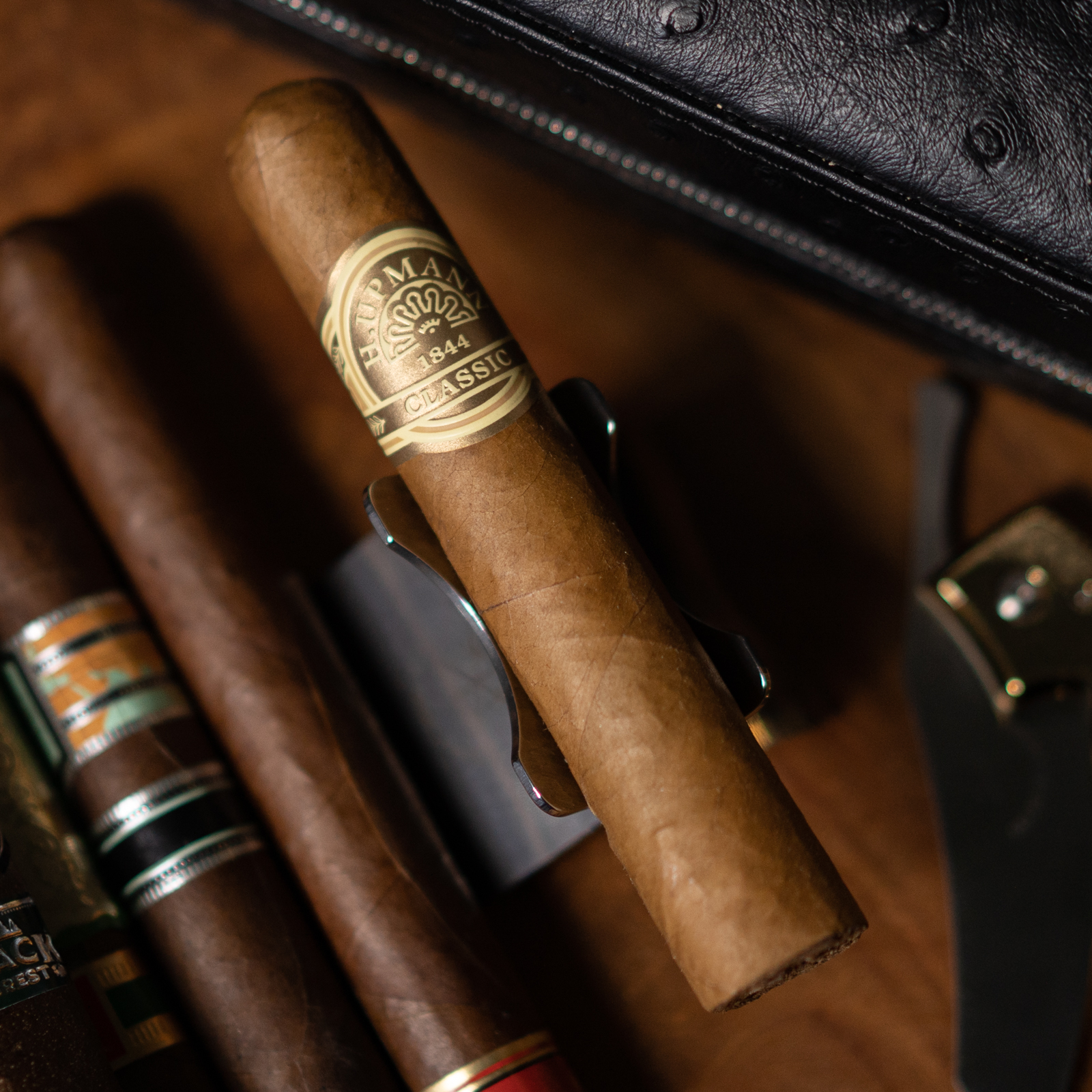 The H. Upmann Classic 1844 Robusto is manufactured by Altadis SA at the Flor de Copan factory in Honduras. Historically a Cuban brand – founded and manufactured in Havana in 1844 by Herman Upmann – the company has gone through many revamps post-revolution and is still counted among one of the world's oldest cigars brands available to date.  With a rich history of espionage involvement, world banking systems, and also being credited as the first manufacturer to offer cigars in a cedar box- if you haven't smoked at least one H. Upmann cigar up until this point- DO SO NOW!
Blend Specifics
Cigar Reviewed: H. Upmann 1844 Classic Robusto
Wrapper: Ecuador Connecticut
Binder: Honduran Broadleaf
Filler: Honduran Cuban-Seed
Size: 52 x 5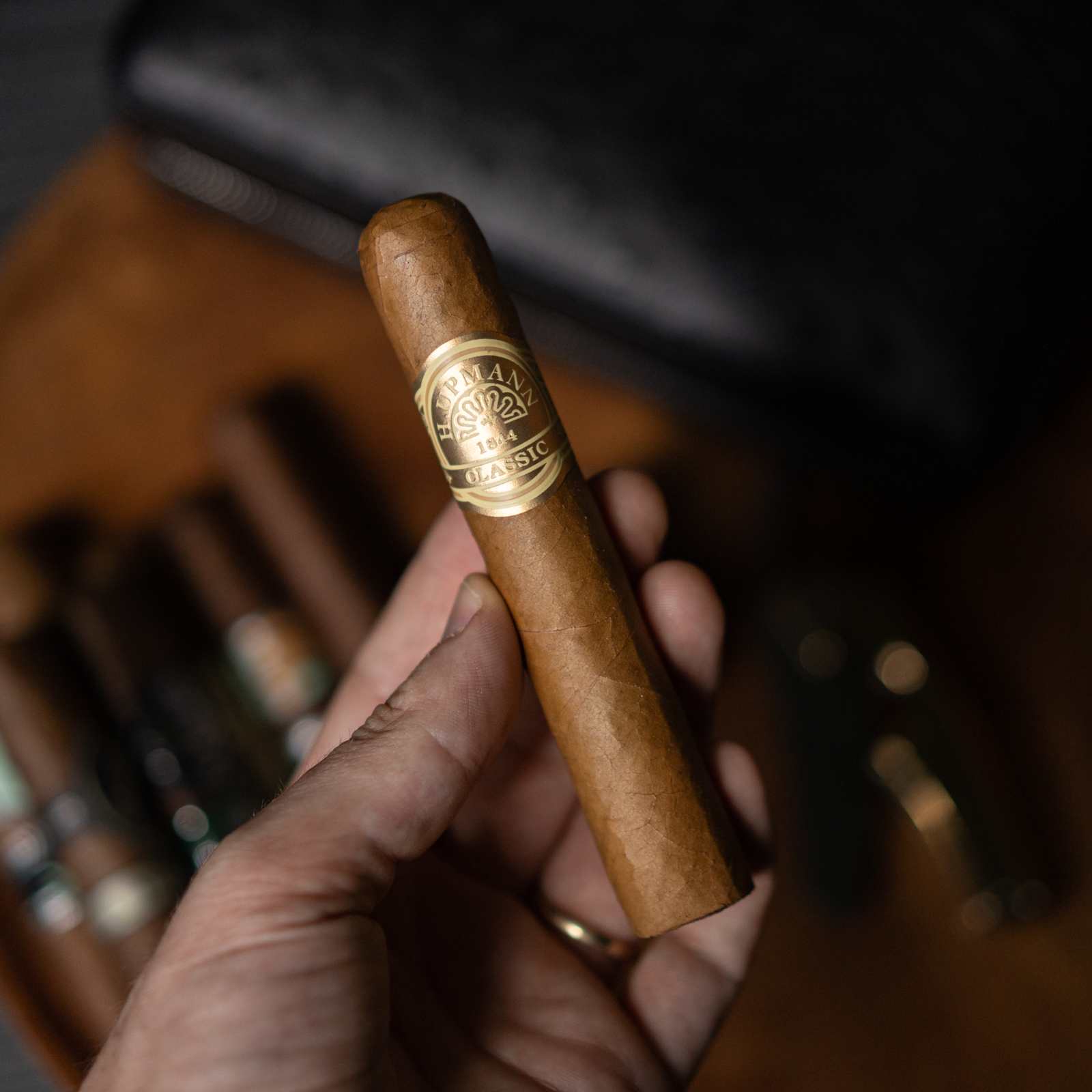 Blind Review Notes: H. Upmann 1844 Classic Robusto
Appearance & Construction
There comes a point in every man's life where he just has to move on with things.  As he sets out on his journey for personal meaning and bad-assery, he often finds himself in darker times of impulse and crazy ideas. In other words: I am going to attempt living in a tent on my own front lawn.  As I sit back and ponder how to pull this off without my neighbors calling the cops or me freezing to death in the winter, it is nice to curl up with a cigar and pour some rich nicotine on my anxieties. This rustic light caramel beauty comes complete with a simple single cap and a delicate but heavily striated wrapper.  Its also a robusto, so it gets my immediate approval in the vitola department. It is packed well with an even weight in my hand.
Flavor & Smoke Characteristics
The cigar has got a familiar corojo smell I know all too well with some faint cedar mixed in.  I apply a clean cross-cut and dig into a very spicy cold draw.  I go with my single flame torch and the cigar actually takes some time to toast.  A little more than usual.  It also takes some time to combust.  This sparks my curiosity as to what primings actually made it into the filler, or even what the binder leaf could be?  Maybe asbestos?!  A welding jacket, perhaps?! Anyway, once I achieve an even light on the cigar and it's producing smoke, the familiar aroma of cedar fills the air.  Now that's more like it!
The first third is a beautiful combination of green bell peppers, strawberry hard candy, and a chilli kick on the finsh. The expeience is very reminiscent of the many Corojo 99 blends you may come across on the market. The retrohale is sour and leafy like a lettuce sandwich.  "Lettuce Sandwich?!," you ask. Yes, I indeed worked with a gentleman who ate one of these a week in our construction shanty during lunch time.  I guess that's how he got his veggies in…?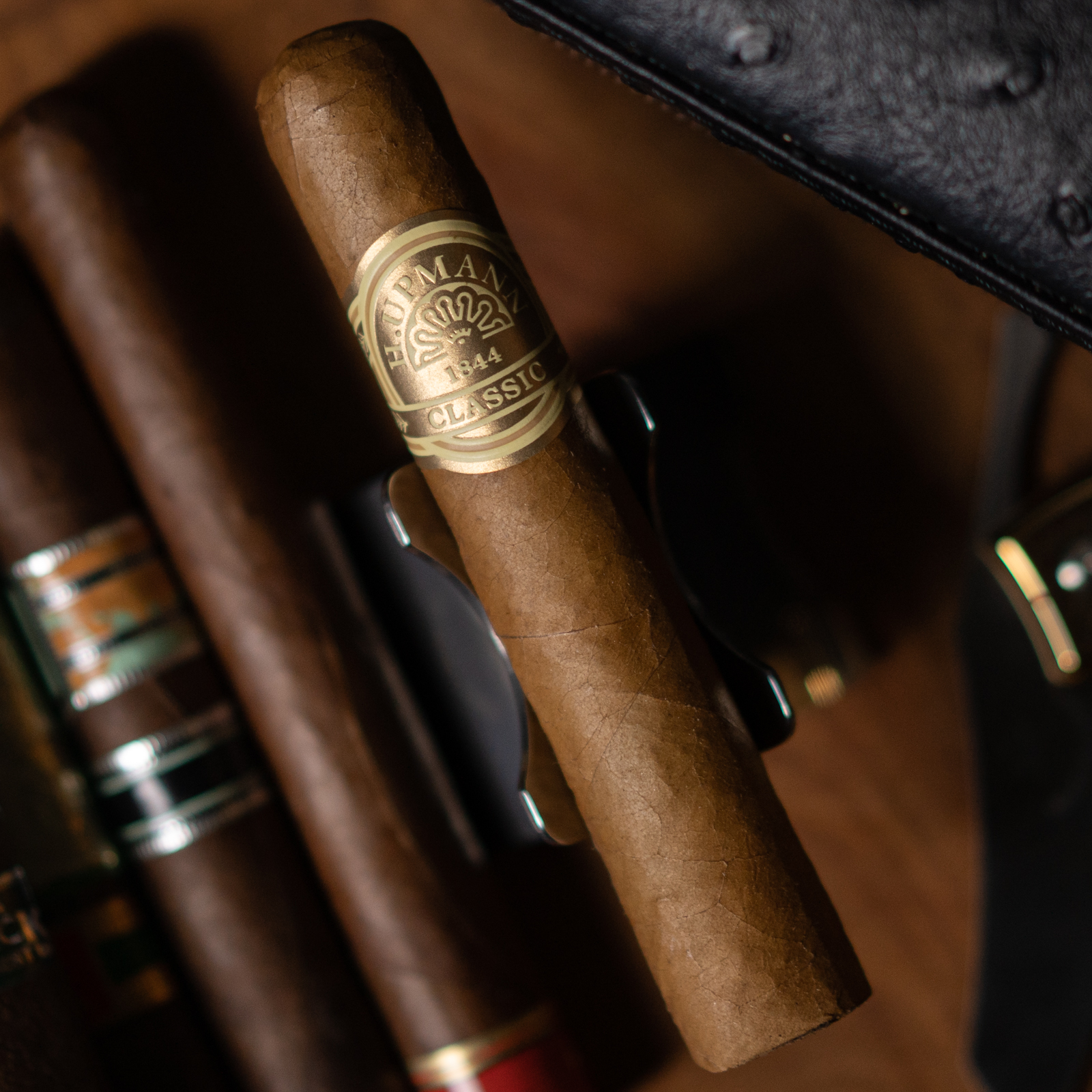 The second third is even more interesting. Depending on how you draw on it- deep or shallow- you can pick up notes of a hazy IPA or just plain cumin and hazelnuts.  I like to call cigars that offer an experience like this a, "choose-your-fate-cigar."  You dont get many of these on the market all the time, but when you do, they succeed at getting an old dusty boring smoker like myself excited without the use of a tiny blue pill. I'm totally digging the smoke.  Even the retrohale reminds me of beer hops. The cigar keeps a nice cool temperature throughout, so you can puff away as much as you like.
The last third gets a little funky.  I get flashbacks of X-girlfriends.  Have you ever dated a girl who loves air-conditioning no matter what time of year it is?  That same air-conditioner also adds to maybe a musty mold issue in the wall-to-wall carpeting that covers her living room floors? That same air-condioned home and musty carpeting is also bathed in ages of hair spray droplets that failed to land on her dyed blonde hair?  It's actually a great smell!  And the two women who I knew, but who didnt know each other, but who should have known each other, manifest in the notes of this cigar.  Sorry to anyone who can't realate- but trust me- there's plenty of fish in the sea and not every cigar on the market can bring back the ghosts of two X-girlfriends- BUT I LOVE IT WHEN THEY DO! The only thing that snaps my palate back into reality is the taste of nail polish remover.  It's even present on the retro.  Yeah, that reminds me of the X-girlfriend I didnt want to remember. Alright, so it burned a little hot towards the end. So what! This was a great stick.
Conclusion
The cigar in question was the H. Upmann 1844 Classic Robusto.  The light Ecuadorian shade wrapper covertly snuck in a Honduran broadleaf binder, and most definetley some Honduran corojo filler to the party. I'm a fan!  I normally wont touch any Ecuadorian wrapper with a 10-foot pole. I know it when I taste it! Or should I say, "I KNOW IT WHEN I DONT TASTE IT!"? In my opinion the cloud cover in Ecuador really steals from the marriage of terrior and sun in a tobacco leaf.  However, we know from experience that Ecuadorian leaves burn and combust great and are there to compliment the experience, without necerssarily adding to it half the time.  For a lifelong enemy of cloud covered tobacco in all varieties, this was the rare case where I saw a shade wrapper successfully support the unique and unorthodox flavors that Honduran tobaccos still produce to this day.  This H. Upmann 1844 Classic Robusto was also a redeeming smoke for me because I did not fancy the Nicaraguan blend AJ Fernandez manufactured for H. Upmann. If you're revisting the H. Upmann line this year or finally trying them out for the first time, I would highly recommend this cigar.  ENJOY!
Final Score: 88