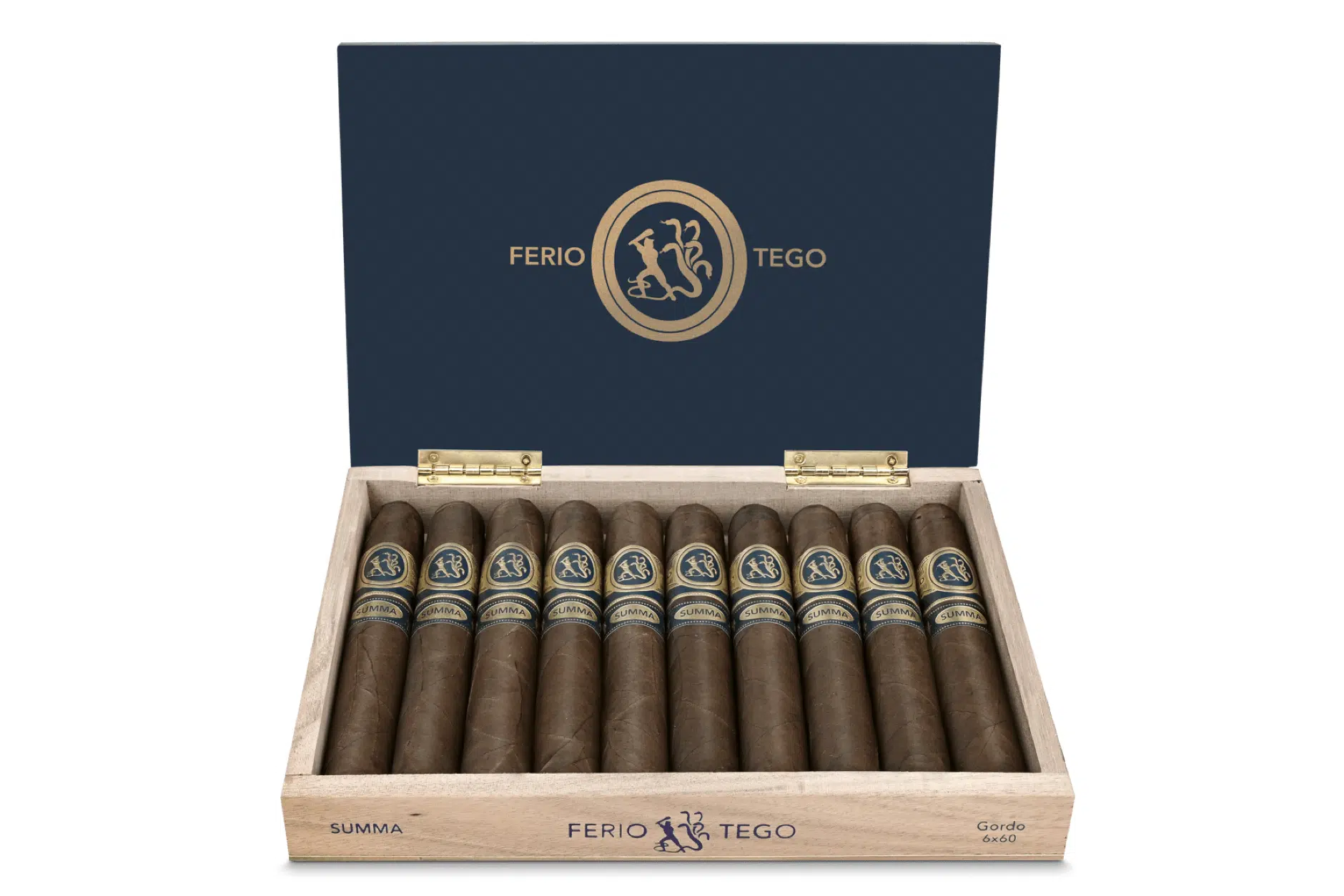 Ferio Tego has announced the release of their latest core offering, the Ferio Tego Summa cigar. Co-owned by Michael Herklots, Ferio Tego collaborated with Quesada Cigars in the Dominican Republic to produce the new blend. The Summa features an Ecuadorian Corojo wrapper, Ecuadorian Sumatra binder, and Dominican and Nicaraguan fillers.
According to Herklots, "The word summa means a 'comprehensive work', a 'summary or a synthesis of the body of work' thus far. Ferio Tego Summa is a blend that embodies the diversity and complexity of the Ferio Tego Portfolio. The Summa blend highlights the incredible trifecta of body, flavor, and intensity… and maximizes those levels with wonderful balance."
Ferio Tego took to Instagram to describe their Summa cigar, stating, "The Ferio Tego Summa is an abundant cigar that is full flavored and full bodied with an intensity that is present, but graceful. The flavors are structured in such a way that creates a subtle but relentless crescendo of flavor and complexity without becoming overbearing. The velvety mouth feel preserves a lingering finish that skews towards a darker style of flavors but is complimented by an underlying buttery note that adds a touch of levity to the blend. Each Ferio Tego Summa vitola tells a unique version of the Summa story."
The highly anticipated Ferio Tego Summa cigars will begin shipping on June 28, 2023. Cigar enthusiasts can also look forward to experiencing this exceptional blend at the 2023 PCA Convention and Trade show in Las Vegas in July.