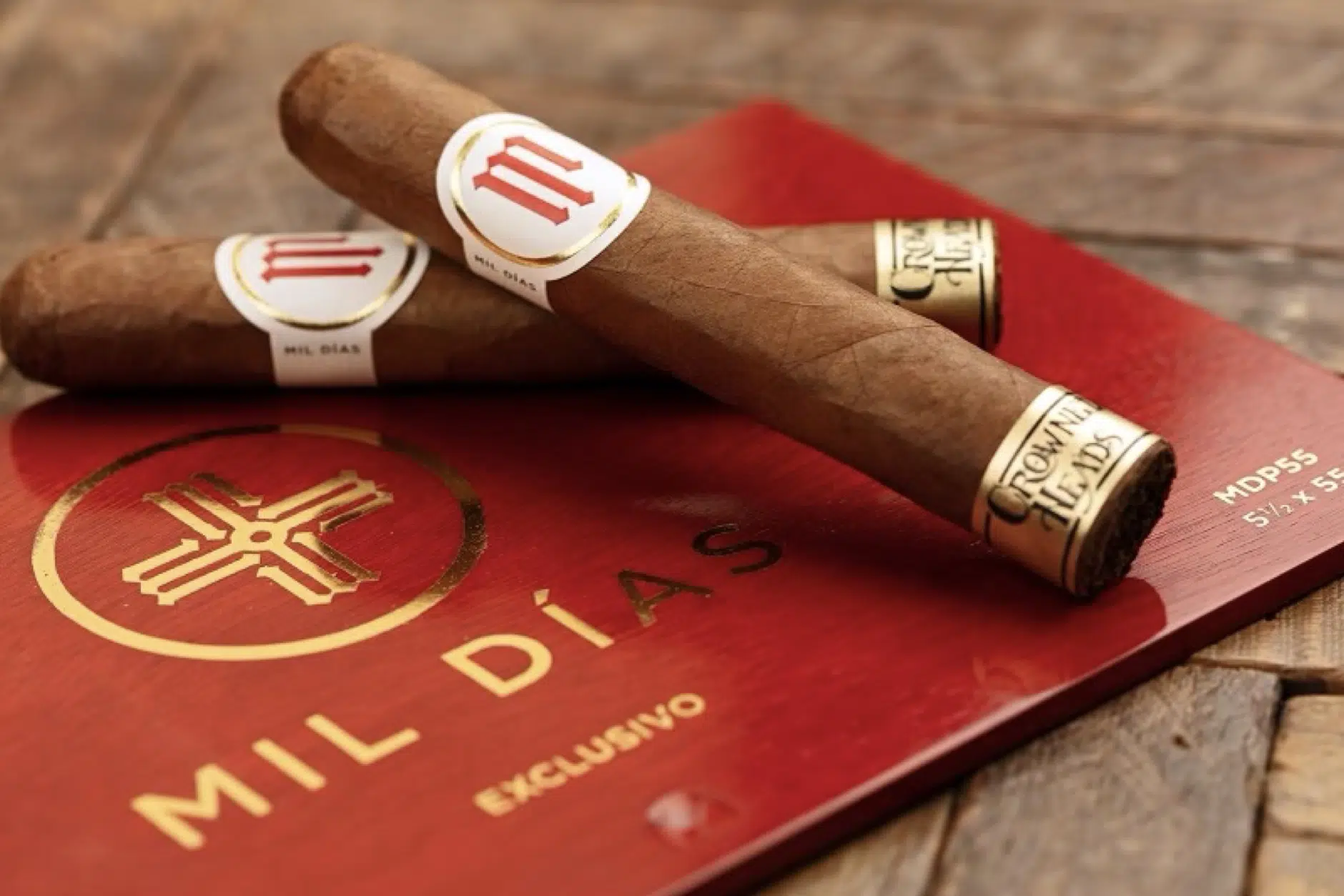 Crowned Heads has added a new vitola to its Mil Días line, available exclusively through JR Cigar. It's known as the Mil Días MDP55, aptly named for its dimensions: 5 1/2 x 55. This particular vitola features a box-pressed design, distinguishing it from the rest of the line.
Regarding its blend, the Mil Días MDP55 showcases an Ecuadorian habano wrapper, enveloping a Nicaraguan binder. The fillers are thoughtfully sourced from Costa Rica, Nicaragua, and Peru, resulting in a complex and flavorful combination.
JR Cigar is currently offering the Mil Días MDP55 in boxes of 12 at a price of $135.99, equating to approximately $11.33 per cigar. Importantly, Crowned Heads has clarified that despite its exclusivity, this is considered a regular production item that JR Cigar can continue to reorder.
The Mil Días line is crafted at the TacaNicsa factory, under the leadership of Eradio Pichardo. Notably, this factory is situated in the same building as Tabacalera Pichardo, where the Mil Días line initially debuted.