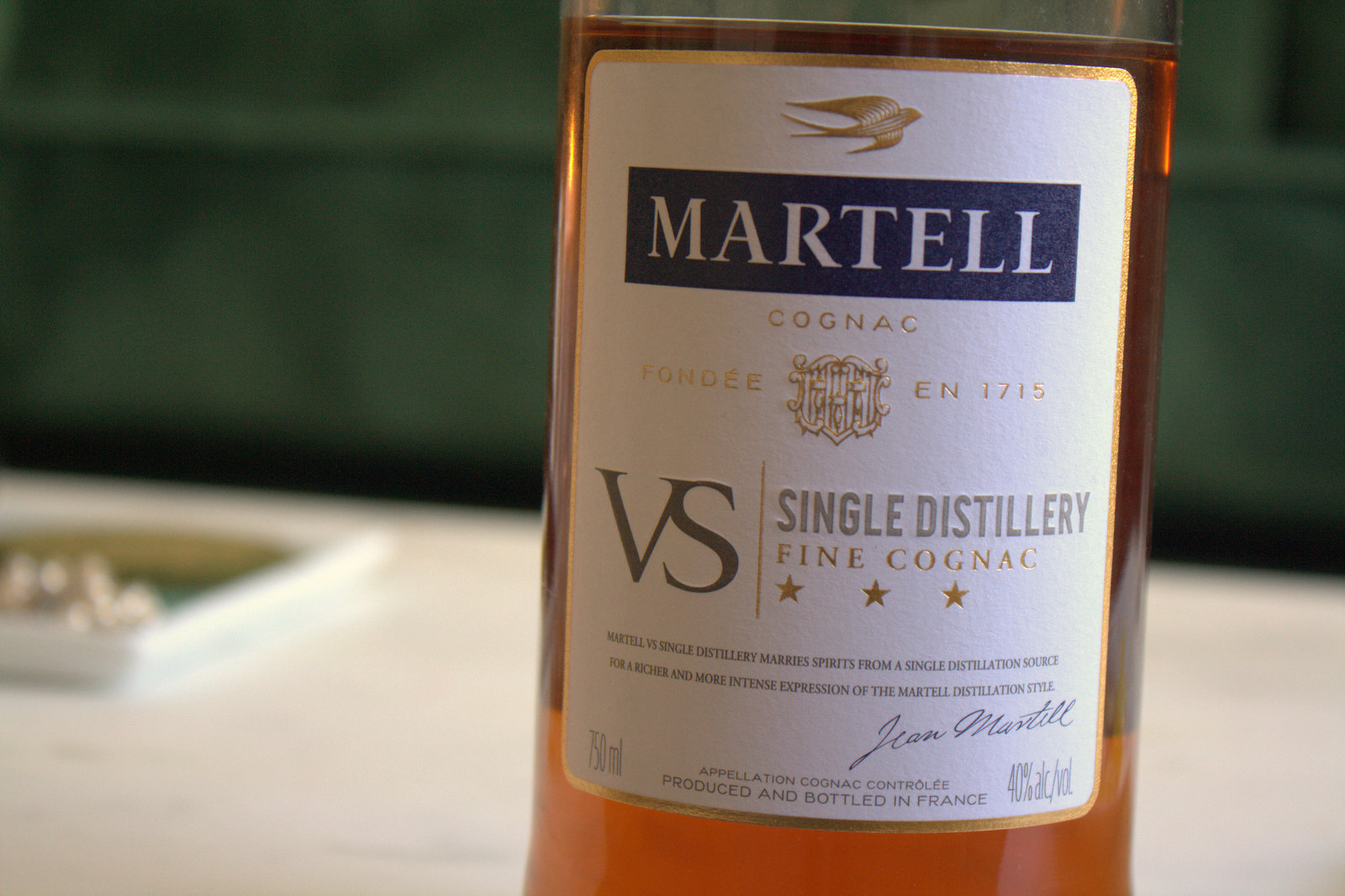 In the summer of 2017, Fine Tobacco NYC ran an event on the rooftop of the Hyatt Herald Square featuring Glenlivet Founder's Reserve, Martell VS Single Distillery and the La Gloria Cubana Seleccion Reserve.  I hadn't paid a ton of attention to the new release from Martell, but when I was handed a glass at the event and took my first sip, I turned to Dave and said "Dave, this cognac is phenomenal. What do you think?" He said he agreed and so I knew I was experiencing a spirit that I'd need more of in the future.
So a few months later, I found a bottle of the newly released VS Single Distillery and picked it up (roughly $40). It's been two days and between myself, my wife Catherine and a few of our friends, we're already over a third of the way through.
But that's not too relevant here. What is relevant is that this cognac is special because it is all sourced from a single distillation source (as opposed to a blend of product from many cognac distilleries). Martell claims this leads to a "richer and more intense" expression.
Let's find out if they're right…
Spirits Specifics
Distiller: Martell
ABV: 40%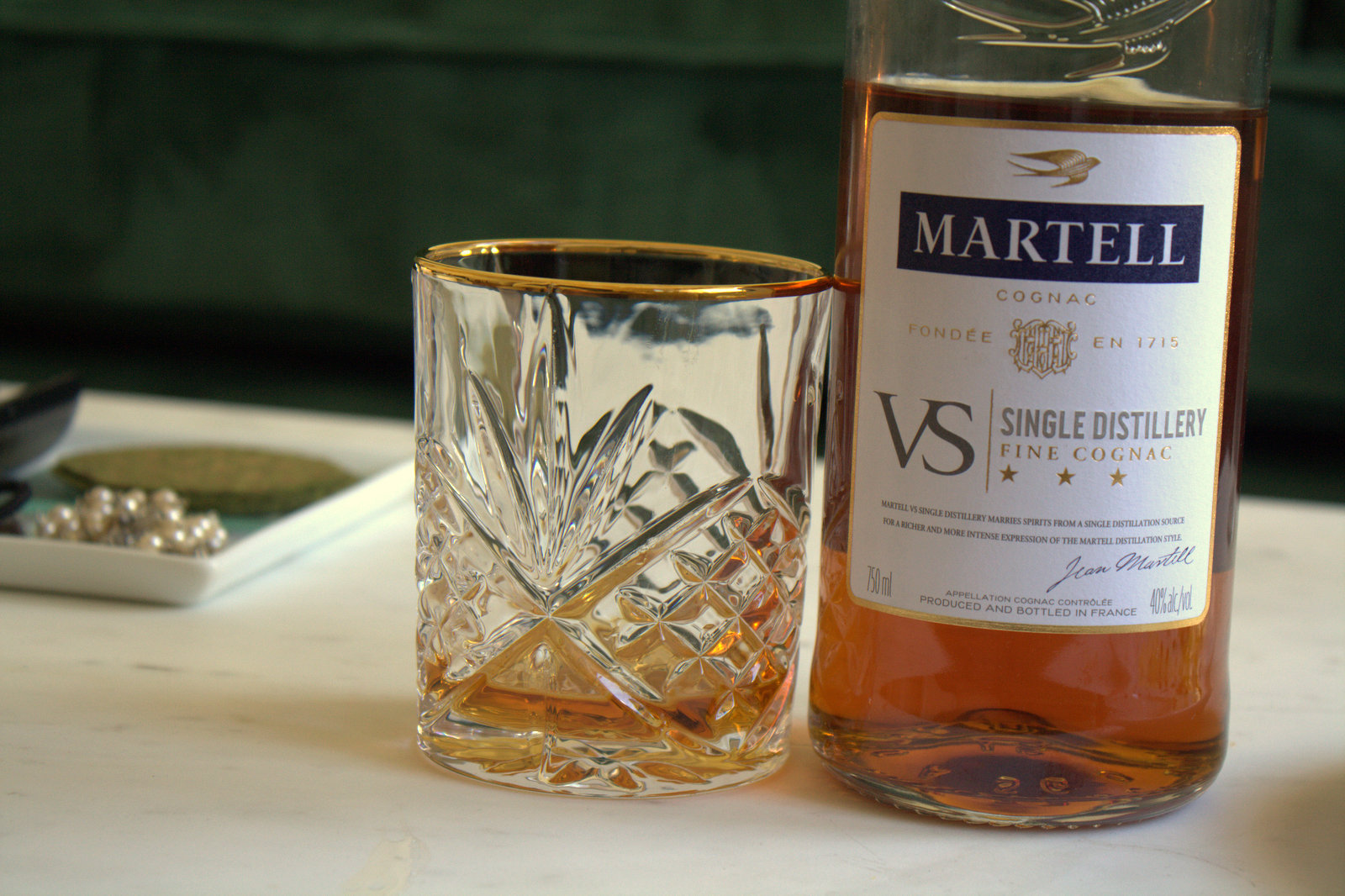 Appearance
The bottle itself is a significant departure from more traditional Martell offerings. Instead of a very-rounded shoulder, the VS Single Distillery has high, nearly straight-edged shoulders. It's a look I enjoy much more than their other bottlings.
The label itself is beautiful – great branding, the paper texture is a nice touch as is the gold lettering.
Nose
The nose is tantalizing, with touches of orange, apricot jam, vanilla, and rose petal.
Palate
On entry, the flavors float through the mouth like a warm summer breeze, with sweet notes of citrus and wildflowers. As it sits in my mouth, the flavor blooms and strengthens, adding touches of pepper, cinnamon, and liquorice.
Finish
The finish is clean and moderate in length, with the only noteable addition being a slight breadiness.
Conclusion
The Martell VS Single Distillery is a big win for the cognac lover. What I love most about this cognac is that it sips like a short story of two acts. Silky, gentle when first sipped, then when savored it becomes something entirely different. Is it a flavor bomb? No, but it is a unique offering to the cognac world and a quality product.
Final Grade: A-