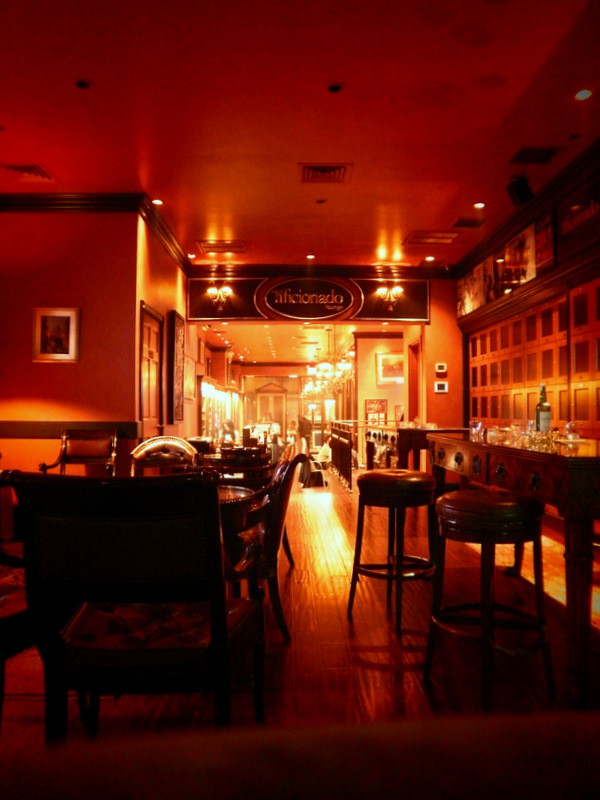 "The Cigar Inn, with two locations in Manhattan, manages to have an atmosphere that is incredibly sophisticated and extremely friendly.
My first stop today was the 1st Ave. location of Cigar Inn, where I spoke with Bill Sakih, the owner.  This smaller store and lounge, which can hold about 15 customers at a time, has been around since the mid-90s.  Soft jazz was playing in the background, as two small groups of men seated on leather couches chatted about sports and current events…" (continue reading about The Cigar Inn)
Address: 1016 2nd Avenue
Phone: 212.750.0809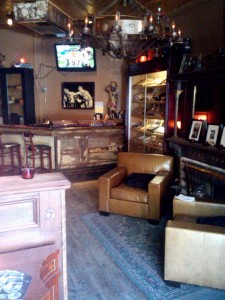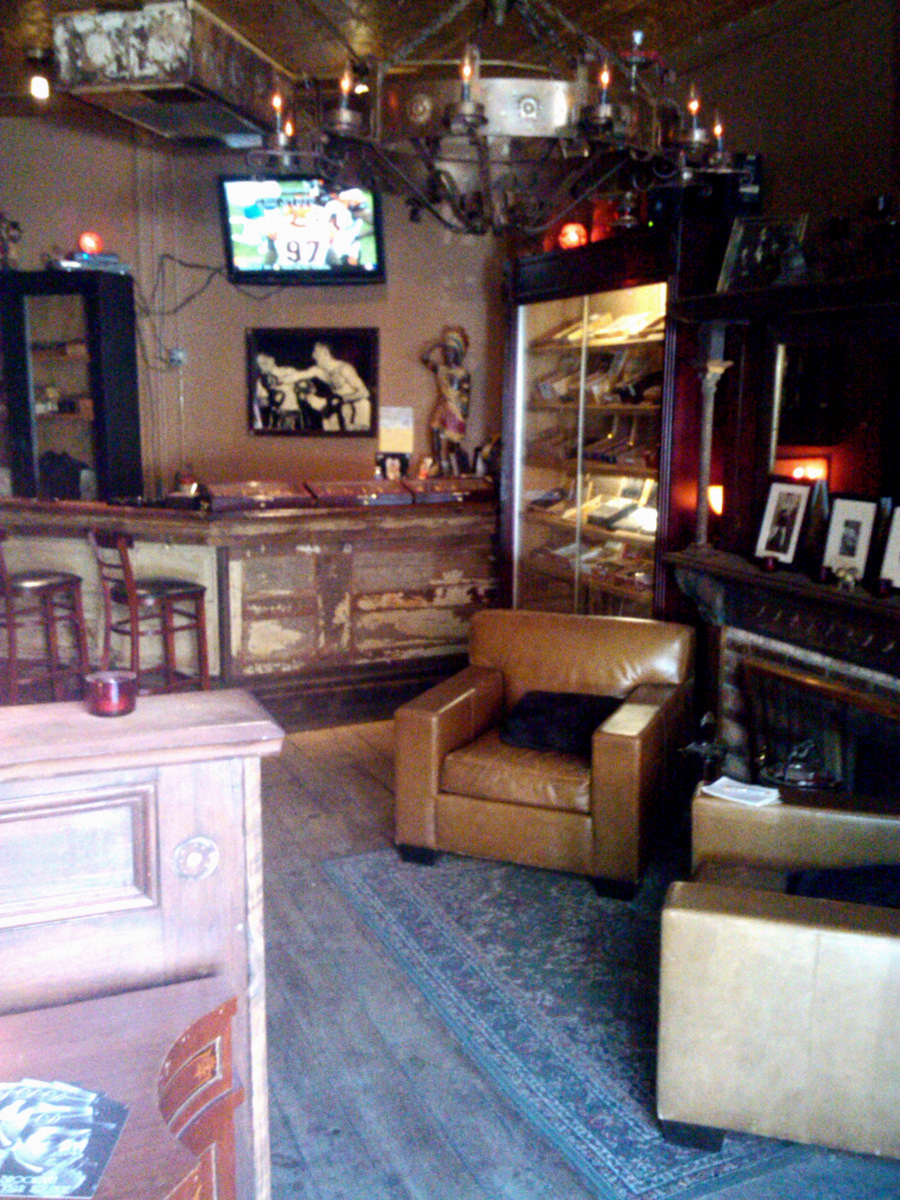 For personality and atmosphere, its pretty close to impossible to beat Diamante's. Located on South Oxford Street in lovely Fort Greene, Diamante's is easy to get to: its just a few blocks away from the 2, 3, 4, 5, B,Q, C, G, N, R, or D trains.
Let's talk about the decor. When approaching Diamante's, you're immediately greeted with a homegrown exterior. The classic Cigar Indian statue is complemented by Diamante's unique "smoking cigar" hanging sign above the door. The interior just raises the bar on class. Although the lounge has only been open for a couple of years, it looks like it's been in Brooklyn for a hundred. The place is entirely decked out in antique wood hauled in from out of state, and there are enough leather couches and armchairs to seat small groups or big parties in equal comfort. (Continue reading about Diamante's Brooklyn Cigar Lounge)
Address: 108 South Oxford St. Brooklyn, NY
Phone: 646.462.3876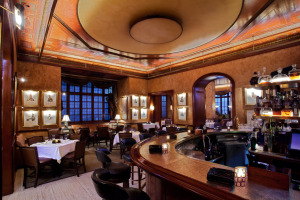 It took me three years as a New York City cigar smoker before I took the time to drop by Club Macanudo for a smoke and a drink. I had heard many good (and some bad) things about the cigar bar, so I wasn't entirely sure what to expect.  My experience at Club Macanudo turned out to be exceptional (except for the "cons" listed below).
The decor of "Club Mac" is a sort of modern, luxurious take on a Native American style. Carved wood, paintings, and bright, warm light fill the large floor space of the lounge. Seating is plentiful, so if you're dropping by for a smoke with a friend, or settling down for a cigar and dinner with a group of co-workers, this could be your spot.
Before I let the Macanudo website do some detailing on the decor of the lounge, let me just say that what I found to be most impressive with this lounge was the ventilation. That's right, when FineTobaccoNYC sponsored a small event of maybe 10-15 at Club Macanudo on a crowded weeknight, there were many smokers in the room, but mysteriously the air remained clear. I couldn't help but make a mental note that Club Macanudo is the place to go when you want to smoke a cigar in mixed company without worrying about someone coughing or leaving with their clothes smelling like they just escaped a forest fire. 
(Continue reading about Club Macanudo)
Address: 26 East 63rd Street
Phone:  212.752.8200
The Carnegie Club
~~~~~~~
Want more information? Read 
the best NYC cigar lounges
.