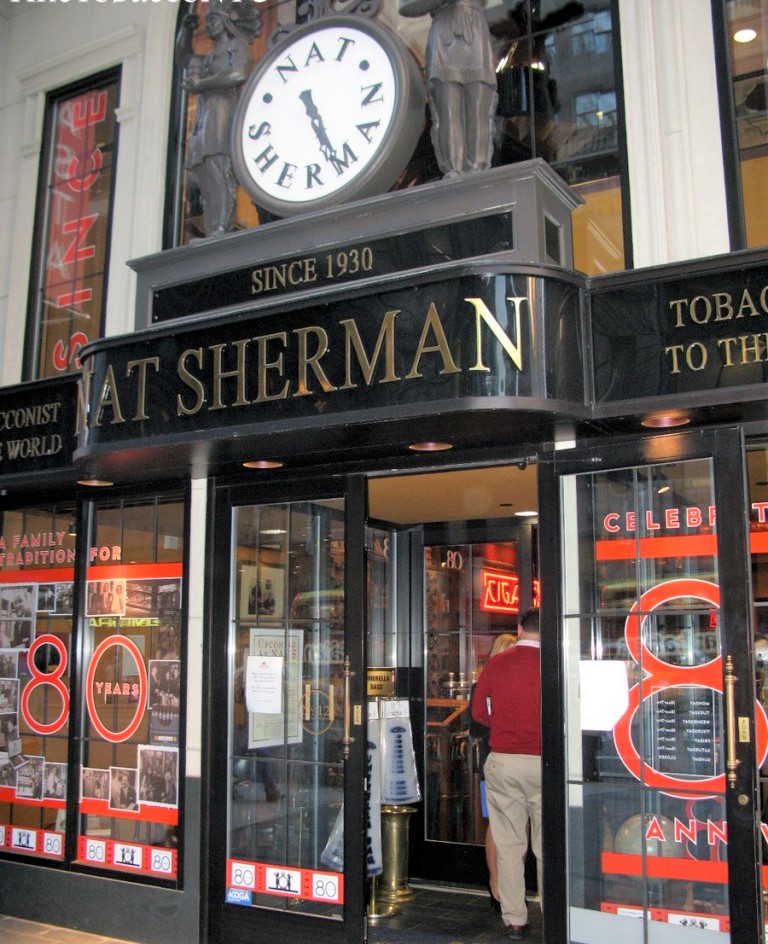 News broke this week that Nat Sherman and its Nat Sherman Townhouse in Midtown Manhattan will permanently close in September. First reported by Cigar Aficionado and then a slew of other cigar blogs, the news came as a shock to many, especially those in the New York City cigar community that frequented the Townhouse on 42nd street for its incredible selection, great prices, and the knowledge and hospitality of its staff.
In the midst of a stressful and taxing global pandemic, the news was a hard blow for me personally. I worked and lived in Midtown just blocks from the Townhouse for a number of years, stopping by multiple times a week—sometimes to pick up a few cigars for a weekend get together with friends, other times for a quiet smoke during lunch hour.
Nat Sherman has been in business since 1930, and got its start during the Great Depression. Though it wasn't always located in the Townhouse on 42nd street, the Townhouse became for many the iconic symbol not just of the Nat Sherman brand, but of the ethos of the cigar culture in New York. The store was particularly memorable in the winter. Like so many others, I remember pulling hard on the heavy front doors to escape freezing rain or snow and being greeted by a cozy atmosphere (sometimes accompanied with a jazz band playing on the second-floor balcony) and a sea of smiling faces.
I remember the cigar launch parties that the store would throw, especially those that the Quesada family attended—perhaps the kindest family in an industry of kind families. Those events were always well attended, full of laughter and friendship, and always accompanied by a few good jokes from Michael Herklots thrown in during the evening's festivities.
The historic brand was made immensely richer and more defined by Mr. Herklots after he joined the team at the head of brand and retail. Not only did he spearhead the release of incredible blends (Timeless, Bench Series, Joel Sherman 75th, the list goes on); he put his heart and soul into the brand, and the increased foot traffic and consecutive 90+ point cigar ratings prove it.
The industry is losing a great and storied brand. The city is losing something as well. But the price it pays for Nat Sherman's closing won't be in tax revenue or foot traffic on 42nd street. The people of this great city will pay in all the new friendships, polite conversations, and quiet thoughtfulness that will never happen at the Townhouse again. This might sound sentimental, but in our polarized age of ceaseless noise… is it?
Someday, we might hope, another enterprising young man will open the next cigar shop that lives on another 90 or 100 years. But the city will always be poorer for the closing of the Nat Sherman Townhouse.