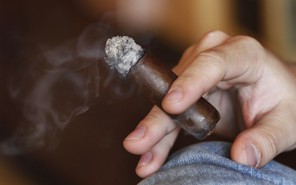 As the summer drags on and the FDA continues to decide what form of pleasure it will kill next, more and more media outlets are interviewing cigar shop owners around the country about the proposed regulations. And wouldn't you know it, shop owners are actually confirming that if they are forced to sell from catalogs, place death stickers on cigars, etc, they might have to close!
From the article:
"Josh Johnson is worried the restrictions will force him to shutdown his Huntersville store, Burner's Cigar Co. 'That's our biggest fear that its gonna put us out of business. It's that it's gonna put such heavy restrictions that we aren't going to be able to cater to our customer's needs,' he said."
What I find most unfortunate here is that, in the grand scheme of things, the FDA probably doesn't care that it could end centuries of tradition, culture, and art that is associated with the premium cigar industry. As others have pointed out, premium cigars are not marketed to the young, nor are they anywhere near the right price range for children to buy.
Does any of this matter? Probably not. Could regulations at some point be the right option? Sure, given the right circumstances, I think they could, and I applaud the FDA for much of the work they have done. What is troubling is when the witch-hunt for health gets out of hand.