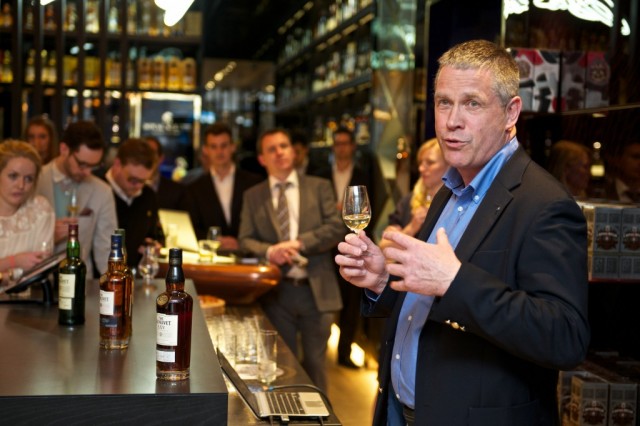 Alan Winchester, Master Distiller of The Glenlivet led the inaugural tasting of a new mystery expression, The Glenlivet Alpha at a media launch event held at the Whisky Shop in Piccadilly on 8th May.
Chivas Brothers CEO, Christian Porta, attended the event to support the launch of the new expression, which is limited to 3350 bottles.
Guests were also invited to try a range of sensory challenges launched by the Glenlivet in collaboration with Greyworld to help whisky enthusiasts master their senses to unlock the secrets of The Glenlivet Alpha. The sensory challenges are hosted on The GlenlivetFacebook page and http://www.theglenlivet.com/.
Alan Winchester (pictured above leading the tasting) will reveal the tasting notes and cask information for the mystery expression in a video broadcast on 6th June at 12:30pm. To watch the reveal live, visit The Glenlivet's Facebook page.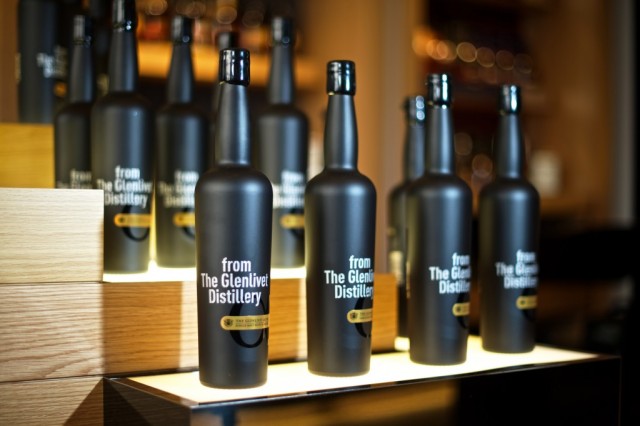 Notes 
Follow The Glenlivet on Twitter via the handle @The_Glenlivet and stream the campaign through #alpha 
The Glenlivet is the No. 2 single malt Scotch whisky in the world. Crafted in the remote Livet Valley since 1824, it is the only whisky with the unchallengeable right to be called The Glenlivet. 
Chivas Brothers is the Scotch whisky and premium gin business of Pernod Ricard – the world's co-leader in wine and spirits. Chivas Brothers is the global leader in luxury Scotch whisky and premium gin. Its portfolio includes Chivas Regal, Ballantine's, Beefeater Gin, The Glenlivet, Royal Salute, Aberlour, Plymouth Gin, Longmorn, Scapa, 100 Pipers, Clan Campbell, Something Special and Passport.
For further information please visit http://www.chivasbrothers.com/