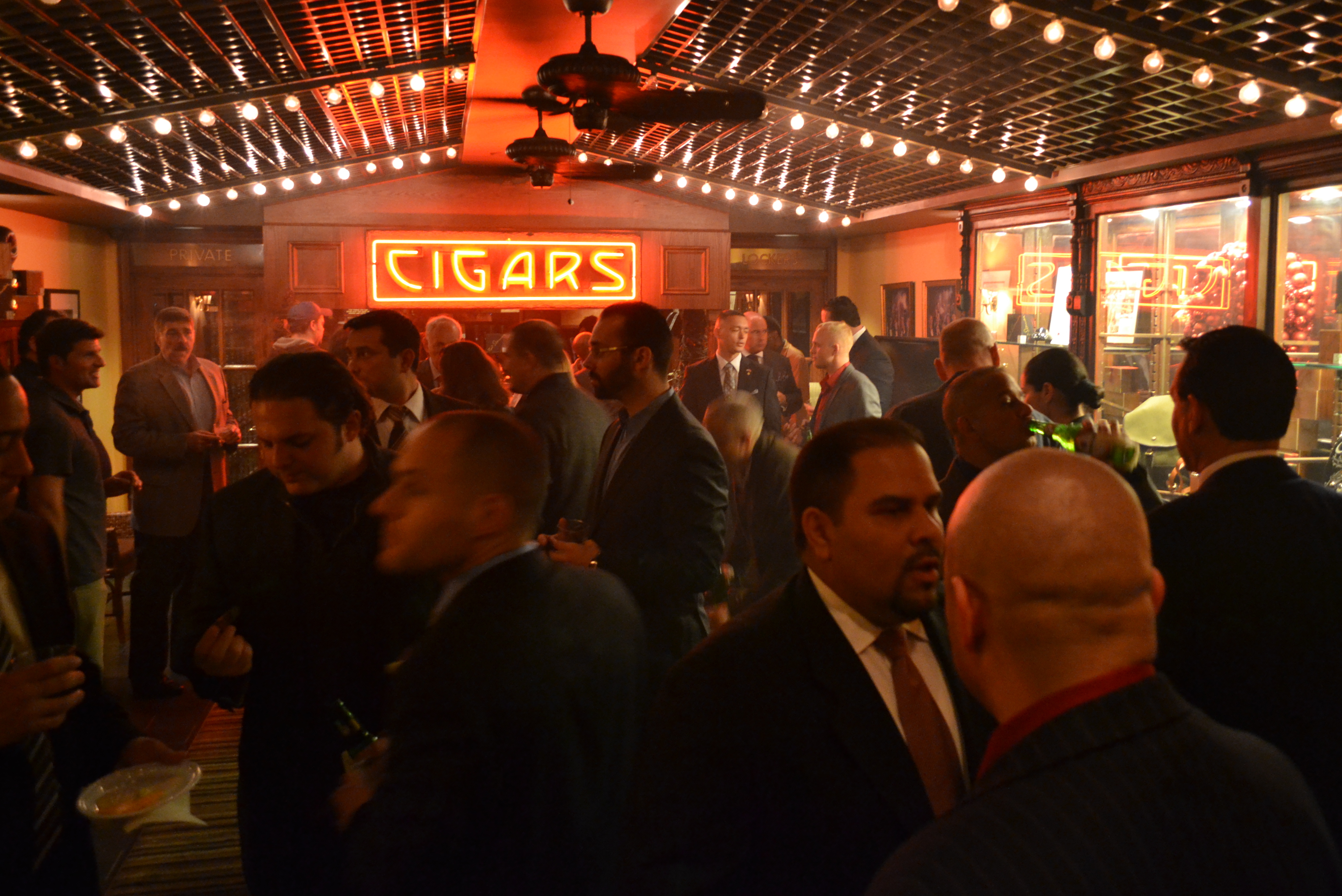 On Monday, November 12th, Michael Herklots, Mr. and Mrs. Sherman, and staff hosted a special event honoring veterans and members of the New York Police Department at the Nat Sherman Townhouse. I was grateful to receive an invite from Michael and Pat Felitti and to be there to smoke, meet some of the guests, and snap some photos.
The event was free to attending guests and featured Nat Sherman cigars for everyone, including both of the new Timeless blends, one Dominican and one Nicaraguan. There was also food and bar sponsored by Glenmorangie, Beluga Vodka, and Wine Symphony.
Here are some photos of the event, just click any of them to enlarge them to HD size.
As the event progressed, Michael took the floor to make a speech praising the NYPD for their hard work in the face of Hurricane Sandy and the following snow storm. Then Michael invited up Mr. Sherman himself to speak. Mr. Sherman gave a short speech of thankfulness for the hard work for the NYPD, and the lengths they are willing to go to sacrifice for everyday Americans. If someone is in trouble and needs help, he said, "You just do it. It's not a question in your mind… and for that I thank you."
The night finished off with more great cigars and drinks, and ended after 9:30pm.
Thanks again to the Nat Sherman team for hosting this event, and others like it. They continue to redefine what it means for the cigar industry in New York to be a positive force in the broader community.