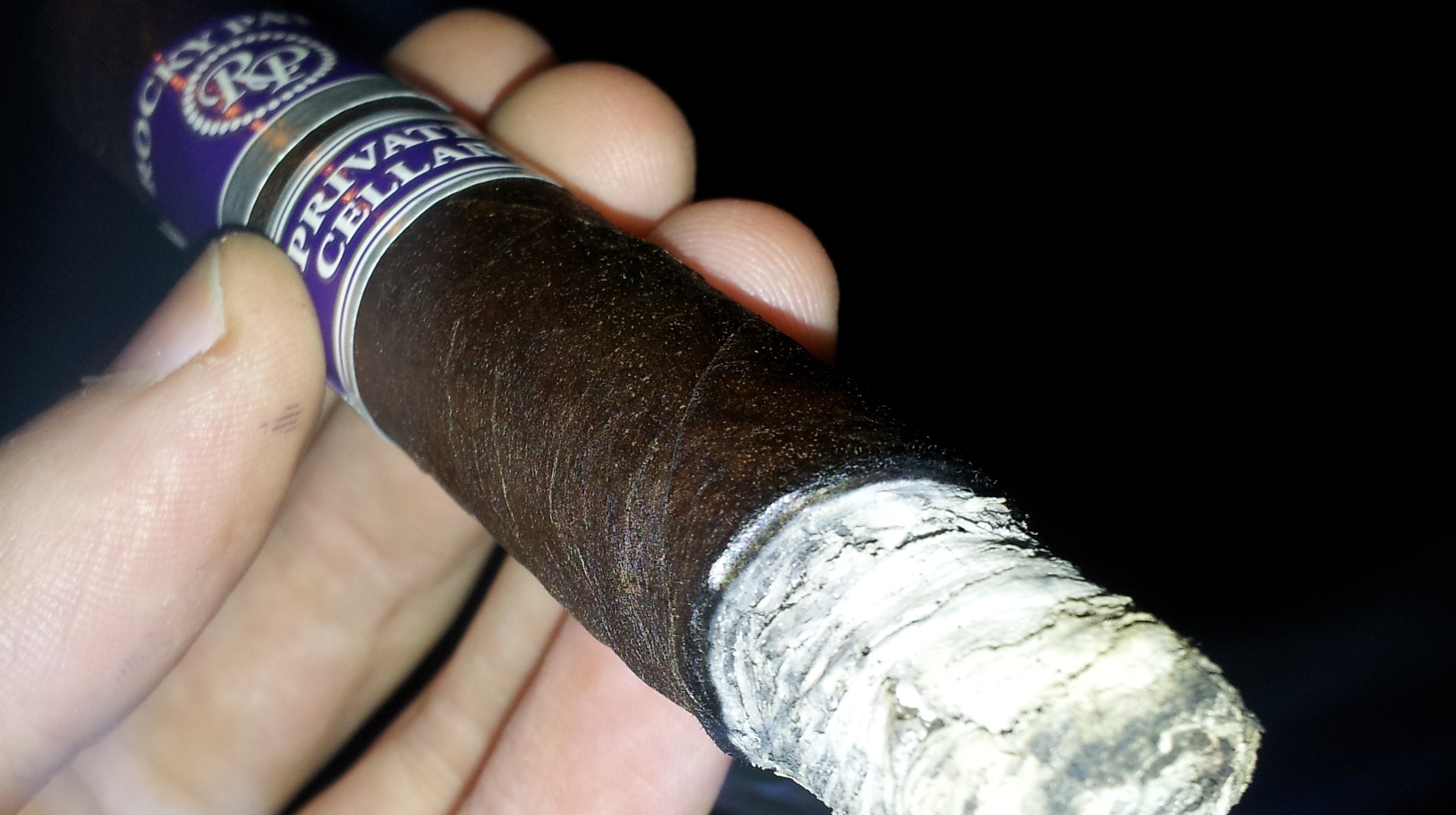 Christmas Eve down here in Virginia where I am spending the Holidays, and up for review tonight is the Rocky Patel Private Cellar. Rocky Patel is known for quality of construction and flavor, but with so many new blends being announced, I was interested to see if this stick would prove an especially valuable addition to his line.
Blend Specifics
Size: Robusto
Wrapper:  USA Connecticut Broadleaf Maduro
Binder: Nicaragua
Filler:  Nicaragua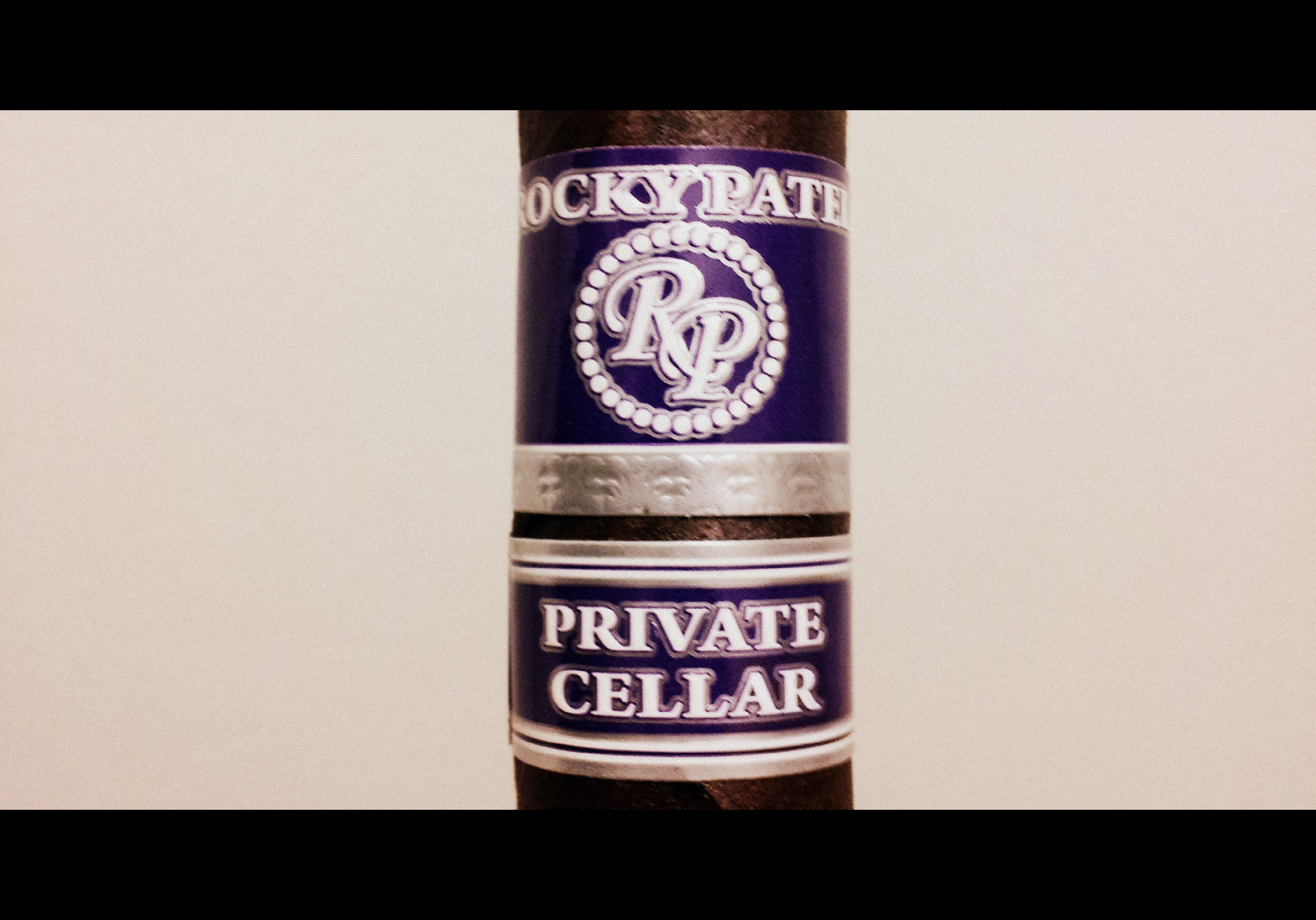 Appearance & Construction
The Rocky Patel Private Cellar is a fairly average looking cigar. The Connecticut Broadleaf wrapper is attractive, but the simple purple double-band falls a bit short. A few minor veins, but other than that, great construction per usual for Rocky Patel. My only complaint construction-wise is that the triple cap is a bit sloppy.
Flavor & Smoke Characteristics
Before lighting, I take note of the aroma off of the foot. Notes include granola and some dried fruit. On the light, the Rocky Patel Private Cellar kicks off with bitter chocolate and some dried fruit flavors as well. Medium to full bodied, there is also a white pepper note that tickles the tip of my tongue.
Smooth and very flavorful an inch in.  At the second third, a creamy cedar is introduced that adds a bit of character to this strong cigar. Construction and draw remain perfect.
A the cigar progresses into the final third, the white pepper dies down, bringing the flavors into better balance. The flavors remain basically unchanged for the remainder of the smoke.
Conclusion
Though the Rocky Patel Private Cellar is flavorful, the notes fall flat. It isn't until the final third that a good flavor balance is achieved. Of course, per usual the construction and draw are basically flawless, but that isn't enough to land this in the A range.
Final Grade: B