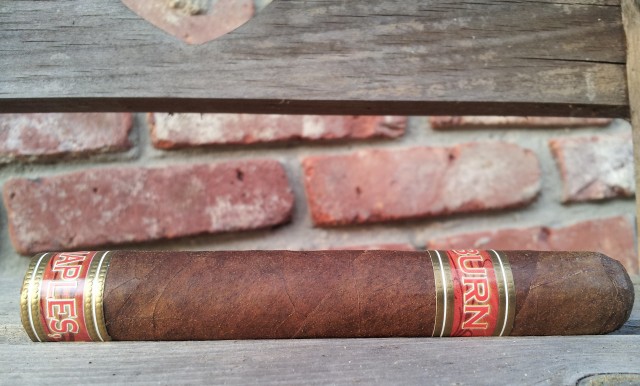 The Burn Naples is another in a long line of cigars by the famous Patel family. Named after Rocky Patel's world-class lounge in Florida, the Burn Naples is a Honduran puro, a blend which always raises eyebrows.
Blend Specifics
Size: 6 1/2 x 52
Wrapper: Honduran
Binder: Honduran
Filler: Honduran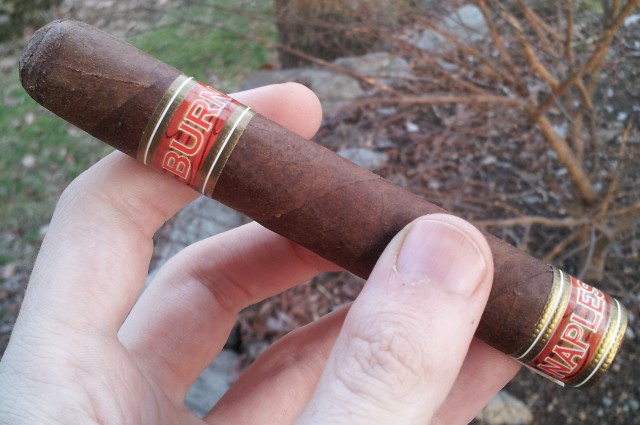 Appearance & Construction
The first thing I notice is the strong cedar, spicy sweetness and granola off of the foot of this cigar. I also notice the gorgeous construction. I'm honestly not a huge fan of the presentation of this cigar, but per usual, no construction flaws and a great draw.
Flavor & Smoke Characteristics
This cigar kicks off mild, with a shy profile. Wood, spice on the retro hale. Some nuts as well. Not exactly a ton going on, which makes for an underwhelming initial experience. By about a quarter in, however, the strength has picked up, and a sweet grassiness emerges. The white ash holds well over an inch.
The second third is where this cigar comes alive. The strength increases and a delicious chocolate note emerges. Right beside this change is a tangy flavor that is unique, though not thoroughly enjoyable.
In the final third, this tanginess increases and the body picks up to a solid medium. I also note a bitterness that isn't very enjoyable. By the end of this cigar, I'm left wanting.
Conclusion
Though I have long been a fan of Rocky Patel's offerings, I just can't say that the Burn did it for me. At times, the flavors shone clear as day, but all too often I sat wondering just what I was supposed to be tasting. Still, it's not a bad cigar. I'd just recommend trying some other blends like the 15th Anniversary, Decade, Olde World Reserve, or Vintage 1992 first.
Final Grade: B+