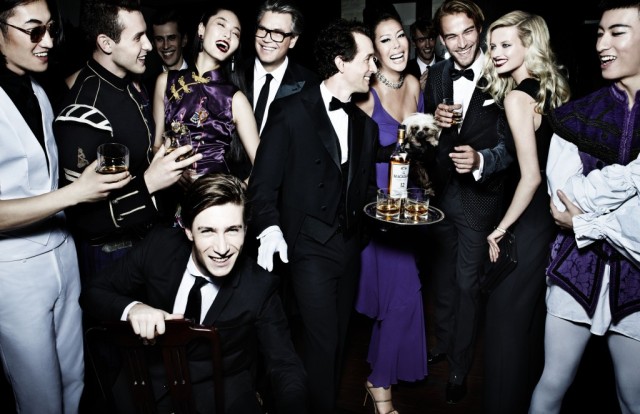 THE MACALLAN LAUNCHES ITS LONDON RESIDENCE
Luxury single malt whisky, The Macallan is taking over London's Two Temple Place for two nights only.  On 2 and 3 June, The Macallan Residence will unlock its doors and invite guests into the world of The Macallan.
The first UK event of its kind for the brand will take guests on a journey of carefully curated experiences exploring the world of photography, food and fashion.
Visitors to The Macallan Residence will learn how to expertly nose and taste single malt with Gold, Amber, Sienna and Ruby, award winning whiskies from The 1824 Series.  Master-classes from Mixologists Wayne Collins and David Miles will showcase the art of creating the perfect Old Fashioned cocktail.
Chocolate and whisky pairings from Artisan Du Chocolat will be on offer, as well a bespoke styling service from a number of hand-picked partners.  Photography from The Macallan's latest collaboration with the world's most glamourous and iconic fashion photographer, Mario Testino will also be exhibited for guests to enjoy.
Keith Bonnington, The Macallan Senior Brand Manager said: "The Macallan Residence is an exciting and unique event which will take consumers on an exceptional whisky experience.  Set in the iconic Two Temple Place, guests will be fully immersed in the world of quality craftsmanship synonymous with The Macallan."
A limited number of tickets are available for the two hour experience on 2 June at 7.30pm and 8.30pm and 3 June at 6.30pm at Two Temple Place, London, WC2R 3BD. To reserve your place please visit: http://www.themacallanresidence.com/.
Notes
Please enjoy The Macallan responsibly, visit www.drinkaware.co.uk for the facts.
Join the conversation on Twitter, Instagram and Facebook with #TheMacallanResidence
Like The Macallan on Facebook: www.facebook.com/TheMacallan
Follow The Macallan on Twitter: www.twitter.com/The_Macallan
Follow The Macallan on Instagram:  www.instagram.com/the_Macallan 
About The Macallan
Founded in 1824 in the heart of Speyside, The Macallan was one of the first distilleries in Scotland to be legally licensed. Since then it has built a reputation as one of the world's leading single malt whiskies.  The creation of The Macallan draws on the vital contributing influences of Spain, North America and Scotland, and of their respective natural raw materials, combined with traditional methods and craftsmanship. From its founding, through the subsequent owners of The Macallan distillery in the nineteenth and twentieth centuries and into the present century, The Macallan has been recognised for its outstanding quality above all else.