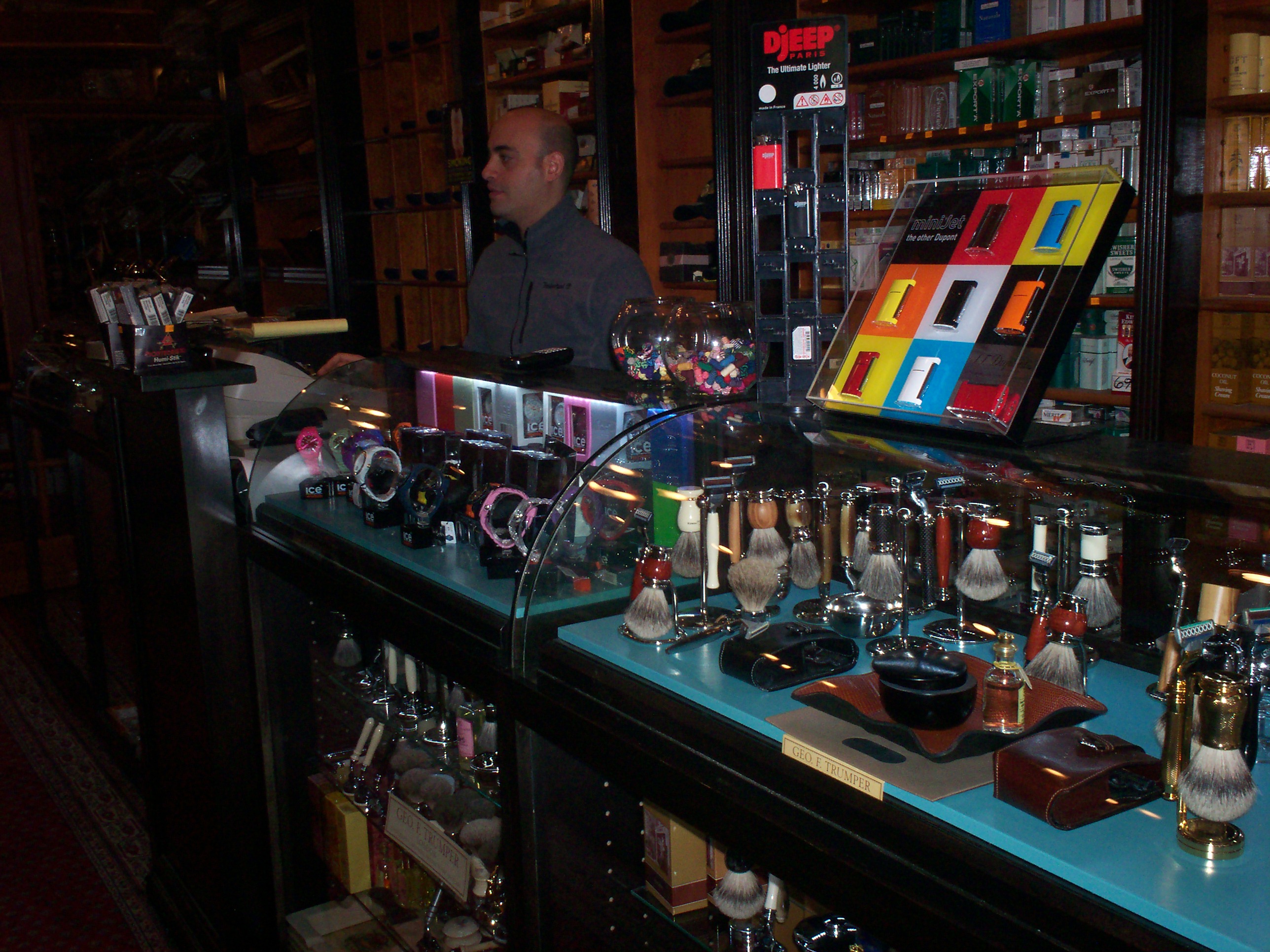 The Cigar Inn, with two locations in Manhattan, manages to have an atmosphere that is incredibly sophisticated and extremely friendly.
My first stop today was the 1st Ave. location of Cigar Inn, where I spoke with Bill Sakih, the owner.  This smaller store and lounge, which can hold about 15 customers at a time, has been around since the mid-90s.  Soft jazz was playing in the background, as two small groups of men seated on leather couches chatted about sports and current events-the regulars as Billy called them.  "This place is really friendly, a place where people create friendships.  The regulars go out to dinner, take trips, plan golf outings…"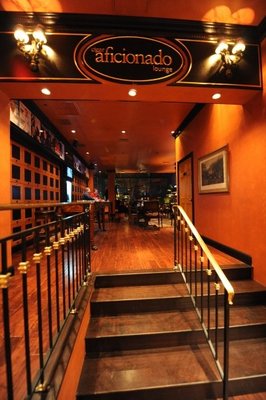 In addition to the large walk-in humidor with an impressive selection, the store sells all sorts of products for men: ties, cufflinks, shaving supplies, money clips and watches.  Additionally, Cigar Inn is a great place to shop for smoking accessories: pipes, ashtrays, lighters and cutters.
If you're looking to buy a humidor though, your best bet is to head to Cigar Inn's other location on 2nd Ave. near 54th St., which has been open for about 2 years. The humidor selection is top notch.  They also carry all of those various products for men, with the bonus of having a fully functioning barbershop.  You have to call ahead for an appointment.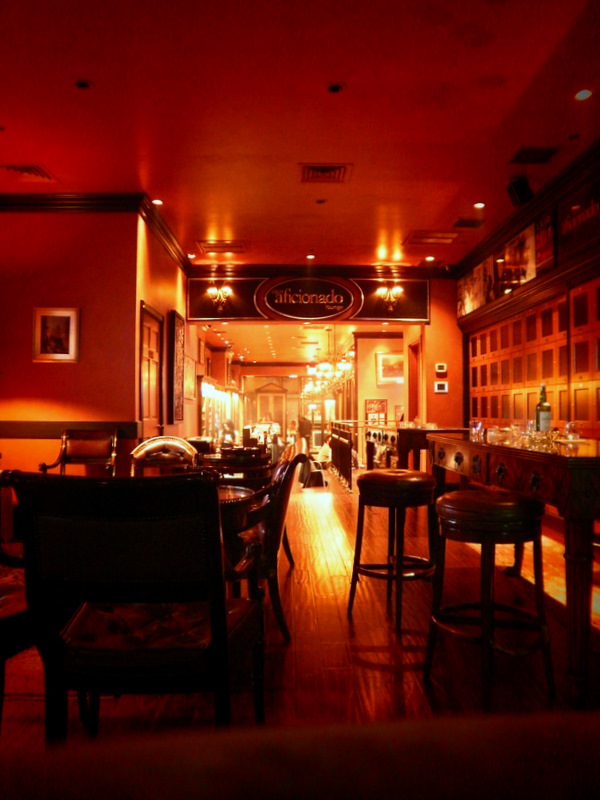 Billy was quick to boast that the 2nd Ave location has the only lounge and humidor that is endorsed by Cigar Aficionado magazine.  The lounge is magnificent, with leather couches and armchairs, flat-screen televisions, great natural lighting, and plenty of space.   And the humidor is, or course, fully stocked with one of the best selections in New York.
After chatting for a while, I asked Billy what he was smoking these days, and he handed me a La Aurora, his current favorite.  "On the house," he said.  I'll definitely be back to let him know what I thought.
Long story short: both Cigar Inn locations are fantastic spots to smoke a cigar. As soon as you get a few hours free, drop by one of Cigar Inn's two locations, kick back in a lounge chair, and enjoy a good cigar. You'll be glad you did!
—————–
Update:  I tried that La Aurora.  It was really complex.  It began really solid, and mild.  As I got further in, it became really spicy, with more of a medium flavor.  The last third was a little harsh.  (That might just be my tendency to smoke a cigar down too far.)  But, it was a really interesting smoke.  I'll definitely try another La Aurora.