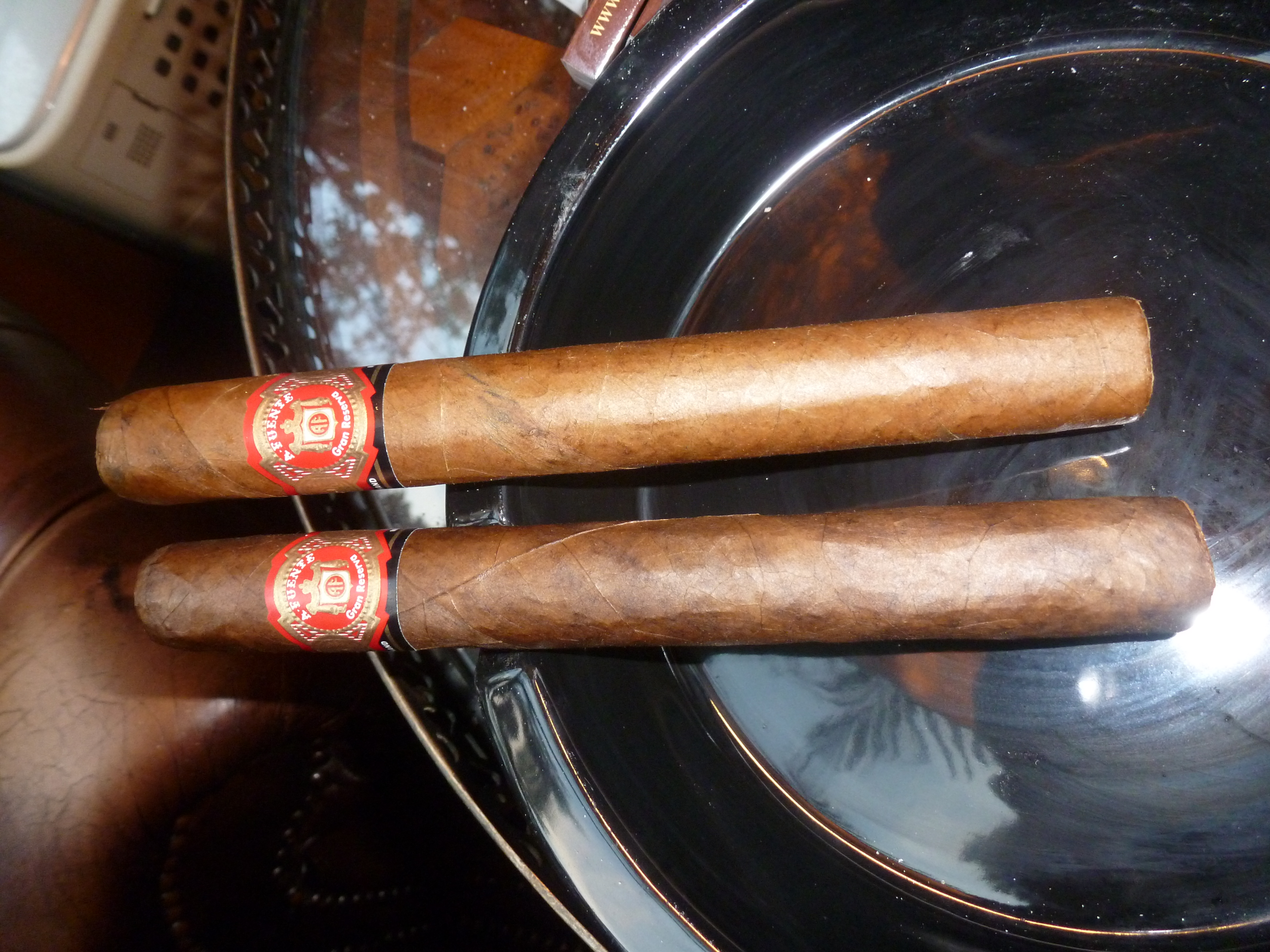 On a warm New York day with temperatures in the mid-eighties, I walked from my apartment to Cigar Inn uptown, and I brought along only a bottle of water bottle with me. I entered the well-filled humidor, enjoying the sweet smell of tobacco, and I chose the Arturo Fuente Don Carlos to review. I had read excellent reviews online from the Stogie Guys, so I was curious if the stick could gain a spot in my humidor. Cigar Inn played soothing jazz that added depth to this medium bodied stogie as I sat in a comfortable leather couch at the back of the lounge.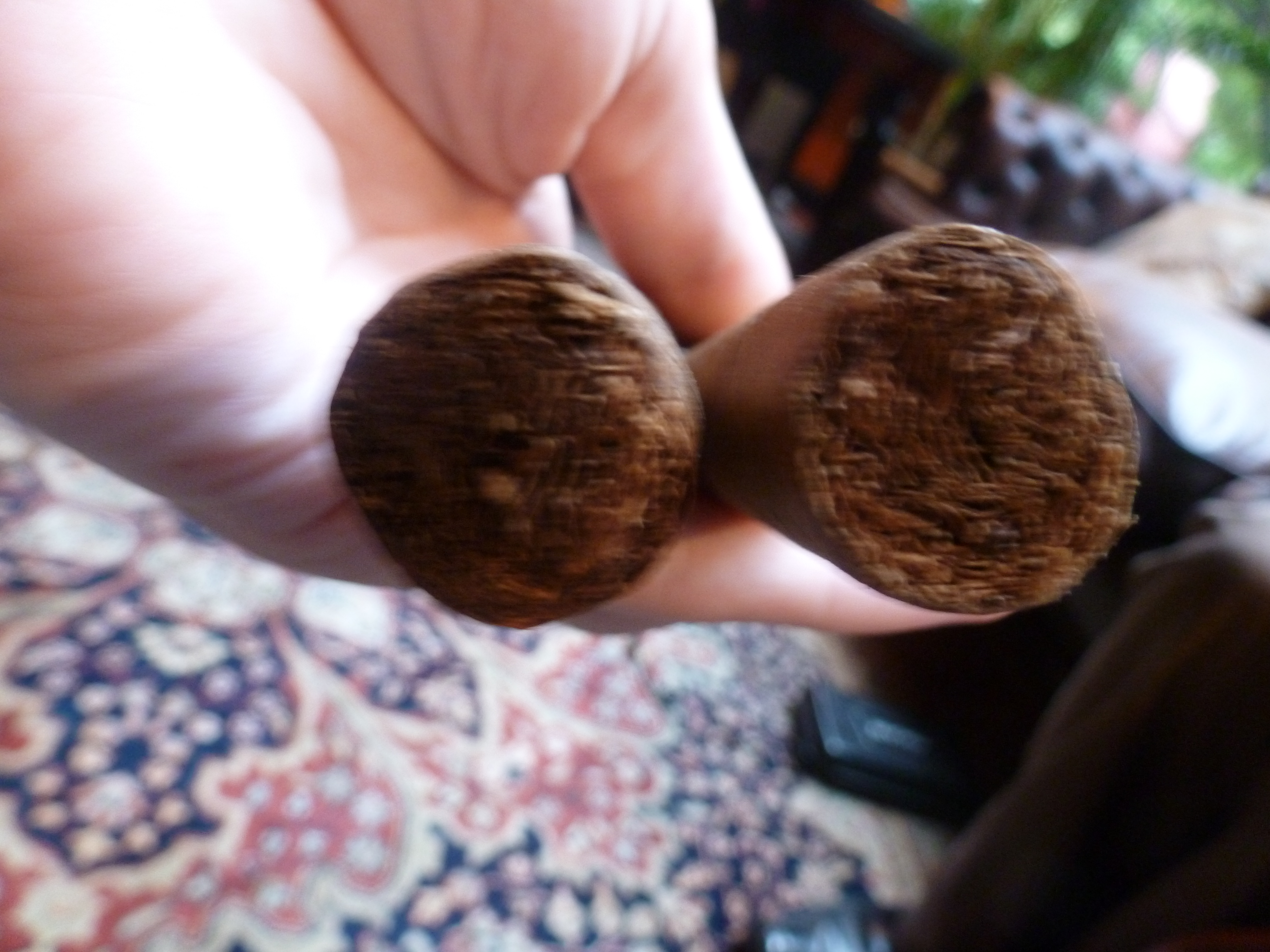 Specifics
Size: Toro 6 1/2 x 50
Wrapper: Cameroon
Binder: Dominican
Filler: Dominican
                               Appearance and Construction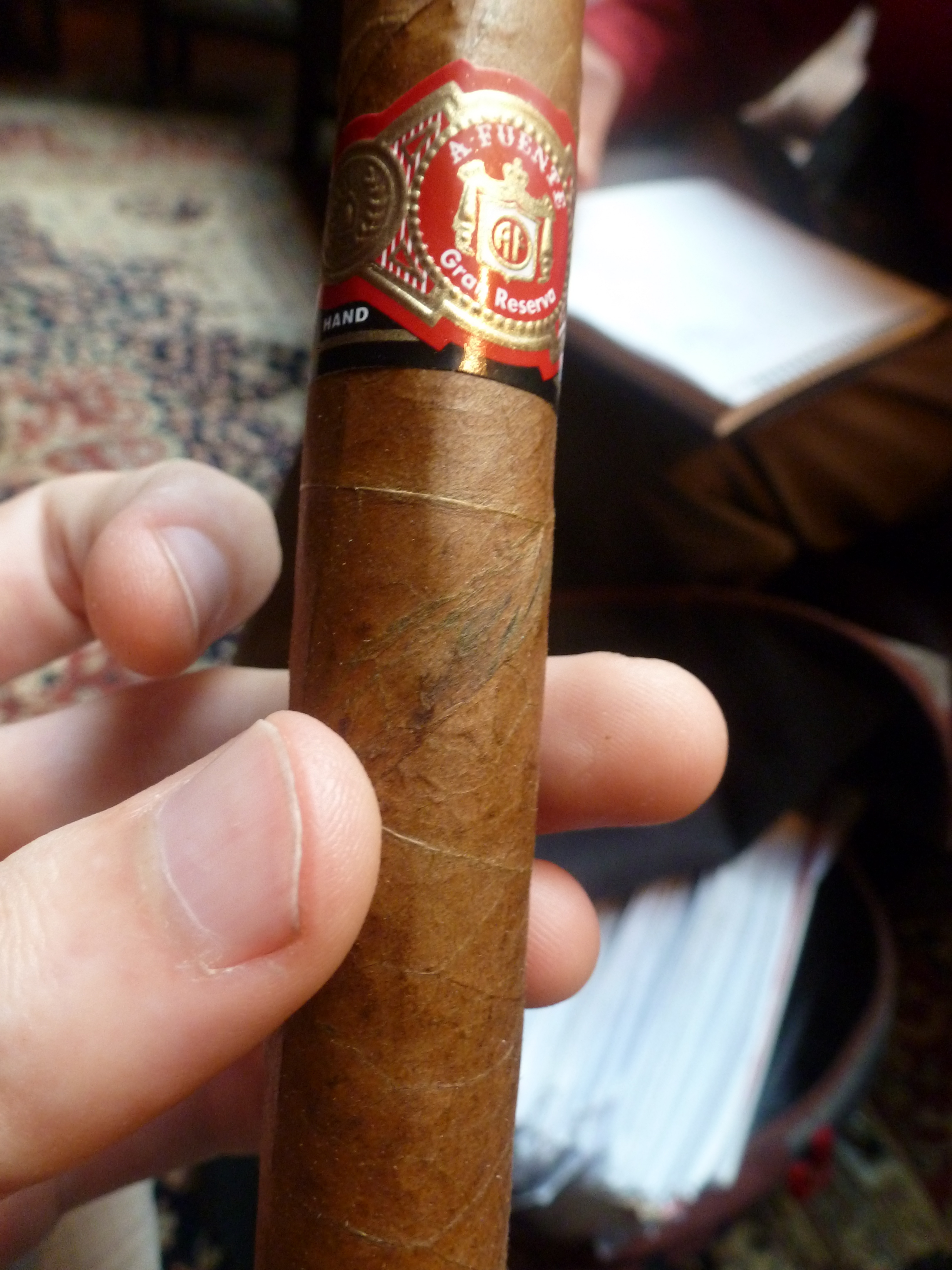 Once I took the cigar out of the cellophane wrapper, I beheld a beauty of a stogie although it had a minor imperfection. The cigar's wrapper was a pale brown. I enjoyed that the Don Carlos was slightly firm to the touch without being too hard or soft. The cigar's foot embodies tobacco, cherry, and a faint hint of leather.
Taste & Smoking Characteristics
After I toasted the foot, the cigar released an aroma of berry and tobacco. After I fully lit the cigar, smoke came out generously. This stogie had a nice tanginess yet maintained the creaminess of a fine espresso, a flavor that appeared in the cigar. The cigar's flavors of wood, berry, tobacco, and leather contrast nicely to the continuing tanginess. As I reached the two-thirds mark, the tang subsides, and spice appears in the background. I was pleased with the salt and pepper ash, which held steadily at two inches. This cigar burned for an hour-and-a-half smoke with no major burn issues, and it never burned hot towards the nub. My only complaint with this cigar was that towards the last inch, it slowly became bitter, forcing me to put the cigar down to die with dignity in the ashtray. Despite the bitterness at the cigar's end, it is a complex medium bodied cigar with full flavor.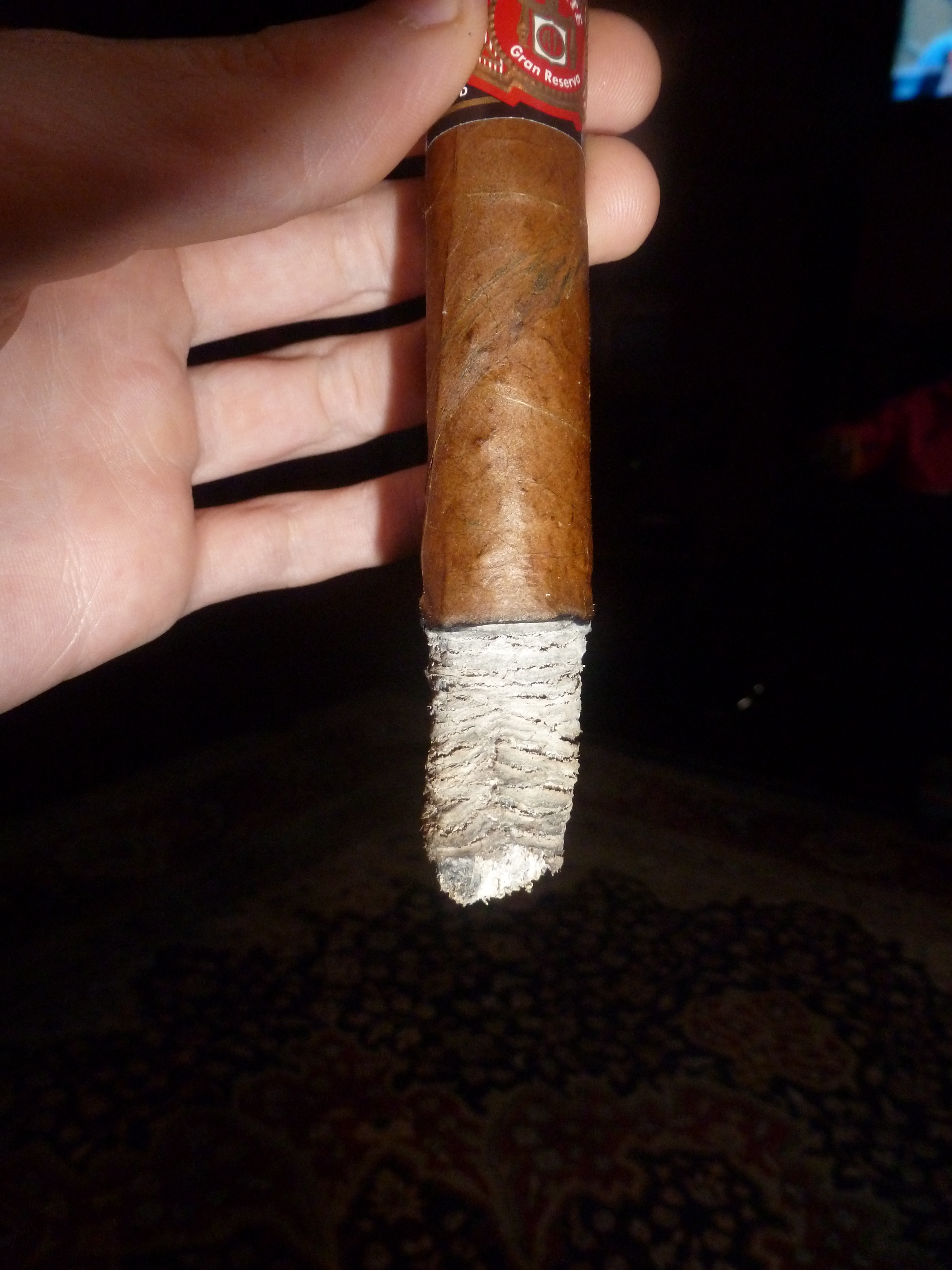 Conclusion
I thoroughly enjoyed the Arturo Fuente Don Carlos cigar. It had great depth with many complex flavors calling me to return to seek more flavors. At around $10 a stick, it will not be a common cigar in my rotation; however, give the cigar a chance and then seek deals online.
Final Grade: A