After a long week full of great cigar events and appearances, I am glad to take a breather to sit down and enjoy a cool summer night after much rain with a  good looking stick.  Tonight I grab number two of the CAO "X2" trifecta the CAO LX2 which not surprisingly gets its name from ligero times two or "Double Ligero" as it is usually called .  Two weeks ago I reviewed the CX2 (Double Cameroon)and if you missed it here it is.
Blend Specifics:
Vitola: Toro (6 x 50)
Wrapper: Nicaragua
Binder: Honduras
Filler: Dominican and Nicaraguan Ligero
 
Appearance and Construction:
I cant help but stare at this wrapper.  I find it cool looking, young and hip. It is made up of a two large bands which have a tribal flame and barbed wire with raised gold lettering. The second band read "Fortaleza Trez" which I have yet to find what that means(if you know please share). Further visual examination reveals a tight wrapper with very little tooth and large pronounced veins. All in all it's a good looking stick with a delicate shimmer.
Taste & Smoking Characteristics: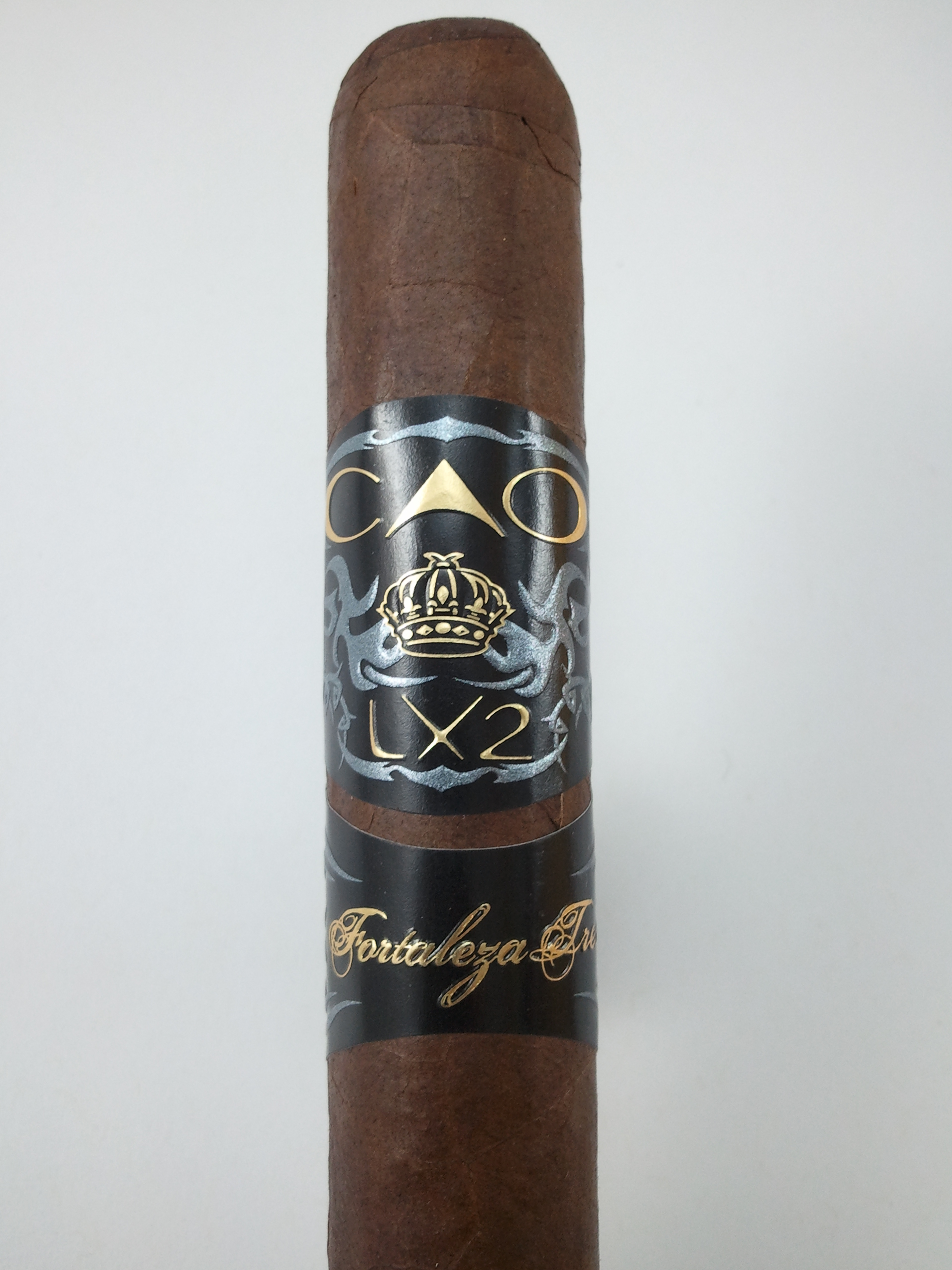 In the first third, prominent flavours on palate are light wood and nut, I thought the smoke was a bit dry with a touch of spice on the finish. Toast/baked bread came to mind as does an oak. The first third  proved to have some complexity and yet it was still smooth with an easy pull, good amount of wood through the nose and unlike many others prior to me I had no problems with the burn.  I should also mention that I had this stick resting for about 6 months.
Surprisingly the spice really started to pick up in the second third. I got a kick of spice for about 10 minutes that was really good but shortly after died off. In Retrospect, there was small amount of cinnamon which I'm always looking for but admittedly tough to come by in a Dominican stick.
The last third presented itself with a slight spice in the finish and an almost charcoal flavor that coats the palate. The bitter pepper finish kept going longer and longer and I was enjoying the woody nose as the stick started becoming hotter and a bit harsh.
Conclusion:
If I don't enjoy a particular stick,  I will not hesitate to put it down and somewhere and around the last third I must admit the idea came to mind. But, these reviews are not about me there about you guys so It was a fight to the finish. I have smoked this particular stick before and I wasn't expecting much difference but I must say, this stick did burn better than all the other ones.
I would go out on a limb and say  the majority of  filler in this cigar is Dominican.  It  has all the taste characteristics of medium grade Dominican tobacco and frankly, I had a hard time tasting the Nicaraguan tobacco. I wonder how much is actually used.
Although, slightly  better than the CX2, which I previously reviewed here. I personally think its important to try all the cigars in a particular series (CX2, LX2 and MX2) and ideally from the lightest to darkest within a decent amount of time to truly appreciate and perhaps apprehend  the manufactures intentions. I am not crazy about the first two sticks in this series but if you could find it give it a shot. I would say this stick goes well with a good scotch or something that will perhaps overpower the charcoal finish. As you can probably guess my next review will be the lovely MX2 which I look forward to smoking again after a couple of months.
Cheers!
Final Grade; B-