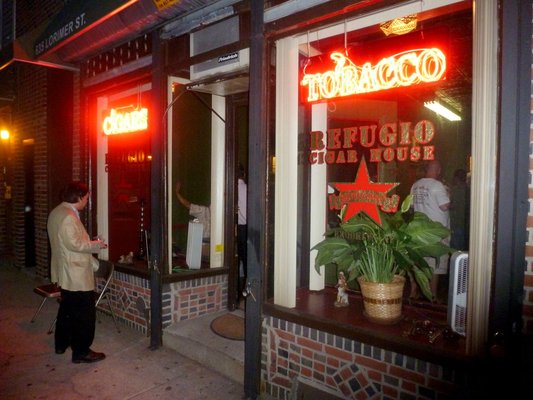 A little over a year after opening, Refugio Cigar House has begun to shift the paradigm on the neighborhood cigar lounge. Located at 635 Lorimer St. in Brooklyn, the shop has quickly gained a reputation for friendly service, great cigars, and an atmosphere of relaxation fitting for the art of smoking. The shop sports a great Cuban vibe and appeals to regulars and the average passer-by. FineTobaccoNYC event subscribers might remember that we hosted Refugio's Grand Opening event in January of 2011.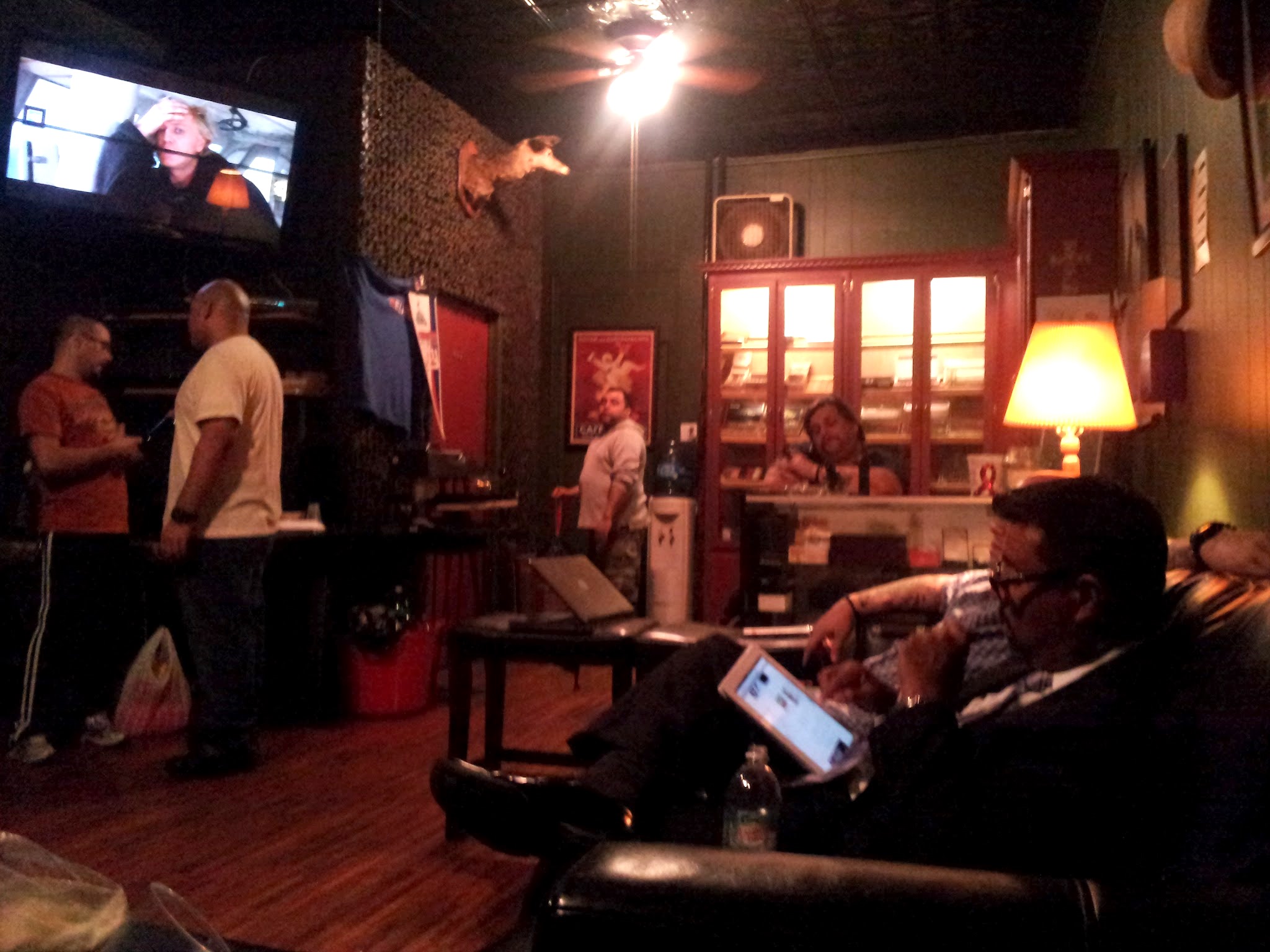 The owners, Mike Lopez and Jimmy Brigadino, make a point to hang out at the shop to greet passers-by, customers, and regulars alike. Mike says he envisioned the shop to be "a refuge for cigar smokers in the fast-paced city of New York." David Alicea, an event coordinator at FineTobaccoNYC says he has enjoyed seeing Refugio create "an experience that is friendly, family oriented, and that introduces others to true cigar culture."  Another key to the Refugio philosophy is that the shop's regular events are free, and feature no bottling fee for smokers bringing in drinks to pair with cigars.
On any given week, Refugio hosts cigar events with New York's Grown & Sexy cigar group, and FineTobaccoNYC. Tuesdays are movie night, Wednesday is the regular Grown & Sexy HERF, Sunday is MOB Wives night, and once a month the shop hosts a poker night.
Although Refugio carries a variety of premium cigars, Mike and Jimmy have made it a point to support high quality boutique brands entering the market, like Reinado Cigars and Hispanola Cigars (both good friends of FineTobaccoNYC – I highly recommend you taste both).  The main attraction at Refugio though are their house blends, which I would easily consider some of the best house blends in the city. Aside from being well constructed and composed of quality tobacco from Nicaragua, Dominican Republic, Peru, and Brazil, Mike has gone the extra mile to offer customers truly unique smoking experiences.
The Witch's Broom, for example, is rolled by a veteran cigar roller of the prestigious Davidoff factory. The stick has a Brazilian Mata Fina wrapper, and Nicaraguan, Dominican, and Peruvian filler. What makes the cigar special, however, is the vitola, with exposed tobacco on the foot, resembling , you guessed it, a broom. Alicea describes the cigar saying, "with the Witch's Broom you'll get notes of black pepper, coffee, and an earthy, but very smooth texture. The cigar is a solid medium in terms of body, and a real joy to smoke because of the special vitola."
Another signature house  blend is the new Boxed Press Torpedo. With an Ecuadorian wrapper and Nicaraguan and Dominican filler, it is the new home run of the shop. The box press was made famous by the Padron family, and Refugio's version is a fantastic take on the popular shape. Smokers will notice hints of chocolate, leather, and black pepper.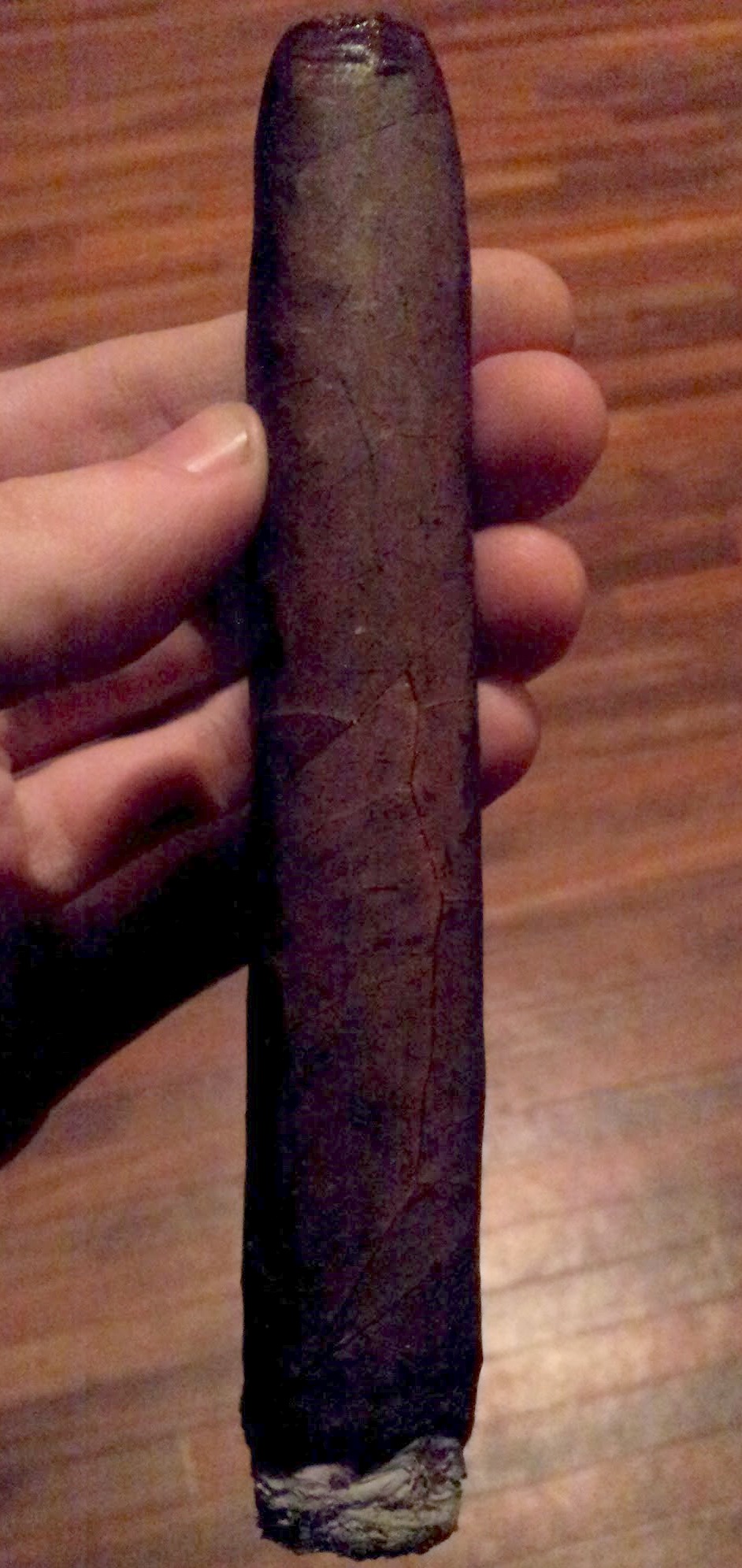 Aside from cigars, the shop now sports member boxes (membership comes with a complimentary bundle of cigars), renovated lighting, and new fans for air circulation. When the shop first opened, ventilation was a noticeable problem, but the new redesign has really completed the vibe of the shop.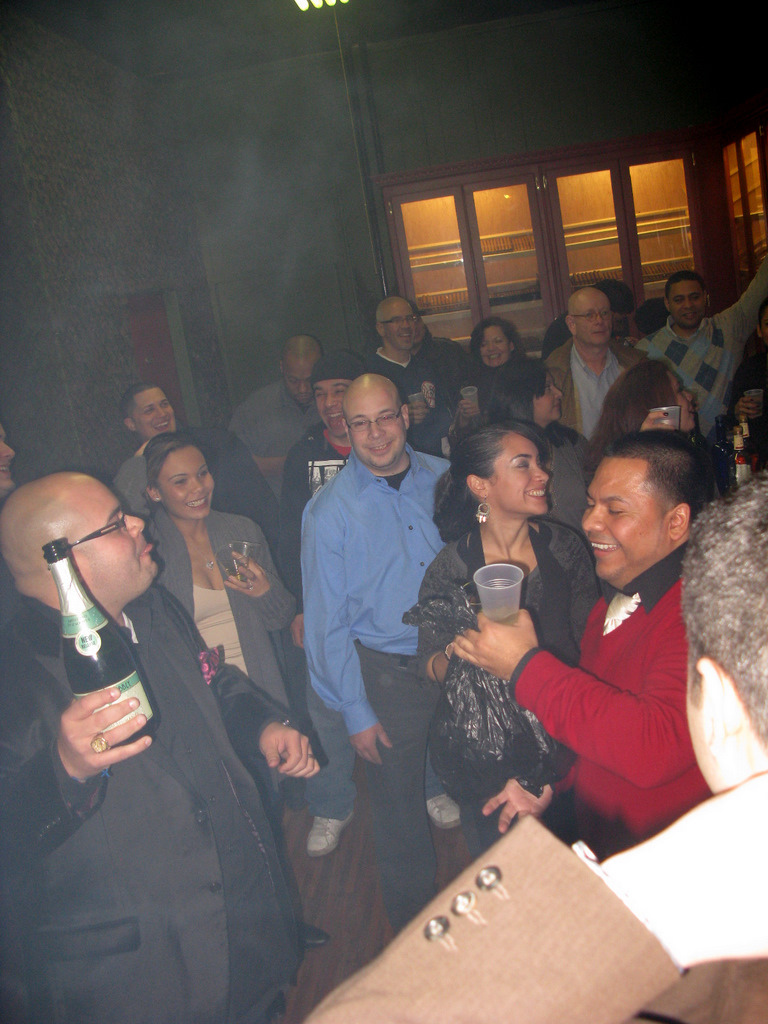 In short, Mike and Jimmy have done a fantastic job creating a true refuge for the New York City cigar smoker. If you live in the city or are visiting, forget about your regular Cigar Inn or Club Mac visit and experience something new. If you take my advice, you might find yourself frequenting this New York City gem.
Connect with Refugio Cigar House on Facebook.