After reviewing the Emilio AF1 and finding it to be an absolutely fantastic cigar, I couldn't wait to light up the AF2 and compare. That being said, you'll notice a lot of comparisons to the AF1 in this review. Not to spoil things, but I'd recommend picking up a 5 pack of both blends.
I performed this review on my back patio with a cup of coffee and background music from my favorite Spanish guitarist, Jesse Cook.
The Emilio Cigars website says of the AF2:
Our AF2 blend, produced and blended by A.J. Fernandez is certain to delight.  Crafted from rich Nicaraguan fillers combined with the strength of Pennsylvania ligero and a beautiful Ecuadoran Habano Oscuro wrapper.  These cigars are available in cabinet boxes of 20 in four sizes:  Robusto, Toro, Torpedo, and BMF.
Blend Specifics:
Wrapper: Ecuadorian Habano Oscuro
Binder: Nicaraguan
Filler: Nicaraguan, Pennsylvania USA
Appearance & Construction
The AF2 sticks with the minimalist theme laid down originally by the AF1. This stick, however, has a bronze fill with black lettering spelling "EMILIO AF2." The aroma off of the foot of the cigar is a real treat, with really rich notes of natural tobacco, moss, and something resembling buttery caramel. I also pick up a spice that I'm not aware of until it hits my nose and I sneeze. Doh. As other reviewers have noted, it is interesting that the AF2's oscuro wrapper is not darker than the AF1. Still, it is a rich brown, with lots of tooth that makes me want to light up.

Flavor & Smoke Characteristics
Like the AF1, this cigar dishes up loads of tremendously smooth smoke after being lit. During the first third, expect to find a distinct mix of leather, spice, dried fruit, and a hint of that dark chocolate you'd expect from the AF1. Body and strength wise, this cigar is a solid medium. Imagine the AF1 with a faint spice and a bit more of an edge. At halfway through, the salt and pepper ash is holding strong and the burn is razor sharp. In the final third, the smoke becomes even more rich, and the notes of dark chocolate so evident in the AF1 come to the forefront. No complaints with that!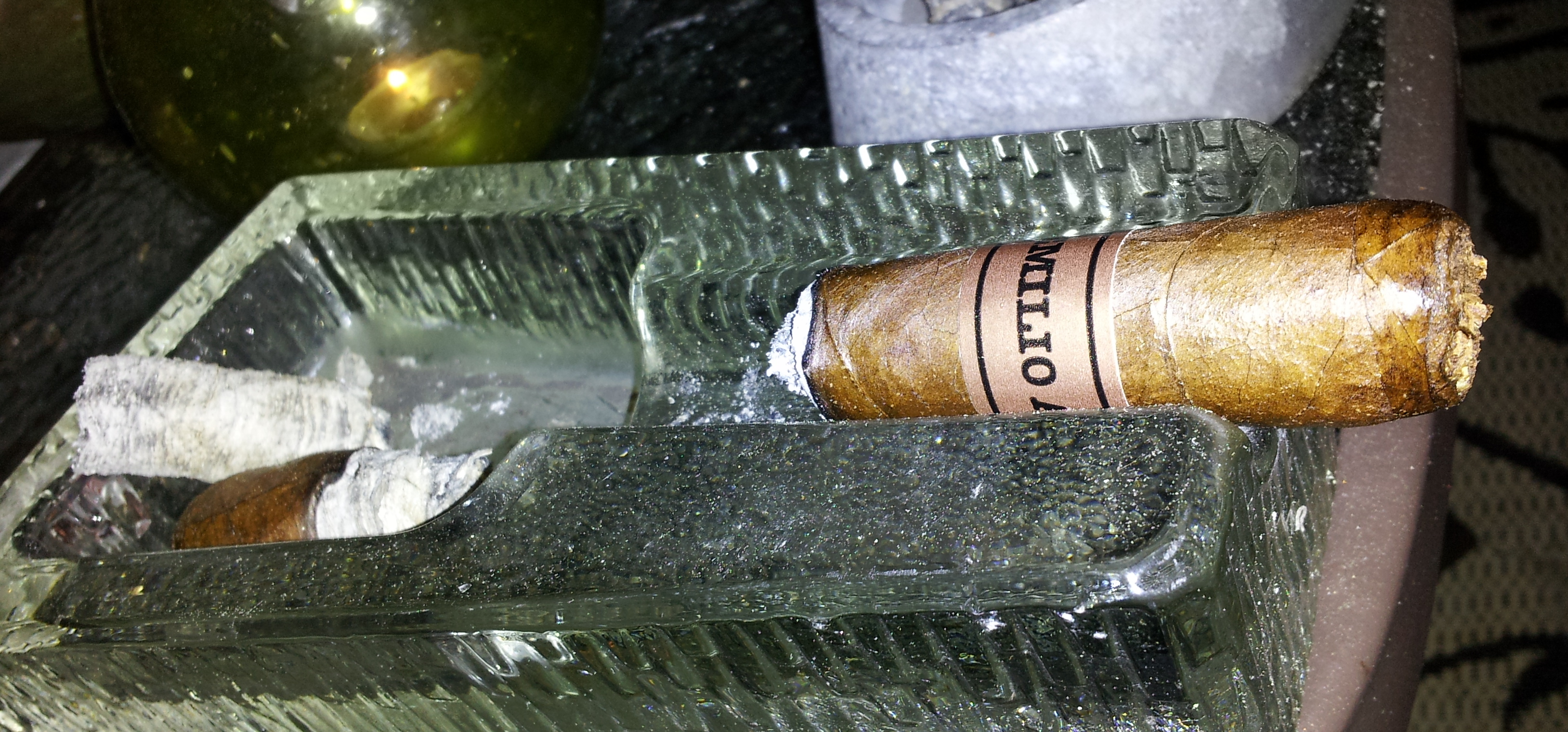 Conclusion
The AF2 does not disappoint. Between the AF1 and the AF2, I would probably have to recommend the AF1 first. It made quite a first impression. But, if you love the AF series from Emilio, the AF2 is a stick to keep stocked in your humidor. It delivers copious amounts of smooth, rich smoke and a flavor profile comparable to, but distinct from the AF1.
Final Grade: A-/B+