Timeless represents one of the newest additions to the Nat Sherman line (though a lot has been happening lately with the Sterling and the 1930). It isn't though, the only thing to change at Nat Sherman in the past few months. Since Michael Herklotz joined the Nat Sherman management, the entire company has undergone what I would call a sort of rennaissance. Once known among NY cigar smokers for terrible service and a tiny selection, Nat Sherman is now probably the friendliest cigar shop in Manhattan. Their selection is now fantastic, with great prices and personalized service. What's more, they've added seating on the main floor, so instead of feeling like you are being ushered out of the door after (or even before) a purchase, smokers are now invited to relax, chat with Nat Sherman staff (all of which have wide knowledge of tobacco), and enjoy their smoke in comfort.
I have to say, I was very excited to review this cigar after hearing great things about it. So, here are the details.
Blend Specifics
Wrapper: Honduran Criollo
Binder: Dominican
Filler: Dominican and Nicaraguan

Appearance & Construction
This cigar is beautiful and bold. The dark charcoal fill on the band blends perfectly with the deep brown of the cigar's wrapper. It is triple capped and well constructed. As you might sense from the photos, this cigar, though bold, is elegant in design. The pre-light draw reveals a good draw with hints of natural tobacco, leather, nuts, and coffee.

Taste & Smoke Characteristics
This cigar opens with smooth, medium bodied smoke. General notes of the kick off include a subtle spice, milk chocolate, and buttered caramel. At around halfway through, the body of the smoke picks up, the buttery flavor becomes a bit more salty, and an added flavor emerges: peanuts. Throughout this smoke, I found myself enjoying the complexity of the notes that seemed to fade in and out, highlighting the experience in different ways.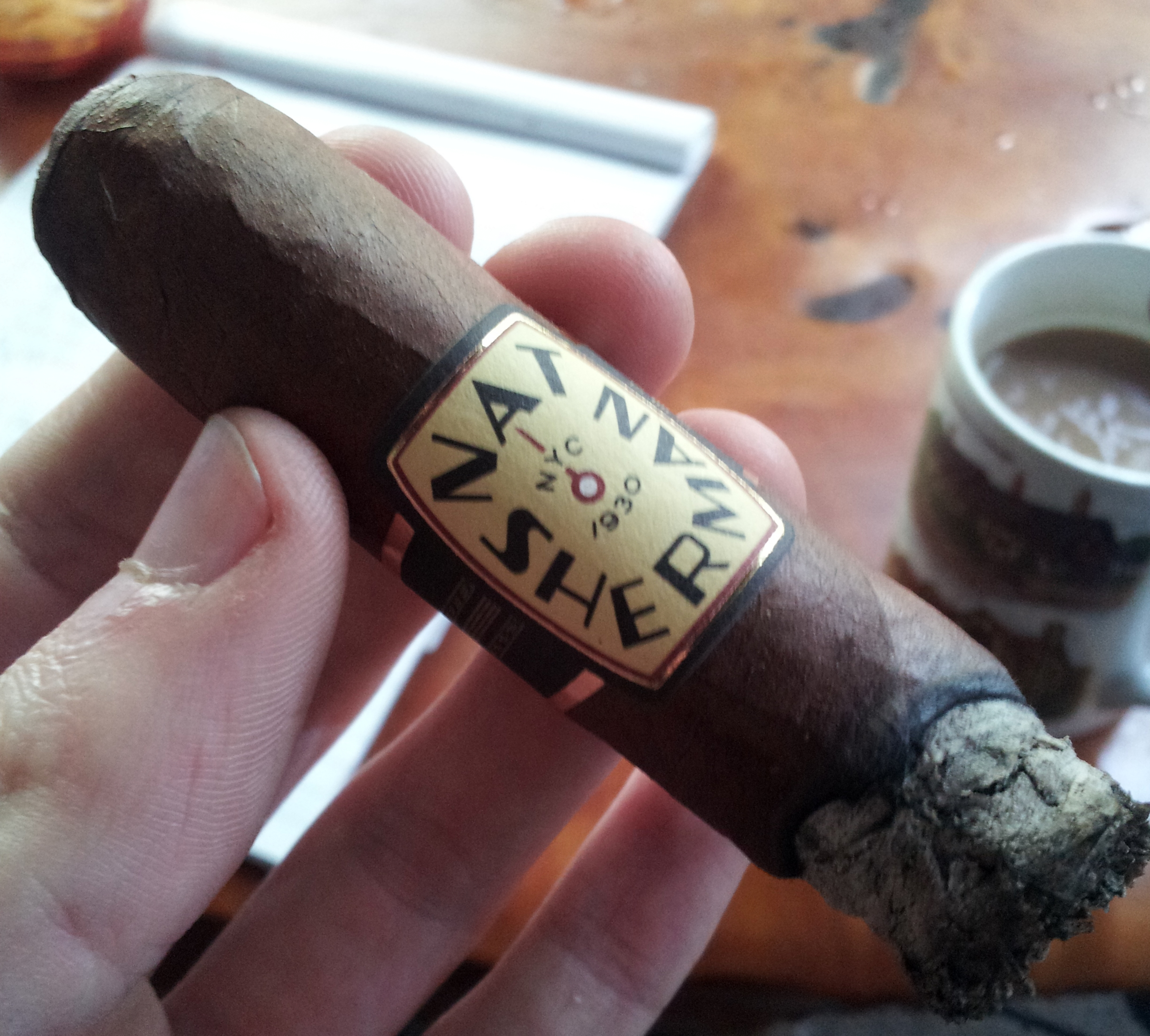 Conclusion
This cigar is the perfect addition to any humidor. It has a unique flavor profile, elegant design, and all for a reasonable price. I'm excited to see this cigar reviewed in more mainline magazines, and also excited to see it in travel cases at more of our FTNYC events in the future.
So, buy this cigar. But if you live in NYC and haven't visited the Nat Sherman Townhouse on 42nd and 5th Ave recently, then get over there and see what is creating so much chatter in the cigar community.
Final Grade: A-