My first Savinelli cigar was the Extremely Limited Reserve, a fantastic cigar that I'd highly recommend. After that, I knew I needed to smoke more Savinelli cigars, but I didn't know where to look — they're still pretty difficult to find. My luck changed, however, at a FineTobaccoNYC HERF at Hoboken Cigars, where I found a box of the Nicaragua Reserve hiding on the lower shelves. Needless to say, I was excited.
Blend Specifics
Wrapper: Habano 2000 Corojo
Binder: Nicaragua
Filler: Nicaragua
Appearance & Construction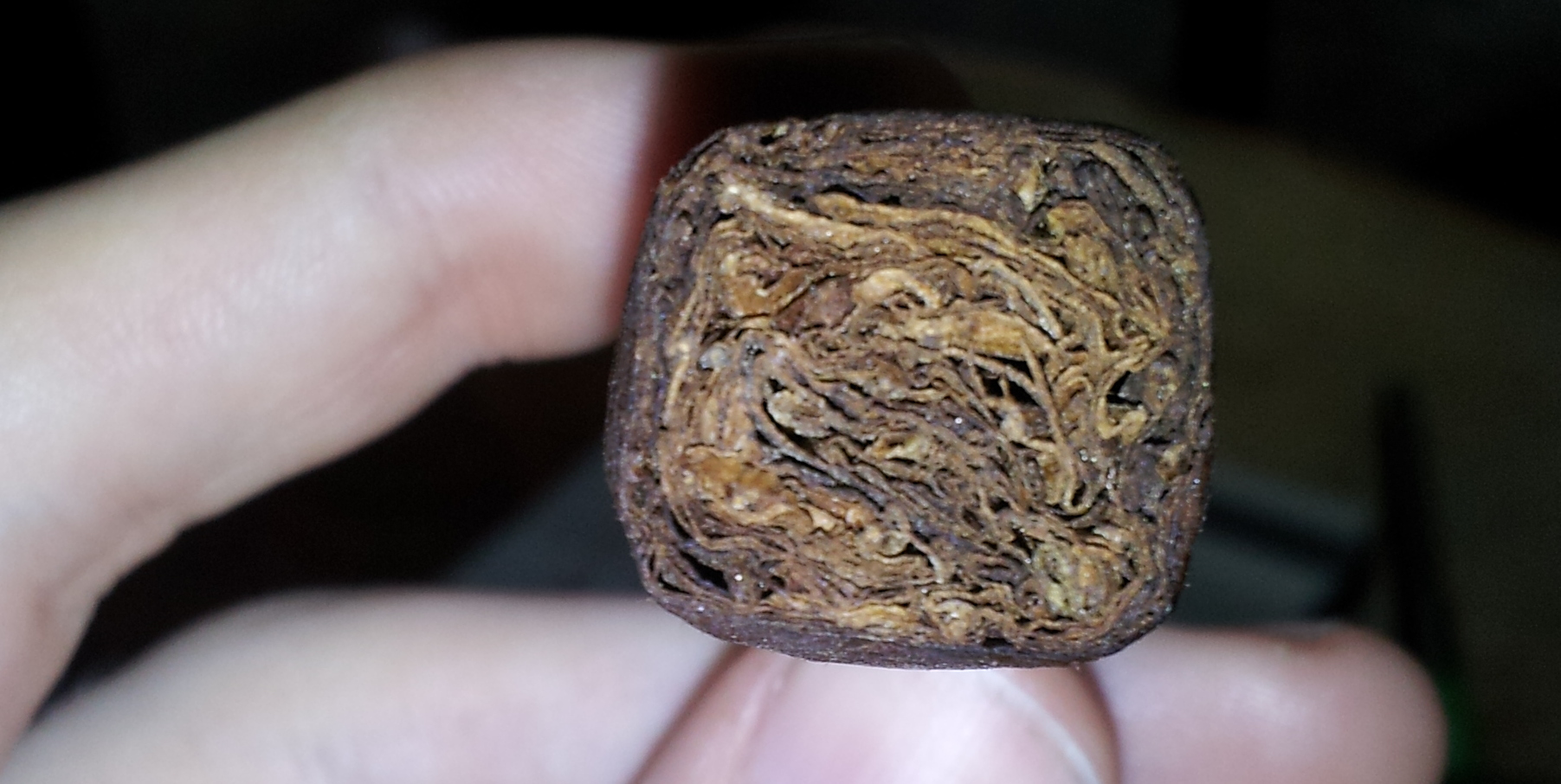 Is this cigar box pressed or not? The head of the cigar doesn't seem box pressed at all, but you'll notice the photo of the foot reveals that the cigar has definitely been pressed to some degree. Nothing wrong with that – just wasn't expecting such an inconspicuous press. Aside from that, this is one beautiful cigar. The dark brown wrapper has a variety of shades, from milk-chocolate brown to dark, bark brown. The band carries the Savinelli crest, and the back of the band denotes "Nicaragua Reserve." The cigar is oily, slightly spongy, and gives a bit when squeezed. My only complaint is that the draw seems a bit restrictive.
Flavor & Smoke Characteristics
Cigar kicks off with some coffee notes, and a light spice. About an inch in, the flavor is pleasant but hasn't changed much. I've picked up a hint of floral, and the texture of the smoke has become slightly creamy. Good, but not a profile or strength I'd consider special. About halfway through, I'm not picking up many new notes – some hints of sweetness and nuttiness. In the final third, the smoke is still smooth and enjoyable, but little has changed.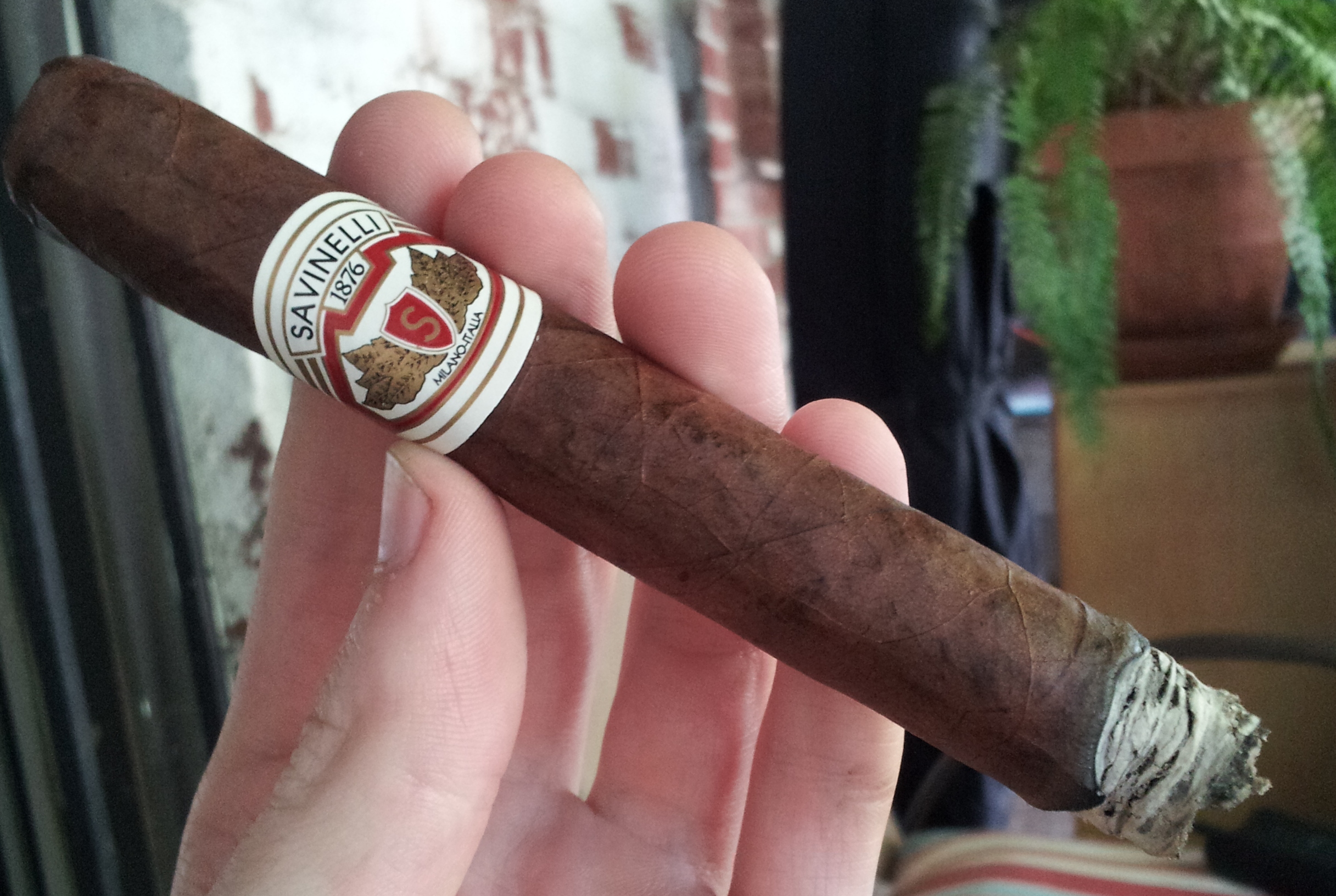 Conclusion
As much as I hate to say it, this cigar was a disappointment. Did it taste "bad?" No. But "bad" isn't the standard that I would hold a brand like Savinelli to. They make good cigars. I would just have a difficult time placing this one among their best. I recommend avoiding this cigar HOWEVER in the same breath I have to recommend their ELR or Liga Especial blends.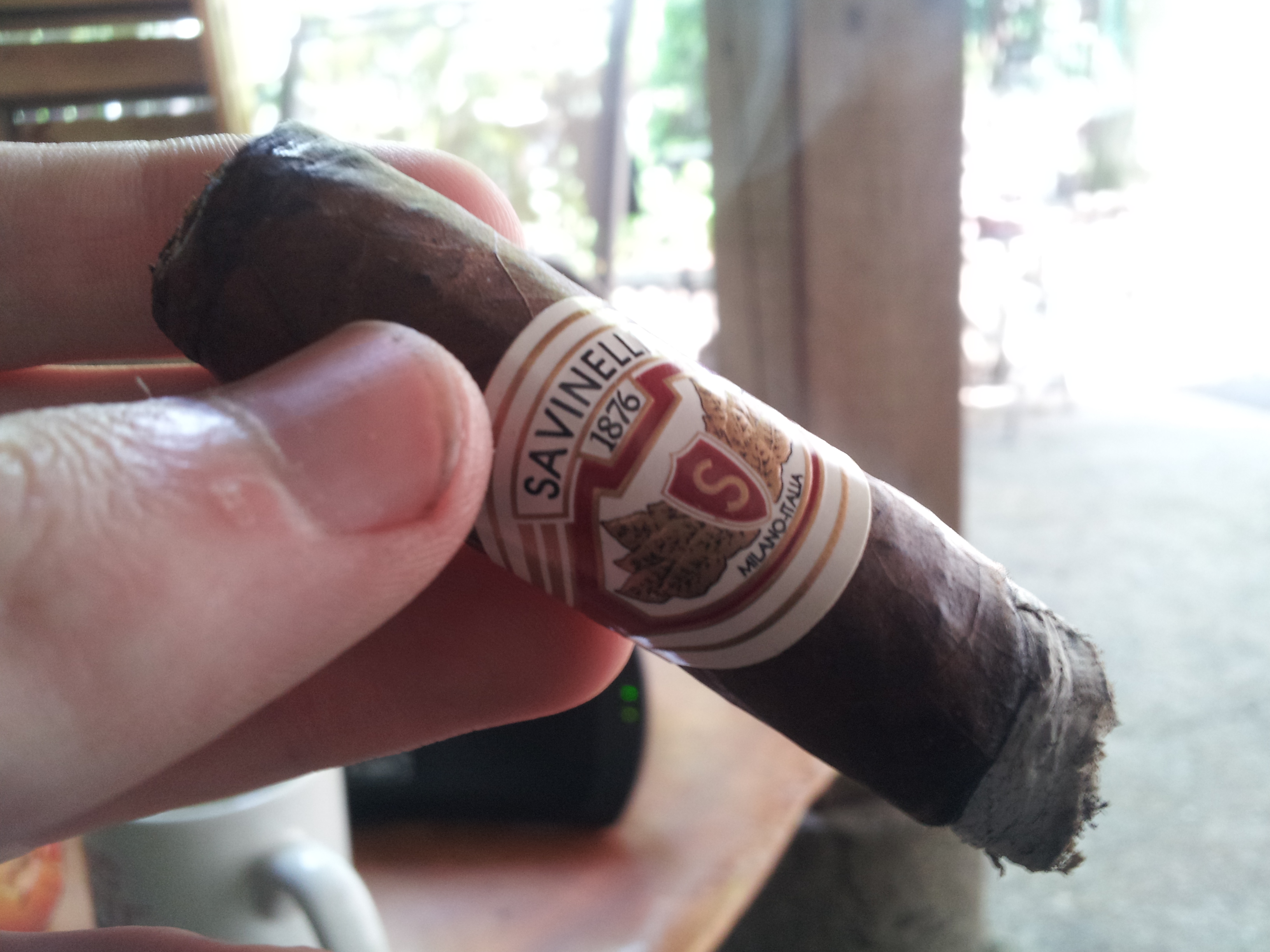 Final Grade: B-