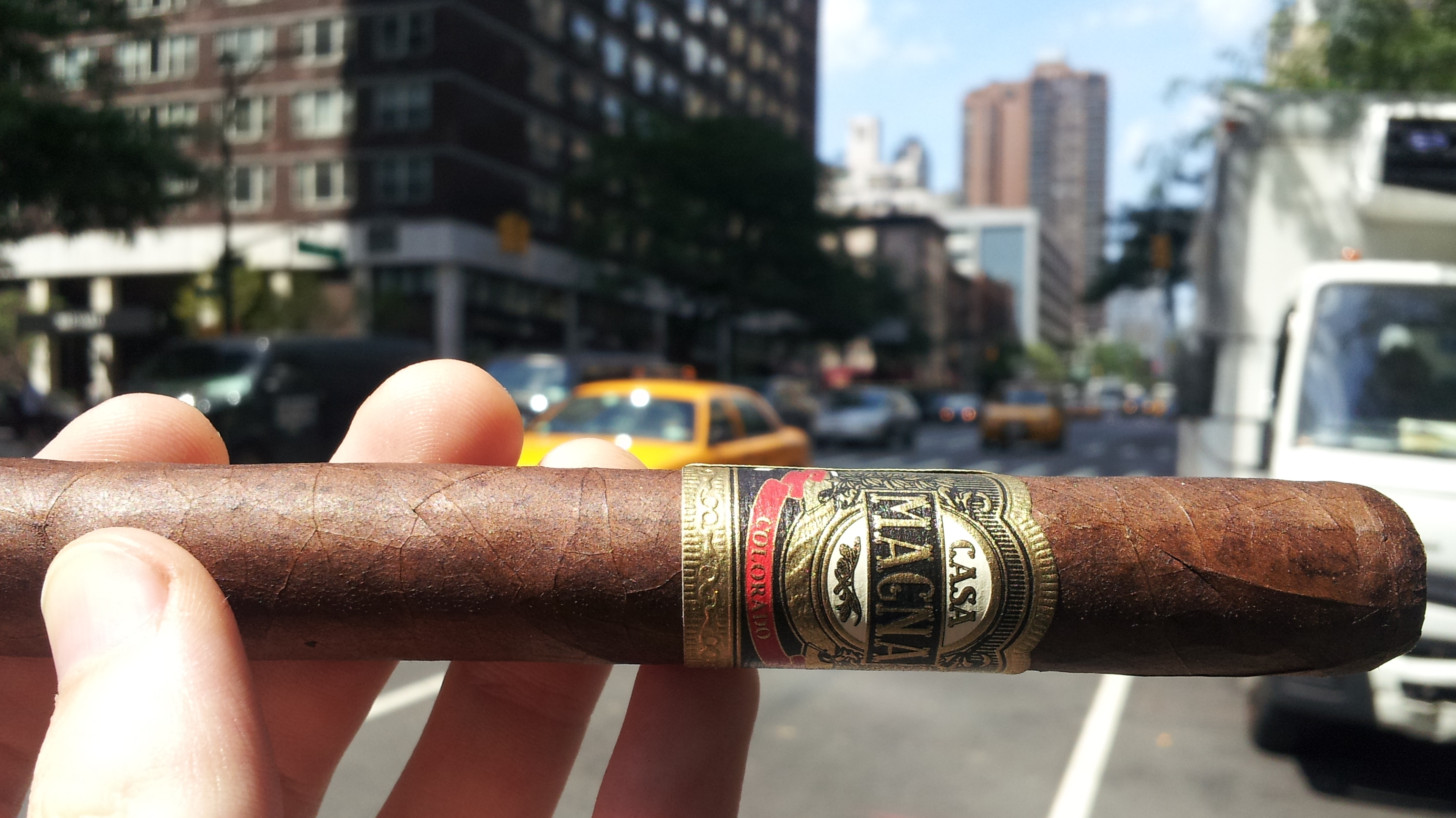 The Casa Magna Colorado was the #1 Cigar Aficionado cigar of 2008, and it was the first cigar to make me say "wow" (after the CAO Italia in my earlier cigar smoking days). For the money, it is incredibly hard to beat this cigar, but be warned: do not smoke this on an empty stomach or without something to drink, preferably something that will not crowd out the magnificent complexity of this cigar. I smoked this cigar at Cigar Inn.
Blend Specifics
Wrapper: Colorado (Nicaragua)
Binder: Nicaragua
Filler: Nicaragua
Size: 6 x 46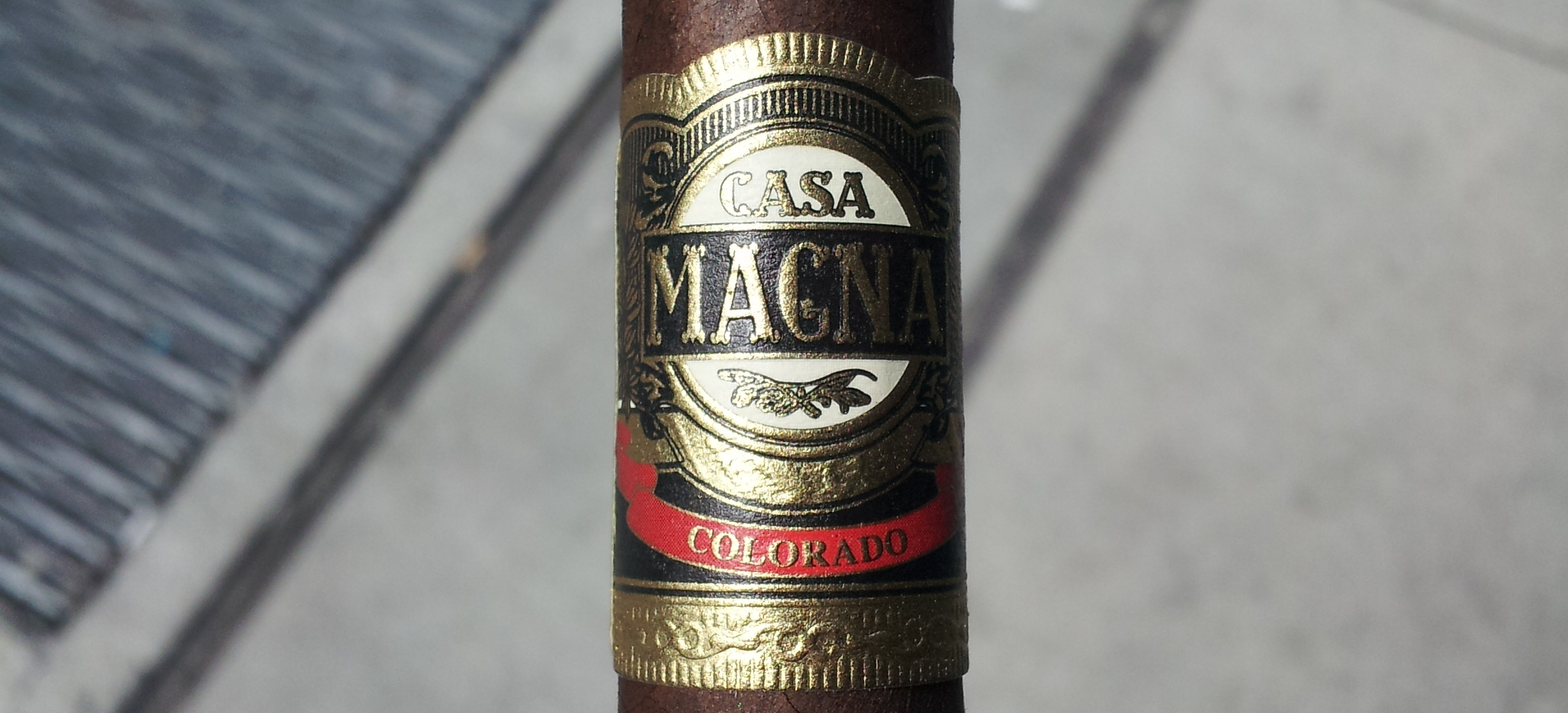 Appearance & Construction
The first thing to notice on (any cigar), the band, is gorgeous. Black, gold, white, and red colors are applied to a thick, textured material. MAGNA figures prominently on the band, with "Colorado" placed below. This cigar has an average amount of veins, and can (at times) burn a bit off, but touchups are few and far between. There is also a good amount of tooth, and some plume, on this cigar. The draw is nearly always perfect (on the slightly restrictive side). The stick is triple capped. Off the foot is tastes of nuts and berries.
Taste & Smoke Characteristics
The first thing I notice about the smoke from this cigar is the texture. The Colorado is well balanced between an almost creamy texture mixed with a bit of spice that coats the palate. Immediately discernible notes are coffee, roasted nuts, black pepper, and a slight saltiness that hits the tip of my tongue. This cigar delivers loads of flavor.
In the second third of this cigar, coffee becomes prominent, with an added note of chocolate. The smoke remains cool and smooth, even into the last few minutes of the cigar. All the while, the nuts, black pepper, slight saltiness, and coffee transition in prominence.
Conclusion
If you haven't already, smoke this cigar. For the price, it is difficult to find a better full bodied cigar that stays complex and smooth all the way through. This is not a beginner cigar, or something to smoke in the morning. Also, beware of pairing a drink that will overpower as you'll lose the complexities.
Buy this cigar. Or if you are in the city, find it at Cigar Inn.
Final Grade: A