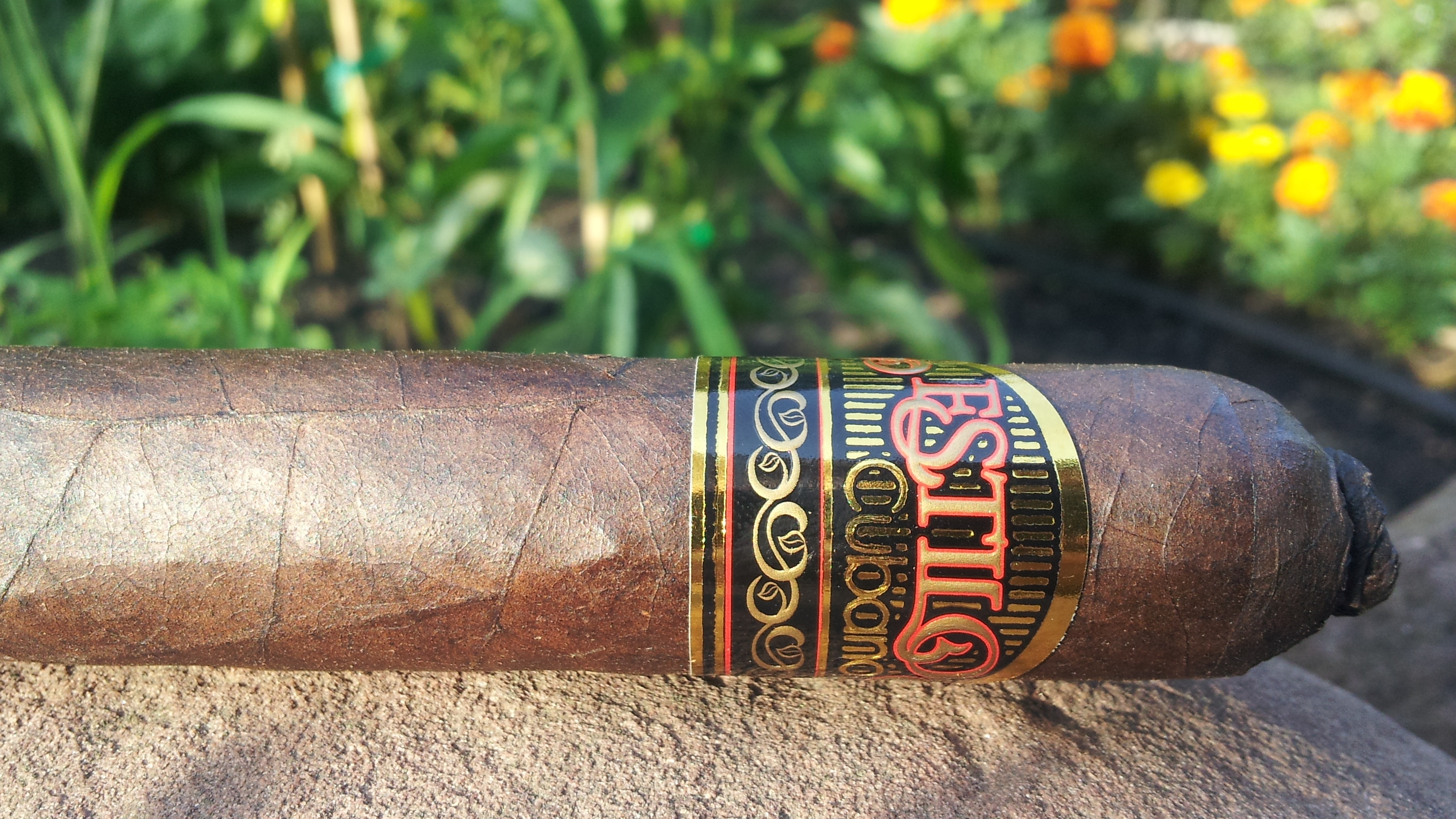 Tonight is a very special night, but not because I'm reviewing a cigar from Ventura Cigar (sorry Ventura). FineTobaccoNYC Contributing Writer and Event Coordinator Kelvin Batista is with me in my backyard enjoying the beautiful summer night. He's reviewing the Fogo (about a 6″ perfecto, I'll let him explain). Paired with this Estilo Cubano I have a glass of red wine.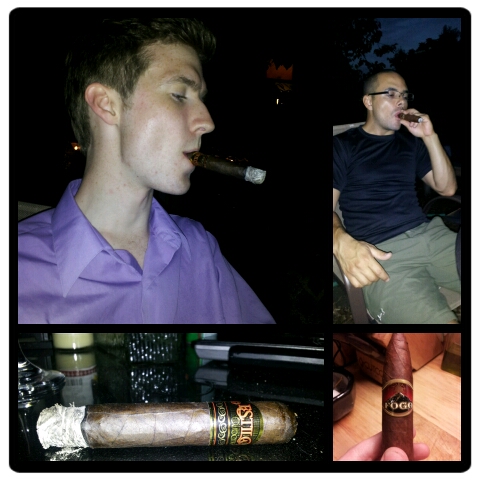 Blend Specifics
Wrapper: Viso Habano Maduro
Binder: Nicaraguan
Filler: Seco Habano and Ligero Habano
Size: Robusto

Appearance & Construction
The Estilo Cubano has a beautiful dark brown Habano wrapper. Scents off of the foot of the cigar include hay, woodland berries, and granola. Also some coffee bean. There's also a faint spice that tickles my nose hairs. I can't say I'm a huge fan of the band on this cigar. Luckily, cigars are similar to books in this respect: you don't judge a cigar by its band.
Flavor & Smoke Characteristics
Lighting up this cigar, I'm most taken aback by the flavor that I don't sense. It takes a couple of minutes for the cigar to really open up, and when it does, the most prominent flavor is a sort of rich, dark chocolate. Much less prominent though than other cigars with a similar profile (hint: Emilio AF1). If the AF1 and Estilo Cubano were bars of chocolate, the Estilo Cubano would be much higher on the cocoa content. Yet, like any good bar of dark chocolate, it retains an excellent smoothness in the smoke. And thta's just the first third.
In the second third, the distinctive change is the woodiness that becomes prominent. The construction throughout the smoke has remained flawless. From what I can tell, not much changes in the final third.

Conclusion
Depending on the flavor profile you prefer, this could be the cigar for you. For me, it strikes a nice chord, but for the flavor profile, I'm more likely to go with something like the Emilio AF1, which has the same silky smooth texture, but with much more emphasis on the dark chocolate.
Final Grade: B