Every once in a while (three months to be exact), the time will come for me to reorganize my humidors and make sure everything is in place and ready to battle the summer heat here in the Northeast. At the same time I do a mental inventory and while I'm pretty good at keeping my sticks organized, I always find myself with some cigars I have yet to try that have been resting for some time now.
Tonight I grab the Fogo Gold Gran Habano Perfecto. Enjoying the summer night breeze with some friends and Myles Davis in the background, I lit this cigar.
Blend Specifics
Country of origin: Nicaragua
Filler: Nicaragua
Wrapper: Habano 2000 and Nicaragua
Color: Colorado
Vitola: 6 x 60 perfect
Flavor: medium
Strength: medium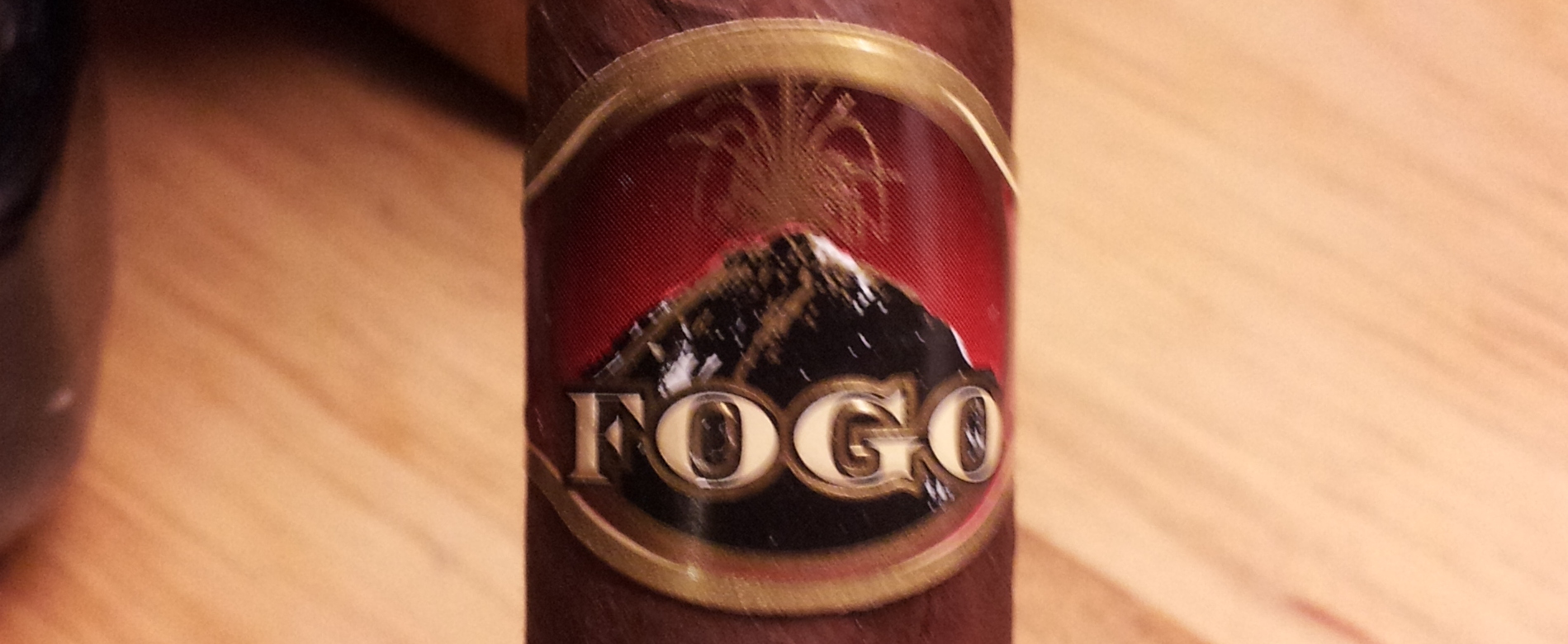 Appearance & Construction
It is always a treat to try a new cigar. Construction looks old world rustic. Veins are present with some flat spots. While I love the character this brings to a particular stick I also know that many times construction like this can lead to a horrible canoeing action. This stick is mostly made up of Nicaraguan tobacco. Very little information was supplied to me other than it's a new stick that turned up in the NYC cigar scene.
Flavor & Smoke Characteristics
1st third – This cigar starts off much milder in flavor than it actually looks. It was a fairly easy light and the expected tougher-than-usual-draw on a perfecto led to trouble-free beginning. The flavors of the first third start off with dry and woody and as the cigar progresses the it becomes richer flavor and a bit stronger.
2nd third – Shortly after first third the cigar flavor makes a u-turn back to the dry woody flavors from the beginning. Right around the middle of this cigar something caught my attention but it was very subtle. I got a short blast of what tasted like almond butter lingering in my mouth after a strong steady draw. It was enough to catch my attention and very condensed. I kept looking for that taste again but was disappointed it never came back.
Last third – Stubborn, Sturdy yet flaky dark grey ash continiued to hang around well into the last third. Flavor profile did not change again and the stick ended the way it began.
Conclusion
Overall, this cigar was a pleasant smoke. Granted I found the cigar a bit boring and it will definitely not turn any heads but makes a good choice for a everyday for a mid-day daily smoke that won't break the bank yet give them some satisfaction in knowing they aren't smoking a dog rocket.