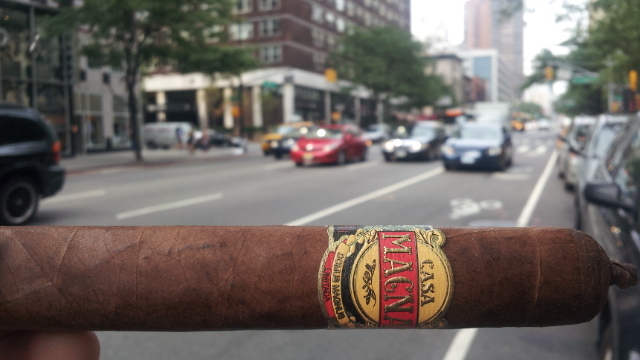 I've been excited to review the Domus Magnus for quite some time. As a cigar, I view it something like the Colorado's younger brother – not as much strength, but still very enjoyable and it bears resemblance to its older sibling. I purchased and smoked this cigar at The Cigar Inn (53rd st. location). With the cigar I paired a cup of coffee from the bodega across the street on 52nd.
Blend Specifics
Wrapper: Nicaragua Sun Grown
Binder: Nicaragua
Filler: Nicaragua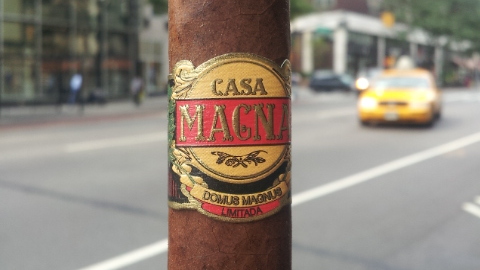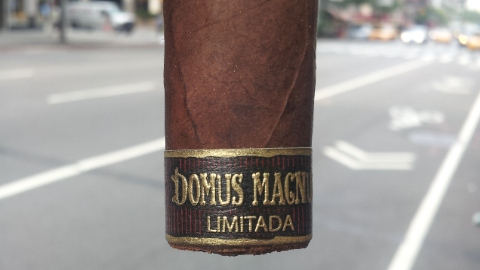 Appearance & Construction
This cigar tends to be very springy to the touch. As a result, the draw tends to be a bit loose – which I really enjoy. The cigar delivers loads of smoke, and I can't complain about that. Other than that, the box pressed cigar sports a rich brown Nicaraguan Sun Grown wrapper, and the pig tail wrap on the head ads a nice touch. Off the foot are scents of wood and bread.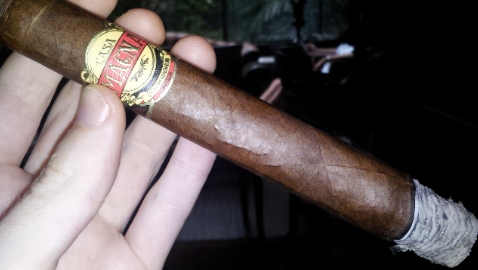 Flavor & Smoke Characteristics
The Domus Magnus kicks off much milder than I would have expected right after smoking the Colorado. After the first few puffs though, the cigar really opens up with notes of wood, toasted bread, and chocolate. Very notable as well is just how smooth and cool the smoke is. As the reviewer at acigarsmoker.com rightly points out, there is also a discernable tartness in the profile as well.
The first half of the cigar was excellent – up until the point that I dropped a huge load of ash and put a big red burn on my hand. I can't exactly blame Casa Magna for that though!
Right around the halfway point, the tartness (bordering now on bitterness) becomes a bit more prominent, which pairs nicely with the coffee notes. The strength of the cigar is also picking up.
The final third of this stick gets really interesting. The body of the smoke grows, and a really enjoyable spice is present on the tip of my tongue and in the retrohale. Smoke off the foot also has a nice savory note to it, confirming that this is a great complex cigar.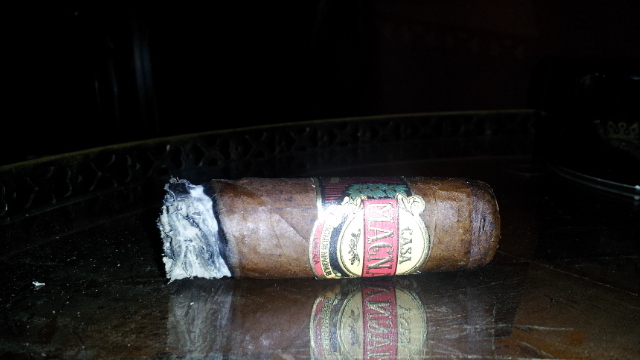 Conclusion
Casa Magna remains one of my all time favorite brands. This cigar is smooth, complex, and flavorful. At $12-$15, it is a bit pricey, but it is well worth it. I highly recommend picking up a five-pack.
Final Grade: A-