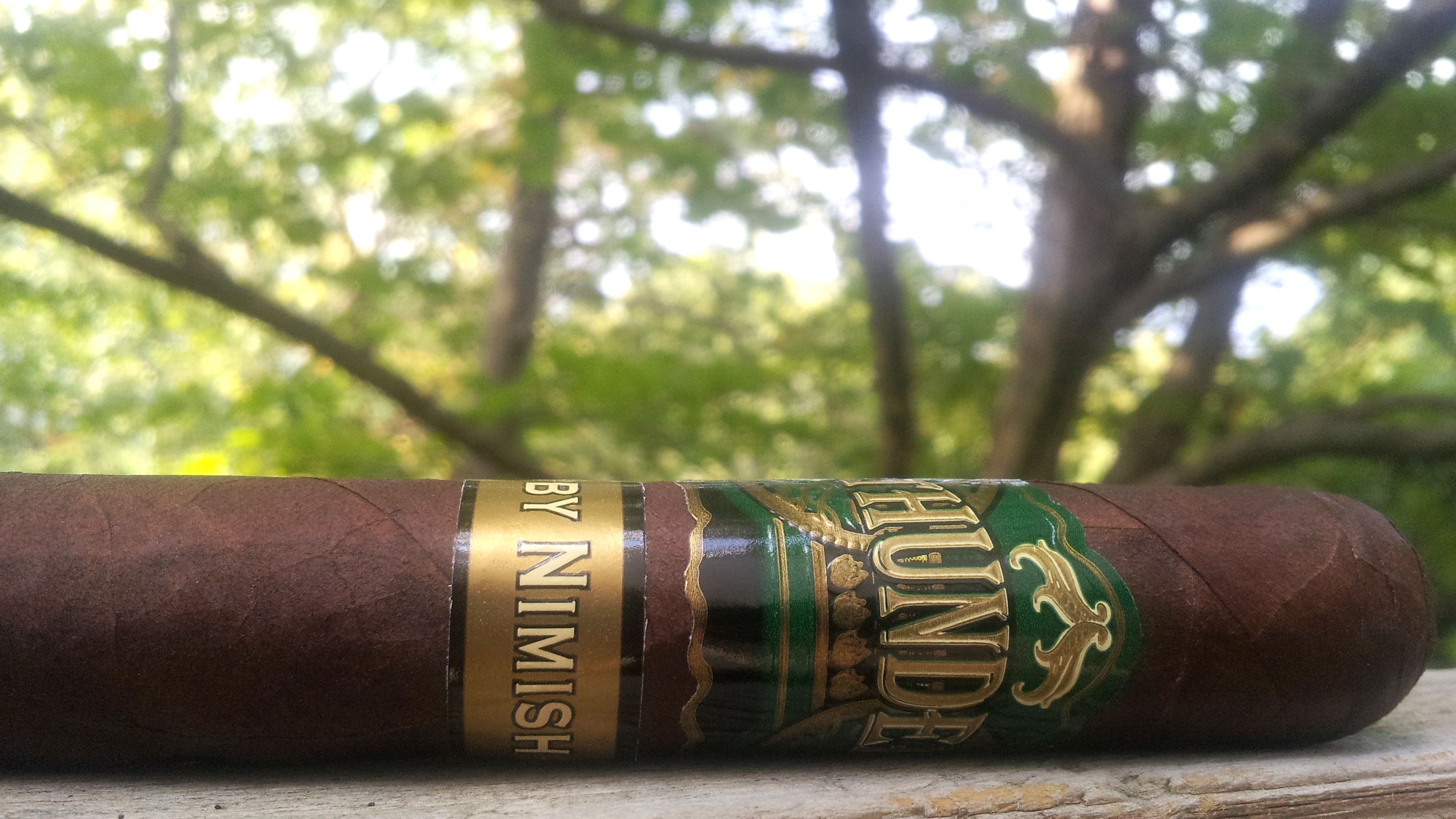 Thunder is a blend by Rocky Patel Cigars, and particularly Nimish Patel. I had the opportunity to meet Nimish at the Rocky Patel event at Studio Sq. That event is also where I received this stick for review. As far as pairings go, I paired this stick with Jameson triple-distilled whiskey, some Esperanza Spalding jazz, and some interesting weather that developed halfway through the smoke.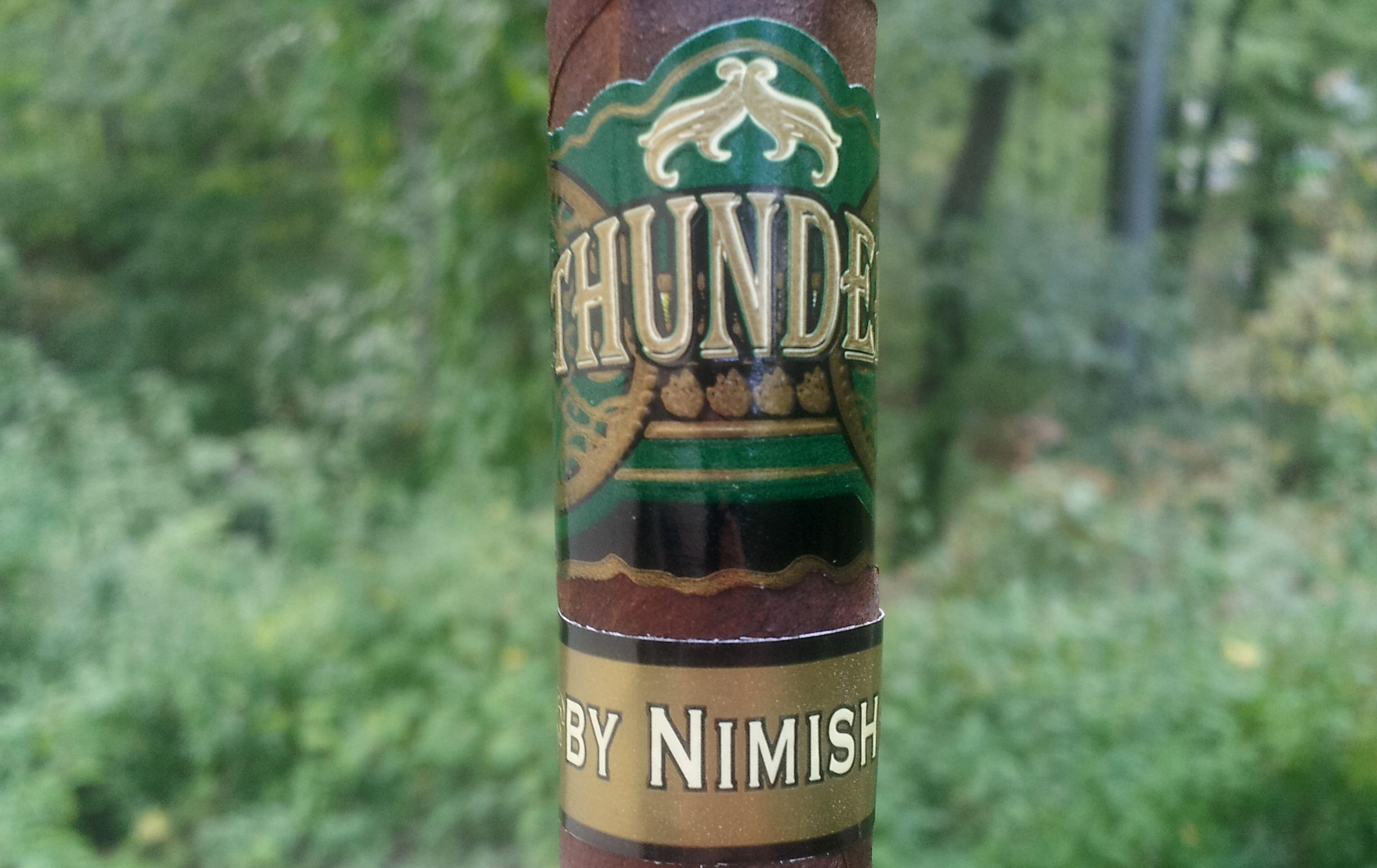 Blend Specifics
Wrapper: Ecuadorian Habano
Binder: Nicaraguan
Filler: Nicaraguan, Honduran, Costa Rican
Size: Toro 5×52
Construction & Appearance
The wrapper on this cigar is a rich, dark brown that is very inviting. The color of the Habano wrapper pairs incredibly well with the green, black, gold, and white label. As an Oregonian, this reminds me of a nice foresty color theme that I appreciate. The cigar is packed very well, triple capped, and has a nice layer of oiliness. The draw is a bit tight, but from what I understand this is not typical of the blend.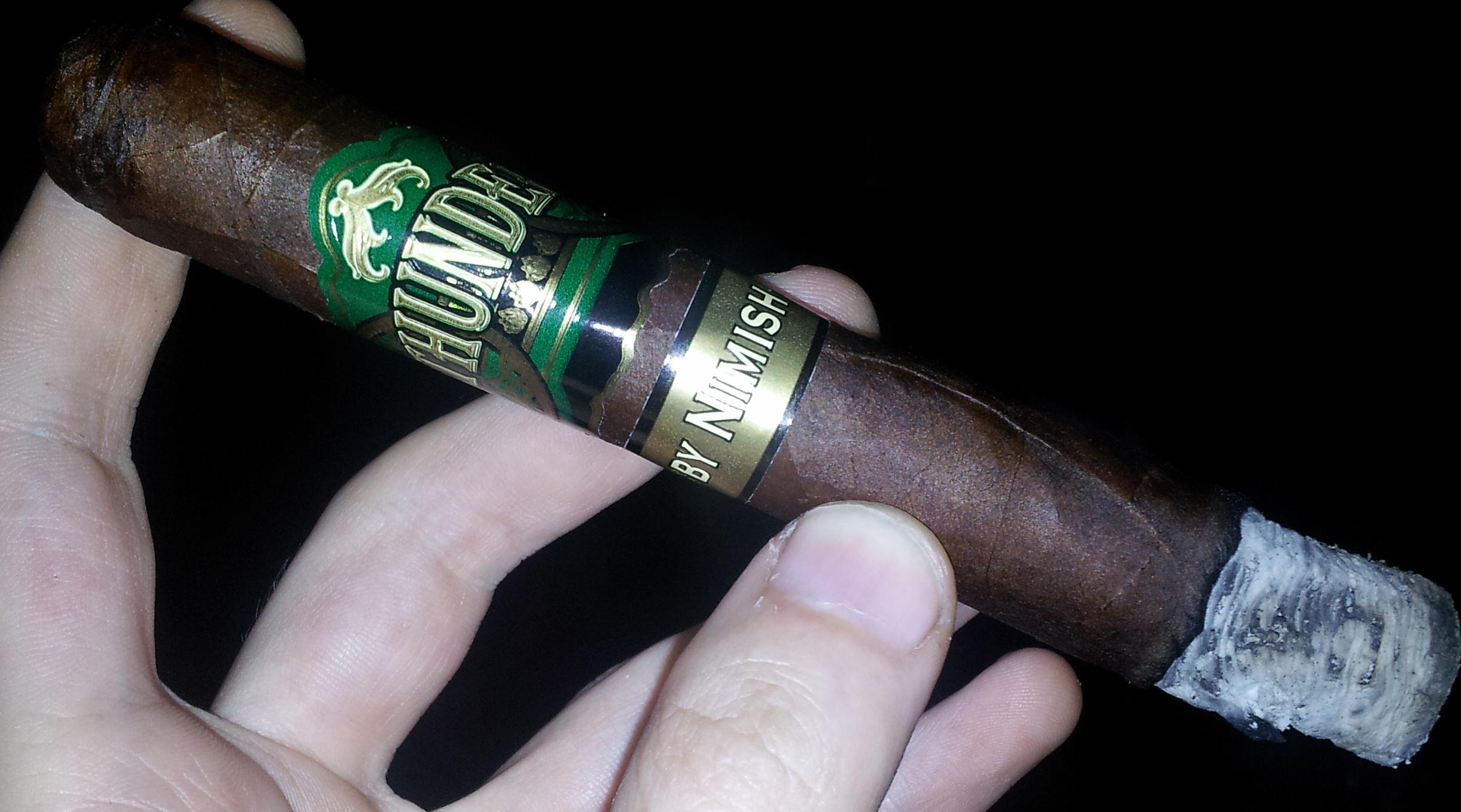 Flavor & Smoke Characteristics
Off of the foot of this cigar are notes of granola, manure, cedar, and coffee. The stick kicks off with a medium to full body smoke that features spice, pepper, coffee, and caramel. At about an inch in, the cigar develops a bit and the flavors become very "Patel." Notes of coffee, dark chocolate, a caramel texture, and something distinctively fruity. In fact, I identified the fruit later as cherry and… pears! I'm not the only reviewer to notice a fleeting fruity note.
By the second third, it's clear that this cigar will have some consistent burn problems, which other reviewers have also noted. Then again, the burn problem could be a partial result of the literal thunder that rolled in. Sitting outside in New Jersey for the weekend smoking, a big storm rolled in, flashes of lightning everywhere, and thunder too (pictured below).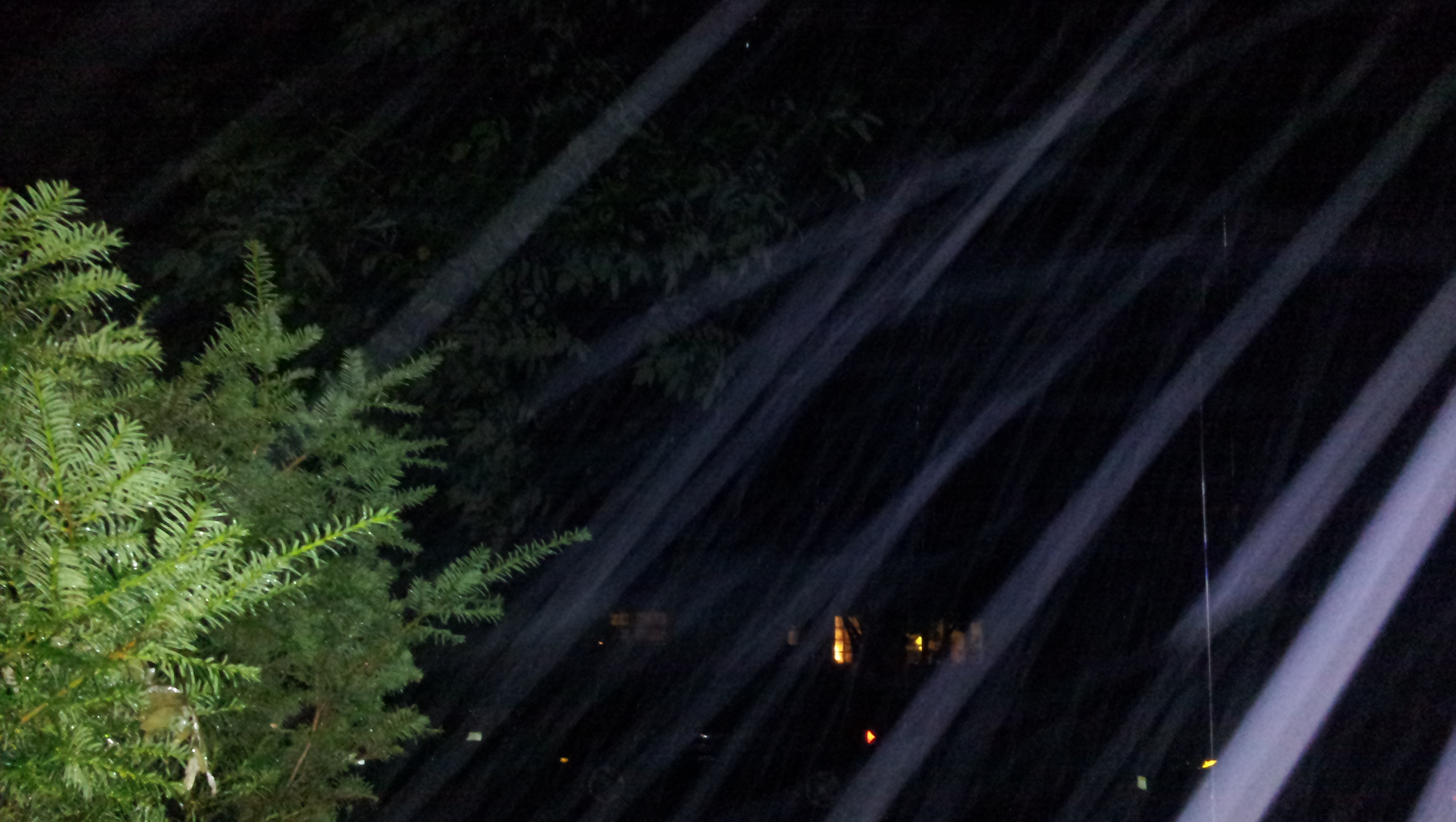 Notes in the second third of this cigar included dark chocolate & wood. The caramely texture completely dropped off, revealing a much more earthy texture. As the smoke progresses, the chocolate becomes more and more bitter, which pairs nicely with the woody notes.
The final third was, unfortunately, quite a bit hotter than the rest of the cigar, and the bitterness of the chocolate became a bit overpowering, as did the earthy texture.

Conclusion
This is a cigar to try, but be aware that you will likely have some burn issues. This is a full bodied smoke – definitely not for beginners. It certainly doesn't showcase my favorite flavor profile, but it was a unique and enjoyable smoke.
Final Grade: B