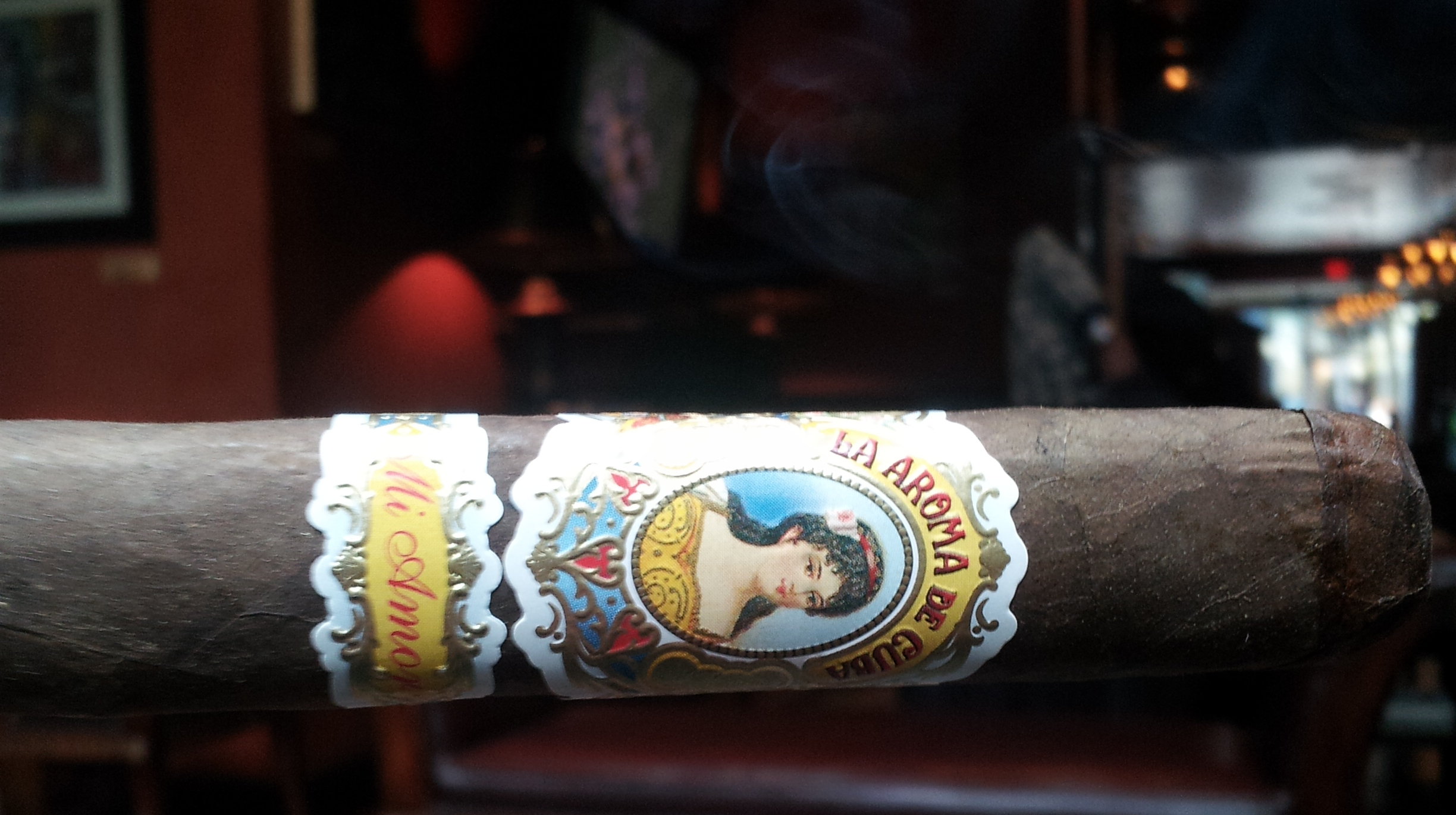 I dropped by the Cigar Inn recently and figured I'd give the La Aroma De Cuba Mi Amor another smoke. I was a big fan of it when it came out, and a big fan of it when the brand took #2 Cigar of the Year for 2011.
Blend Specifics
Size: Magnifico (6 x 52)
Wrapper: Mexican San Andreas
Binder: Nicaraguan
Filler: Nicaraguan
Construction & Appearance
This cigar features a dark rust- brown wrapper in a box pressed vitola. Construction is well done, though there were consistently some minor imperfections. After clipping the cigar, I can tell the draw is perfect – not too permissive or too tight. The prelight draw gives me a bit of earth and spice.
Flavor & Smoke Characteristics
This cigar is, in my opinion, fairly straightforward. Notes of toasted bread, cinnamon, wood, and cocoa hit the tongue and the nose in very enjoyable fashion. As one would guess, there was a good deal of spice in this stick, though in the second third and onward the spice dies down a bit to reveal the root flavors more clearly. Very few cigars can zero in on dark, rich notes, and remain balanced at the same time. For that reason, this is a stick to pay attention to.
Conclusion
This stick is a must-smoke. It isn't in my top ten, but it probably makes top twenty, and for good reason. You get a clear, enjoyable profile, good construction, and ultimately a very enjoyable smoking experience.
Final Grade: A-