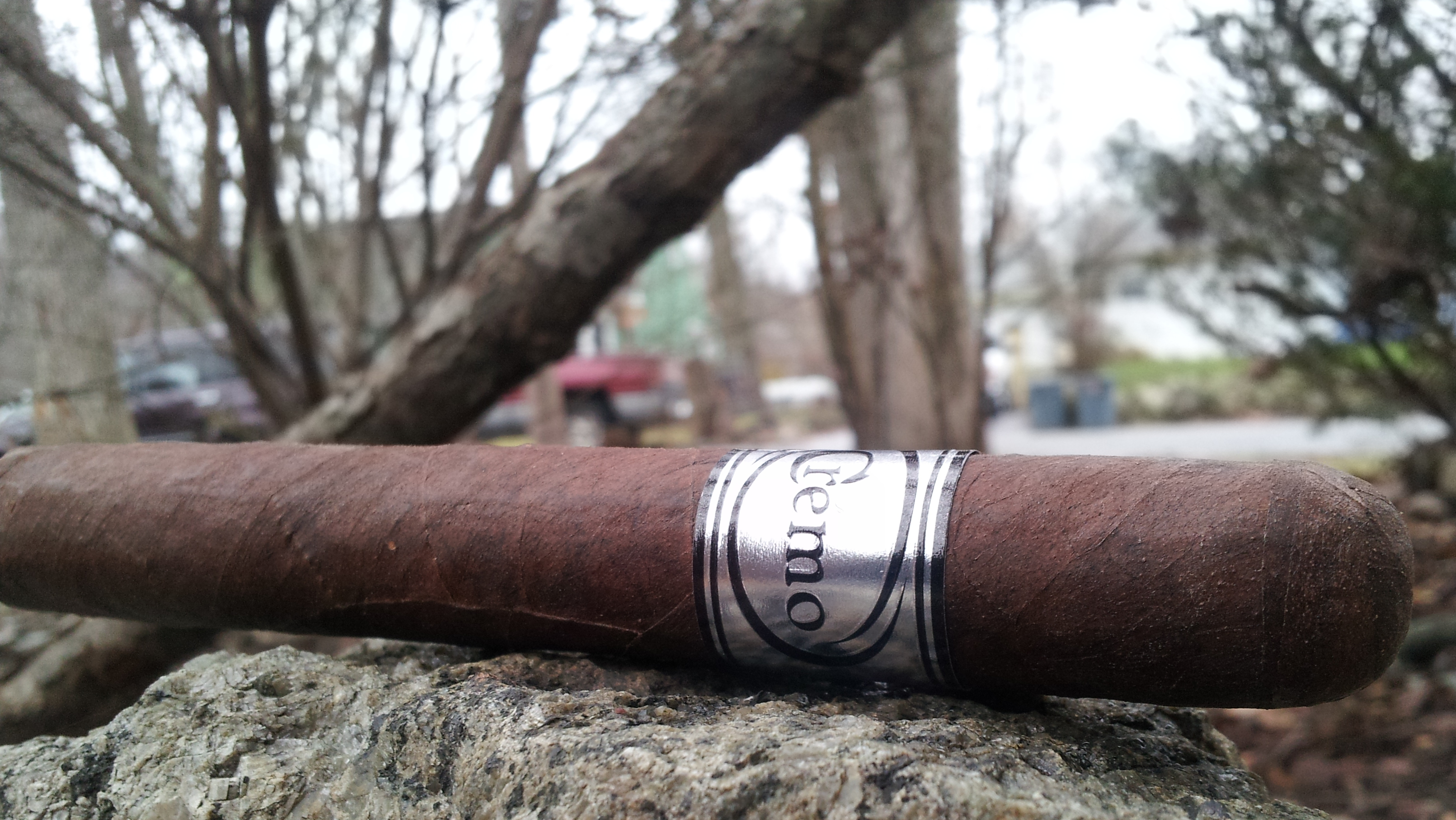 Cremo is, in my opinion, one of the more interesting brands on the market today, partially for its duel identity. Though the brand has been around for well over one hundred years, its current form is only a handful of years old. The Cremo Classic Maduro is the second blend out of Cremo, coming on the heels of the remarkably successful Cremo Classic (reviewed here). I was excited to smoke these pre-release cigars after enjoying the Classic, so now I'll get right to it.
Blend Specifics
Size: Intrepidus (6 x 52)
Wrapper: Mexican San Andreas
Binder: Nicaraguan
Filler: Nicaraguan
Appearance & Construction
The Cremo Classic Maduro really is a beautiful cigar. This is partially to do with the unique reflective band that displays "Cremo" in black lettering. I find that this presentation works really well with the dark brown color of the San Andreas wrapper. The stick is slightly springy to the touch, well packed, and has only a few barely-visible imperfections.
Flavor & Smoke Characteristics
Before lighting, the smell off of the foot of the cigar reveals chocolate notes, definite spices, and something like hay. On the light, this cigar kicks off with deep, rich notes of milk and dark chocolate, a hint of cherry, and medium spice on the retro hale.
About an inch in, the body increases, and a touch of leather is added to the mix. At the beginning of the second third, there is a significant addition of white pepper and bitter chocolate, a welcome complexity. The body continues to build.
In the final third, the strength picks up even more, while black pepper dies off, leaving a profile very similar to the Alec Bradley American market sungrown. It is here that the profile finds its resting point and after about an hour and a half of smoking, I put the cigar down.
Conclusion
Coming in at about $12 a stick, the Cremo Classic Maduro isn't a cheap stick, but it is well worth the ticket price. The Cremo Classic Maduro is rich, complex,  aromatic, and well balanced. It is a cigar that tells a story as it progresses, and I didn't want to put it down. Easily a must-buy cigar. I'm very impressed with how Cremo has released two incredibly different cigars, both of which measure up to a high standard of quality and enjoyability.
Final Grade: A