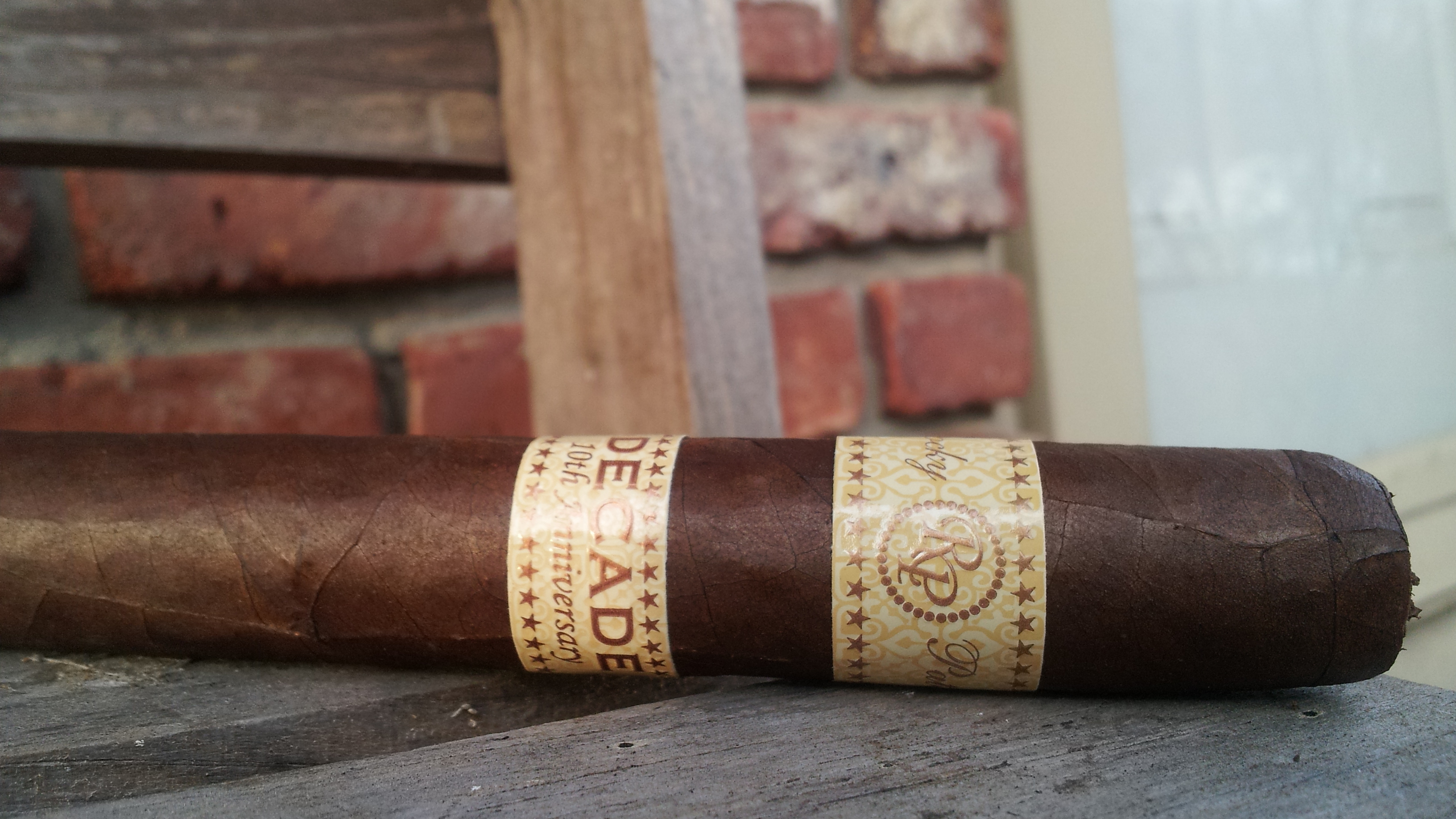 A few weeks ago, we interviewed Patrick Vivalo of Rocky Patel Cigars. Patrick is very involved with the sales and marketing of the company, and has really added to the online presence of the brand. He sent me a few sticks about a week after the interview went up, and included in his package was the Decade, one of Rocky Patel's signature cigars. This cigar came in tubo fashion, which as you can see from the photos below really adds a nice touch in the presentation of the cigar. Without further ado, the review:
Blend Specifics
Size: Toro (6.5 x 52)
Wrapper: Ecuadorian Sumatra
Binder: Honduran
Filler: Nicaraguan
Appearance & Construction
The Decade features a dark, richly toned brown wrapper. Some minimal veins are present, though I don't really notice them given the beautiful presentation of this cigar. With very solid construction, beautiful banding, and all just out of classic tubo packaging, the cigar begs to be smoked. Off the foot are scents of granola, wood, and coffee.
Flavor & Smoke Characteristics
This cigar kicks off with a very fine-textured white pepper paired with sweet granola and spice on the retrohale. The texture of the smoke is very unique, so fine that the smoke tickles the front of your tongue and coats the pallet.
About a quart of the way through this cigar, I am impressed even more by the construction (pictures above). Notes of leather emerge and the pepper begins to intensify. The second third introduces coffee and bitter cocoa notes, while woodiness becomes much more prominent.
The only detraction I can think of with this stick was that the smoke became particularly hot near the end, which is of course more frustrating when the smoke is from a cigar you are particularly enjoying.
Conclusion
You don't have to like Rocky Patel as a brand, but you have to hand it to him that this is a stand out blend that is worthy of acclaim.  It is a bit on the pricey side, so this isn't an everyday smoke. It is, however, a cigar that any medium-full bodied lover should smoke as soon as they can.
Final Grade: A