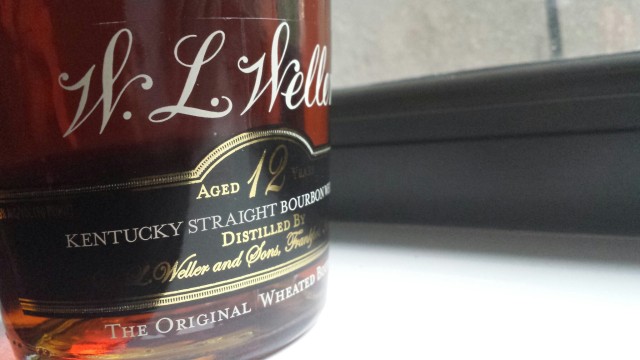 After a few weeks in the Scotch world, I'm returning to my roots on the bourbon trail to review this W.L. Weller 12 Year, another great offering from the Buffalo Trace Distillery. For the price (about $25), this is really a respectable bourbon that delivers on flavor and finish. Here are my thoughts.
Product Information
Spirit Type: Kentucky Straight Bourbon Whiskey (Wheated)
Producer: Buffalo Trace
Website: https://www.buffalotracedistillery.com/brands/wl-weller#2
Age: 12 Years
ABV: 45% ABV

Nose
On the nose is a thick, intense, sweet, corn and caramel smell. Additionally, I pick up a whiff of (surprise) wheat.
Taste
Wow, this is a sweet bourbon. It doesn't carry with it a ton of complexity, but it is very enjoyable.  Notes include sweet corn, vanilla, oak, and brown sugar.
Finish
As the flavors fade, a confectionary note emerges, offering a nice change of pace. The finish is long and sweet. As others have noted, this bourbon is very similar to Maker's Mark. It reminds me a lot of Maker's 46, which at about 75% higher price, doesn't quite justify the cost.
Conclusion
Other whiskey reviewers have lamented that for being aged 12 years, this bourbon just doesn't have the complexity to justify the $25 price tag. For a wheated bourbon, though, I think it's a great deal and absolutely something to carry standard on your shelf.  The W.L. Weller 12 Year will take it's place as a standard on my shelf next to the similarly value-priced Evan Williams 1783. Final Grade: B+/A- (buy)