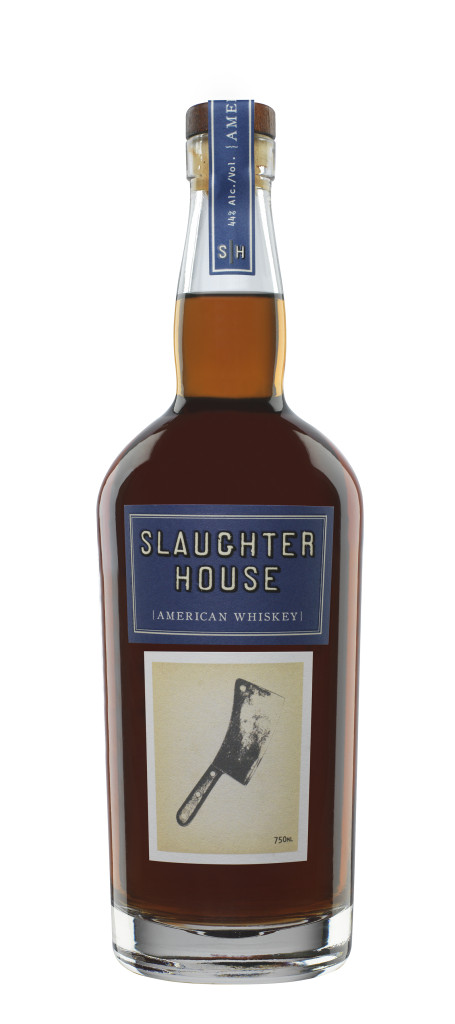 The other evening I picked up some Slaughter House American Whiskey for a choice tasting. For those that may not know Slaughter House is a creation from wine Rock Star Dave Phinney of Orion Swift Cellars fame. This is the man who created "The Prisoner" red blend in 2000 which catapulted his company into legendary status. He went on to form Orion Swift Cellars and sold "The Prisoner" to what is now known as The Prisoner Wine Company. For years Orin Swift has been making sourced wine blends that have garnered high scores and critical acclaim. His combination of high quality sourced grapes, meticulous vinification practices and creative labels have made him one of the more sought after and well respected California wine producers.
Recently Dave made his foray into Whiskey making in which Phinney continues his attention to quality and innovative label design with this recent release. Upon acquiring high level whiskey the spirit spends nine years in American oak and is then finished in Orion Swift Papillion wine barrels. Papillion is a high end Bordeaux blend created by Orion Swift. When bottled a touch of pure water from a natural spring in Phinney 's Alexander Valley property is added to enhance its aromatics. The combination of aging, finishing and filtration creates a harmonious whiskey. Here is my review:
Spirit details: Proof 88
Price: $40
Origin: USA
Description: The Slaughter House label dons a butchers meat cleaver with a white backdrop invoking a murderous intention with an old school slasher/movie feel. This seems appropriate for this whiskey as it cuts right through your senses.
Nose: Intense vanilla and baking spice that hits you immediately.
Palate: Honey, marmalade, and vanilla swath the forefront while spice and candied fruit coat the palate. A bit of heat touches the tongue with honey and vanilla rounding it out. An intensely focused spirit yielding just the right amount of spice and sweetness for an American Whiskey.
Finish: Vanilla, spice, butterscotch and toast produce a finish that lingers on.
Conclusion: This is everything you would expect from an American Whiskey. Dave Phinney manages to capture the spice, vanilla and toasty qualities from the American oak while giving the whiskey a weighty mouthfeel from its Bordeaux barrel finishing. While I didn't feel like I was being hacked with a cleaver, Slaughter House Whiskey oozes with flavors that are a cut above the rest. A solid effort from this wine producer and worth a bottle purchase.