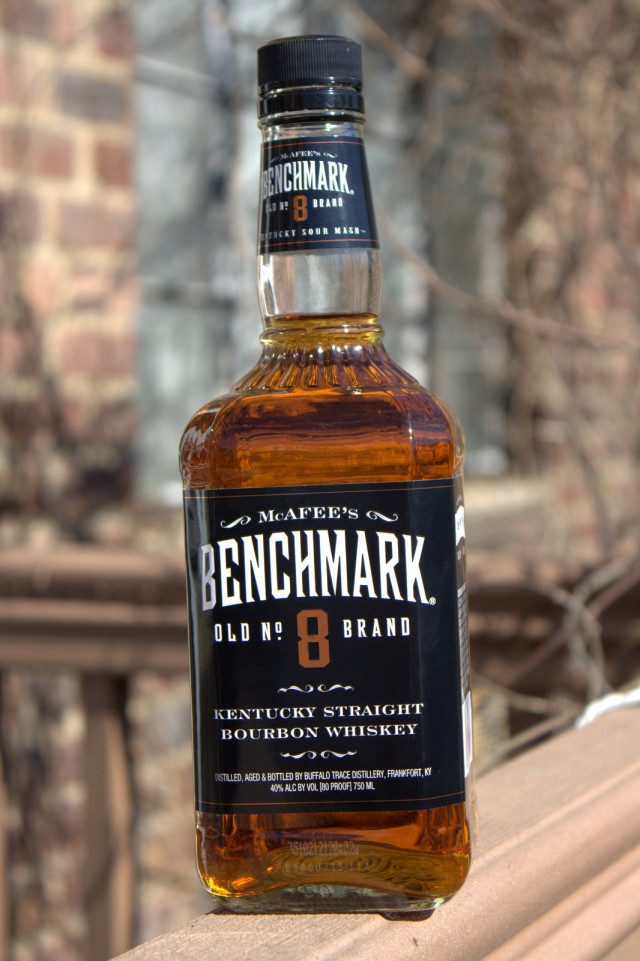 Like many whiskey enthusiasts, I am always in search for the perfect value bourbon.  My standby, for years now, has been Evan Williams 1783 — and it still is. But last week I dropped by Astor Wines on 4th st and happened upon McAfee's Old No. 8. For $9, it's about $11 below what I'm used to paying for 1783, so I figured I'd give it a try.
Specifics
Type: Bourbon Whiskey
Distillery: Buffalo Trace
ABV: 40% (80 proof)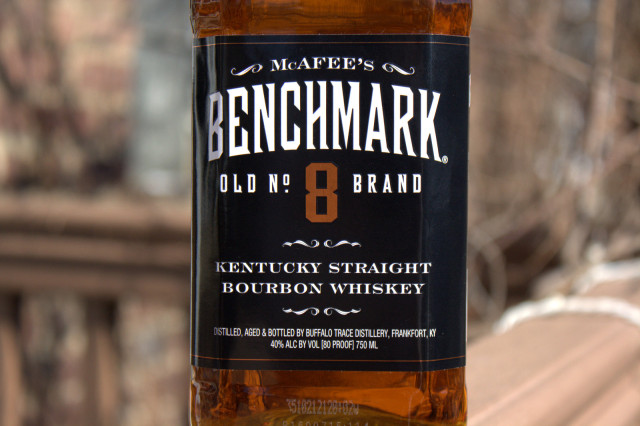 Nose
Can't say it's the most interesting nose: fairly typical bourbon notes of caramel, vanilla, and some ethanol.
Flavor
This is where this $9 whiskey is really special. Here's why: a decent medium bodied texture, remarkably low ethanol burn, and some decent, if mild flavors. Caramel, breadiness, some rye spiciness, and mild fruitiness. The most notable quality about this whiskey is what it lacks: harshness and unenjoyable flavors.
Palate
Fairly short finish here. Some vanilla and light spices. Not much to report.
Conclusion
This is easily one of the best $9 whiskies I've ever had. What I love about how this whiskey is put together is how it doesn't make the mistake that so many others make of getting ambitious and trying to introduce too many flavors without the maturation to back it up.  This is not the most interesting whiskey in the world. But for $9, this is a pretty great deal and deserves a shot and for me, a spot on my (admittedly bloated) liquor shelf.
Final Grade: B+