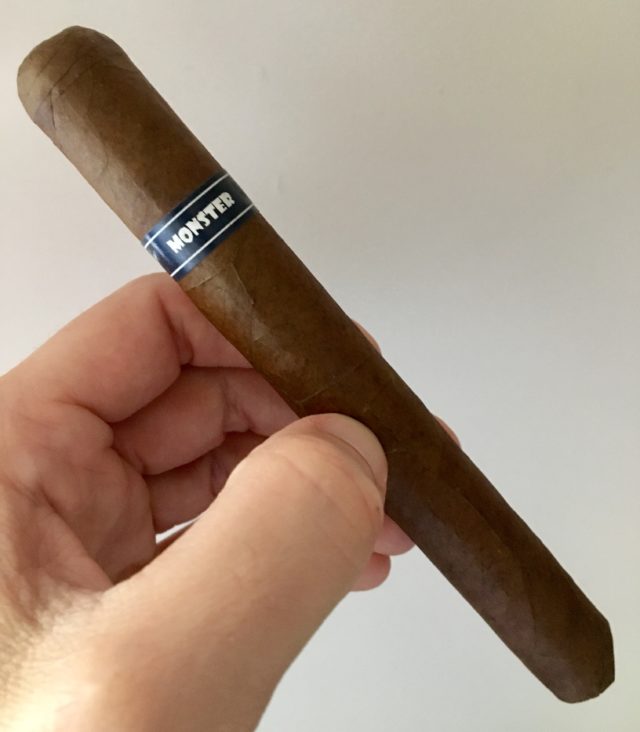 In the tenth installment of Pete Johnson's Monster Series which is a homage to horror films and now a seasonal Halloween treat we have "The Michael".  Pete has stated that "The Chuck" and "Tiff" from the Pudgy Monsters are considered a part of the series making this addition number twelve. Having smoked all of these since their inception and discussing it with Pete numerous times the purist in me is sticking with this cigar as number ten.  Named after the knife wielding mental institution escapee Micheal Myers of the Halloween films, this cigar sports a size that attempts to represent the weapon of choice used in the films to deliver the carnage that makes these movies classics. To me it looks simply like a long Toro or a Toro Extra. It must be difficult rolling or creating cigars to represent these characters and with The Michael I am not feeling "Monster" here. No matter, lets get to the Tatuaje Michael review shall we?
Blend Specifics
Vitola:  6 ½ x 52- Toro Extra
Wrapper: Ecuadorian Habano
Binder: Nicaraguan
Filler:  Nicaraguan
Appearance
Slight veins adorn this milk chocolate colored wrapper. The label is black with a slight blueish hue with the words "Tatuaje" scripted along with ""HALLOWEEN" and "MONSTER" in print. The cigar is well rolled with no discerning soft spots.
Flavor & Smoke Characteristics
The Micheal starts off with notes of wood, hay and muted spice. The spice picks up a bit giving the cigar a little more character however nothing substantial. The medium body seems to stay there without much variation.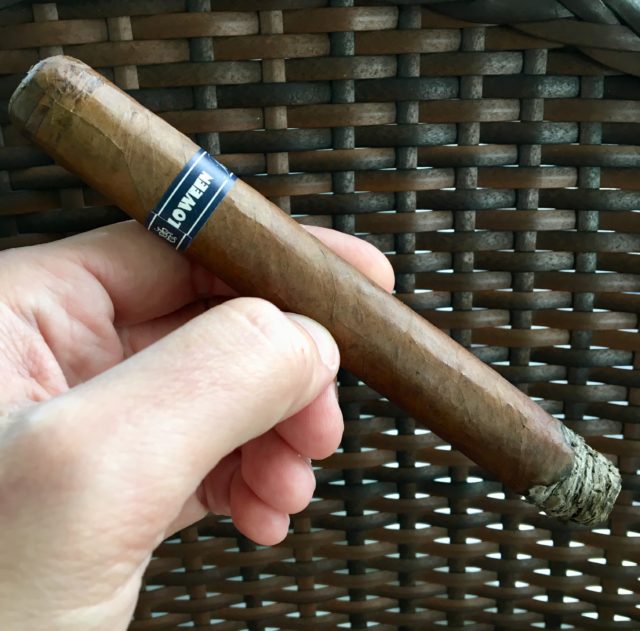 Midway the cigar offers some sweet cream with a bit of coconut. The spice returns with flinty notes on its finish. The cigar struggled to stay lit several times which affected its flavor. During this time I picked up a bit of earthiness which quickly dissipated. The body of this cigar has been medium at this point throughout.
The Final third yielded more hay, spice and earth. The ash held its own here and the cigar was well constructed. The flinty notes came and went and the finish fell short for me. The cigar never strayed from its medium bodied profile and the changes in its complexity were minimal.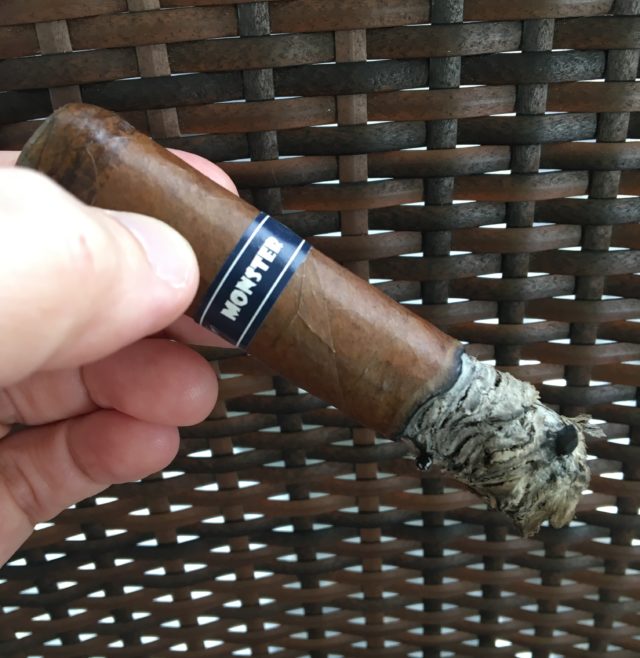 Conclusion
Having smoked the entire Monster Series from the beginning I give a lot of credit to Pete for creating a themed cigar that has made cigar smokers go crazy for dress boxes to collect and these cigars to acquire. Admittedly I was as excited as any of the lot who enjoyed Pete and Pepin creating magical cigars and when "The Frank" came out I bought two dress boxes straight away. Having said that I feel "The Michael" falls short in creativity and more importantly complexity in a cigar.  In my experience my top  three Monster Series cigars are "The Frank" when it was first released (I acquired another box not long ago and they do not age well, save your money), "The Mummy" possesses quite a unique flavor profile and I've found "The Jekyll" just gets better over time. On a side note if you ever get your hands on a "Boris" which is not a Monster Series cigar but was released along side "The Drac" grab them as they age phenomenally. With "The Michael" as with any horror franchise that usually goes beyond its shelf life it tends to become less interesting, dull or simply ridiculous.  Although I wouldn't say "The Michael" is a bad cigar it just wasn't as interesting or creative as I've seen from Pete. However as a diehard horror fan I've watched those sequels and I've bought this cigar regardless and if you are of that ilk you will probably do the same.