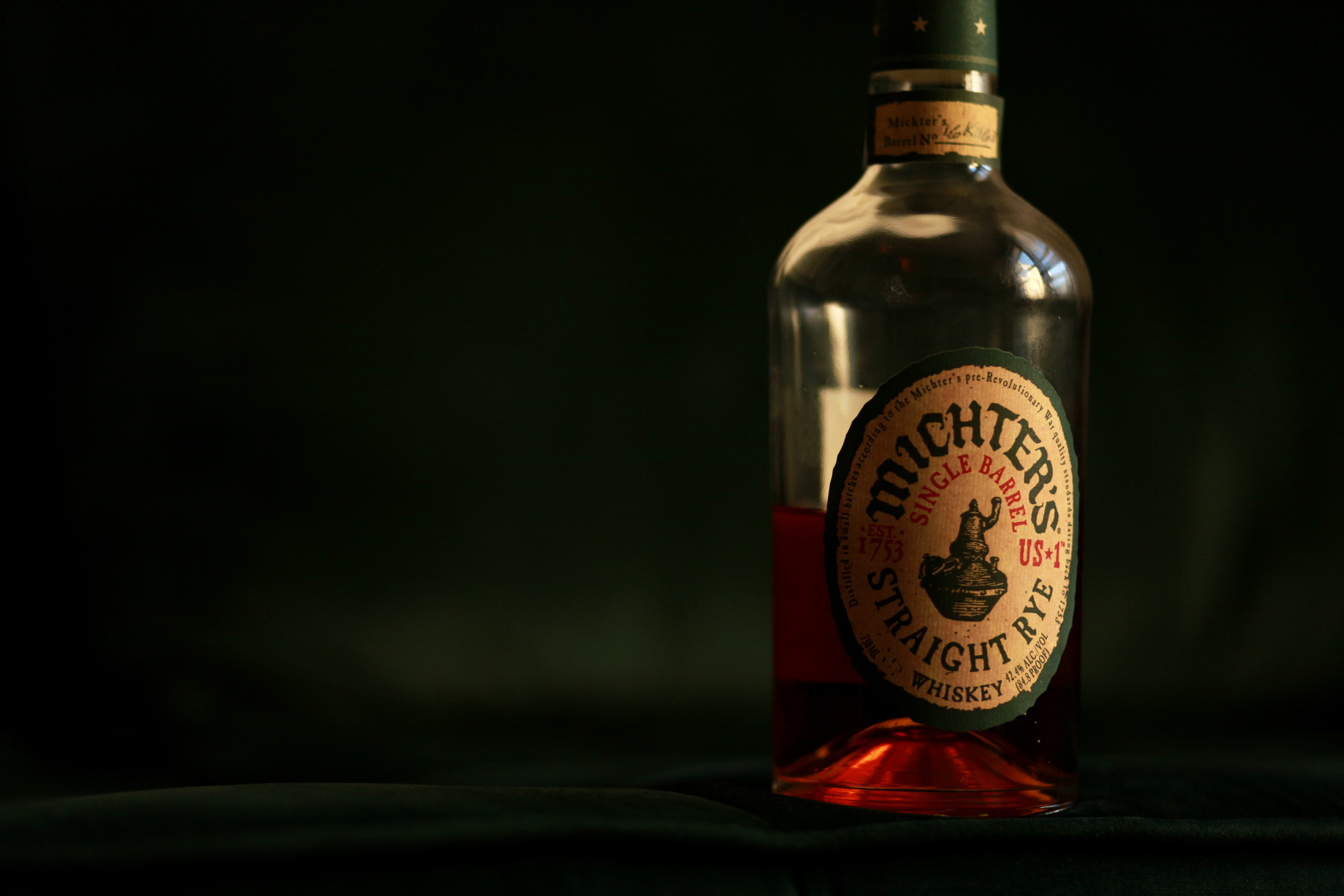 When I first started sipping whiskey, I was a big bourbon guy. The typical bourbon flavor profile is much more approachable than say, a scotch whisky, so bourbon was a great place to start. But over the years, I've found my palate has drifted towards a greater appreciation of rye whiskey (starting off with High West Double Rye). So it was only natural that at some point I'd review Michter's US*1 Straight Rye Whiskey.
Michter's dates back to 1753 in Pennsylvania. The many decades and century led to a natural build up of legend for this distillery, with the website stating:
According to Pennsylvania historical lore, commemorated by the Lebanon Valley Coin Club in 1978, this particular rye whiskey was so valued that when the Revolutionary War broke out, General George Washington visited the distillery and purchased whiskey to fortify his men as they hunkered down in their camp through the long, brutal winter at Valley Forge. Over 200 years later the Michter's Pennsylvania management would say Michter's was "the whiskey that warmed the American Revolution."
With that said, let's see if the Straight Rye by Michter's lives up to the reputation.
Product Specifics
Spirit type: Rye Whiskey
Distiller: Michter's Distillery
ABV: 42.4%
Aged in: new, charred Oak barrels

Appearance
It really goes without saying that the packaging Micther's comes in is particularly beautiful, especially compared to many of the poorly thought out labels in craft whiskey these days. I love the color scheme on this bottle and how the green plays off of the dark orange of the rye. In the glass, the liquid is a somber, coppery orange.
Nose
The nose is packed with citrus, spice, dry oak and caramel.  Very enjoyable, especially since the aromas are well balanced—not too much ethanol, and the rye spice is just right, not too much or too little.
Palate
The texture of the palate is warm and round, and brightens as the liquid sits on my tongue. Notes midway include citrus, sweet and spicy rye, all rounded off with a substantial oak.
Finish
Long and spicy, with a bit of orange zest.
Conclusion
Michter's Single Barrel Rye is a really nice dram. This whiskey threads the needle of having a lot of body while still having the brightness a rye should have. At $40, this rye is a great value, so I recommend trying a bottle, especially if you notice the price edging up.
Final Score: 88