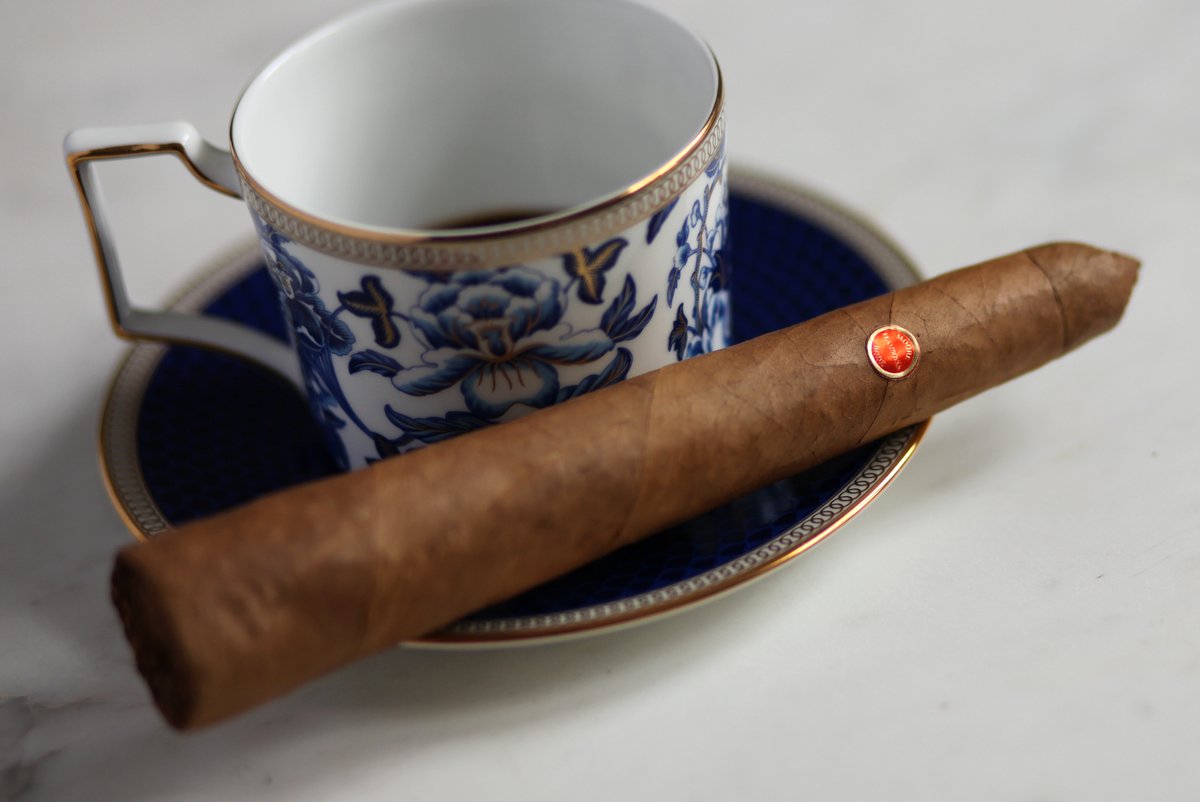 Up for review today is the Flamboyân Full Brass from Moore & Bode Cigars. Moore & Bode is a small cigar company based out of Florida that has been in operation since 1990. I've had an opportunity to smoke a number of cigars from this company and it's clear to me that they know their stuff. The Moore & Bode Adelante blend scored a huge 93 point rating, and the Candela scored a 91. Both are cigars I wholeheartedly recommend.
For the Flamboyân Full Brass, I'm tempering my expectations a bit. It is a monster of a cigar and way outside my typical size, measuring in at 7 1/4″ x 82 ring gauge. My ideal cigar doesn't have a ring gauge much beyond 54, so I'm curious to see how this cigar performs in terms of flavor and construction.
Product Specifics
Cigar reviewed: Moore & Bode Flamboyân Full Brass
Wrapper: U.S. Connecticut Shade
Binder: Asia
Filler: Europe / India / China
Size: Pyramid (7 1/4 x 82)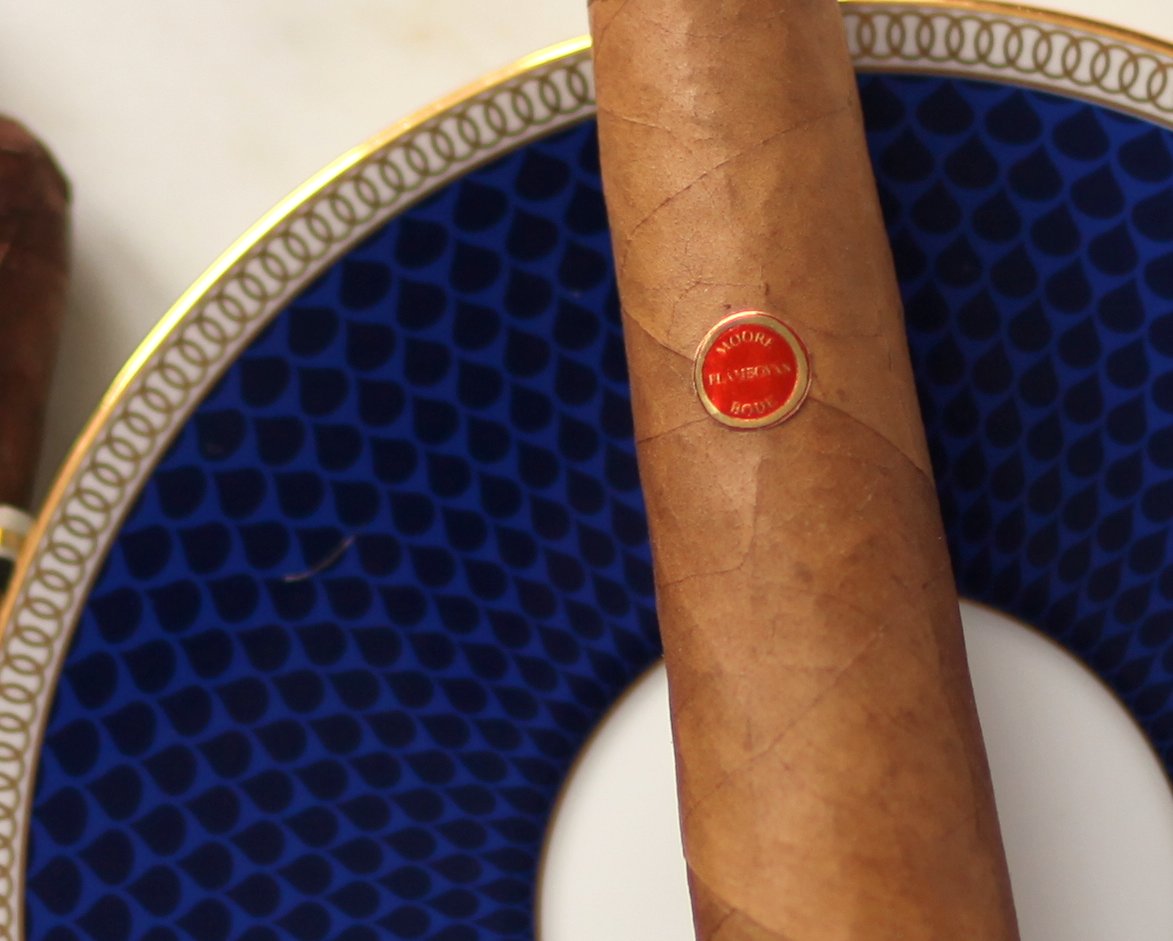 Appearance & Construction
The Moore & Bode Flamboyân is, well… really big. Its shape gives it an almost feminine quality (strikingly similar to an A-line dress silhouette). There's no band on the cigar save a tiny circular sticker glued to the outter wrapper which states "Moore" on the top, "Bode" on the bottom, and Flamboyân in the middle. The Connecticut Shade wrapper is light brown, with minimal veins and barely noticeable seams.
The smell off the foot is very aromatic, with strong notes of fresh cut grass, wood, and some baking spices. After using a straight cut, I test the draw which is a bit more restrictive than I'd typically like. We'll see if and how that affects smoke production. The cold draw is understated with some earth and wood.
Flavor & Smoke Characteristic
Friendly tip: light this cigar with a torch. I used probably 10 – 12 regular sized matches to get the foot toasted and fully lit. Once it's fully lit, it produces a moderate amount of mild-bodied smoke. Flavors include sweet grass, salted peanuts, and understated floral notes. Pleasant, but not exactly enchanting.
At an inch and a half in, the burn is mostly straight. Flavor wise, it's lost a bit of its edge, with some generic breadiness, semi-sweet cream, and wood. This turns around a bit in the second third after I decide to cut a touch more off of the cap to free up the draw and improve smoke production. It does the trick, increasing the smoke output and producing mild-medium bodied smoke that's got flavors of almonds, salt, dry grass, and light white pepper.
At this point, I'm enjoying the cigar more as the ring gauge declines, but I'd prefer to be in the moment each step of the way and not waiting for the ring gauge to narrow even more.
As the cigar burns past the halfway mark, the flavor and balance of the cigar shifts considerably. Body and strength are now just below medium, and the profile is dominated by dry wood, peanuts, salt, and finely ground black pepper.
In the final third, the cigar hits its stride. The ring gauge is at this point probably in the territory of something like 60 (compared to 82!), and as a result the flavor has concentrated and clarified. Smoke production has also climbed considerably as well, which makes the cigar require less work to smoke. As far as flavors go, it's a nice balance between grass, dry wood, floral/herbal notes, and a slightly sweet peanut.
Conclusion
The Moore & Bode Flamboyân Full Brass is an ambitious project. Judging by the aromas off of the foot, I was expecting a lot more flavor than the first two thirds of the cigar provided. While a step in the right direction, the final third doesn't justify the smoking experience as a whole.
I'd be curious to try a similar blend in a drastically reduced format. Besides that, this isn't a cigar I'll be returning to.
Final Score: 82