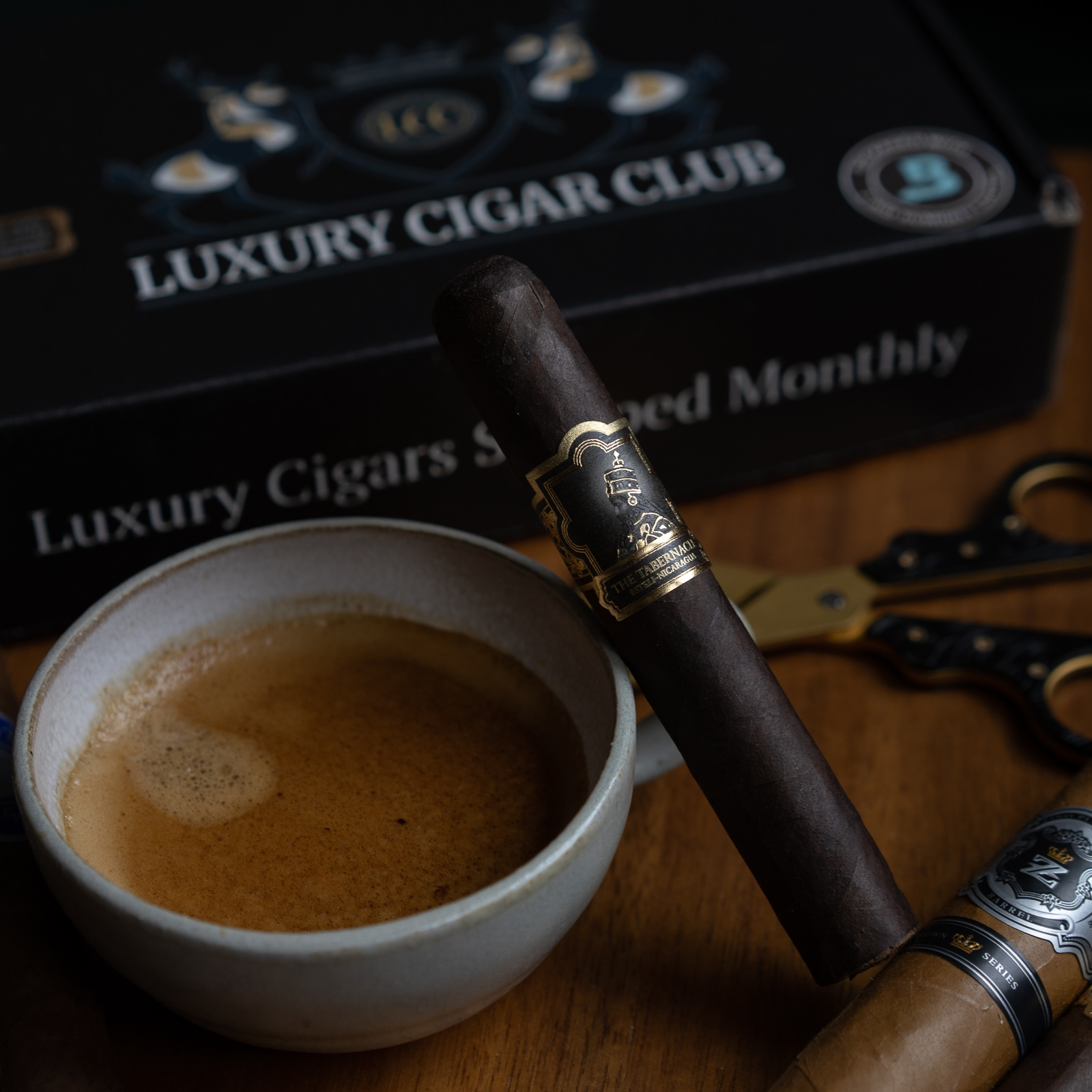 Up for review today is the Tabernacle robusto from Foundation Cigar Company. It's a cigar that quickly earned praise from consumers and bloggers alike, and for good reason as you'll read below.
Blend Specifics
Cigar Reviewed: The Tabernacle Robusto
Wrapper: Connecticut Broadleaf
Binder: Mexican San Andrés
Filler: Honduras & Nicaragua
Appearance & Construction
The Tabernacle Robusto is undoubtedly a beautiful cigar. The gold and black band is adorned with beautiful artwork. The Foundation website describes the ornate band, saying "The artwork features an image of none other than Hailie Selassie, 225th King of Abyssinia, whose lineage traces directly to King Solomon and the Queen of Sheba. The reference to "Tabernacle" is as a container for the Ark of the Covenant."
The outer Connecticut Broadleaf wrapper is a deep, dark brown, with one major vein running nearly the entire length of the cigar. The cigar has a nice weight in the hand, and is packed consistently its entire length.
Off of the foot are aromas of barnyard, coffee, leather and a bit of tingly spice.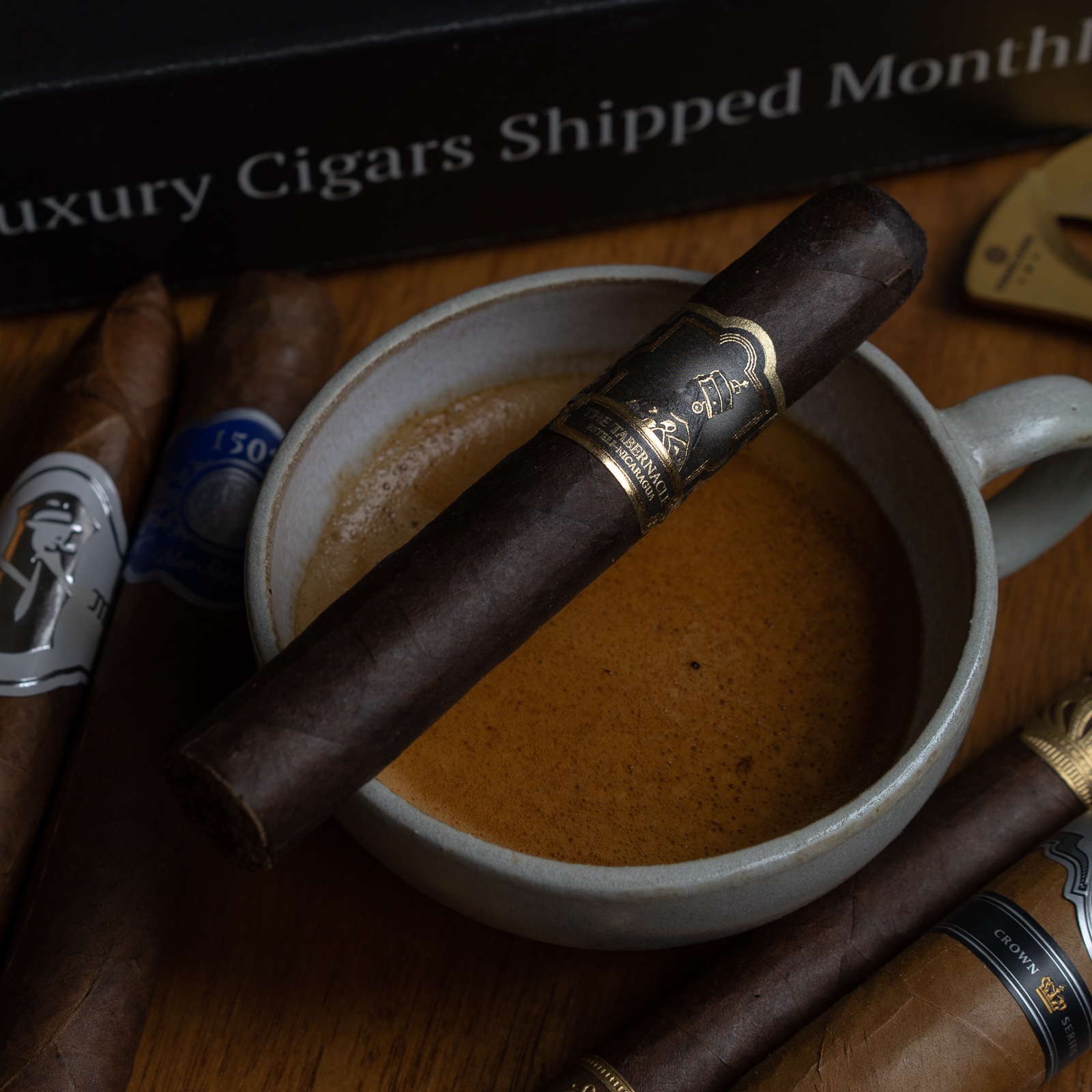 Flavor & Smoke Characteristics
The Tabernacle Robusto kicks off with loads of rich smoke that has a definitively dark, but remarkably light, flavor profile. Flavor notes include roasted nuts, concentrated bitter espresso, milk, and some dark fruit notes in the aroma. The retrohale is smooth and clean, adding some finely ground black pepper. The texture of the smoke alternates between silky smooth and just a touch textured. Construction is spot on. The draw is a perfect 7/10 in terms of restrictiveness, and the cigar produces ample amounts of cool smoke.
By about an inch in to the Tabernacle Robusto, that black pepper on the retrohale is starting to creep onto the palate along with some nice toasty baking spices.
In the second third, the smoke is still just below medium in terms of body and strength. The core of the flavor profile is woody, with some nice complementary flavors of salted milk chocolate, cream, and some toasted bread. Spice is minimal. I'm very impressed with the construction. The smoke production is excellent, the temperature of the smoke is cool, and the burn is consistently straight.
The final third of the Tabernacle progresses exactly as I hoped it would. The body and strength build consistently, landing up past medium. At the same time, a spice develops on the tip of the tongue along with a predominantly sweet profile of milk chocolate, charred oak, and toasted bread. The heat of the smoke finally starts to increase in about the final inch and a half, adding a bit of harshness with it.
Conclusion
There's a reason the Tabernacle is widely recognized as an excellent cigar. Excellent construction, cool smoke, and great smoke production lay the foundation (no pun intended) for a great combination of creamy chocolate, espresso, charred wood, and spice. It's an easy cigar to recommend and it earns an excellent score.
Final Rating: 92