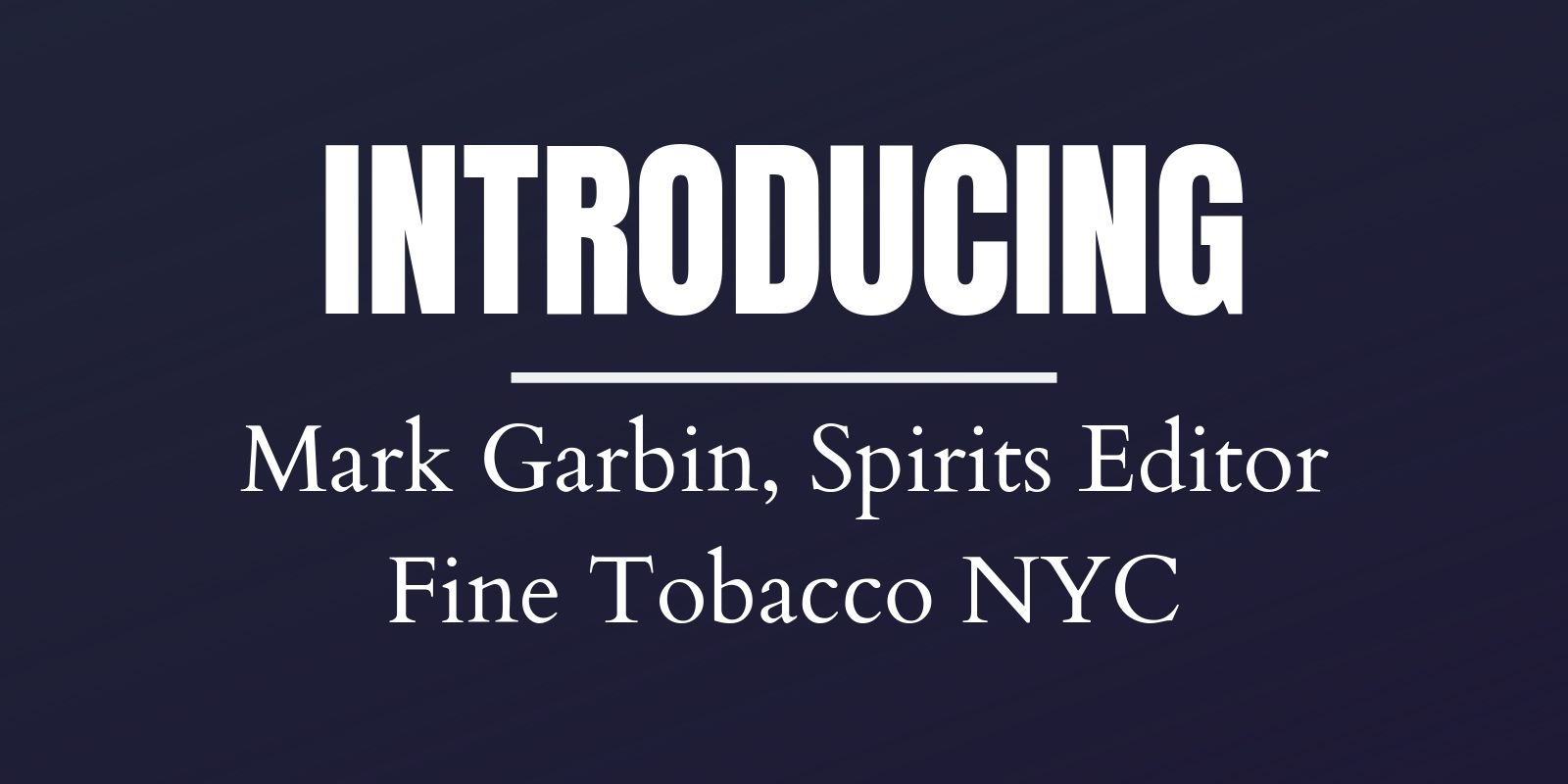 Over the last few months, you may have seen many new whisky reviews written by Mark Garbin, a recent guest author to Fine Tobacco NYC (ex: (here, here, here, and here). He breaks the mold of the typical 100-point review, injecting in some much needed personality and charm.
Mark's reviews aren't just about reporting smells and flavors. He takes the time and thought to help people understand the experience of whisky; embracing the fact that every one of us approaches life in ways that are quite personal. His philosophy as he puts it: "If beauty is in the eye of the beholder, enjoyment is in the taste of the sipper!" I very much enjoy reading his posts and appreciate the unique spin he brings to this website. Although focused on cigar smokers, our site is also visited by tens of thousands of spirits lovers from all parts of the globe each year.
We all know that the link between a great smoke and fine drink enhances both. So I'm excited to announce that Mark has agreed to grace us with his measured thoughts on alcohol the world over, taking the role of Spirits Editor for finetobacconyc.com.
In the "spirit" (Ha!)  of meeting our newest team member, I asked Mark to share his story and his take on all things distilled. Read on to find out what he said.
FTNYC: Let's get started with the basics. Who are you? Where are you from? And how did you come to be involved with reviewing on Fine Tobacco NYC? 
MG: By day I'm a institutional risk and portfolio specialist who sits on Fund boards helping to guide the portfolio performance of investment advisers. In my 35+ years in the business, I've been around the world numerous times and had the privilege and pleasure of enjoying thousands of whiskies and places to drink. Last year, I decided to become a certified whisky sommelier and received my certification from the Wine & Spirits Education Trust.
Recently, I met Fine Tobacco NYC's fearless leader, Matthias Clock, over coffee. His approach to cigars and events is unique and dovetails well with my own beliefs. It was a natural for me to contribute to the fun and enjoyment.
FTNYC: Putting together a review of any product takes time and effort. What got you in to writing about whisky and why do you keep it up?
MG: I noticed more people trying new whiskies but they struggle to find clarity in their own preferences. I also saw how they start with but want to get beyond mass production bottles. I got into writing because I want people to drink better quality but also have an appreciation for how time, place, food and emotion play into life's wonderful nuances. I didn't see that (and still don't) in the current review genre. I love helping individuals view tasting as an experience to be savored.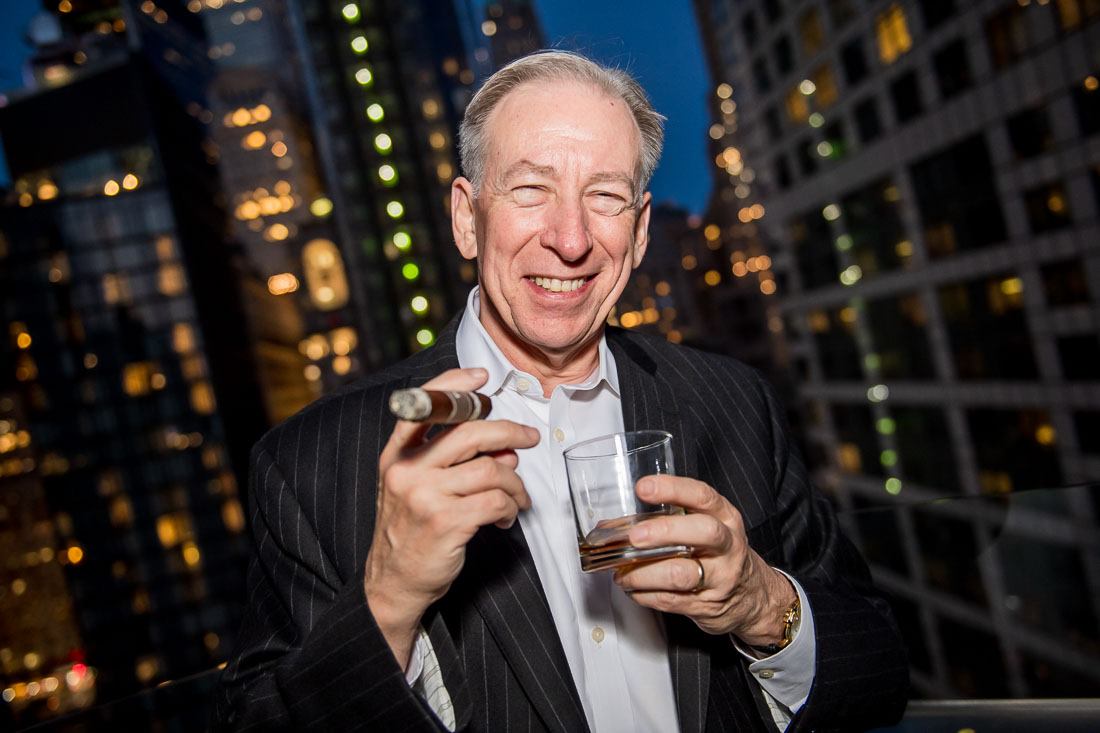 FTNYC: Besides being an accomplished  writer, you mentioned that you put together whisky events in New York City for businesses. What do those events usually look like?
MG: They range from 20 – 250 people. Some companies love the idea of a vertical range of a single whisky label. For example, at a recent event, we tasted all of the stunning Dalmore brand expressions. Another firm wanted to sample different bourbons with multiple mashbills as well as create bespoke cocktails. These get-togethers are often for law firms, financial companies and for tech industry client thank-you events. My objective is to create a memorable experience.
FTNYC: What do you think of numerical ratings and letter grades?
MG: This is an emotional subject for me. First, there are many fine whisky reviewers who provide a great intro to quality. One of the best is Kara Newman at Winemag.com. She packs a lot of helpful info into a brief description. Ari, The Whisky Guy also does fantastic 60-second video reviews. Distiller.com and the Ultimate Spirits Challenge are also helpful.
That said, these grades are better taken as initial guidelines. One person's 95 is another's 75 and vice versa. But more important, a whisky that you might like at 6pm for a pre-dinner drink is different than one you would enjoy with certain main courses, desserts or after a meal. Your mood and flavor desires at the time also matter. For example, you might want a high rye bourbon or peated malt when you're eating a steak. Or if it's before a meal, your frame of mind could take you to a delicate Japanese whisky or wheated bourbon. Are you with your partner or with a group of friends engaged in a friendly taste-a-thon?
Bottom line, use ratings as starting points. More critical is what do you feel like drinking, when do you want it, with what are you pairing and with whom.  
FTNYC: In your reviews, you break down whiskies by the type of person they would appeal to. Can you tell us a bit about those categories?
MG: Sure. Like Cigars, whisky has many facets. You can enjoy a whisky for its balance but then crave a real powerhouse. Sometimes a softer touch is needed or you want a dram where you can sit back and contemplate life. Flavor profiles are highly subjective. So don't choose one. Embrace them all!
Next, where are you on your whisky journey? The Apprentice is starting down the road to a sophisticated palate. The Enthusiast is engaging in education as much as they can and the Adventurer climbs mountains just because they exist. Finally the Hedonist seeks spiritual (pun intended) rapture every time they raise their glass. Please note: It's so much fun to indulge in multiple personalities when you enjoy what's in the glass. A person can be an Apprentice and Hedonist simultaneously! Any permutation is welcome!
Finally, when and with what food, if any, are you drinking? There are some brands I would never, ever have with food. There are some where I would ONLY have them with a meal. You can love a whisky at many times or at a single time and place. Finding what works for you is the great joy! I hope to earn your trust as a guide on your voyage and bring a smile to your face.  
FTNYC: What are your favorite bars?
FTNYC: What's your favorite cocktail and where?
MG: A dry martini at the Dukes' Bar, London.
It's one of those things magazines write about for a person to do before they die. It will spoil you forever. The glasses and gins/vodkas are kept at -10º F as you select from a myriad of hard to get gins and designer vodkas. Then quintessential butler service brings a small portable station to you where long-serving bartenders pour the syrupy spirit into your now frosted glass. Then a precise peeling separates a Sorrento lemon skin from its host as droplets of the most fragrant oils caress the surface of your drink. A bowl of olives and nuts are placed on your table as you invoke your hedonist persona to savor each glistening sip.
FYI, the Dukes' compelled me to: 1) Keep my gins & vodkas at sub-zero temps, 2) Buy organic lemons if I can't get Sorrentos and 3) Buy a small freezer that now holds my precious secret stash of Beefeater Crown Jewel Gin and other hard to get whiskies.
Btw, they also stock a magnificent collection of Single Malts, Cognacs and Armagnacs. It might look like the classic "man's bar", but women are equally welcomed and pampered. Why are you reading this? GO THERE NOW!!!
FTNYC: You've sampled a lot of whisky in your time. What are your top three to five choices?
MG: OMG, the list is long and distinguished. It's so hard to narrow everything down to so few. But, let's look at two categories: 1) Great value whiskies less than $100/bottle and available at great prices. 2) TKO spirits i.e. The best devil-may-care availability or price point.
| | | |
| --- | --- | --- |
| Whisky | Great Value | TKO |
| Single Malt | Cragganmore 12 | (Tie) Ardbeg Uigeadail and Balvenie 21, Dalmore Cigar Malt |
| Blended Scotch | Johnnie Walker Green | Hibiki Japanese Harmony |
| Low Rye Bourbon | (Tie) Stagg, Jr. & Elmer T. Lee | Clyde May's 10 Year Cask Strength |
| High Rye Bourbon | Four Roses Single Barrel | Remus Repeal Reserve |
| Rye | Hudson Maple Cask | Hillrock Sauternes Cask |
| Gin (London Dry) | Greenhook Ginsmiths | Beefeater Crown Jewel (Have to go to London) |
| Tequila | Herradura Anejo | Patron Cask Collection Sherry Anejo |
FTNYC: You have an ebook with an extensive selection of bar reviews. Can you tell our readers what it is, and where they can get a copy? 
MG: Thanks. It's called Whisky and Romance Manhattan. It's about the most romantic whisky bars in the city. For those interested in Spy Thrillers, my novel, No Fingerprints, is perfect for pairing with a great stick and a dram.