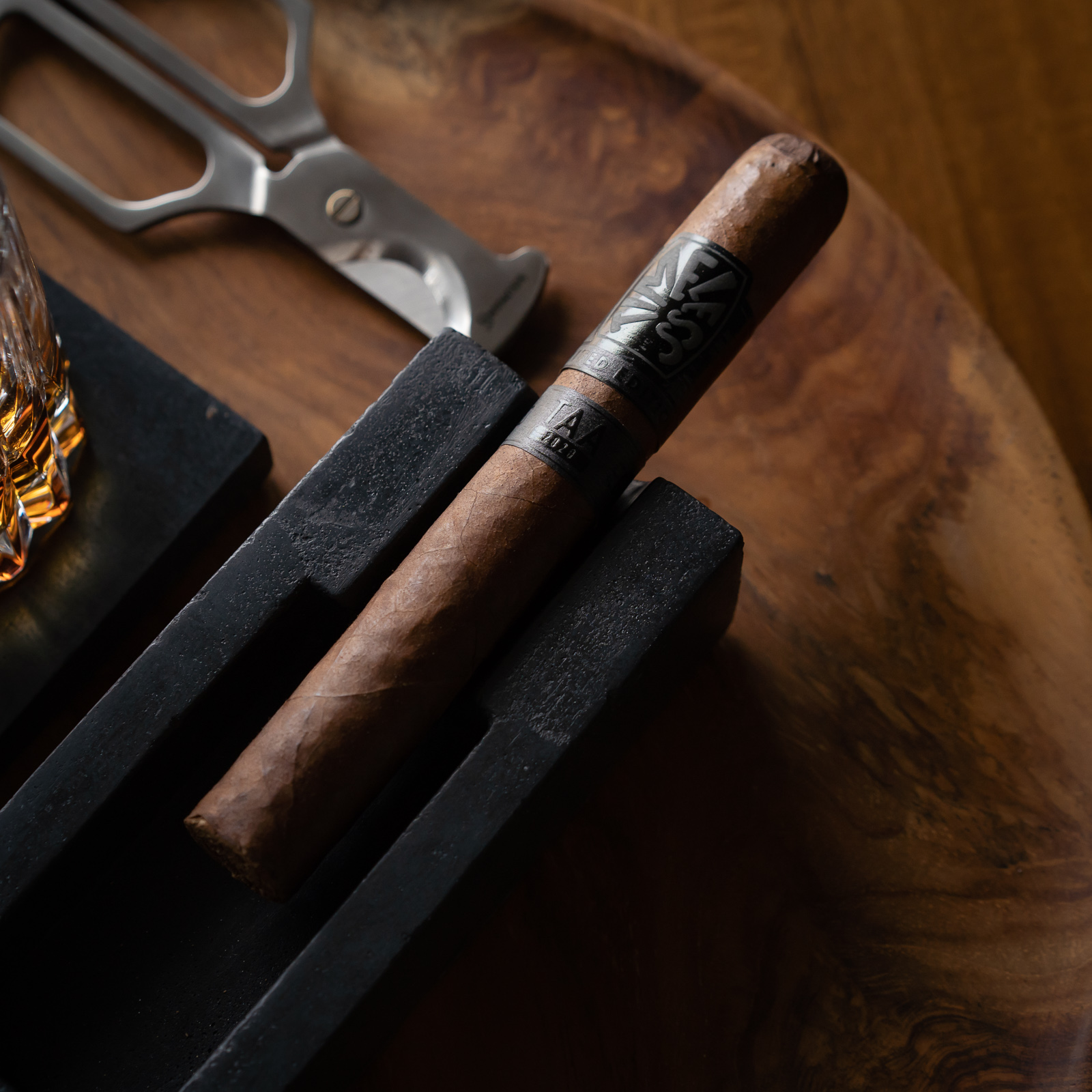 As of 2020, Nat Sherman is no more after more than 90 years in business. It's a shame for many reasons, not least of which is that the company was completely reimagined in the past several years, first with new blends and then with top spots in major cigar magazines. I've enjoyed several of the newer lines and always look forward to the Tobacconists Association of America (TAA) special release cigars. These cigars are created specifically for Tobacconists who are members of the TAA and are sold in those participating shops. Smoking this blind was a pleasant surprise as it was certainly a cigar I would have sought out on my own.
Blend Specifics
Cigar Reviewed: Nat Sherman Timeless TAA 2020
Wrapper: Nicaraguan
Binder: Nicaraguan
Filler: Nicaraguan
Size: 6" x 50 (Toro)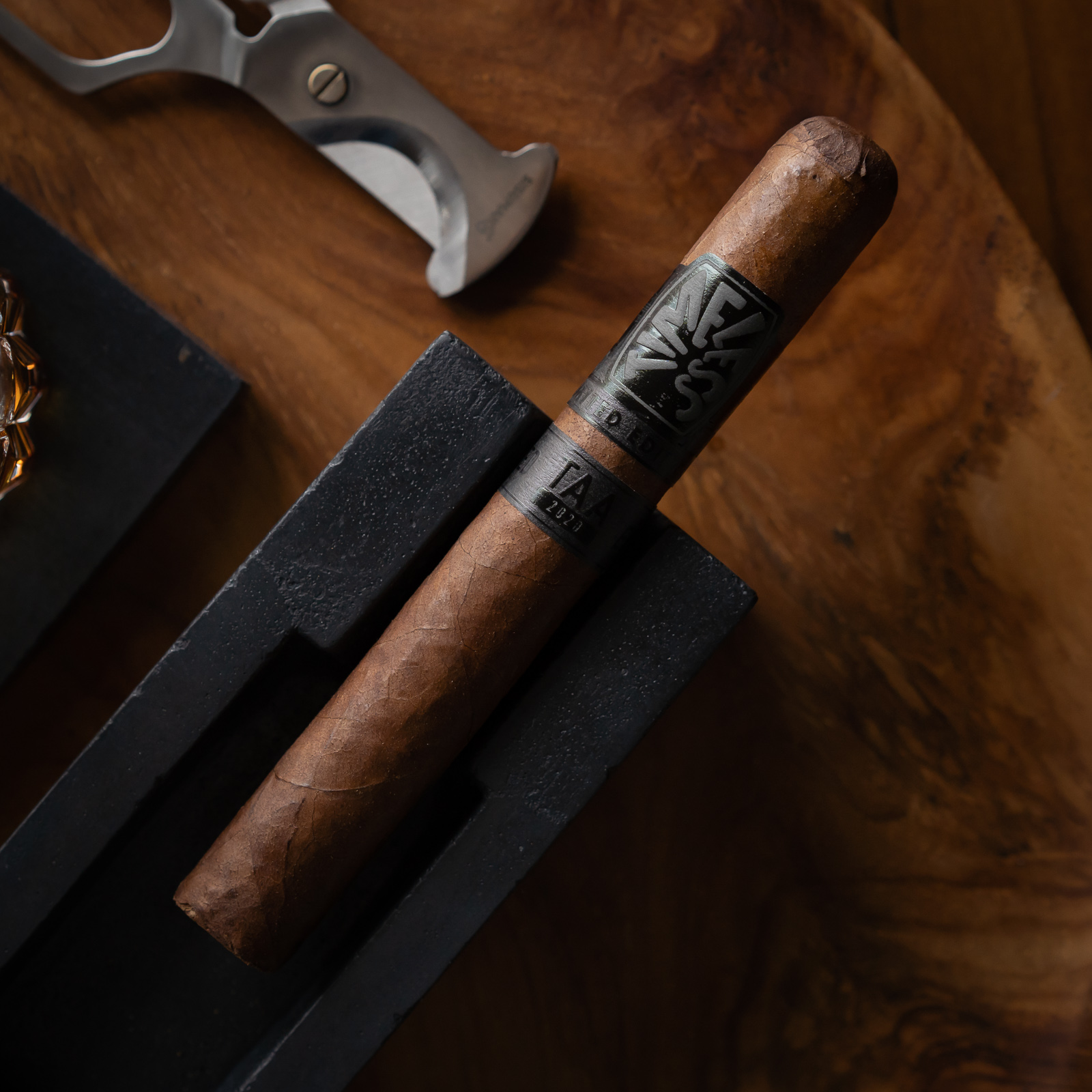 Appearance & Construction
The cigar wears a silky dark wrapper with a sleek small vein on one side.  As I give a feel to assess this smokes construction I can see it is solidly packed with tobacco.  The foot has an inviting aroma of currant, plum and earth.  So far based on the look and feel, I am more than ready to light up.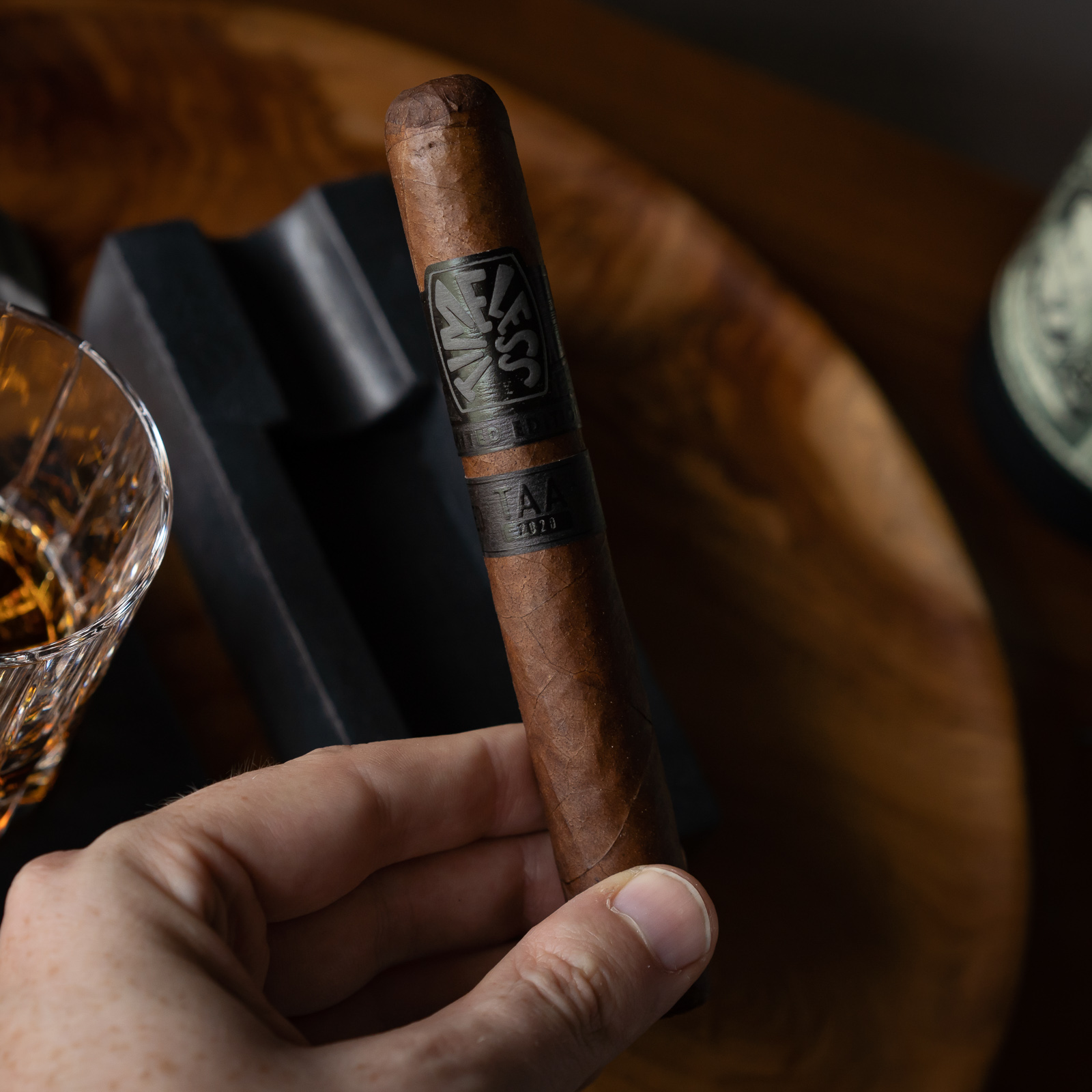 Flavor & Smoke Characteristics
With my Palio' cutter I make a straight slice and take a cold draw.  The cigar seems airy, and I pick up earth, cedar and black pepper on the lips. I take a long match courtesy of Club Macanudo and strike a flame. Gently toasting the cigar I take a puff and graham cracker and vanilla are on the forefront.  Another draw brings  cedar, fruits and some floral notes. With a quick retrohale, I get a blast of black pepper that hits my sinus in a big way.  The transitions at this point are moving rather quickly and the cigar is in the medium to full range.
By midway into this smoke, the burn line is a bit wavy with an intense white ash. I'm now getting milk chocolate with a creaminess that lingers on my palate. The retrohale I take is bringing cashews, coffee and hay as I blow it out. Thus far the flavors have been very specific which makes smoking this cigar effortless. Another puff and cocoa powder, espresso with more nuttiness comes through along with a short bitter finish. The smoke seems to be billowing from the cigar and I take puff outward to try and quell it. It seems to be settling down and I'm getting the return of graham cracker with hay that coats around my mouth.  The cigar is in the more fuller body of style at this point.
I'm enjoying this smoke, and now in the last third earth and cocoa are intermixing quite nicely. Giving it a retrohale, there's espresso and some spice resonating. As I blow out cashews are lingering on my palate. The burn line is looking straight and taking another puff produces leather, nuts and cocoa reside on the finish. This is a fast smoking stick which is making it a tad bitter and with that I'm getting bakers chocolate with espresso bean.  While I take a final puff to finish this cigar there's some vanilla bean and more nuts at its end. Quite satisfying.
Conclusion
The Nat Sherman Timeless TAA 2020 delivered a lot of easily identifiable flavors which made it a smooth smoking experience. The graham cracker was evident from the first puff as chocolate, cedar, cashews and espresso carried through the cigar. The full body came on quick with the last third settling into a more relaxed medium to full range.  Finding out this was what will now be the last Nat Sherman Timeless TAA cigar, my feelings are mixed. It was sad to see the company dissolved and at the same time they've sent the brand off well with a smoke they can be proud of.  I think these will age nicely so grab a box at a TAA retailer if you can.
Final Rating: 90