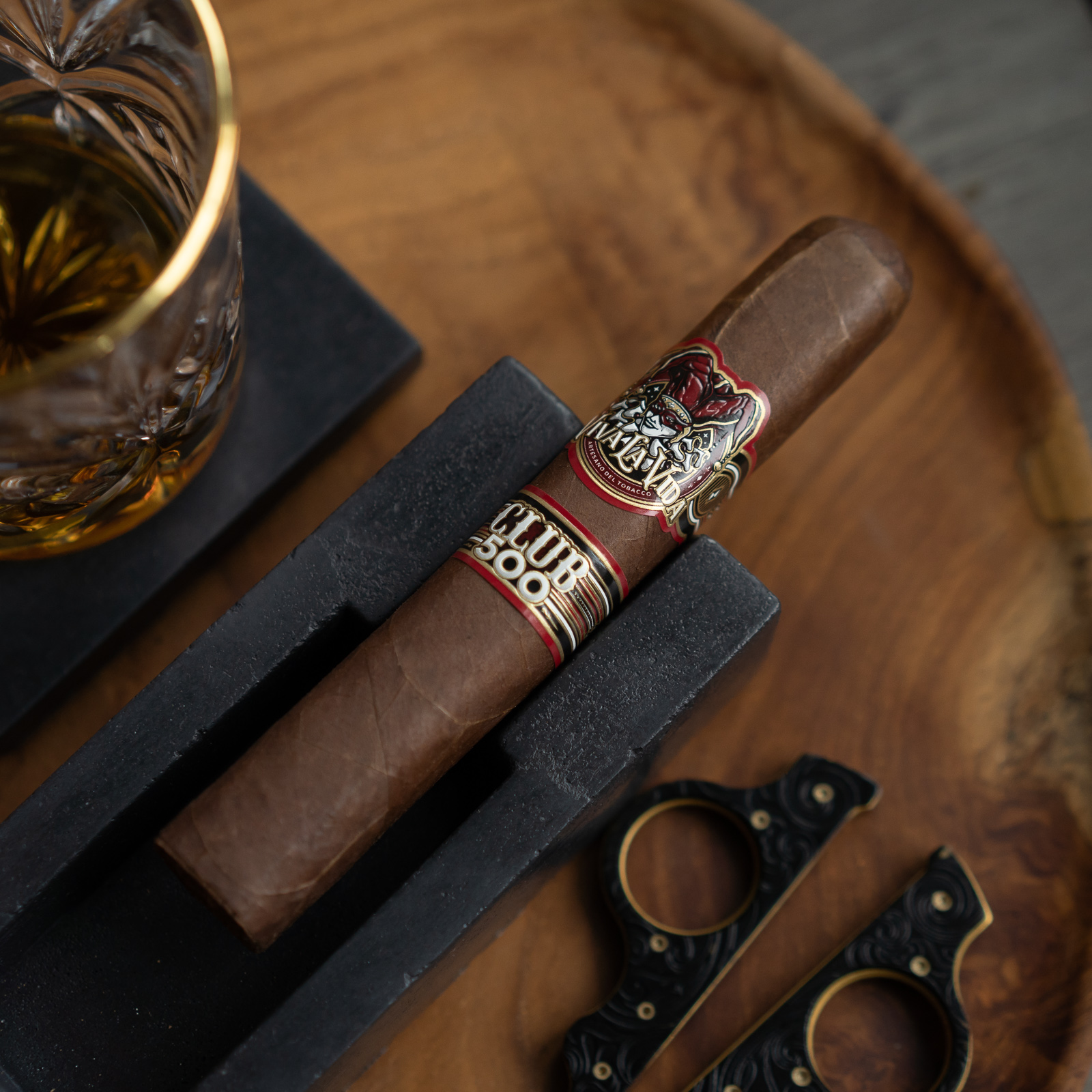 Ever since my first encounter with them at their launch event at The Carnegie Club back in March 2019, I've always had Viva La Vida from Artesano del Tobacco stocked in my humidor. Since then, I have gone through countless boxes in different vitolas, including their follow-up launches of the Jester, lounge exclusives, and club exclusive. 
In April of 2020, Billy and Gus Fakih released a line paying homage to the first 500 cigar lounges and patrons whom they believed are the core supporters of the Viva La Vida cigar, the Club 500. I had the good luck of unknowingly blind reviewing this cigar. Read on.
Blend Specifics
Cigar Reviewed: Viva la Vida Club 500
Wrapper: Nicaraguan Habano Oscuro
Binder: Nicaraguan
Filler: Nicaraguan Corojo 99 & Criollo 98
Size: 6″x60 (Box Pressed)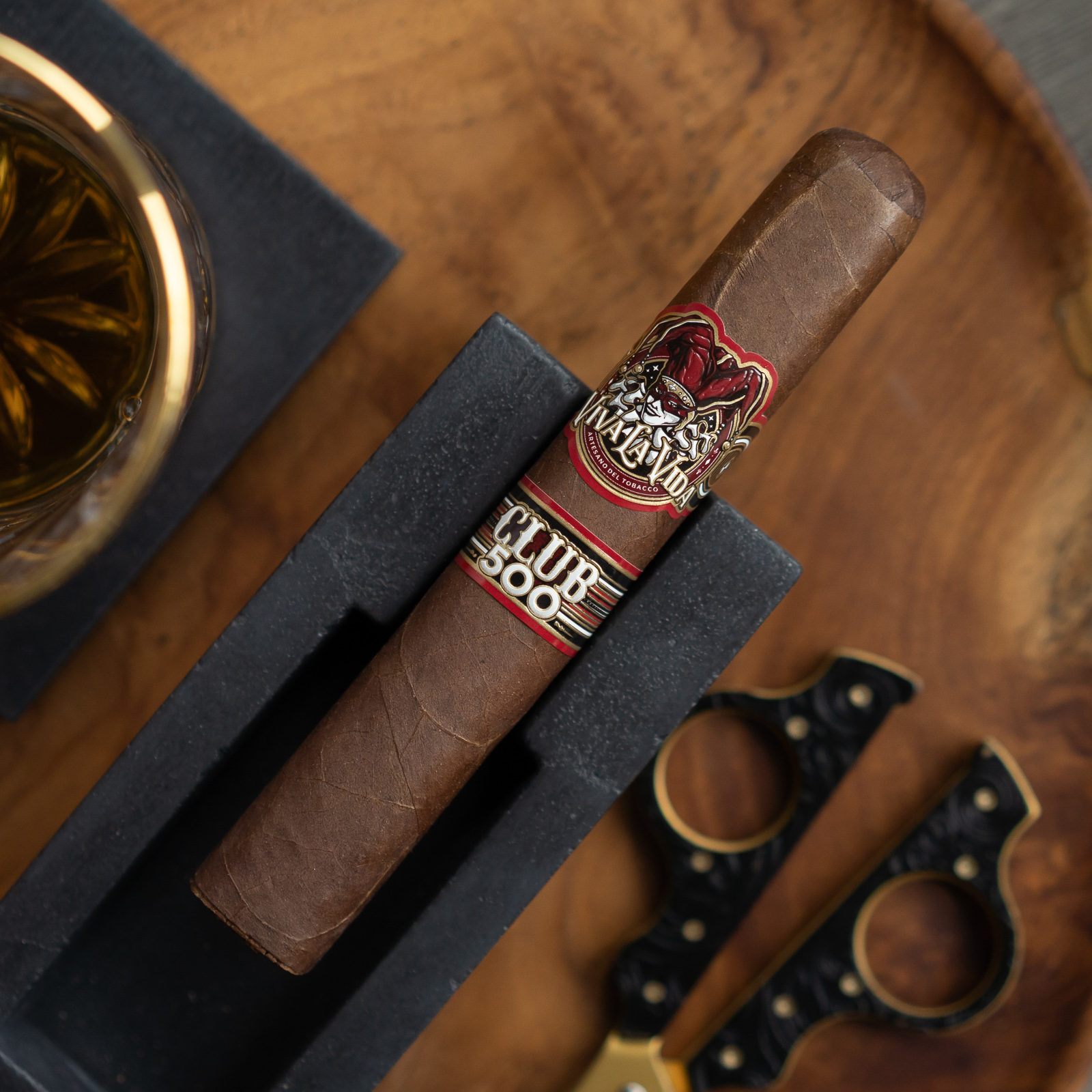 Appearance & Construction
The dark Oscuro wrapper gives off a red hue under the sunlight. The box-pressed cigar feels heavy and sturdy as I'm squeezing it between my fingers. My fingers become oily from holding onto the cigar for an extended amount of time. I see two minor veins, but it doesn't hurt the construction. The box-press has leveled all sides evenly. Visually, this cigar is stunning; it reminds me of a chocolate bar.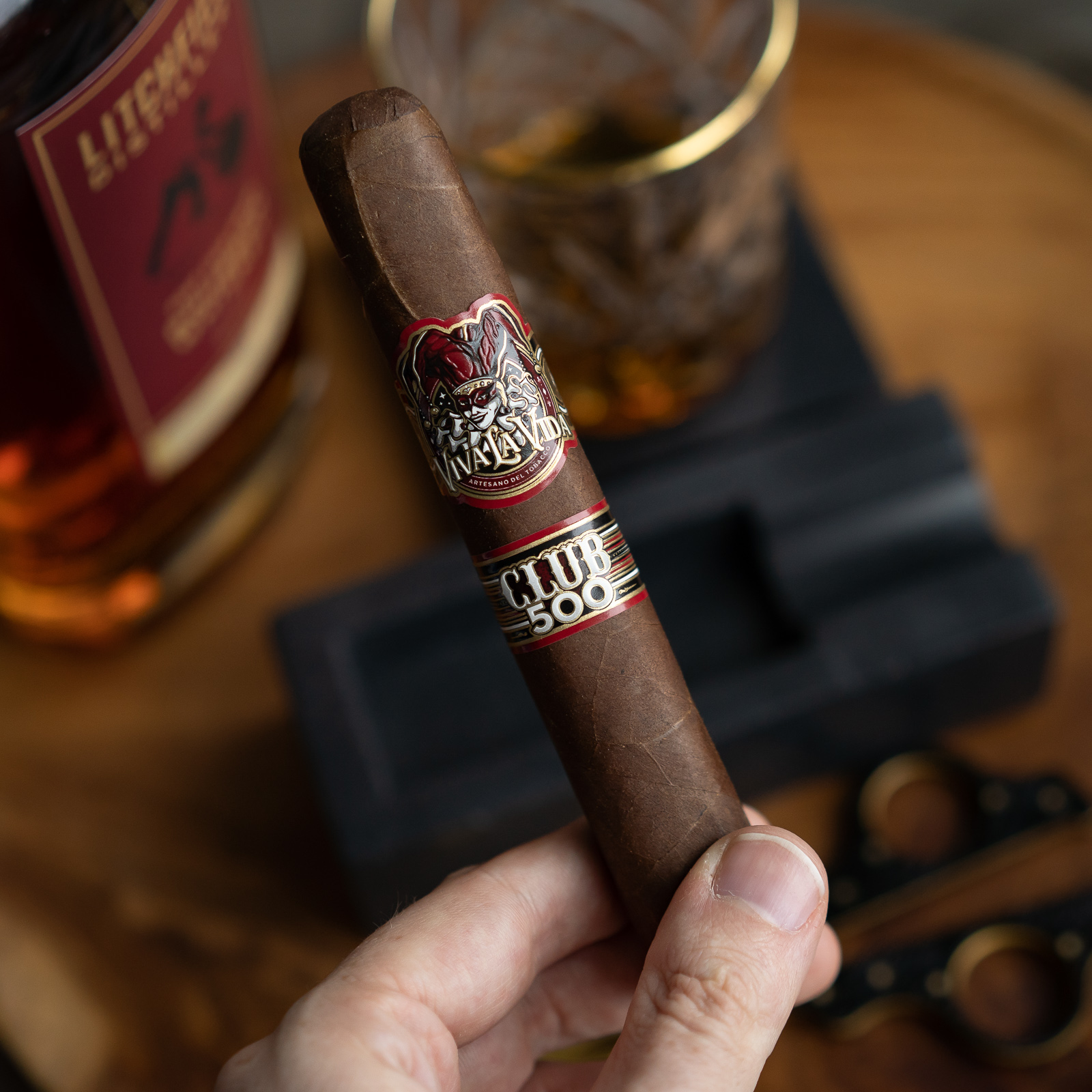 Flavor & Smoke Characteristics
The wrapper gives off a nutty and vanilla scent. At the foot, the cigar delivers a mixture of apricot, hay, and pepper spice. I shave off the cap and take a cold draw. The flavors are a little muted; a hint of sweetness, dark leather, and cayenne pepper murmur at me. Slowly toasting the foot, a swirl of white smoke spirals around my head, giving off a scent of warm baking spices as they pass by my nose. 
An abundance of velvety smoke glides past my palate as I puff on the cigar and drown myself in flavors of roasted peanut shell, barnyard, light leather, tree bark, vanilla, and cayenne pepper spice. I proceed to retrohale the next puff and taste citrus fruits, hay, vanilla, and a sizzling sensation of warm baking spice, only to disappear the second it exits my nose.
Half-way past the first third, the cigar becomes a chocolate bomb: creamy and sweet milk chocolate with light leather and a taste reminding me of a summer breeze. As the flavor disperses, red pepper spice lingers behind, playing punching bag with my uvula. A stream of warm smoke rushes through my nasal path, carrying vanilla, sunflower seeds, barnyard hay, and baking spice. 
The flavors continue to enrich themselves as I reach the second third. The sweet and creamy milk chocolate intensifies along with roasted peanut, straw hay, and paprika spice with a citrus aftertaste. Retrohale is very saporous: I taste light leather, dry apricot, roasted peanut, and cinnamon spice. At this point, I feel like I am smoking a cup of Mexican Hot Chocolate.
As if the cigar knows what I was thinking, the flavor profile adjusts itself one last time for the big finale. Right before the sweet and creamy flavor overwhelm my taste buds, honey roasted peanut, hay, and cinnamon spice became the dominant flavors. I thought I was smoking an entirely different cigar. A great ending. 
Conclusion
Billy and Gus hit another home run with the Viva La Vida Club 500. The construction was near perfection. The smoke was complex and well balanced with every shift in the flavor profile. I can't wait to see what Artesano Del Tobacco has in store for us in the future.
Final Rating: 93