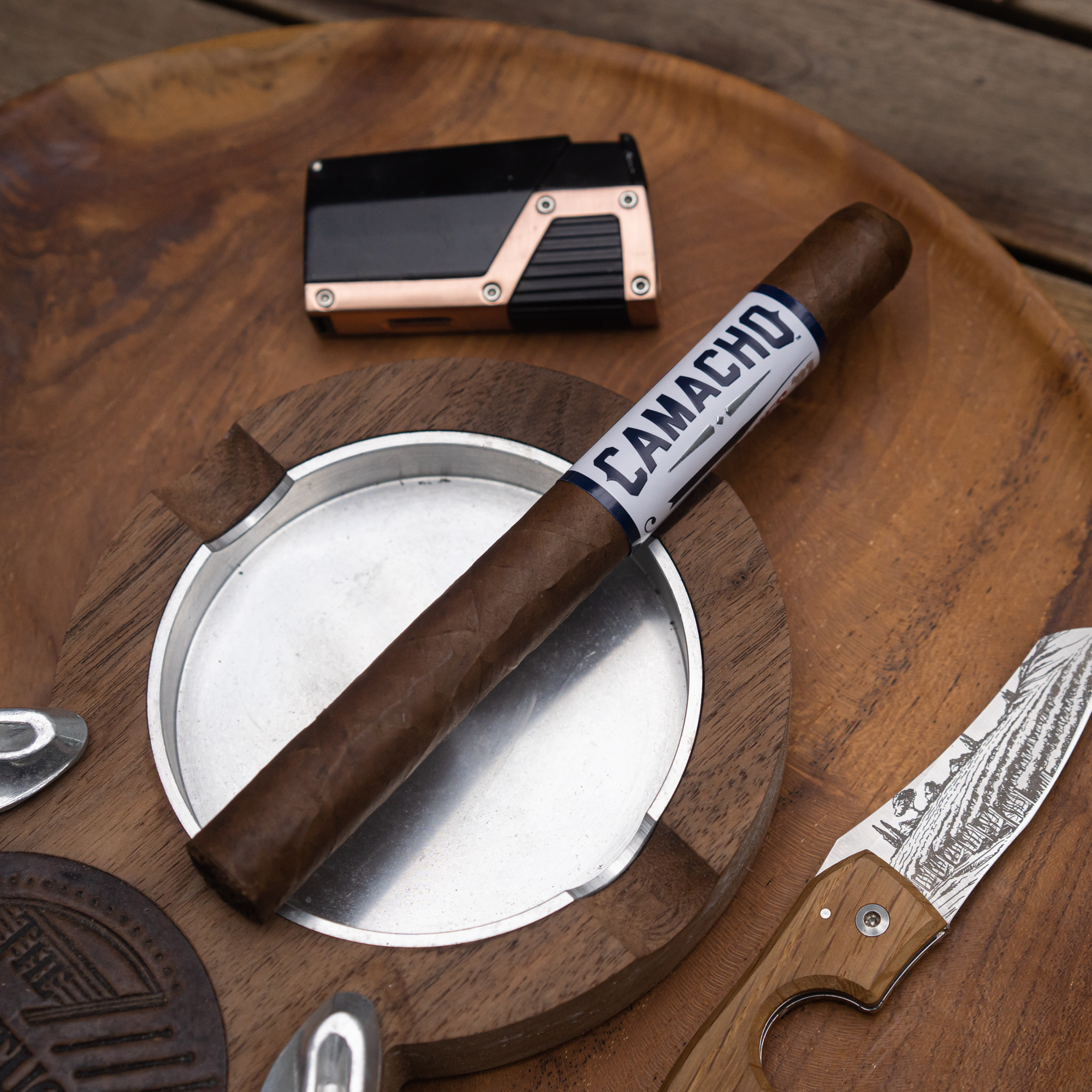 A lot of cigar companies have released holiday-specific limited edition blends. Few have had the impact or longevity as the Camacho Liberty. This year mark the 19th consecutive year where Camacho commemorate the birth of USA, and I was lucky enough to blind review it.
Blend Specifics:
Cigar Reviewed: Camacho Liberty Series 2021
Wrapper: Ecuador
Binder: Nicaragua
Filler: Dominican Republic & Honduras
Size: Churchill (7"x 48)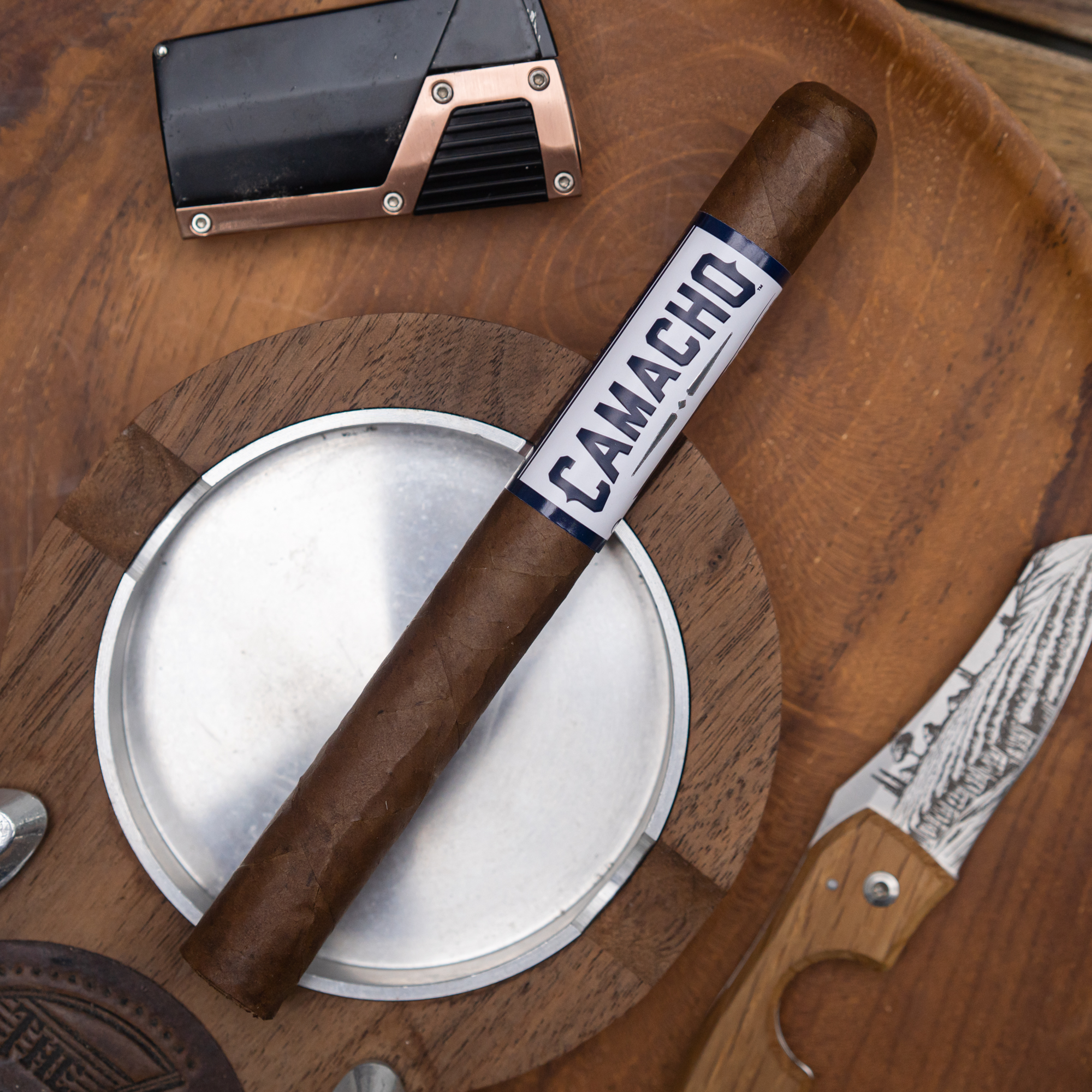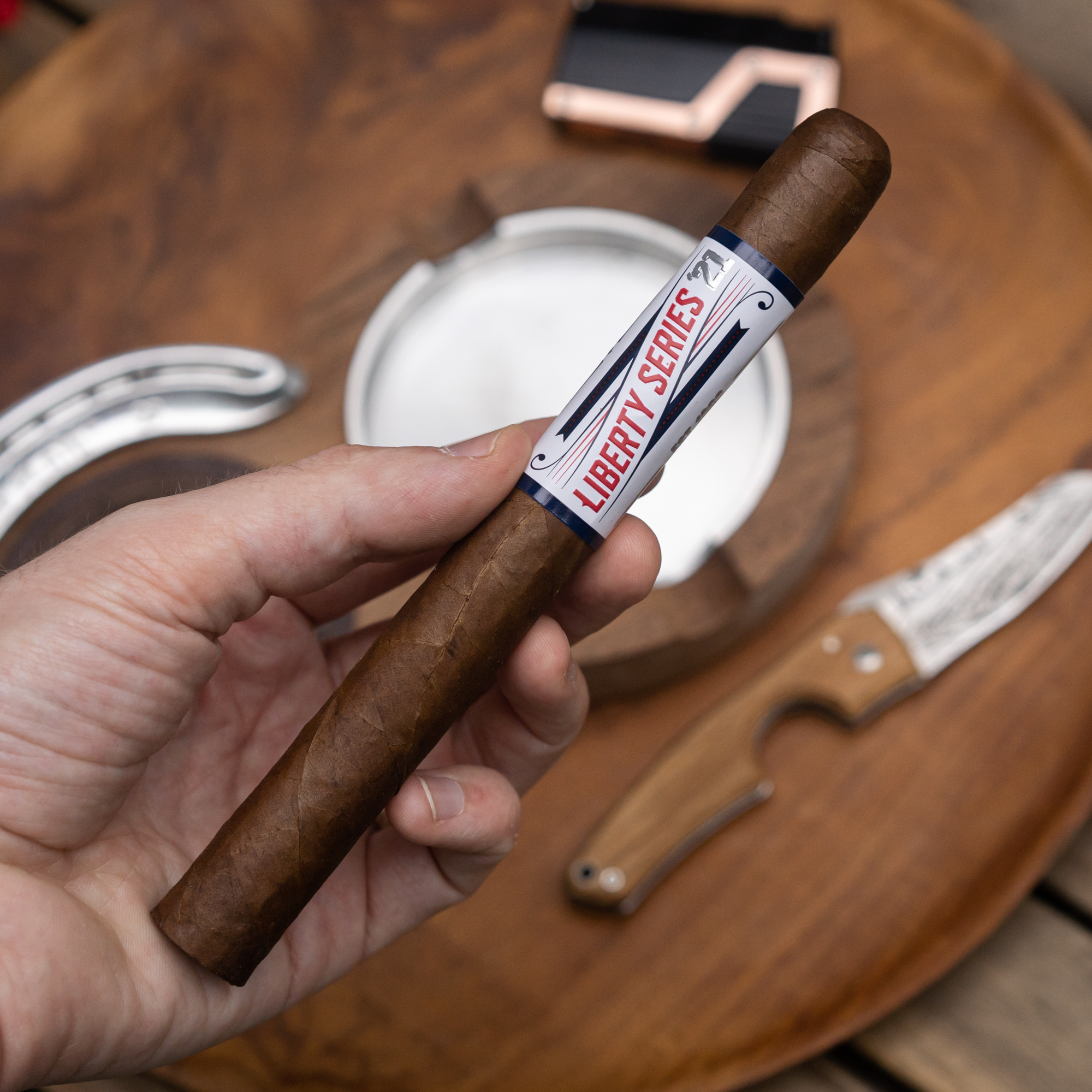 Appearance & Construction
I begin by examining the cigar. Its tawny colored wrapper is smooth, yet ridged at the same time with multiple veins running in all directions. As I hold the cigar between my fingers, its softness has a curious feeling, as if I was holding onto a dry sponge. Nevertheless, it is very sturdily built and proportionally filled.
Flavor and Smoke Characteristics
There is a very decadent smell of caramel toffee coming from the wrapper, so strong that I can almost taste the syrupy texture. The foot has a scent of tart stone fruits follow by a hint of spice. After shaving off the cap, I take a cold draw, and at first, I taste a hint of sweet and tart dry plum. As I continue to draw air through it the flavor intensifies.
Since the wrapper felt softer than most cigars I have smoked, I decide to light the cigar with matches thinking it would be gentler on the wrapper. As the soft flame comes in contact with the foot, a stream of smoke whirls like a small tornado around the room and fills it with aroma of fresh baked sugar cookies.
I take my first puff and I am immediately reminded of my morning walk to work with a strong taste of roasted coffee and fresh baked bread. As the smoke exits my mouth, the initial flavors weaken and I am able to identify notes of light leather, hay, toasted peanuts, and a hint of tang. The retrohale only enhances the taste of fresh baked goods, toasted peanuts, and warm baking spice. This is a great start for my experience, and it is easy to lose myself within this cigar; hoping it never ends.
An inch in, the burn line is slightly crooked, but the ash seems like it has been reinforced with concrete. The smoke itself becomes very creamy, with a hint of bitterness emerging which thankfully doesn't affect the taste too much.
Two thirds in, the burn line fixes itself, and the smoke is ample and luscious, all the while indulging myself in cedar, toasted almonds, caramel, and a hint of citrus tang. The smoke then becomes very dense and creamy, as if I had just drunk a cup of milk. As I continue my smoke, the cigar stays at this consistency until the very end with the exception of the retrohale increasing its spice level, but still within the pleasurable realm.
Conclusion
I was a bit speechless after learning of this cigar's identity. Camacho was never a brand on my radar because they often stayed in the shadow of Davidoff when I see them at brick and mortars. And the few that I have tried have been mediocre.
That said, the Camacho Liberty Series 2021 is a game changer for me. It hits all the right flavors, creates a well balance experience that paints a very vivid picture for me. The combination of roasted coffee, fresh baked goods, toasted almonds, caramel, and a hint of citrus tang reminded me of a weekend at my grandparents' house as a kid. Excellent. Give it a try if you can find it!
Final Rating: 91