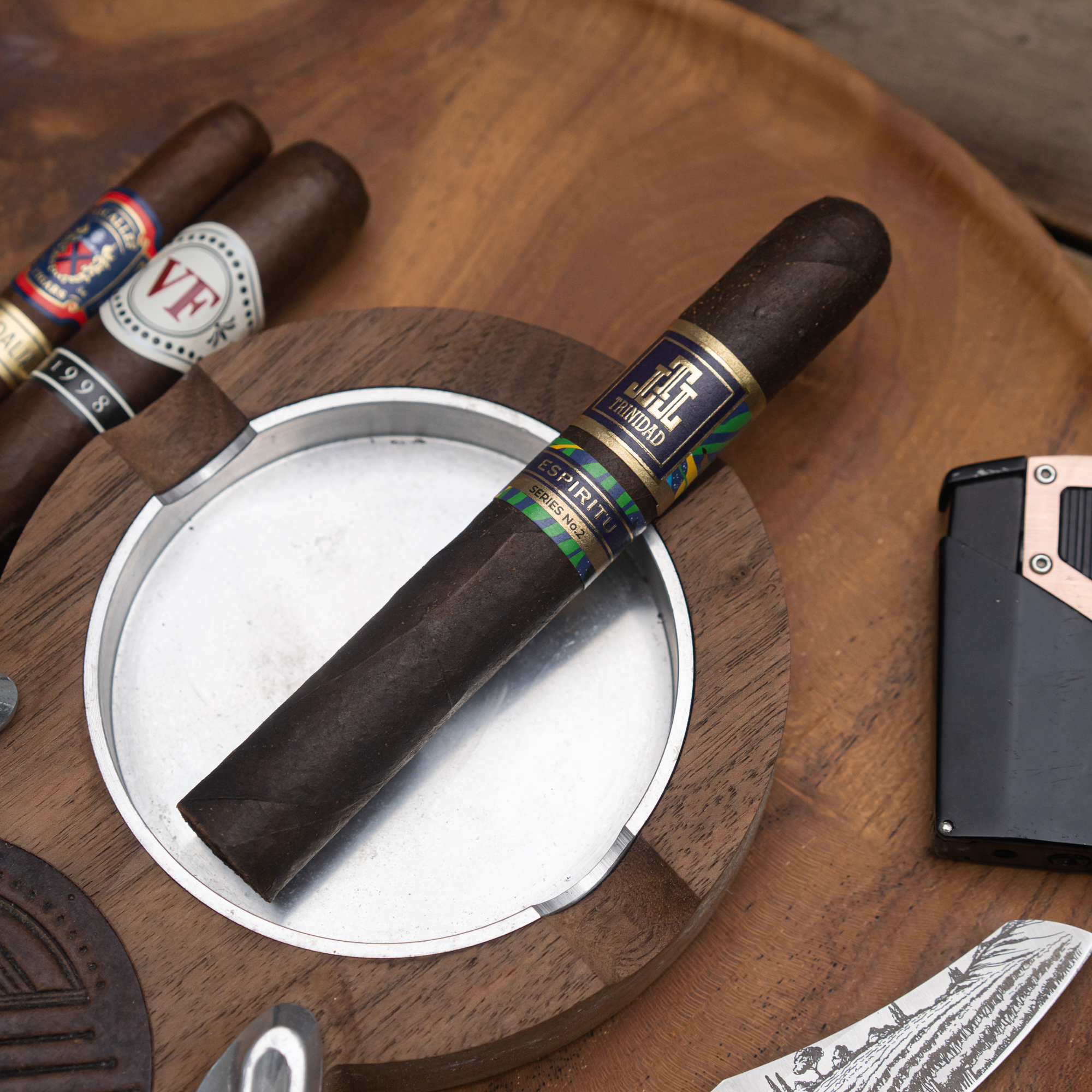 In 2021, two master blenders Rafael Nodal and AJ Fernandez combined their skills to honor the Trinidad cigar brand and the nation of Brazil with the Trinidad Espiritu No. 2. The cigar uses Brazilian and Nicaraguan leaf to capture what they feel is the "spirit" of Brazil. The Brazilian Arapiraca wrapper really stands out with its dark maduro color and bold appearance. Read on to see how this cigar fared in blind review.
Blend Specifics
Cigar Reviewed: Trinidad Espiritu Series No. 2 Toro
Wrapper: Brazilian Arapiraca
Binder: Nicaraguan
Filler: Nicaraguan and Brazilian
Size:6"x 54 (Toro)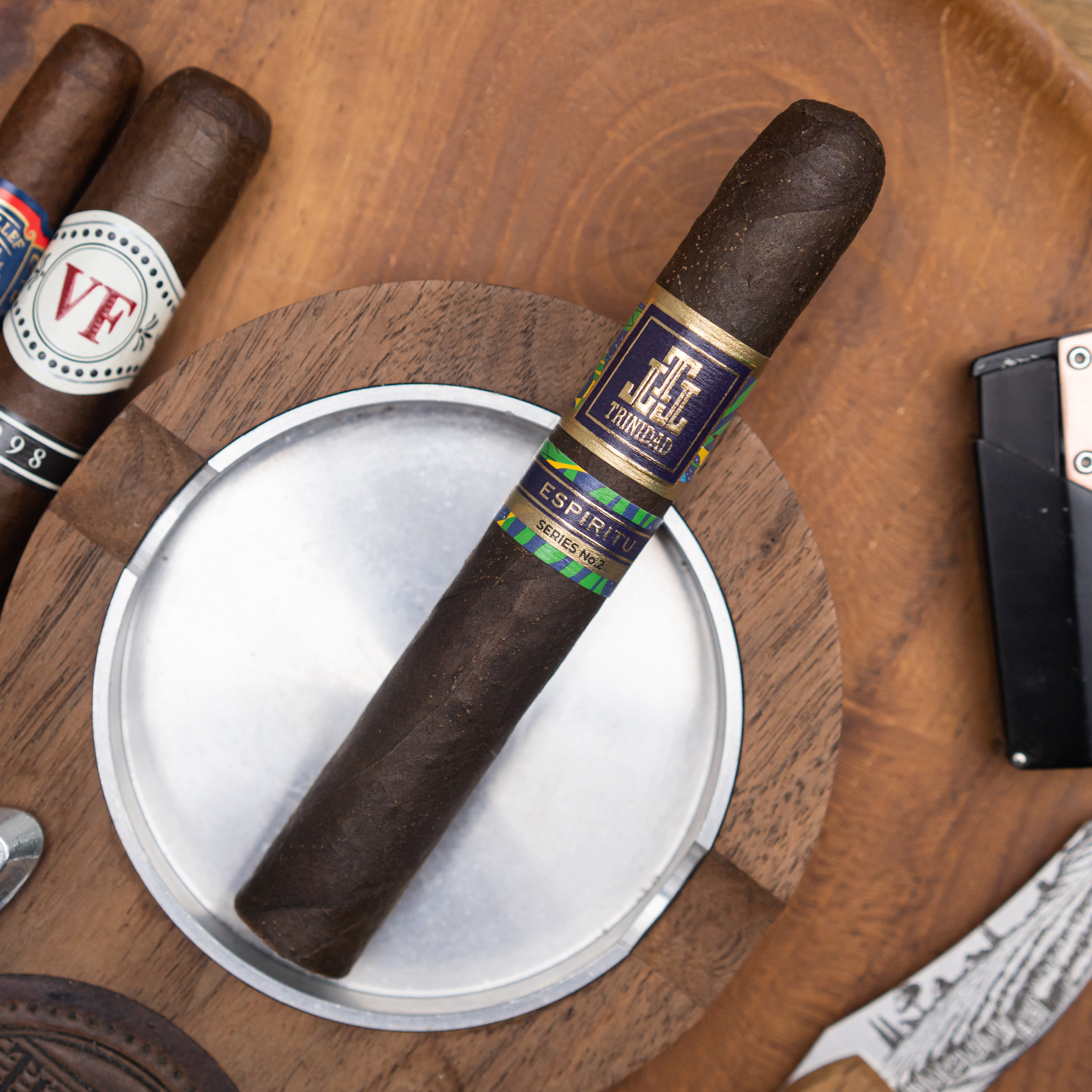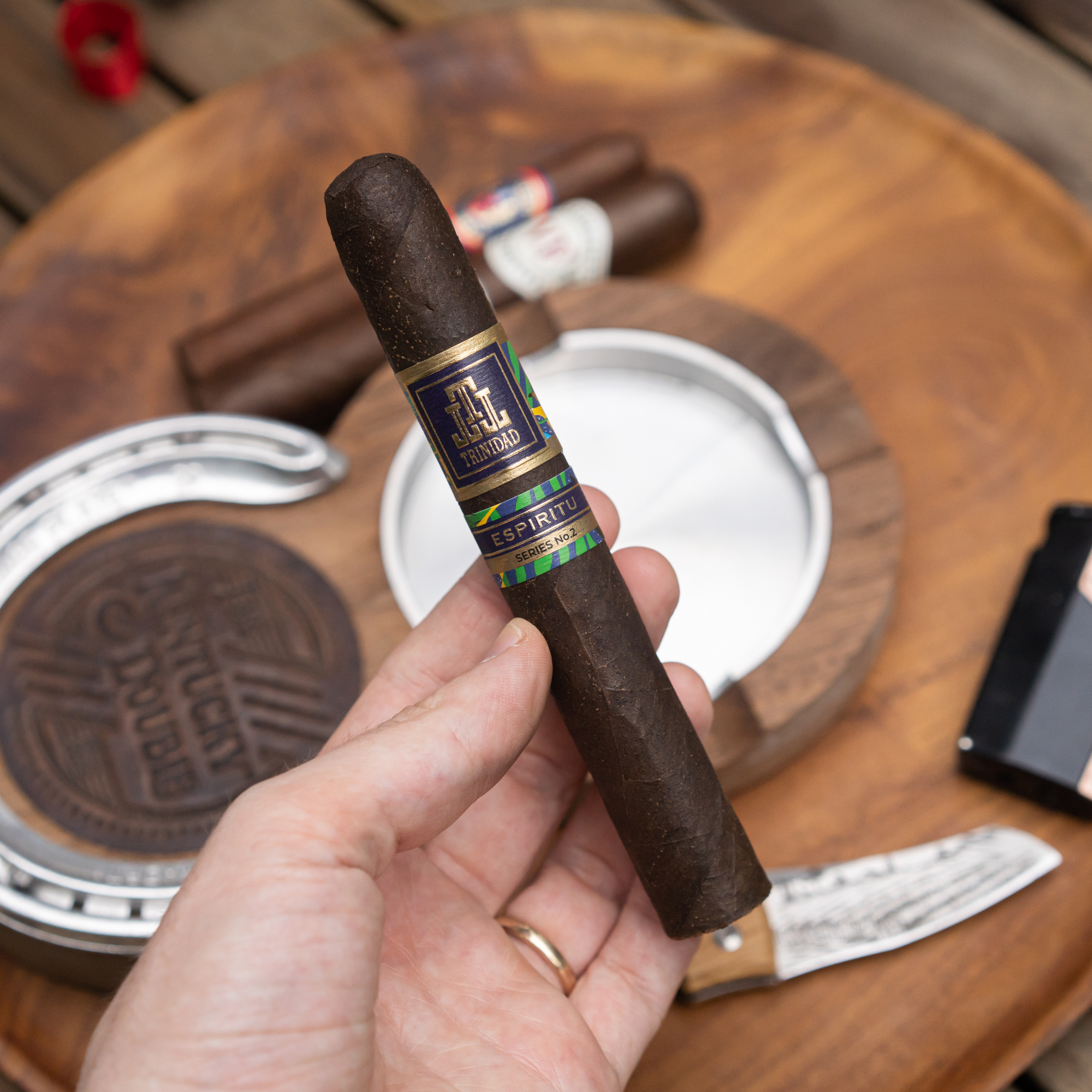 Blind Review: Trinidad Espiritu No. 2
Appearance and Construction
This toro sports a molted dark maduro wrapper with a few distinct veins along the side. There are some soft spots at the foot and in the middle of the cigar as I give it a squeeze. The foot of the smoke is semi closed with some wrapper leaf covering most though not all of it. Not sure if this was intentional or a quality control issue. While I give it a smell and coax out some flavors there's faint traces of oak, wine barrel and leather with nothing too pungent lingering.
Taste and Smoke Characteristics
I slice the toro with my Xikar and despite the clean cut a bit of filler tobacco appears loose from the binder. Taking a cold draw there's oak notes along with pieces of tobacco I must take out of my mouth. With that, I take a torch to the foot of the covered piece and the wrapper takes flame with a gritty start. There's an intense charred oak flavor that's overwhelming with earth notes and a short finish. Taking a retrohale I'm getting white pepper and a noticeable minerality that builds in intensity. Despite the flavors coming on strong the cigar is in the medium range at present. Another puff delivers wet stone and earth followed by a sharp finish. There's a sufficient amount of smoke billowing from the cigar giving off a slight aroma of cocoa with a gray ash and straight burn line.
Working on the midpoint of the smoke I take a long draw that is full of milk chocolate backed by leather and a gritty end on the back palate. There's a raisinated sweetness that develops with bakers' chocolate providing a bite on my tongue as swirl the smoke around. The retrohale is grassy with stale wine attacking my nostrils as the smoke rolls out. The strength is appearing to fade from medium to milder as the flavors get lighter in taste and less distinct. Taking a long draw leather and minerality grips the sides of my mouth which leave it dry. As I release the smoke there's cedar and white pepper wafting out. The burn line continues to be razor sharp as the wrapper holds on strong.
The cigar is burning faster than before as I am at the final third of the smoke. I'm getting coffee and spice while I take another draw. There's a rawness on the retrohale that stings my sinus and as I exhale there's a lingering bitterness.  The medium body that has been prevalent has turned to a fuller profile with a chewy, dense mouthfeel. Taking another puff earth and oak preside with a short mineral finish. The draw has become tighter and there's a peppery note then ends the cigar as it goes out on its own.
Conclusion
The Trinidad Espiritu Series No. 2 Toro started off gritty with notes of charred oak then settled into an earthy, peppery cigar with a sharp minerality. At its best the smoke delivered milk chocolate and a raisinated sweetness that finished with leather and cedar. It maintained a medium body only sparingly switching to a fuller chewy quality. The short finish left me wanting more from this cigar as it delivered some pleasing flavors–they were simply too short in supply. This is not the best from AJ and Raphael however it was a concept I was happy to checkout. This is worth of try if you find it, just nothing I would seek out.
Final Rating: 87