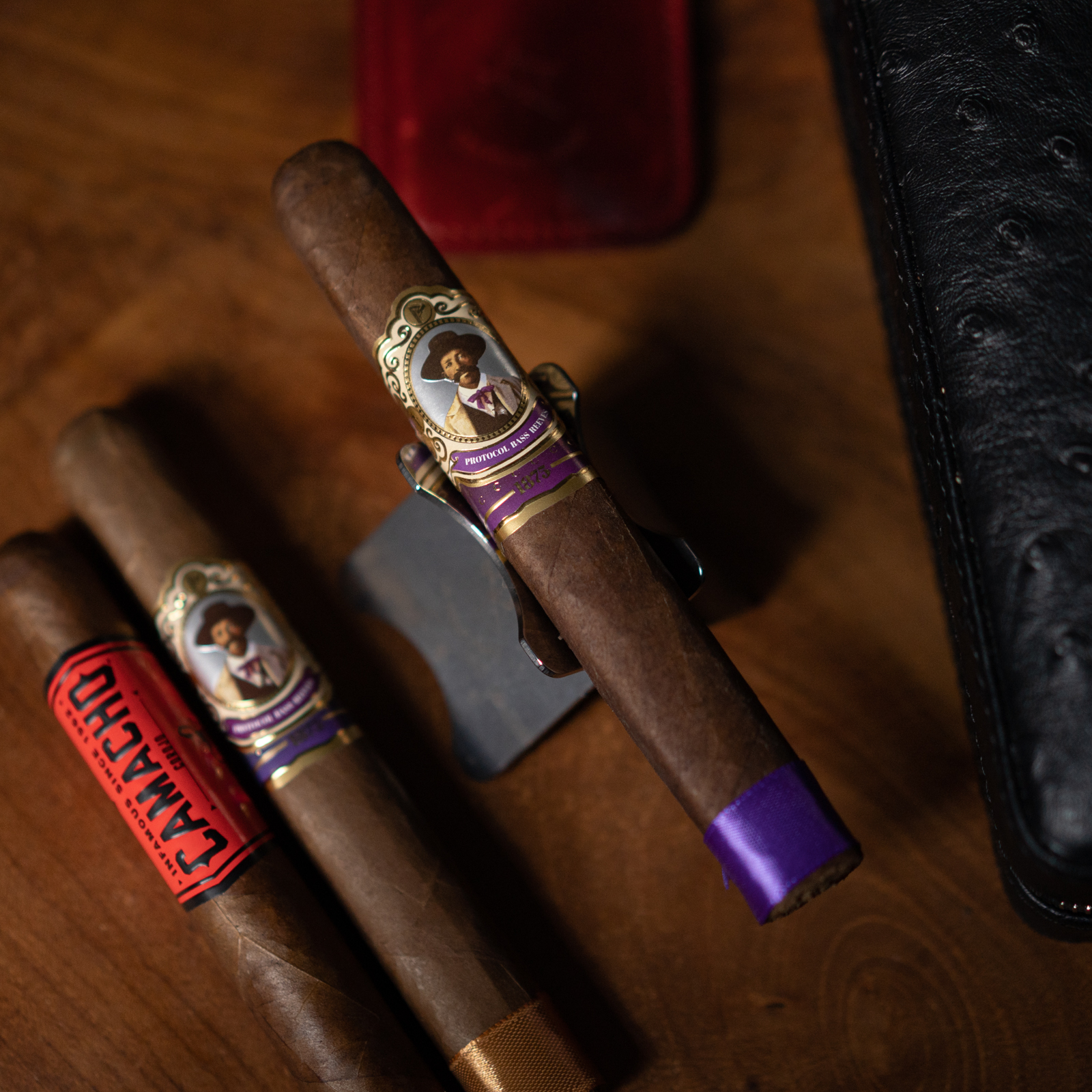 The Protocol launched the Lawmen Series to acknowledge and pay recognition to figures who has impacted in law enforcement throughout history. It all started in 2019 with Sir Robert Peel, the founder of Scotland Yard. Then in early 2021, introducing Eliot Ness, the second line in the Lawmen Series who is best known for capturing Al Capone during the Prohibition era. Lastly, the newest addition to the series, Bass Reeves, showcased at PCA 2021.
Being the first Black Deputy U.S. Marshal in history, Bass Reeves had many achievements throughout his career. One of the most notable is his arresting more than 3,000 dangerous criminals since he got sworn in in 1875.
With such accomplishments, having only one blend would not do him justice. Therefore, following up on the Natural, the Protocol: Bass Reeves Maduro is next on the blind review chopping board.
Blend Specifics
Cigar Reviewed: Protocol: Bass Reeves Maduro
Wrapper: Nicaraguan Habano
Binder: Nicaraguan
Filler: Nicaraguan
Size: Box Pressed Toro (6″x52)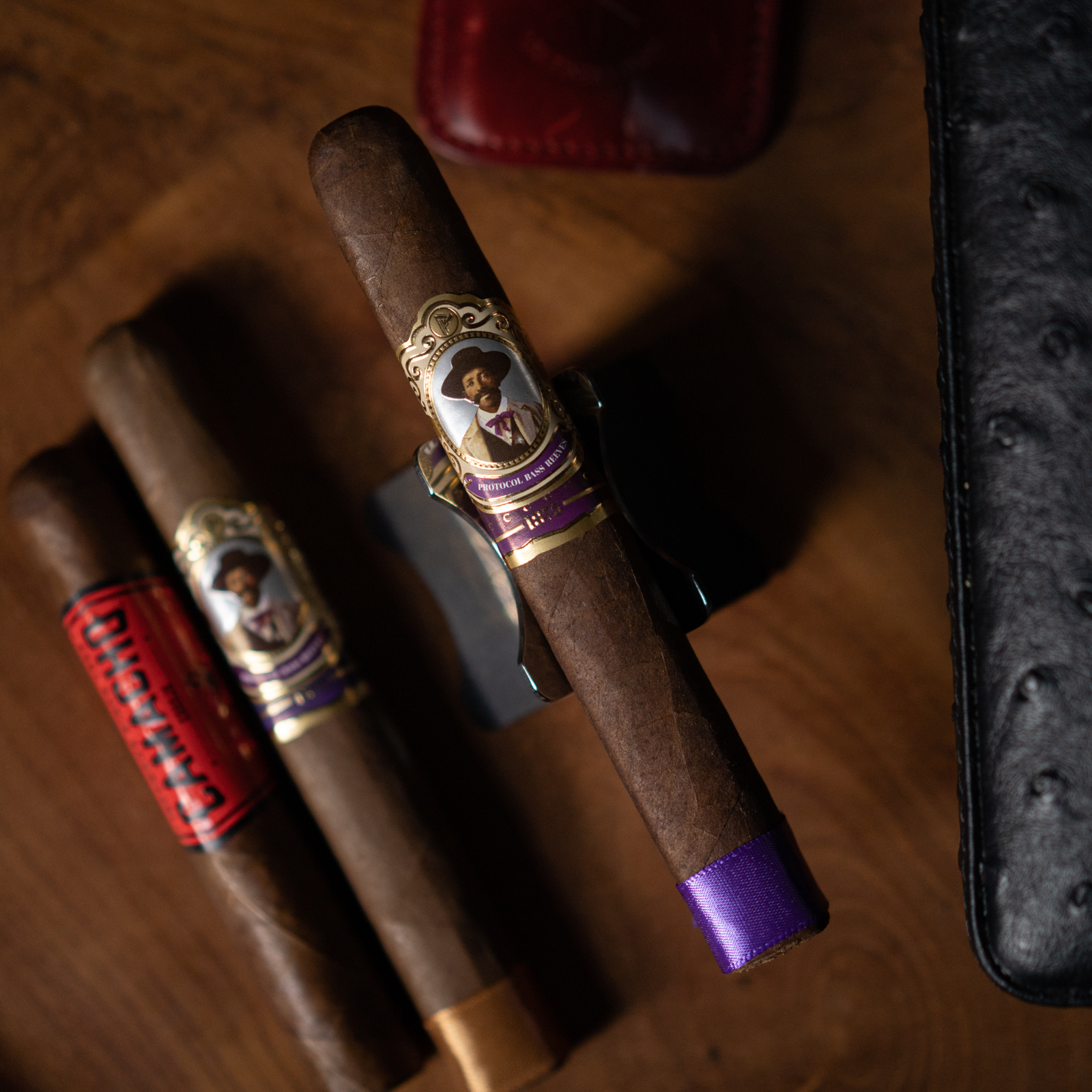 Appearance & Construction
The cigar appearance is a cafe au lait color with few visible veins on the wrapper. The seam on the wrapper leaf is raised and detached from the surface. Nonetheless, it did not affect the construction as it still feels sturdy while holding it in my hand.
Flavor and Smoke Characteristics
There is a faint sweet and tangy scent coming off the wrapper and an abundance of pepper spice off the foot of the cigar. Using my Xikar XO cutter, I sliced off the cap and did a cold draw. It tastes fruity, musty, and has a freshness that reminds me of jalapenos. While lighting the cigar, the scent reinforced what I got from the cold draw, as if I was roasting fresh jalapenos over a live fire.
My first puff of this cigar surprised me with a copious amount of spice and nicotine, more than I thought it would have. As the nicotine slowly settled down in my stomach, I got bitter and sweet coffee, oak wood, charcoal, and black pepper spice on my palate. The retrohale isn't too far from what I got on my palate: black pepper spice, coffee, and damp wood. The construction is pretty on point, the ash is holding together loosely, and the burn line is very even. Other than the flavor challenges, I have no trouble puffing on this cigar.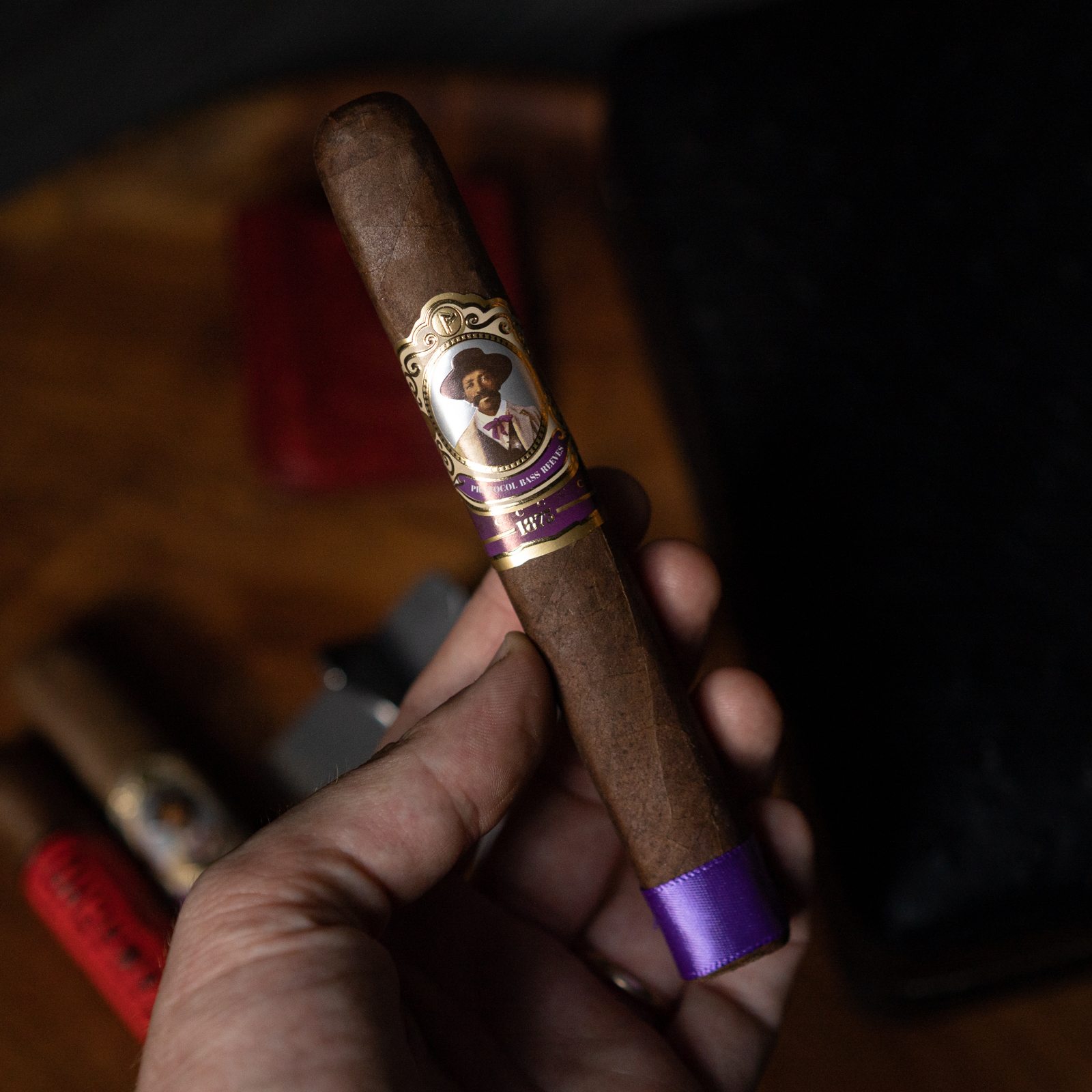 The spiciness slowly recedes as I'm approaching the second third. The flavors are more palatable: chocolate, oak wood, roasted peanuts, and red pepper spice. The pepper spice is still dominating the olfactory senses when I retrohale, but I was also able to get oak wood and roasted peanut shells. One characteristic of this cigar I am not a fan of is the finish. There is a saccharin or artificial sweetener aftertaste which I usually avoid in all my beverages. Therefore, it is not a pleasurable experience for me when smoking.
Upon reaching the final third, the flavors for this cigar bloomed. I got flavors of roasted nuts, caramel, oak wood, leather, and a hint of pepper spice. The retrohale becomes more enjoyable with caramel, peanuts, oak wood, and a hint of red pepper spice. It almost mirrors what I have on my palate.
Conclusion
The Bass Reeves Maduro started by striking me with a jarring set of tasting notes. The excessive amounts of pepper spice and nicotine content in the first third of this cigar almost made me quit smoking. But through patience, I was rewarded with delectable flavors such as caramel, oak bark, roasted peanuts, leather, and just enough spice to tingle the senses. I believe this cigar is meant for after a meal, paired with a dram of bourbon to optimize the appreciation for it.
Final Rating: 86