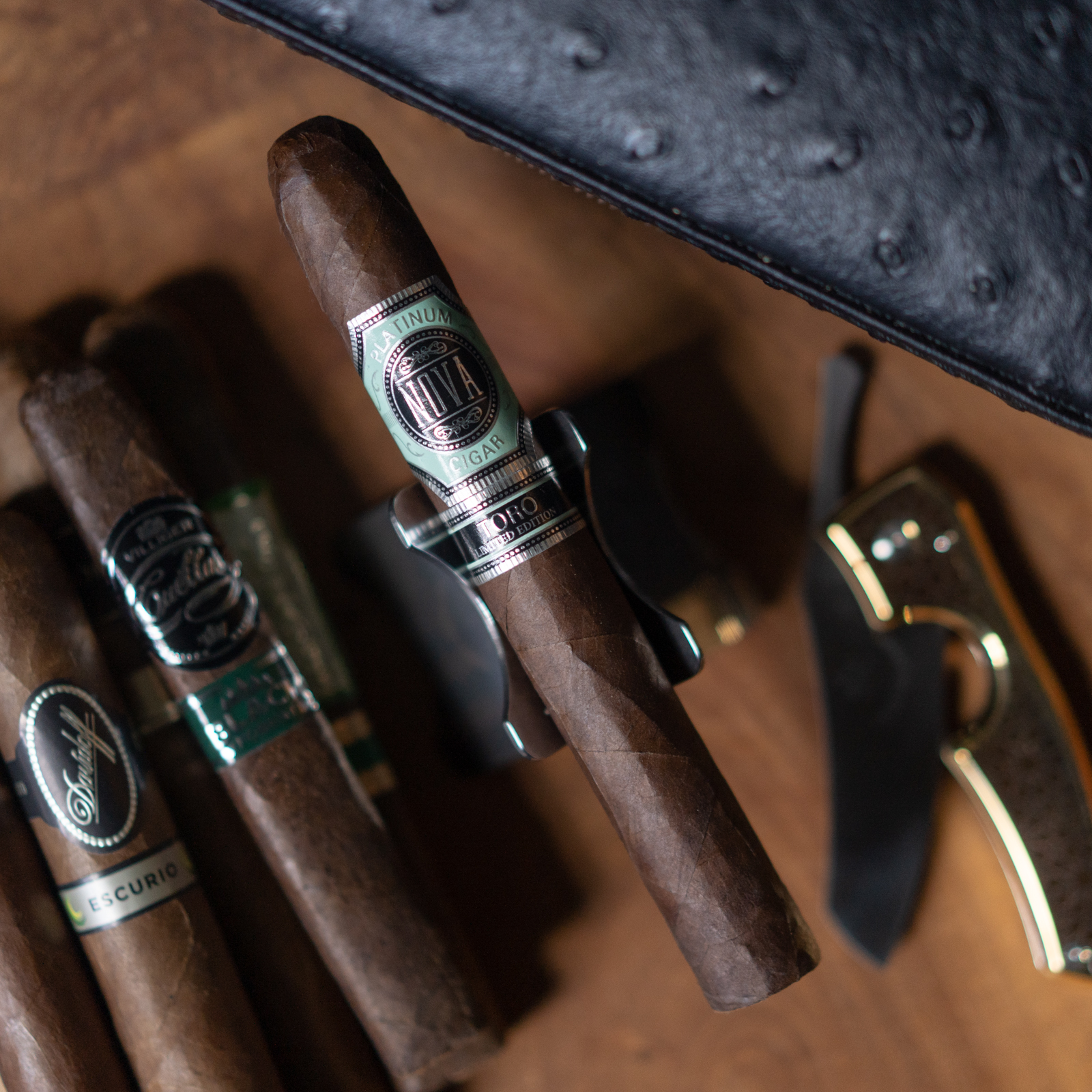 The Limited Edition Platinum Nova Toro is manufactured by Platinum Nova Cigar Company at their factory in Santiago, Dominican Republic.  Platinum Nova Cigar Company is owned by Amer Rustom and headed by two cigar retail veterans Leonor "Leo" Abzaradel and Aurelio "Ari" Riego. Their website states that their cigars use 10-15 year aged tobaccos and the cigars then stay in an aging room for a minimum of three years before being released.
Blend Specifics
Cigar Reviewed: Limited Edition Platinum Nova Toro
Wrapper: San Andres
Binder: Dominican San Vicente
Filler: Dominican Piloto
Size: 6×50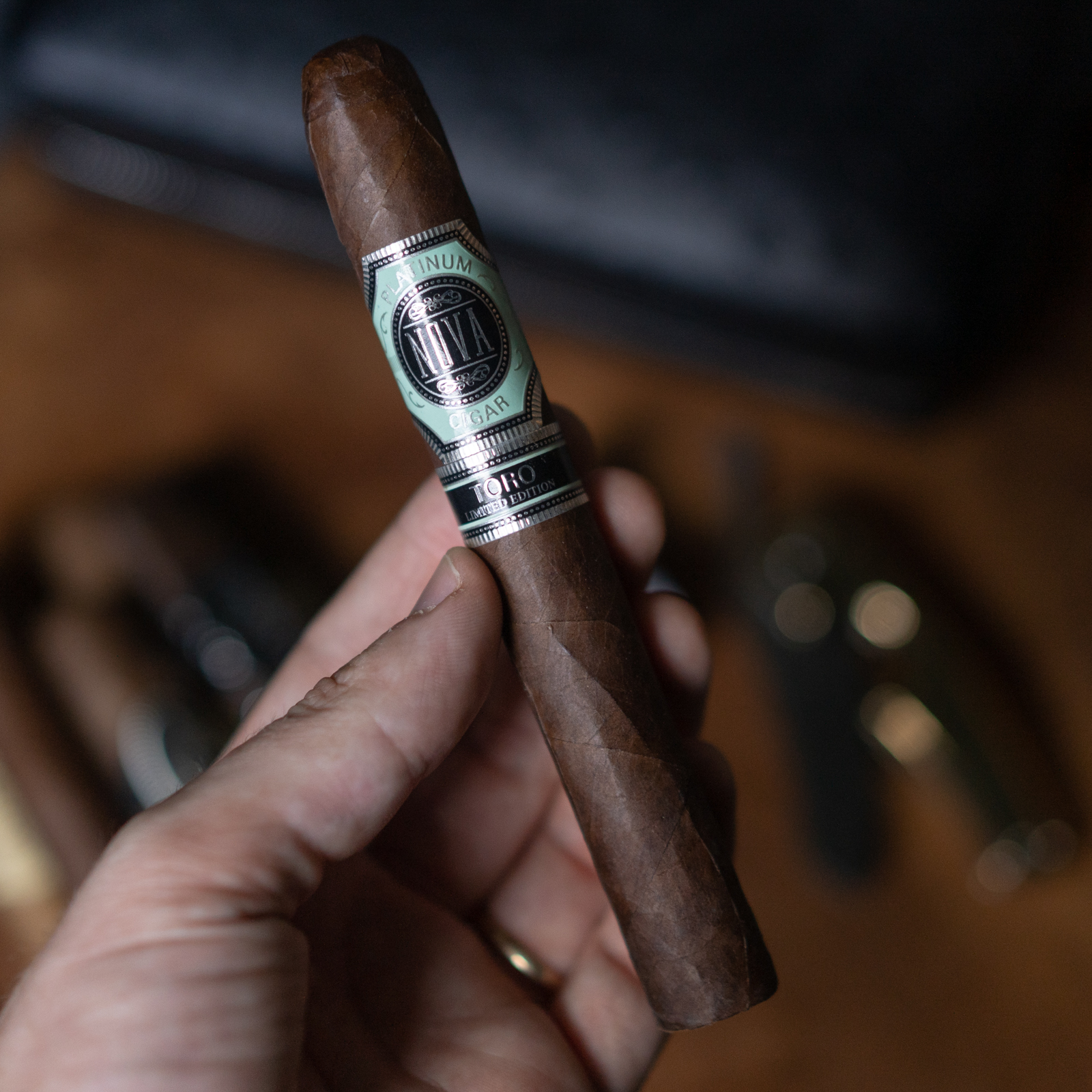 Appearance & Construction
Triple cap maduro wrapper.  Air-tight, seamless construction.  Reeks of chocolate and hay bales.  Its packed fairly well.  A delicate beautiful foot. If you have a foot fetish, forget how this cigar scores at the end, and just go and buy the stick NOW!
Flavor & Smoke Characteristics
The cigar has a tight cold draw.  Very faint bitter spice on the breath.  My lips and tongue actually feel like I just licked hot sauce.  I'm intrigued.
It takes a while for the cigar to toast and light, but it eventually combusts beautifully.
The first third is faint in flavor like the cold draw.  I can barely make out flowers and mesquite.  It has a chili pepper finish. There is almost no smoke production, unless you take deep double puffs. I also find myself having to babysit the smoking heat as a consequence of this.  The cigar gives off a very nostalgic hot chocolate aroma.  After I auger myself a better smoking port by employing my trusty drill bit, the flavors are still hollow. However, I can now taste a very nostalgic nuance- NYC deli coffee in the blue and white Greco-Roman cups! The retrohale is non-existent.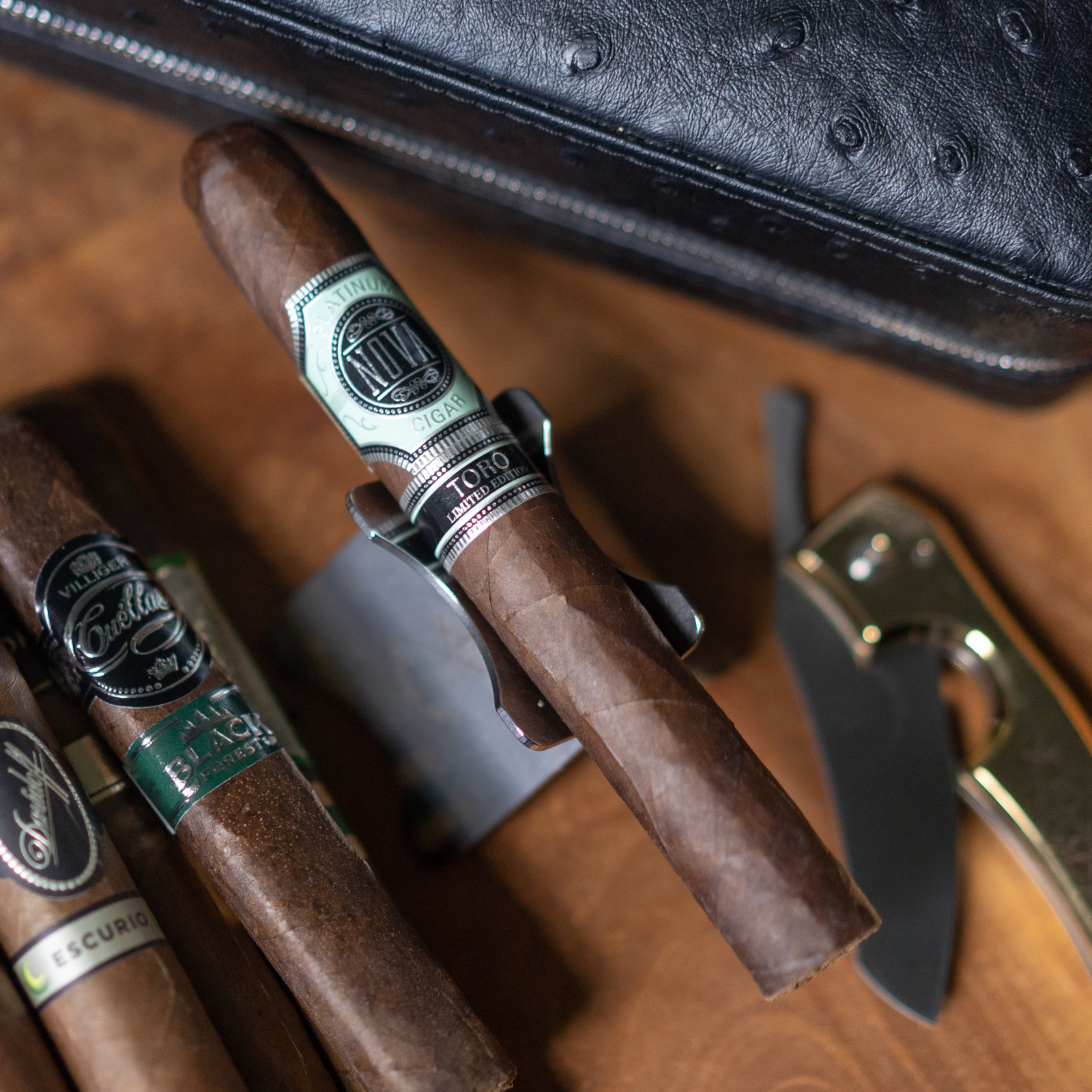 The second third is more of the same- BORING!  There are faint hints of chocolate with some spice on the finish.  The aroma is still hot chocolate with some added cedar.  Some chili pepper on the retro.
The last third gives off a chocolate habanero aroma.  The retrohale is MIA again.  The cigar is very wood polish forward on the palate with the same chili pepper finish. The cigar gets a little stronger as it dies down with earth, black coffee, and hazelnuts on the tongue. Nothing to write home about.
Conclusion
The Limited Edition Platinum Nova Toro retails for approximately $350 for a 12 count box.  If this sample I received was just a flawed stick, I still couldn't see myself risking the hard cash in hopes of the other 11 cigars in the box to be outstanding.  Spicy-sweet is normally my go to when it comes to cigar shopping.  The Limited Edition Platinum Nova Toro seemed promising with its solid construction upon initial inspection, and the tight draw didn't scare me one bit as a veteran smoker.  However, when a cigar opens up with that mesquite intro that gets my tastes buds going, but then fails to deliver, I don't get sad, I get angry.  The Limited Edition Platinum Nova Toro was a waste of time. Enjoy!
Final Score: 76