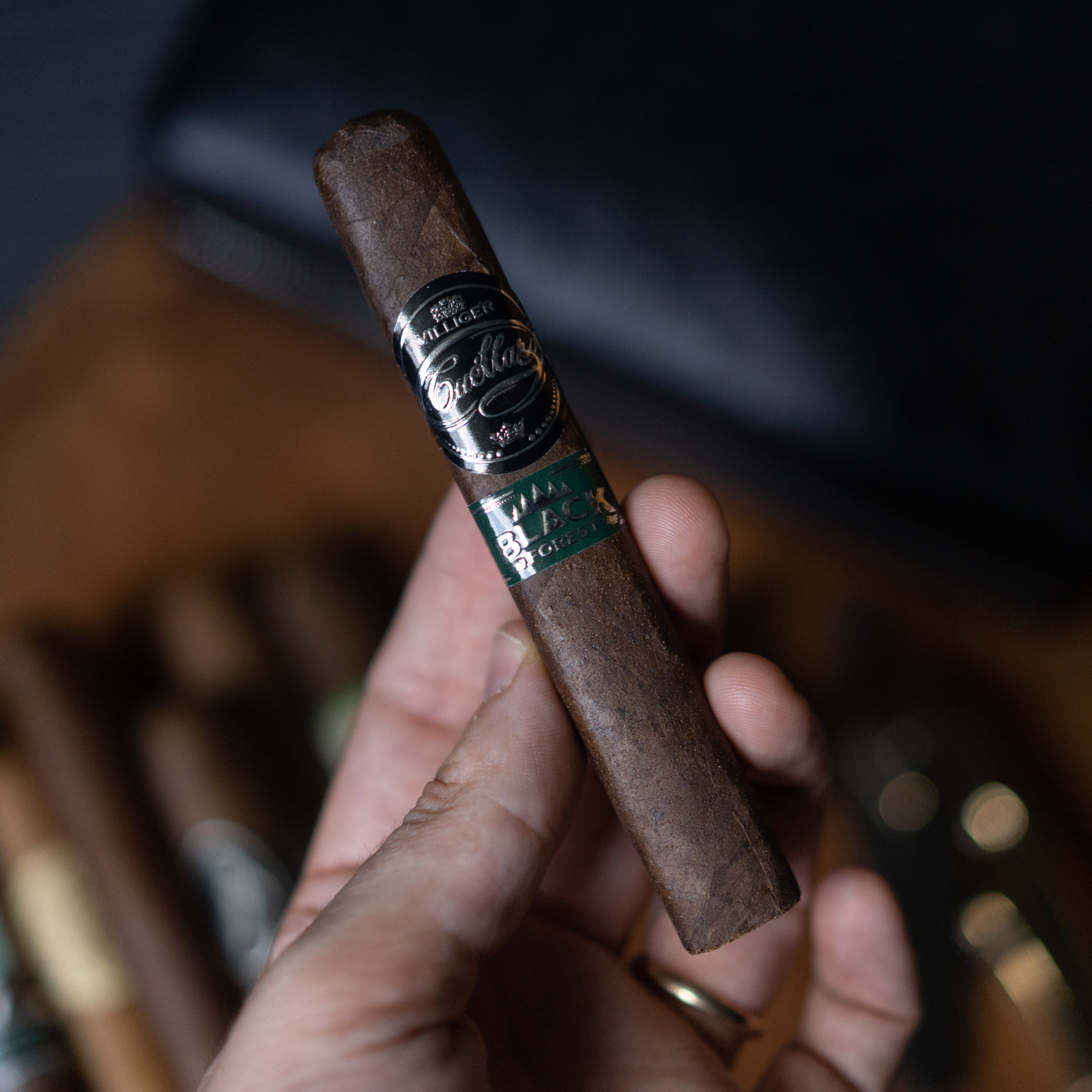 The Villiger Cuellar Black Forest Robusto is manufactured by Villiger Cigars at the Tabacalera Palma factory in the Dominican Republic. Villiger Cigars has been a family owned Swiss company since 1888 with distribution in both Europe and America. To be more specific, Villiger Cigars North America is the premium cigar division of Switzerland's Villiger Söhne AG, one of the world's largest producers of machine-made cigars.
Blend Specifics
Cigar Reviewed: Villiger Cuellar Black Forest Robusto
Wrapper: Mexican San Andres
Binder: Dominican 
Filler: Dominican 
Size: 5×48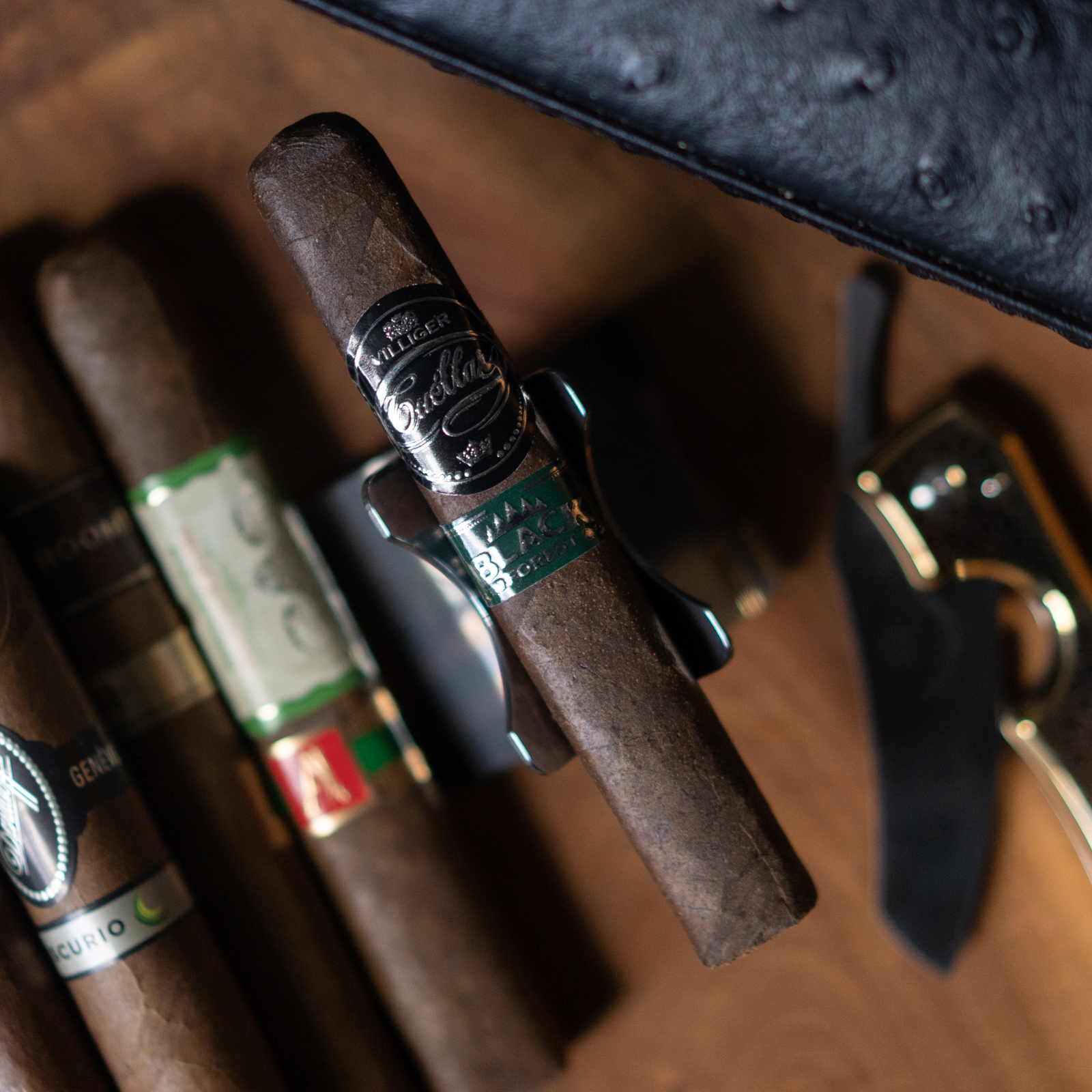 Appearance & Construction
The cigar is a super flat box-pressed cigar.  It is packed on the looser side.  The filler tobacco shows some gaps.  It has a nice dark chocolate colored maduro wrapper with a double cap. The cigar is toothy and rustic looking to the eye.
Flavor & Smoke Characteristics
The cigar has a cedary aroma to it. The cold draw is very loose with a super-sharp spicy cedar on the breath.
The cigar toasts and lights in a matter of seconds. No hesitation whatsoever.
The first third has very faint flavors at combustion.  There is some cedar and spice present, similar to the cold draw. It handles the heat very well for a lightly packed cigar.  The cigar gives off a very chocolatey aroma, with a peppery retro hale.  So far it is very pleasant.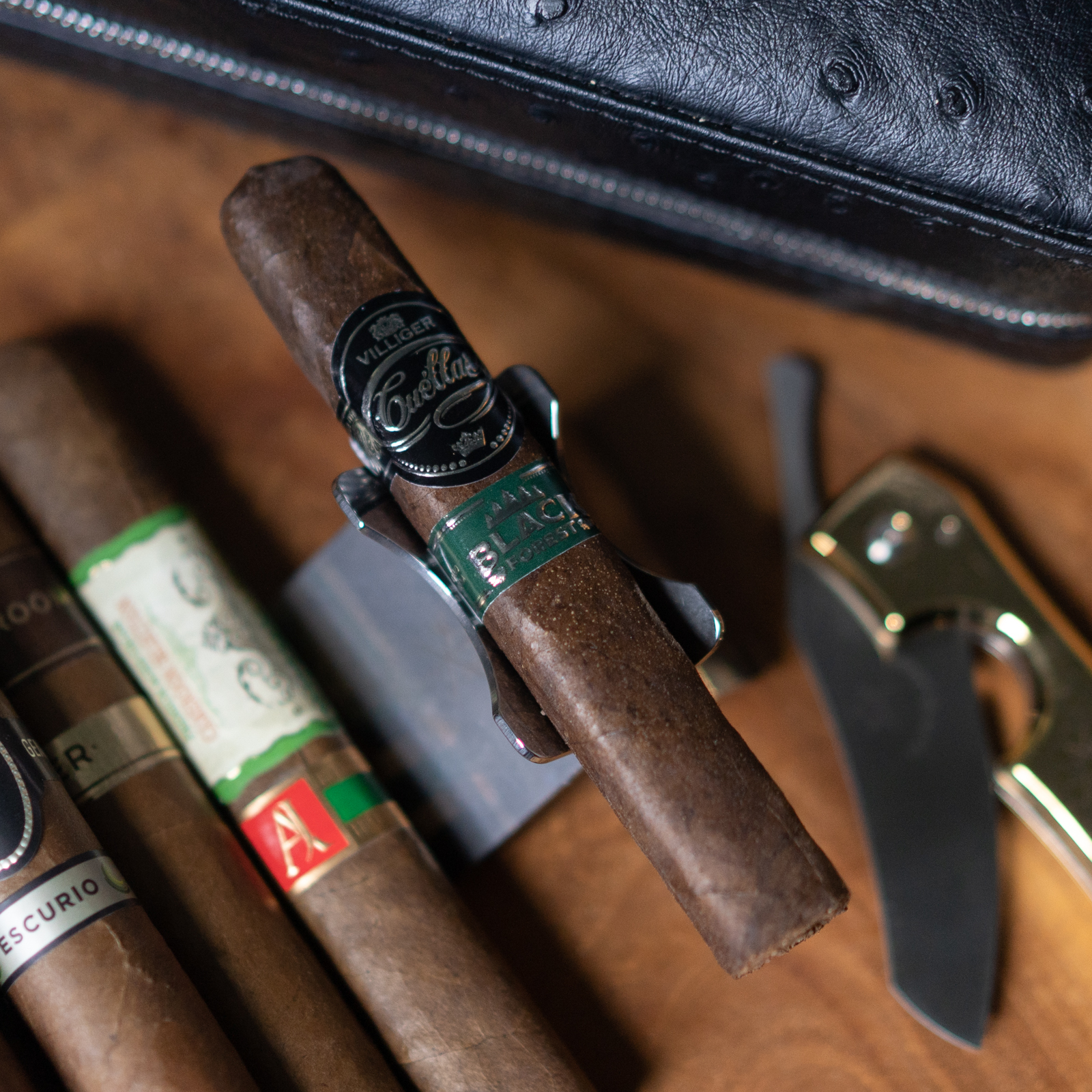 The second third is still very airy in body.  However, it continues to maintain good heat and burns consistent with lots of smoke production.  There are some developing forward-notes of coffee with a spicy finish.  The aroma is still chocolatey with a retrohale reminiscent of fresh baked bread. As it burns, there are bolder flavors of hazelnuts and leather, with a fruity finish.
The last third stays very singular in flavor.  Not much change.  More spice, fruit, and cedar.  The burn maintains its phenomenal performance and smoke production.  There is a BBQ aroma coming off the foot. The retro is more faint now, but it helps enhance an espresso nuance that is present.
The finish is harsh with hazelnuts and wine oak.  The cigar burns hot and makes a poor exit.
Conclusion
The Villiger Cuellar Black Forest Robusto is best described as a cigar you would give to a novice smoker who is just getting the hang of spicier and/or more peppery cigars. For a tiny smoke, it has some nuance and body, but not too much.  It is not intimidating, and smokes with ideal obedience.  The Villiger Cuellar Black Forest Robusto is a fool-proof smoke I would definitely pass along to someone beginning their cigar journey who needs a reference point in the maduro category. Enjoy!
Final Score: 80