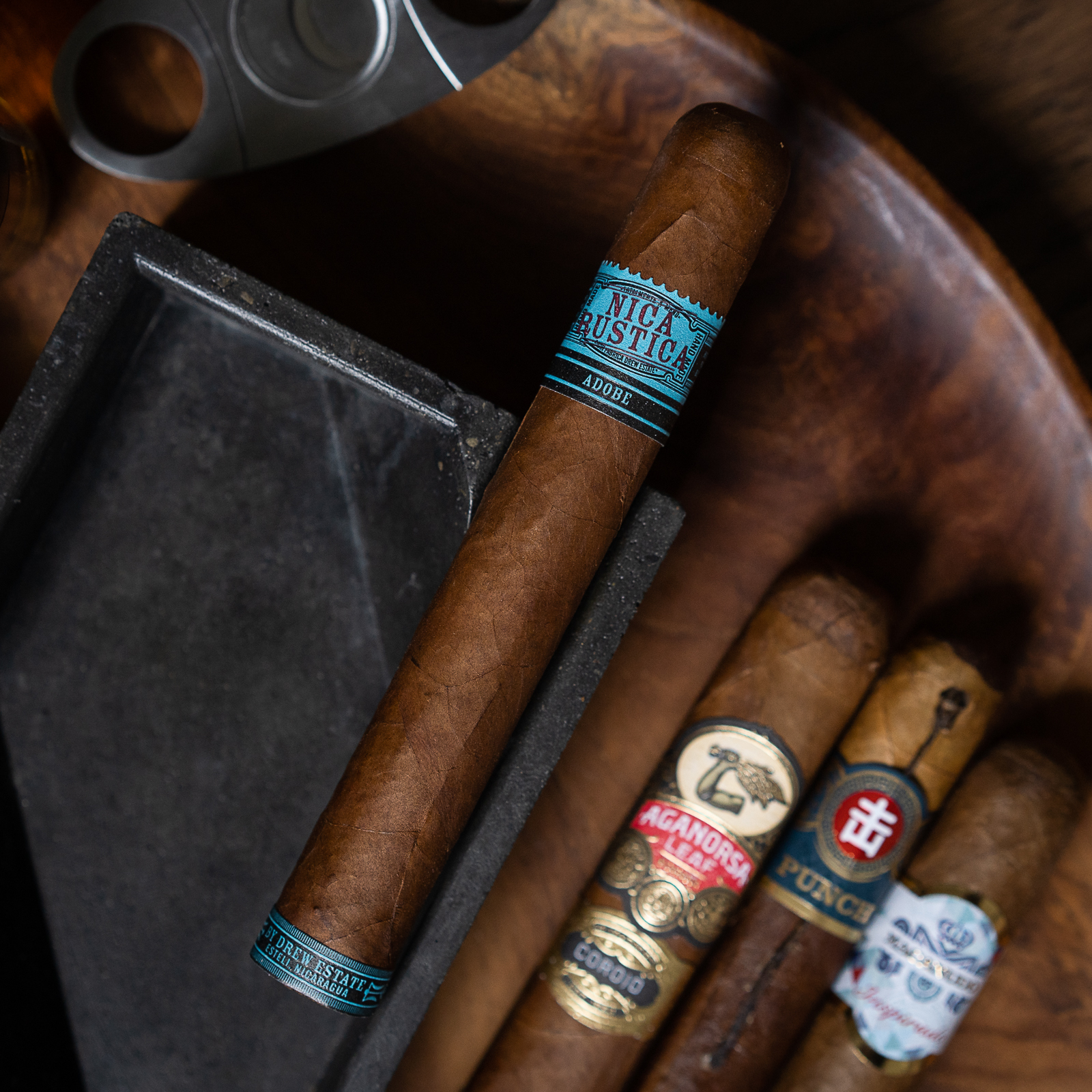 In 2013, Drew Estate introduced a new line of cigars called Nica Rustica. The purpose was to pay homage to the beautiful Esteli, Nicaragua, where colorful barrios shine brightly within the mountains and the home of La Gran Fabrica Drew Estate.
This year, Drew Estate created a second expression under the Nica Rustica portfolio called Nica Rustica Adobe. It came with a recent Freestyle Live Event Pack under the guise of a mystery cigar.
In an interview, Jonathan Drew, founder of Drew Estate, describes Nica Rustica Adobe as "…a proud and no-nonsense cigar that represents our strong bond between La Gran Fabrica Drew Estate and its beautiful Nicaraguan home, where the mountains meet the sun."
Blend Specifics
Cigar Reviewed: Drew Estate: Nica Rustica Adobe
Wrapper: Ecuadorian Habano
Binder: Brazil
Filler: Nicaragua
Size: Toro (6″x52)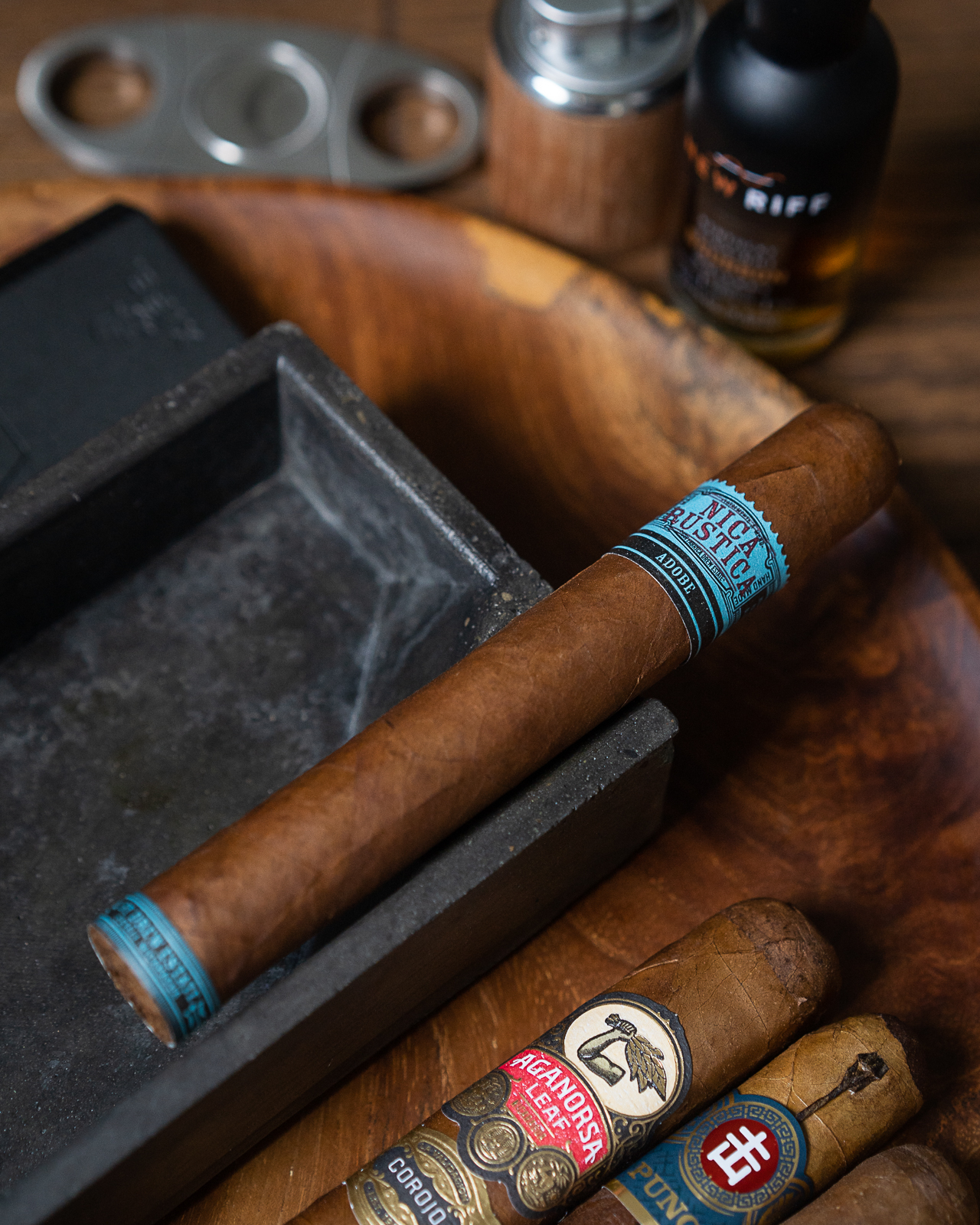 Appearance & Construction
The light brown wrapper on this cigar looks smooth but is quite dry to the touch. There are a few tiny cracks throughout the cigar, with several visible veins running the surface amok. Even so, this cigar still feels mighty sturdy.
Flavor and Smoke Characteristics
The cafe au lait colored wrapper gives off a faint sweetness on its surface. When I traveled down to the foot of the cigar, it got more tart with a dash of pepper spice, which tickled my nose. I slice off the cap using my trusty Xikar XO cutter and go straight in for a cold draw. The flavor is fruity: sweet and tart apricot, to be exact.
As soon as I light the cigar, I go in for a puff and get a combination of sweet and savory taste with profiles of charred wood, dry hay, raw sugar, and black pepper spice. I retrohale the next puff and got a satisfying amount of red pepper spice. The spice lingered for a while before it decided to settle down. I was then able to identify roasted peanuts and cedarwood. The finish of this cigar is unique; I got left with mesquite flavors from the retrohale and sweet and spicy sawdust on my palate. So far, this cigar has a solid build. The burn line is slightly wavy but even. The restrictiveness is on the tighter side for me, about an 8 out of 10. Even so, it gives off a plethora of smoke.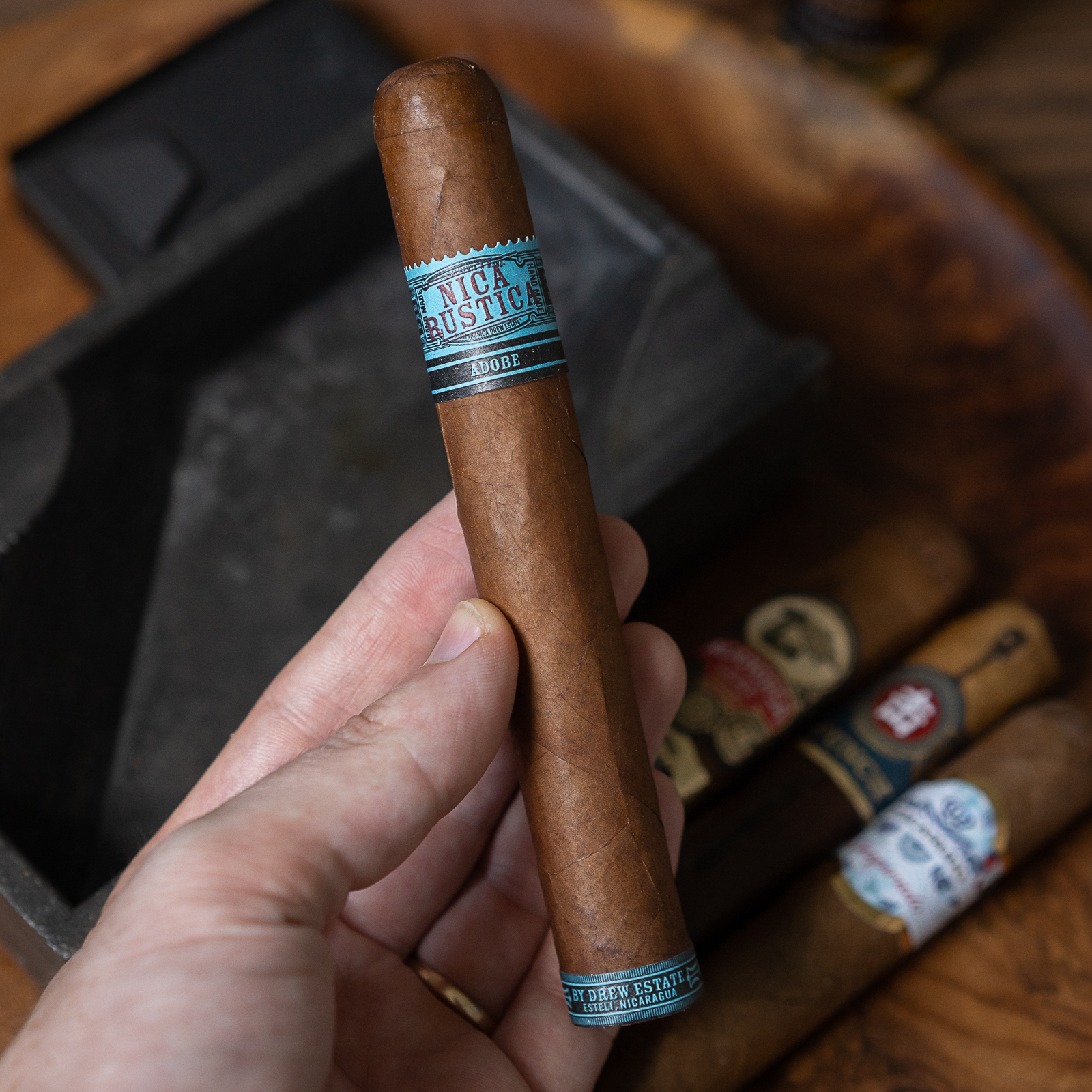 Sadly, I only enjoyed about an inch and a half before a tunnel formed, and it was big enough for me to hear my echo if I screamed into it. I run my fingers halfway down before I feel a solid spot where the tunnel ends and reluctantly cut almost 2 inches off.
I fast-travel to the second third and relight the cigar. The smoke becomes creamy as I taste raw almonds, dry hay, and sweet toffee. The spice on the palate is gone completely. I then retrohale and got greeted by the same red pepper spice from the first third. Similar to the reappearance of the red pepper spice on the retrohale, the tunneling resurfaced half an inch in, but it was not as big as the first one, and I decided to power through.
Unfortunately, the final third did not get any better, as the filler tobacco is almost non-existence at this point. I get sweet and creamy raw almonds and cedarwood before the smoke gets too hot. I did one last retrohale, and it was delightful! I got sweet and tart stone fruits, creamy toffee, dry hay, and a satisfying amount of pepper spice. I wished that the last retrohale lasted a little bit longer.
Conclusion
The Nica Rustica Adobe had potential. I thoroughly enjoyed it before the tunneling and on the final puffs. I like the constant sweet and creamy profile; it was welcoming, but the construction issue was too much to bear. Overall, I don't think this is a good representation of the Nica Rustica Adobe; I will seek out another one and hope it will redeem this one.
Final Rating: 76