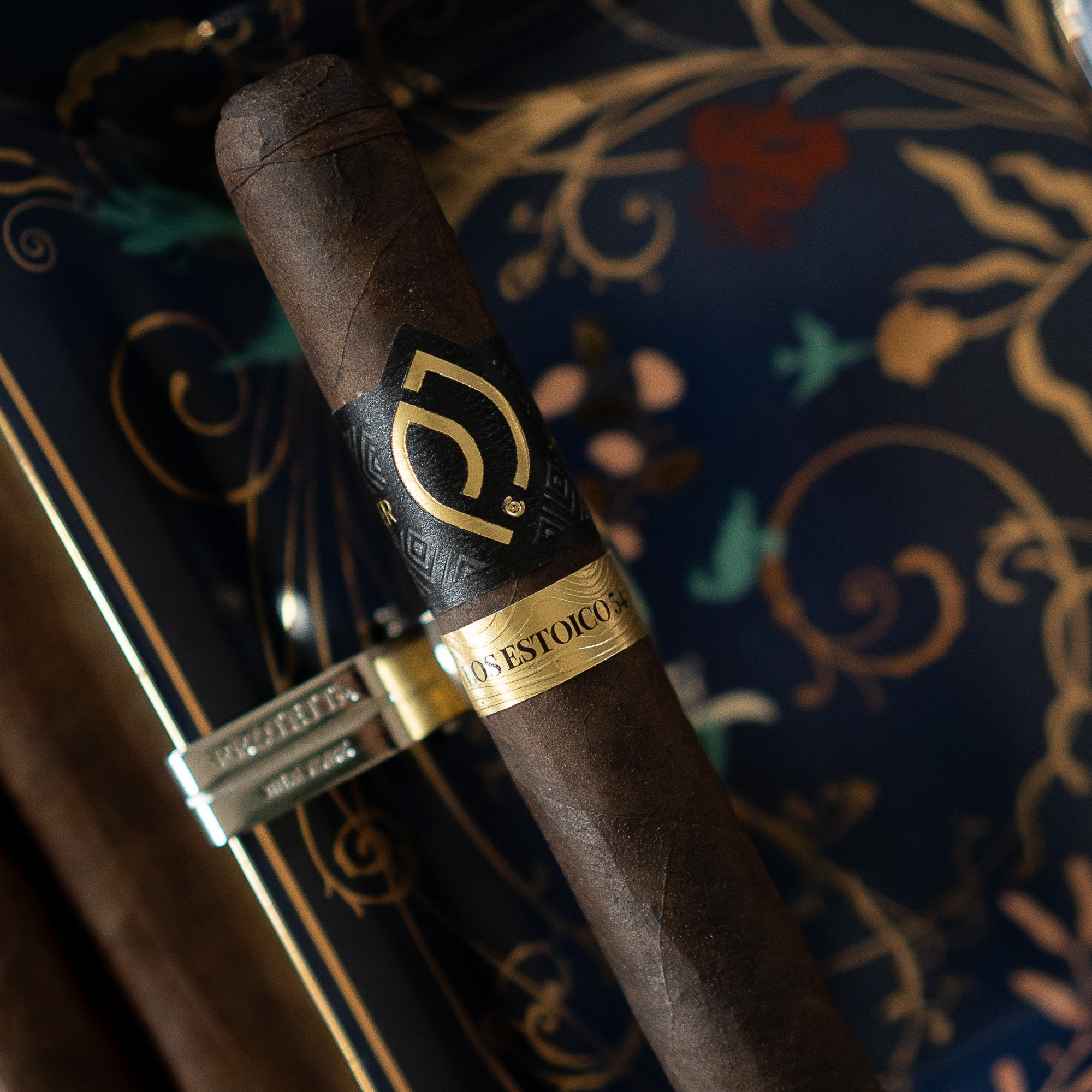 In the Fall of 1992, Cigar Aficionado published the first issue that showcased tobacco and all the products related to it in one way or another. Nowadays, the quarterly issues of Cigar Aficionado mainly focus on lifestyle brandings going from cigars to accessories, traveling, golfing, yachts, wine, spirits, etc. During the most recent PCA tradeshow, one luxury brand stood out above the rest: Peter James.
Peter James Co. started from a conversation a group of friends was having about the lack of a cigar organizer that is both functional and stylish. Today, not only known for its ultra-durable and stylish cigar cases, but Peter James has a wide variety of lifestyle products such as cologne, espresso beans, lighters, and even couches! One can even say Peter James's eminence in lifestyle branding.
John Peter Laurendi, one of the co-founders of Peter James Co, is no stranger to exploring the uncharted sea. Taking an unconventional step, Laurendi delves into the realm of cigar making. Why is this unconventional, you ask? Because we always see cigar manufacturers dabbling into lifestyle branding, never the other way around.
Los Estoico means "The Stoics" in English. The number "54" references the ring gauge of the first cigar Laurendi obtained from his father. Ultimately, Laurendi wanted to create the perfect casual, everyday cigar, and Los Estoico 54 was his answer.
Blend Specifics
Cigar Reviewed: Peter James Los Estoico 54 Maduro
Wrapper: Mexican San Andres
Binder: Indonesia
Filler: Jalapa, Condega, Undisclosed
Size: Robusto Extra (5 3/4″ x 52)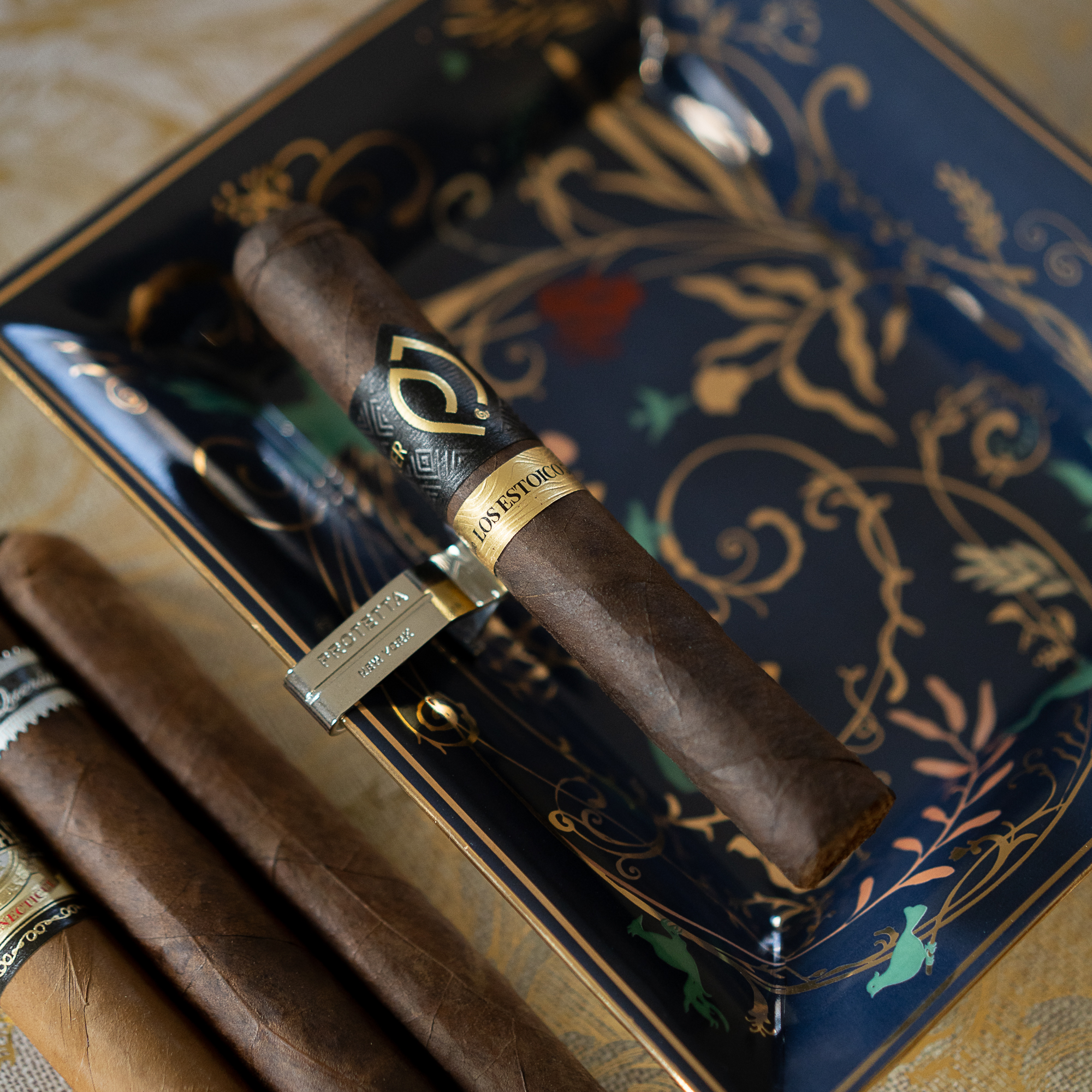 Appearance & Construction:
Laying across the white porcelain Davidoff ashtray, the Maduro cigar looks even darker, almost escuro shade. Upon closer inspection, there is an unspoken beauty about the dark wrapper: oily but not toothy, it feels soft yet sturdy. The wrapper leaf is smooth, with no veins, and is masterfully rolled. The cigar feels weightless: the filler tobacco is loosely packed and is proportionally filled throughout the cigar.
Flavor and Smoke Characteristics
Sliding the cigar across my nose, I get the scent of tangy raisin and cocoa powder. As I got to the foot of the cigar, I experienced sweet stone fruits and pepper spice. To complete my pre-light ritual, I sliced off the cap with my XO Xikar cutter and did a cold draw. This cigar is herbaceous with a hint of mustiness and a sweet aftertaste. This is one of the more unique cold draws I've experienced.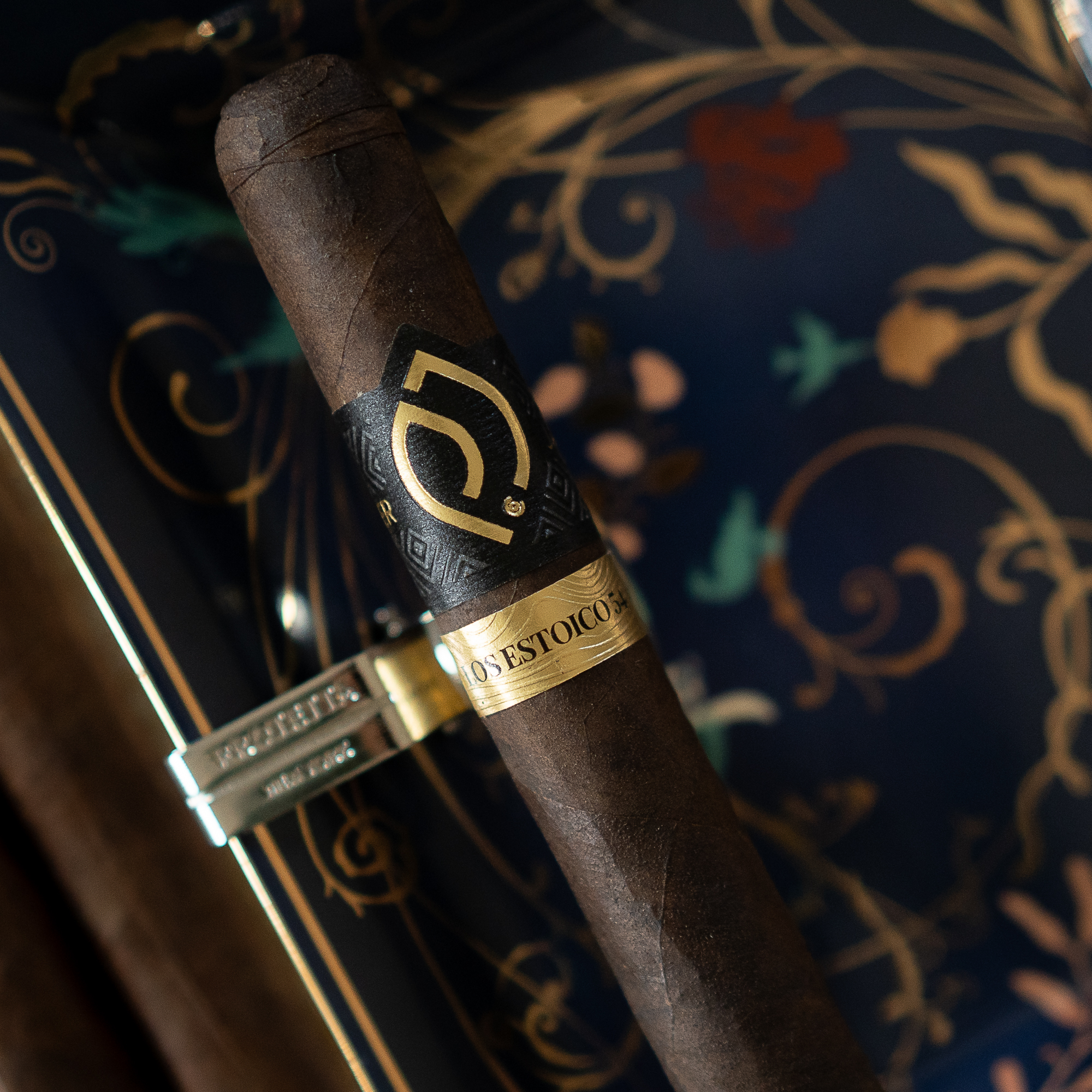 I go in for the first draw as soon as the foot of the cigar shines bright red, wondering if I would get a similar unique flavor note post-light. The smoke is sweet and creamy. I then get bitter herbs, cocoa powder, raw sugar, roasted peanuts, and leather. I proceed with a retrohale and immediately get black pepper, but it leaves as quickly as it came. I am left with raw sugar and leather.
So far, the burn line is even, and the draw is pretty loose. As I mentioned before, it feels like the filler tobacco is loosely packed, so the ash is flakey, and I find myself wearing it as soon as I look away from the cigar. And lastly, I prepared myself for a fuller-bodied cigar cause of how it looked, but the strength is around a medium-body cigar.
The cigar doesn't change much when I get to the halfway point. The combination of sweet, creamy, and cocoa powder profile reminds me of Swiss Miss hot chocolate, but the taste of the bitter herb is still very forward, and it is not a combination that I enjoy. The retrohale slowly intensifies with the black pepper spice in strength and longevity. The profile deepens as well with oakwood and cocoa nibs.
As I'm approaching the nub, the smoke gets even creamier. I taste oats, oakwood, cocoa powder, tan leather, and a hint of red pepper spice in the back of my palate. Also, I'm relieved from the bitter herbal flavor, but my mouth was already tainted by it, and I got a constant reminder of the aftertaste. Unfortunately, I became nauseous from the combination of sweet, creamy, and bitter herbs. So, I decided to cut short my experience with 2 inches left on the cigar.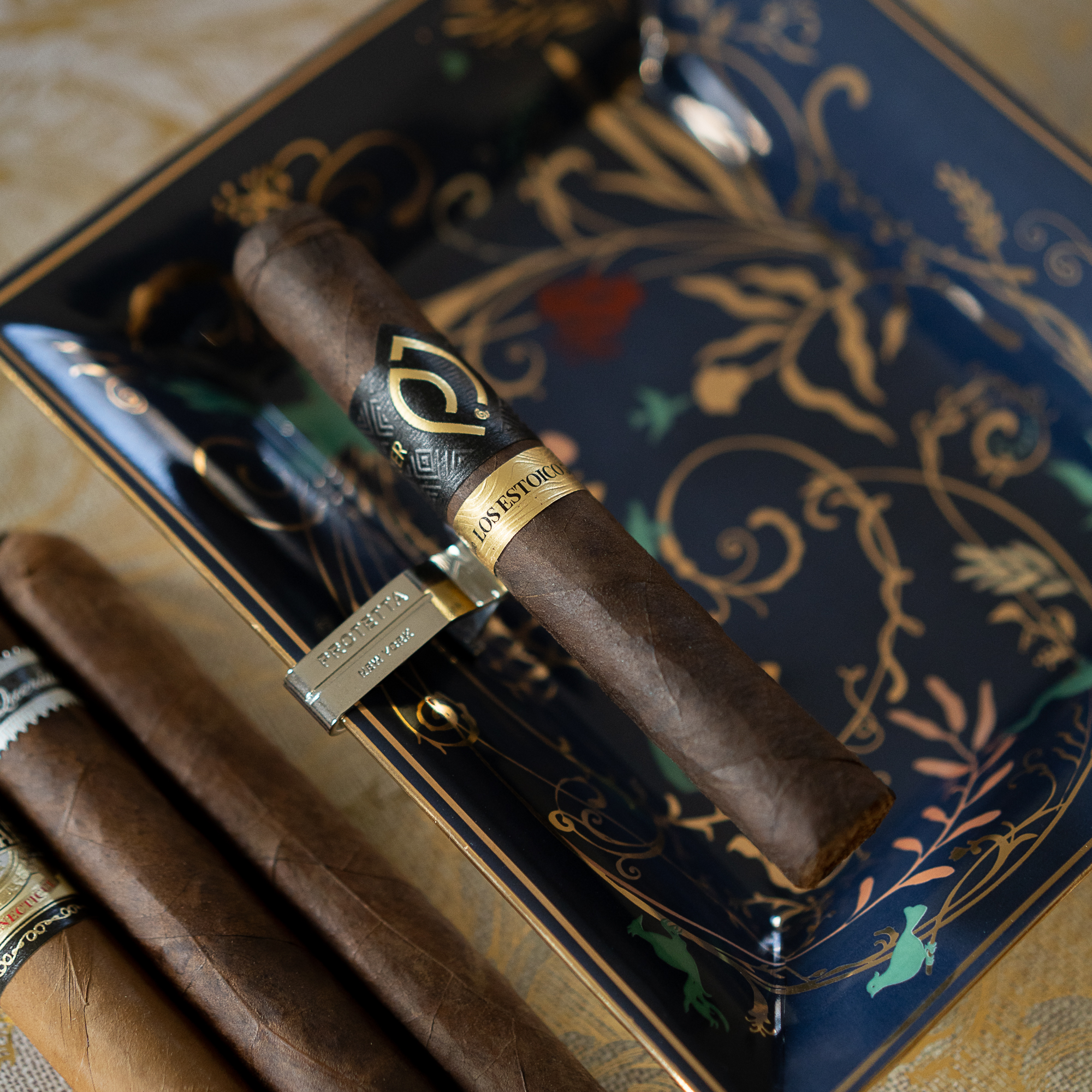 Conclusion
Will Roger probably said it the best, "You never get a second chance to make a first impression." Los Estoico 54 Maduro did just that. Even though sweet, creamy, and bitter are not combinations I enjoy, I can recognize the quality of the tobacco and the passion that went into it. Because Laurendi did not come from a tobacco background, this cigar is truly impressive. While flawed, it does have positive redeeming qualities, so I am interested in trying the Habano version and cannot wait to see what the future holds for Peter James Cigars.
Final Rating: 86