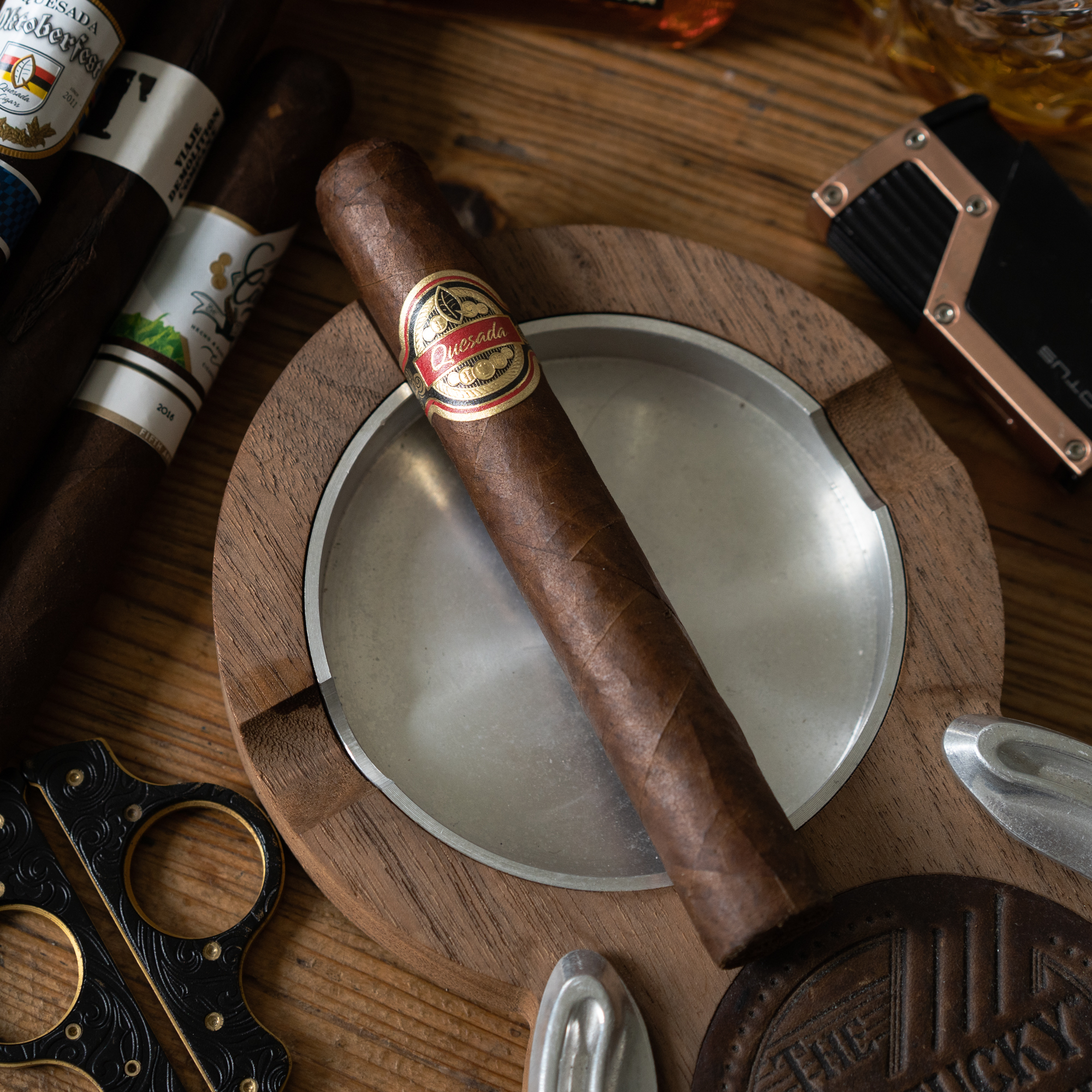 Quesada cigars makes not only some choice lines, but their factory creates blends for many other brands as well. I've enjoyed much that comes from them in addition to the companies they've worked with. The Quesada 1974 honors the year their factory opened in the Dominican Republic. This toro is a new size to the line that adds to their extensive portfolio. The toro size can give a lot of opportunity to put together several tobaccos in a blend to create wonderful flavors. Read on to see if that's what happened in this blind review.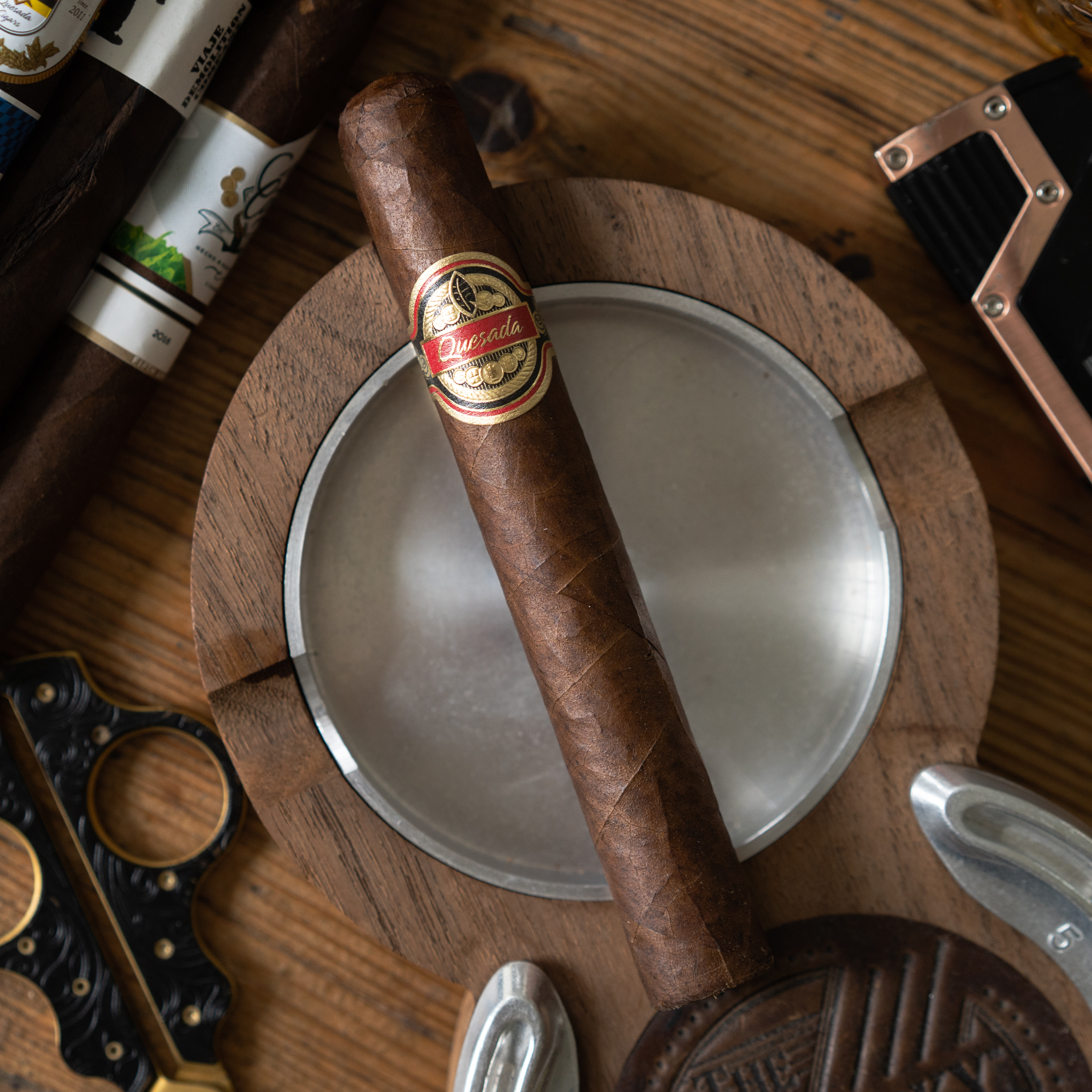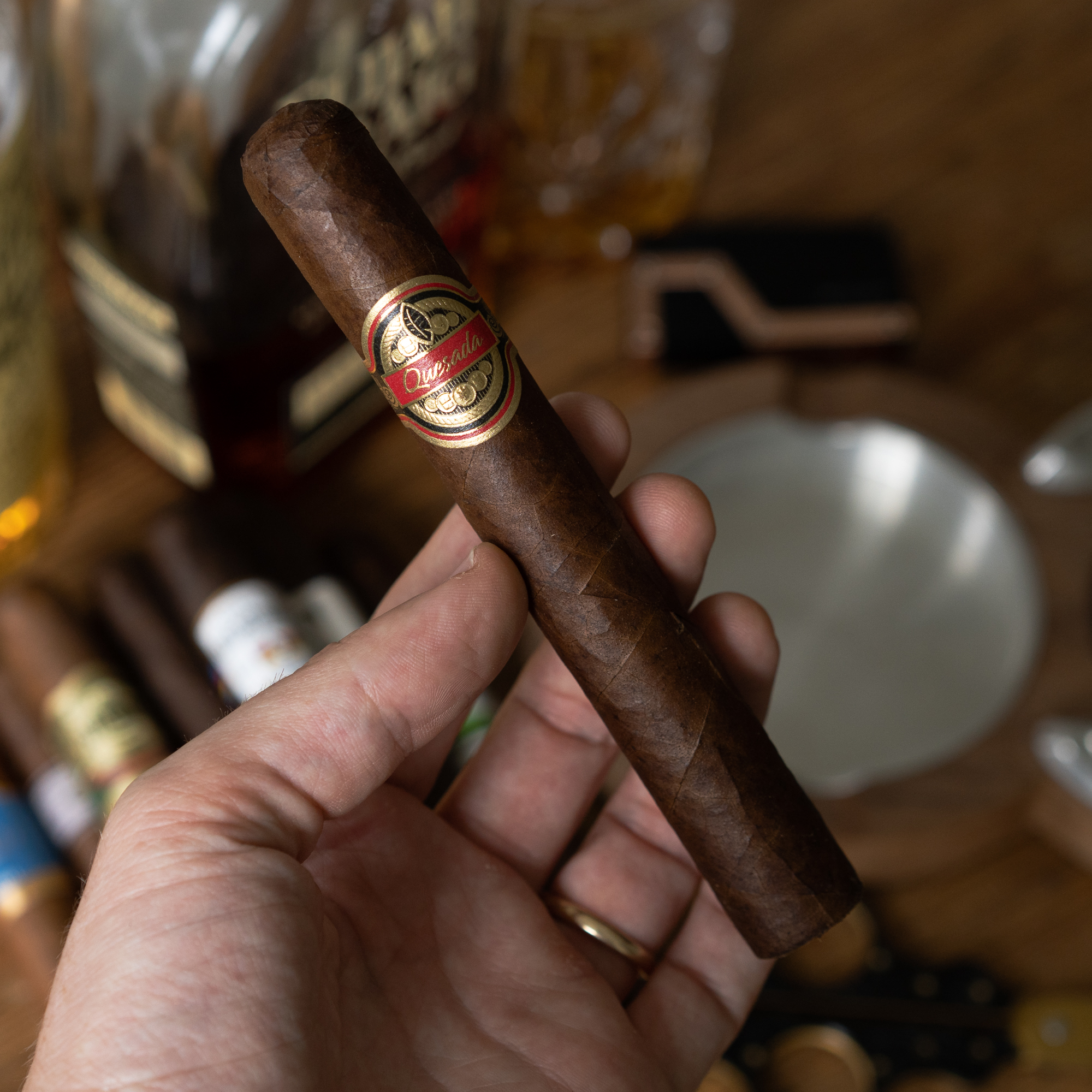 Blind Review: Quesada 1974 Toro
Blend Specifics
Cigar Reviewed: Quesada 1974 Toro
Wrapper: Ecuadorian
Binder: Dominican
Filler: Dominican, Nicaraguan
Size:6x 52 (Toro)
Appearance and Construction
This toro has a sizable milk chocolate wrapper with a rounded cap. There are several veins running alongside and to the touch the cigar is firm from top to bottom. In hand this a hefty cigar and rolling it across my palm it glides swiftly having very good construction. The foot is earthy and woody with a faint mustiness.
Flavor and Smoking Characteristics
Using my Xikar VX, I make a V-cut to the head and take a dry draw. I'm picking up mushroom through the filler and salt from the wrapper. I torch the foot and it is airy with pencil lead and salinity. With another puff oak and forest floor bring an earthy almost damp profile. I retrohale and the wood continues with raisin and dark fruits pushing through. The body is medium, and the ash is white with an uneven burn.  For a smoke this size and what seems like a lot of filler tobacco the flavors are appearing quite faint. Graphite, yeast with a short bitter finish come forth as the smoke production is increasing.
The burn continues to be uneven midway, and a slow draw brings a vegetal and perfumy character to the cigar. I'm getting more cedar than oak now on top of cocoa and graphite. A retrohale brings a spicy character that finishes rough through the nose leaving a green taste on the palate. The body maintains its medium profile, not deviating from the beginning. The wood is sharp as I allow the smoke to resonate siding with a nuttiness that emerges. Even at the halfway mark the cigar appears rather linear.
Reaching the toro's last third the burn line is slanted and there's notes of yeast and barnyard with burnt notes on the back end. Taking another a retrohale, the mushroom and dampness return with some floral and that underlying vegetal taste that's rough on the tongue. Charred oak emerges from a slow draw with a waxiness on the finish. The cigars continues to be medium in body with discernible flavors only increasing slightly. A final long draw more char develops with a short earthy ending to the  cigar.
Conclusion
This cigar had several issues that muddled its flavors. The bitterness along with its vegetal notes were rough to taste which is too bad as the mushroom, pencil lead and salt gave a pleasant earthy quality that seemed to be the base of the profile. The floral and woody notes in the last third we're overshadowed by an unpleasant waxiness that lingered on my palate. I was surprised when I found out this was a Quesada 1974 Toro as I was looking forward to trying one but perhaps, I'll look toward other cigars in their profile which I find quite enjoyable.
Final Rating: 85