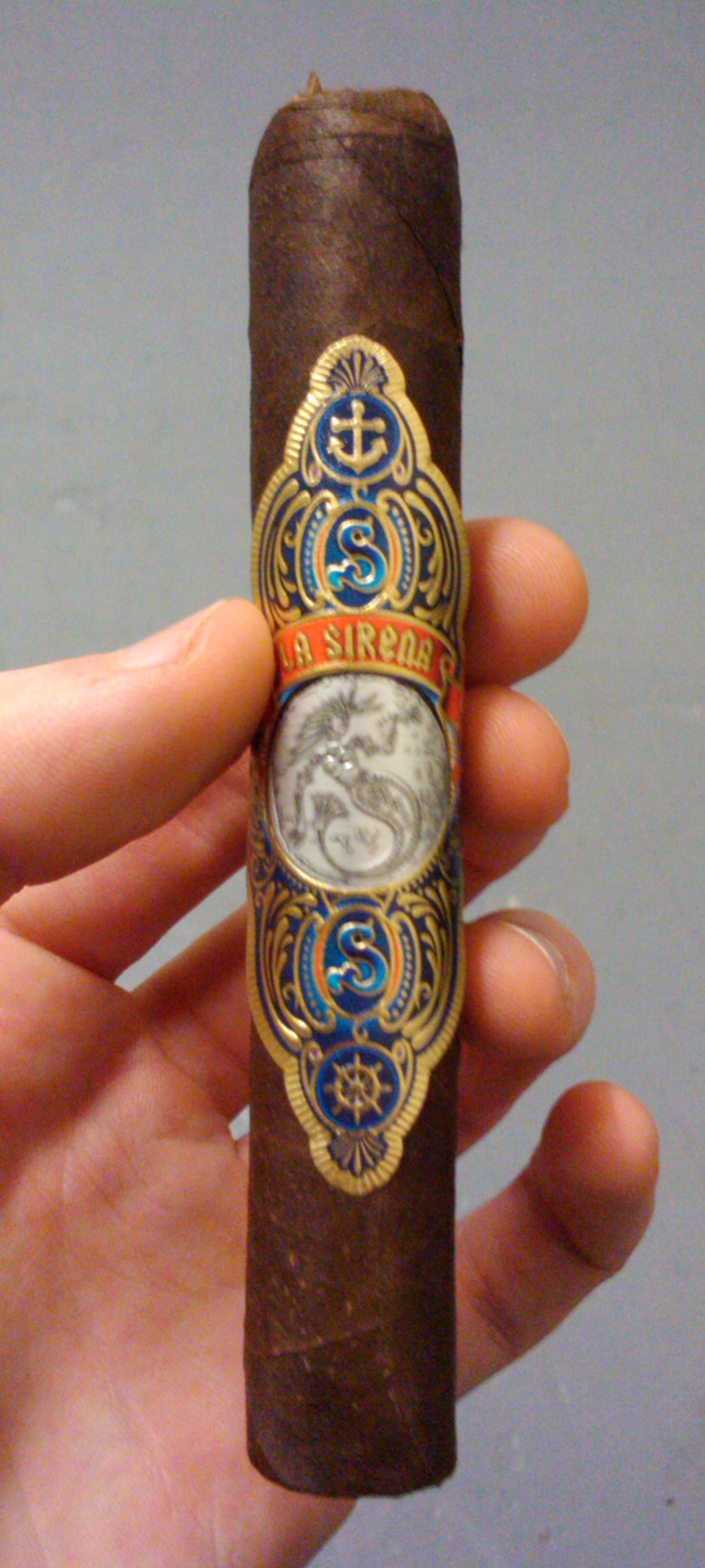 I would be lying if I said that I reviewed this cigar tonight because I'm behind on my reviews (although I am). I decided to review this cigar because, all joking aside, I was really, really excited to smoke this cigar.  A few weeks ago I ran into Barry from acigarsmoker.com, and he gave me some pretty glowing remarks on the new La Sirena line. So, when I found a few of these sticks in the mail when I returned from my Christmas travels, I dropped everything, even postponing cleaning my apartment (pretty impressive, huh?) to smoke this stick.
Part of the Miami Cigar portfolio, La Sirena cigars are a result of the masterful blending technique of Don Pepin Garcia of My Father cigars, and the new cigars were well accepted at ICPCR.  On hand with this smoke was a glass of cognac, music from Pink Martini, Melody Gardot, and Coldplay.  I also brought along a copy of one of my favorite books, Orthodoxy by G.K. Chesterton (take a week and give this book a read – it is well worth it).
Specifics:
Size: 5 x 50 (The Prince)
Wrapper: Connecticut Broadleaf
Binder: Nicaraguan
Filler: Nicaraguan
Appearance & Construction:
Wow! What a label! It easily takes up half of the cigar and features an oceanic theme with a silver mermaid, an anchor on top and a helm on bottom. Attempting such a daring theme for a label could have been dangerous, but the designers at Miami Cigar pulled it off well. On an unrelated note, I am also a big fan of the name of this particular cigar, only because it is named after one of my all-time favorite works of political philosophy by one Niccolo Machiavelli.  But to get back on track: the Connecticut Broadleaf wrapper is a gorgeous, well textured dark brown with minimal veins and clean lines – well put together. The foot of the cigar smells faintly of berry granola, natural tobacco, and a good deal of spice. The draw was excellent, and I couldn't wait to light this cigar up.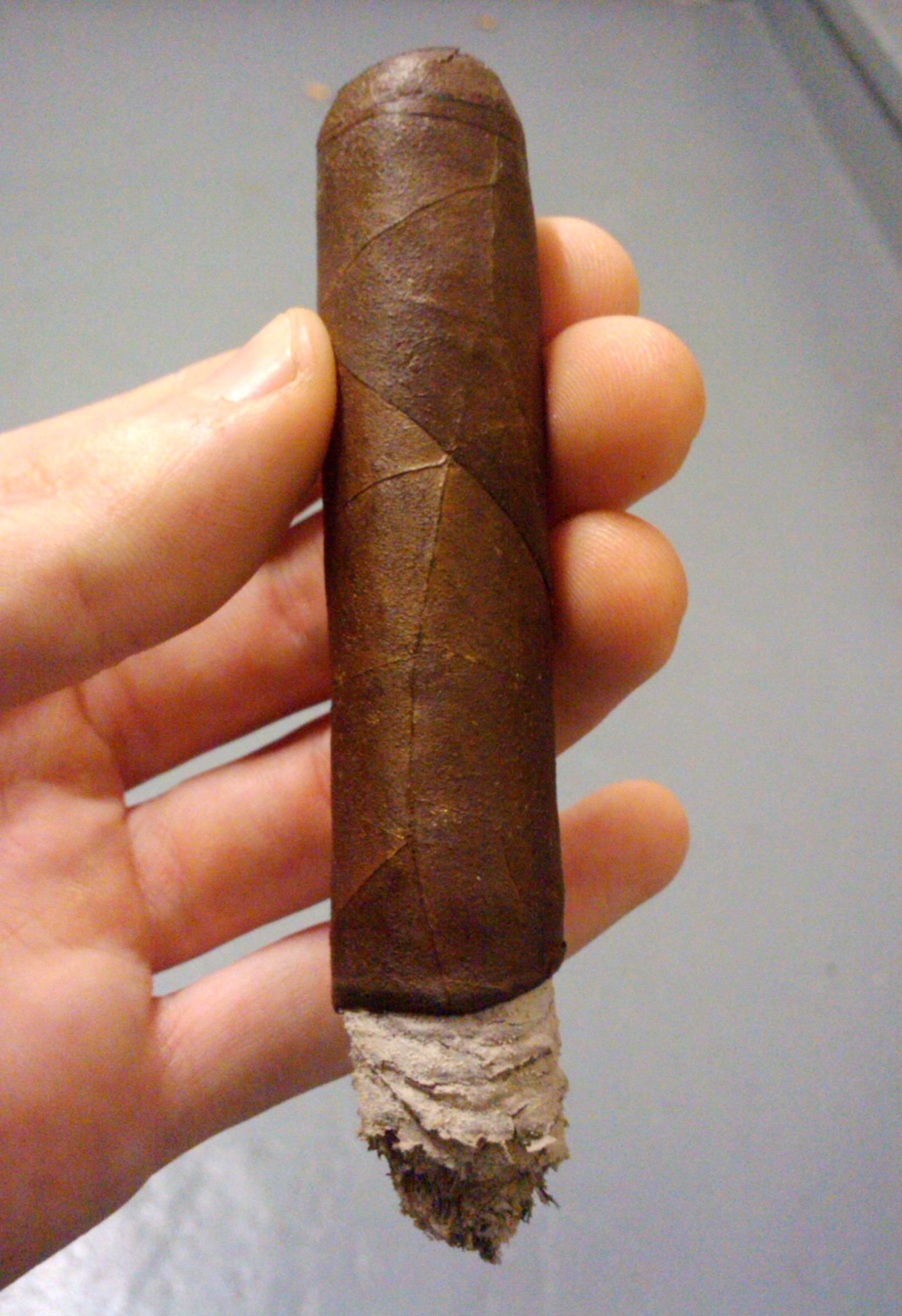 Flavor & Smoking Characteristics:
The first puff of this cigar told me that this was going to be a truly special stick. The taste was flavorful, complex, with dark chocolate, coffee, and a hint of spice taking the spotlight. These flavors were accented with a savory aroma. I'm not sure it is an accent I liked, but I was sure willing to investigate further after such a great opening. About half an inch in, I picked up a bit of leather which is a nice addition, and the savory aroma moved more to mirror the taste – dark chocolate and leather – a bit more enjoyable. I really enjoyed the richness of this cigar. The smoke was smooth and sweet, the burn was great, and the smoke stayed cool. A great combination.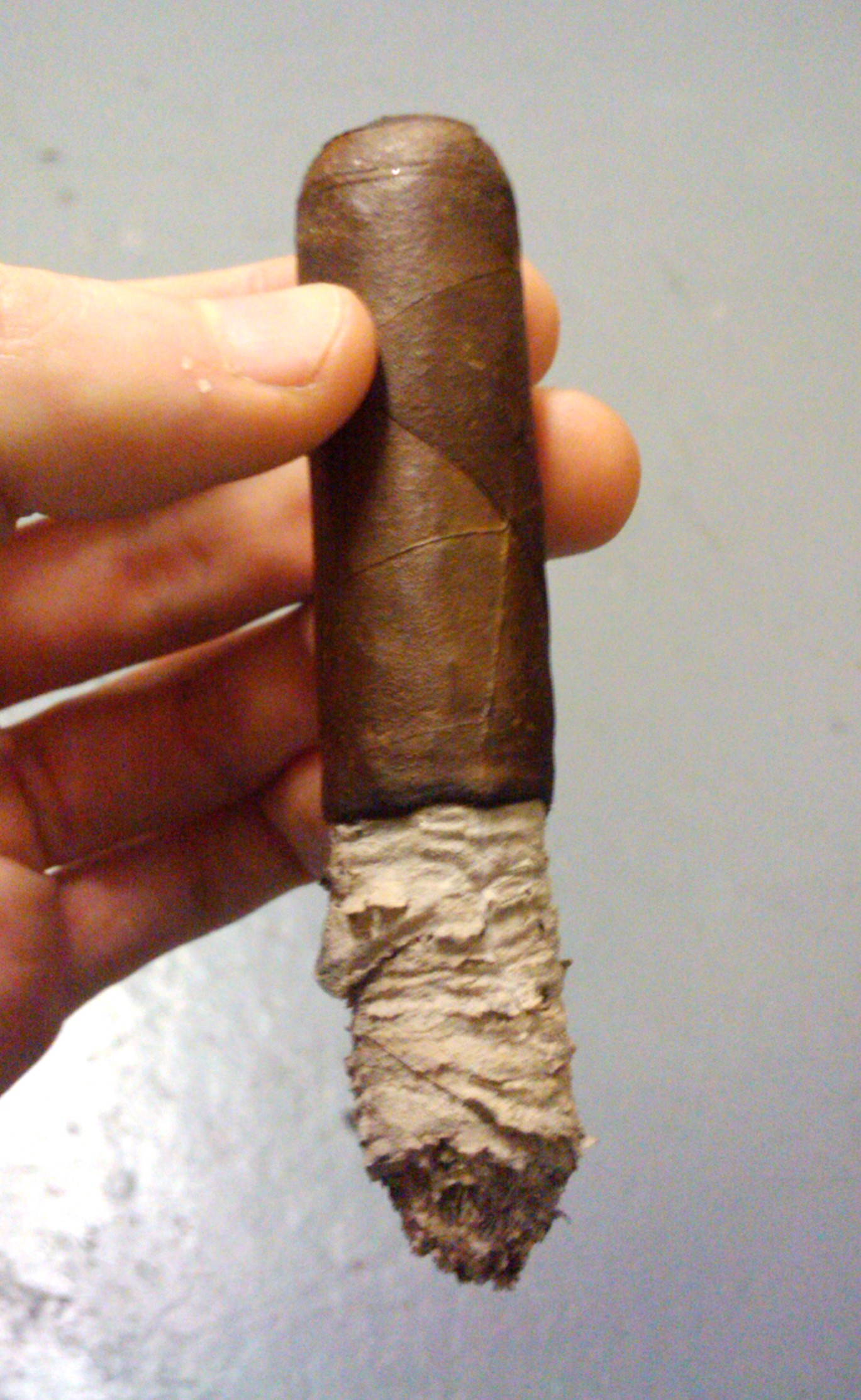 At around 2/3, I turned the lights off and enjoyed the complex flavor and aroma of the cigar. Pink Martini playing in the background was a perfect compliment. I can't say that I was taken to an underwater wonderland (that wouldn't jive well with the physics of smoking a cigar), but in any case it was a great place to be. The more I think about it, actually, the more this cigar reminds me of one of my all times favorites, the Casa Magna Colorado (the Cigar Aficionado 2008 cigar of the year). Both cigars have impeccable construction, weigh well in the hand, and generate ultra-complex flavors.  At the last third, the spice picked up a bit, and unfortunately so did the heat of the smoke. The cigar was enjoyable down to the end, but wasn't quite how I would have liked it to end.
Conclusion:
I've got to agree with Barry's review of this stick and say that it is simply a stellar smoke.  This La Sirena cigar is complex, full bodied, and has a great flavor profile. The construction is great too. The only complaint that I have is that at a few points the savory aroma became a bit too prominent and (to me at least) threw the balance of the cigar off.  Even in light of that, I enjoyed this cigar immensely and was sad when the smoke ended.  I'll definitely be buying more of these in the future and recommend you to do the same.
Final Grade: A