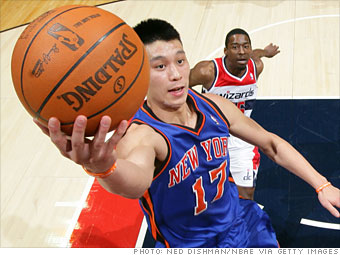 What a bummer. The New York Knicks have failed to match Houston's bid for their senior player Jeremy Lin. Houston made the star a 25 million dollar offer for a three-year contract.
He probably grew up thinking he needed a degree from Harvard to make that kind of money!
Anyway, this has Knick's fans up in arms and is being hailed as owner Dolan's crowning failure in a not-so-hot career of team strategery.
We here at FTNYC are pretty disappointed that our city won't have Jeremy Lin and Tim Tebow in the same place next year.
NYC readers – what do you think?