On Friday, September 17th, FineTobaccoNYC hosted its second Summer Cigar Night with Caballeros Cigars in Queens.  Caballeros are very new to New York City – the lounge has only been around since may. The lounge is still under construction, and the walk in humidor is in the stocking process, but that won't stop Caballeros from making a name for themselves in the New York City area in the years to come. In their first few months open, Caballeros has begun to develop a reputation among locals for incredibly friendly service, flexible hours, and a relaxed environment.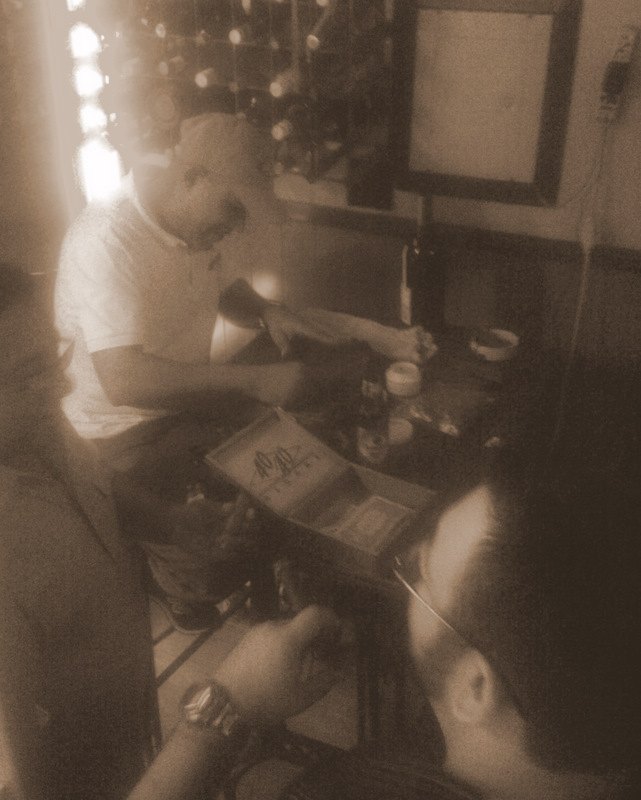 Friday's event started at 7:30pm and ran until about 1:00am.  A range of cigar smokers from around the city were in attendance smoking all kinds of premium cigars – a few I remember were the Rocky Patel OWR, Camacho Triple Maduro, Quintero Maduro, and of course Caballeros wide ranging boutique blend.  The event featured 25% off all cigar packages and accessories, live professional cigar rolling, and an 11:00pm raffle with $100 in cigars and a champagne toast. Caballeros also provided a variety of wines and other drinks including Merlot, Pinot  Noir, Moscato, and a few beers. Everyone who showed up had a great time, lots to eat and drink, and plenty of good conversation.
Come to think of it, I'd have to say the quote of the night came from a good friend of mine who is living in Harlem.  We were engaged in a conversation about our fine tobacco preferences, and I told him that to me a pipe just can't compete with a cigar. To that he replied, "You know, to me a pipe is like a wife: constant, faithful, always by your side.  A cigar is more like a passionate lover that completely overwhelms your senses."
I thought it was an apt observation.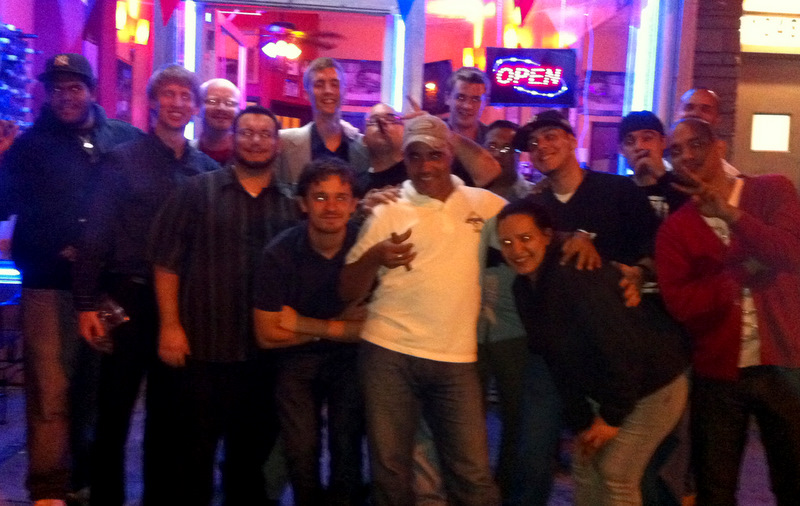 A few minutes later, the height of the night came at 11pm when Caballeros handed out pieces of paper for a raffle for more than $100 in Caballero boutique blend cigars.  Needless to say, the winner (Andrew) was very happy – although it should be noted that Mike Lopez (our gracious host) encouraged him to share.
Overall, the event was a massive success – first because of the great guys who showed up, and second because of the tremendous generosity and hospitality of Caballeros!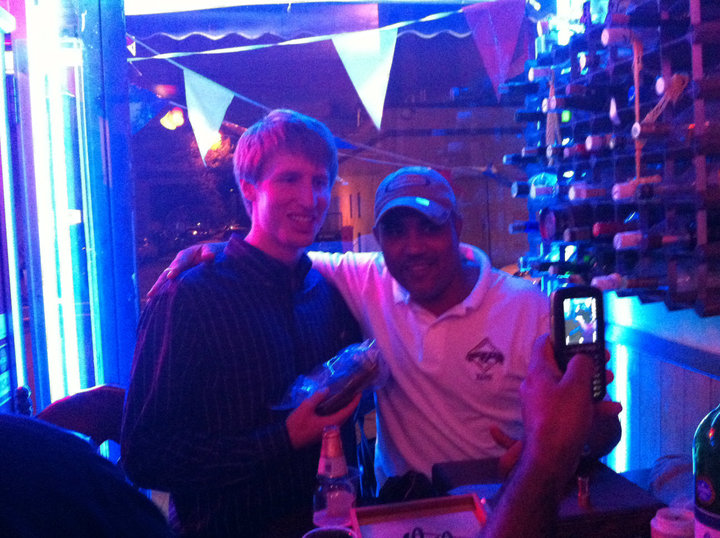 As always, if you are interested in RSVPing for free for a FineTobaccoNYC event, then shoot me an email at matthias.ftnyc@gmail.com, and you will be updated on social cigar events in the city! If you're on twitter – so are we!  You can follow us here.
The next event is coming up in just a few weeks, so shoot me an email and come smoke some quality tobacco, meet new people, and make new friends!