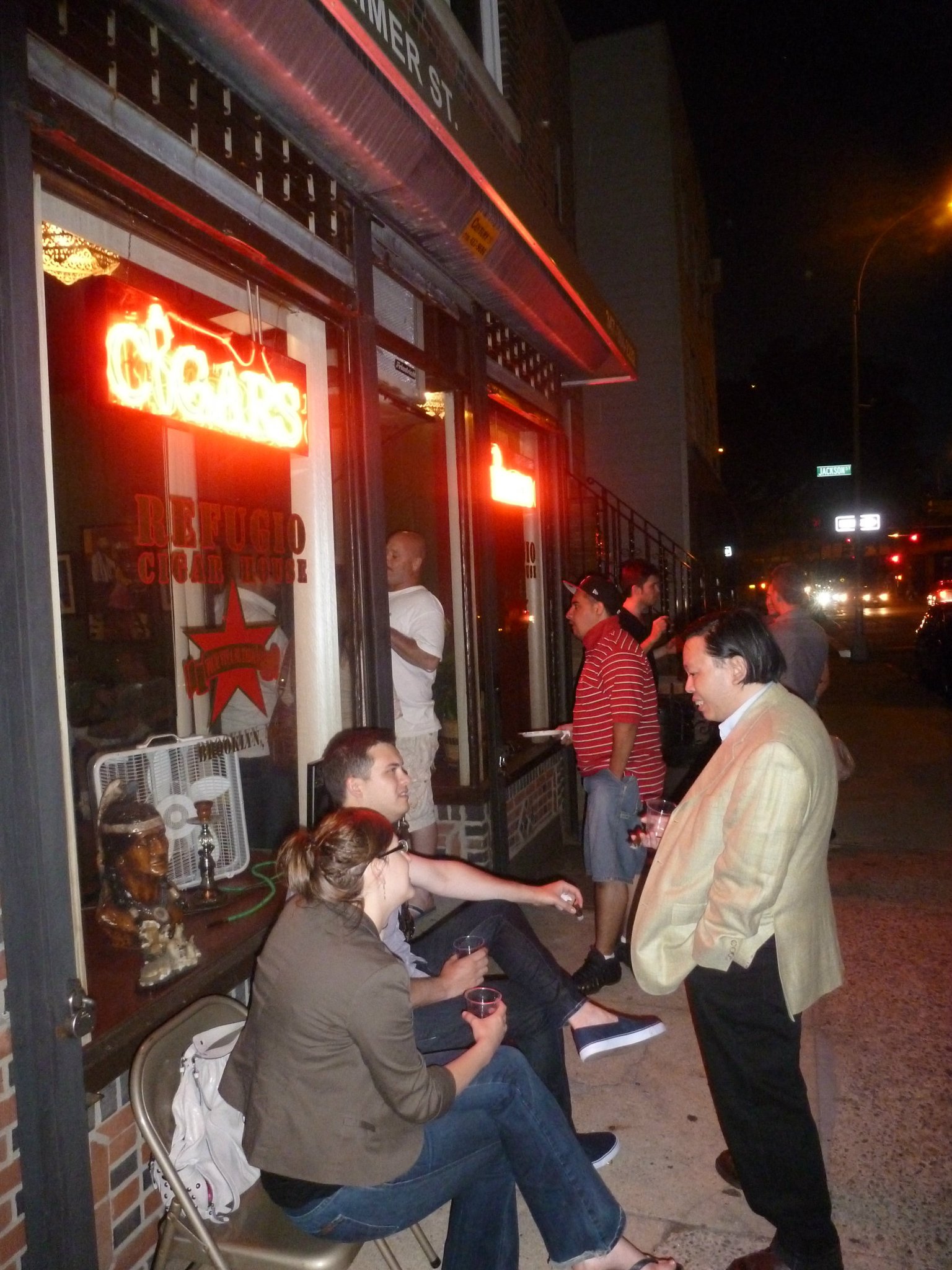 Oh Thursday, June 2nd, FTNYCers got together for their first HERF of the summer.  We met at Refugio Cigar House out in Brooklyn and enjoyed Mike Lopez's incredible hospitality, as well as a few of his new blends.  It was also great to see so many new faces. You can find pictures of the event on our Facebook page.
The evening kicked off at around 7:00pm with a few members trickling in.  With all of the beautiful sunlight, I couldn't resist bringing my home sound system to crank up Latin music. At around 8pm, a professional cigar roller from the Dominican Republic dropped by to roll fresh cigars for us for the rest of the night. At this point we had about 20 people, making for a lot of great conversation. Cigars on hand ranged from 5 Vegas, Perdomo, 601, CAO, Davidoff and of course the Refugio blends. If you haven't tried Refugio's Habano blend, give it a shot – it is excellent.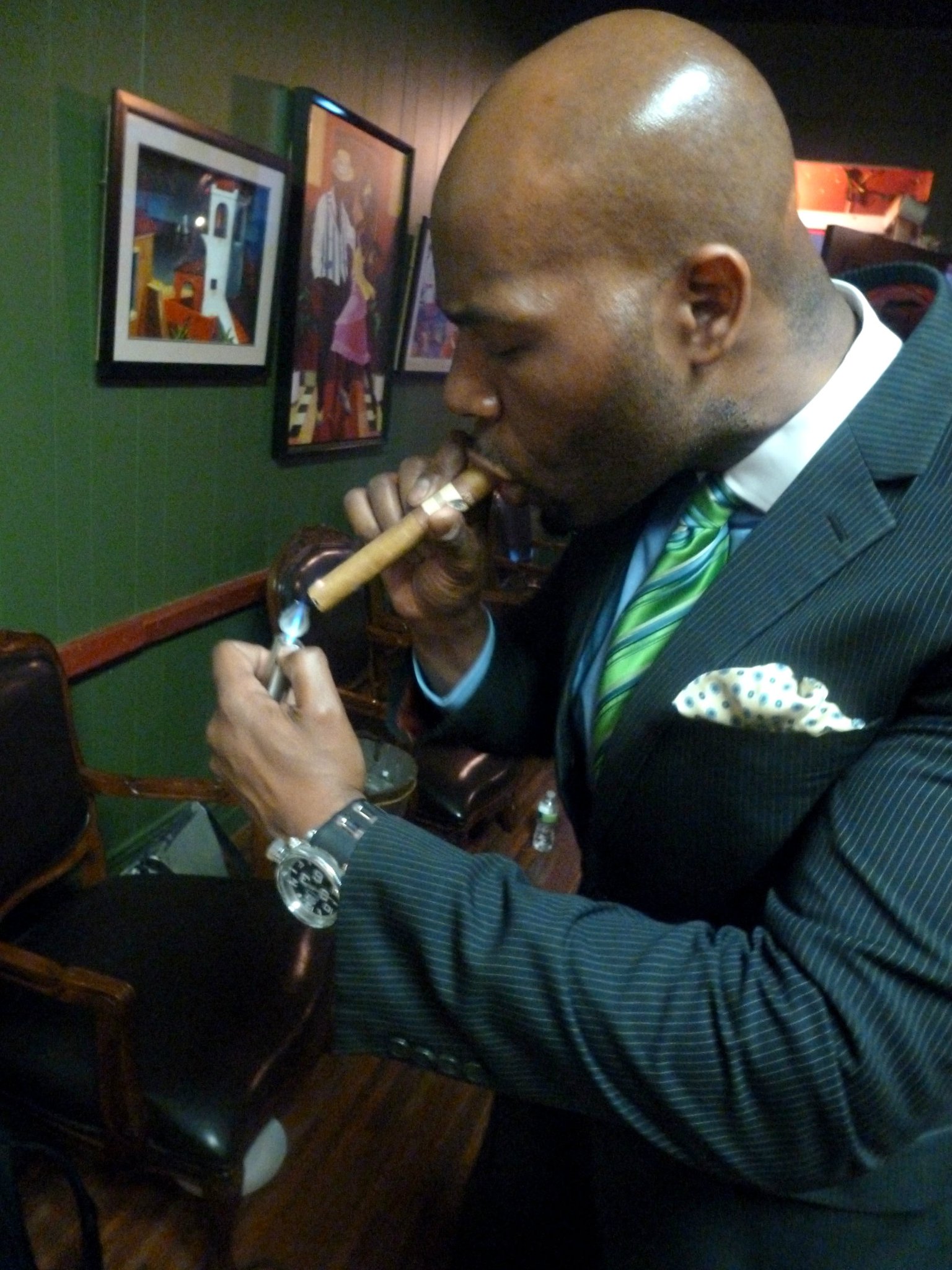 Mike and a few other FTNYC members also brought tons of drinks. Mike also bought pizza from his favorite Brooklyn shop to share with everyone else.  Unfortuntaly, I was so busy talking I didn't have a chance to grab a slice. Next time I'll be a bit more proactive. We also had Kevin Joyce from Maraya Cigar show up, which was a real treat. If you haven't been to his shop on Orchard Street, be sure to drop by – they produce two fantastic house blends.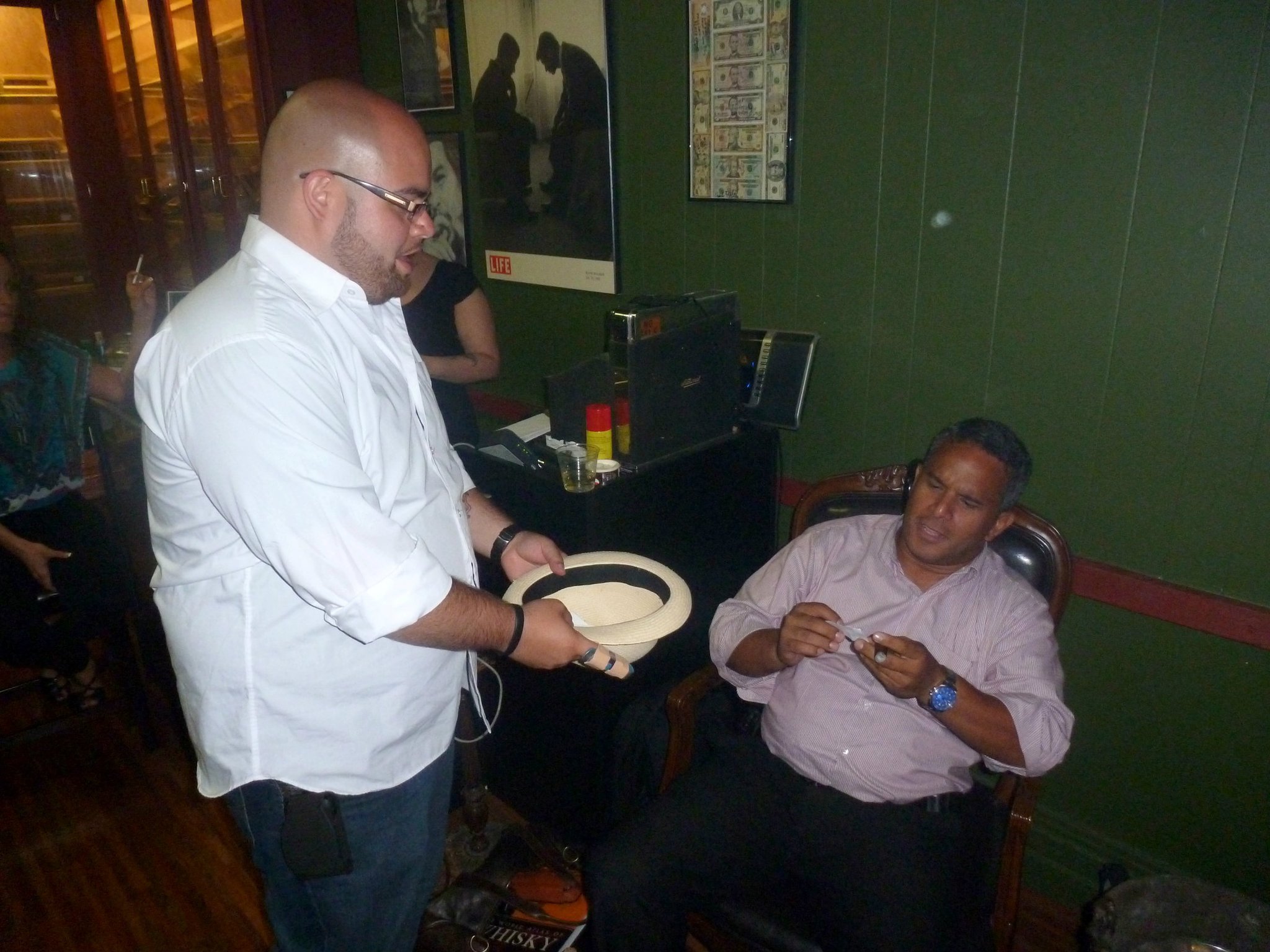 At the end of the night we had a cigar raffle, more music, more drinks, and a few more cigars. All in all, it was a great kickoff to what's going to be a summer full of events. If you're interested in coming to an event, sign up for the event mailing list on the top right of this page!