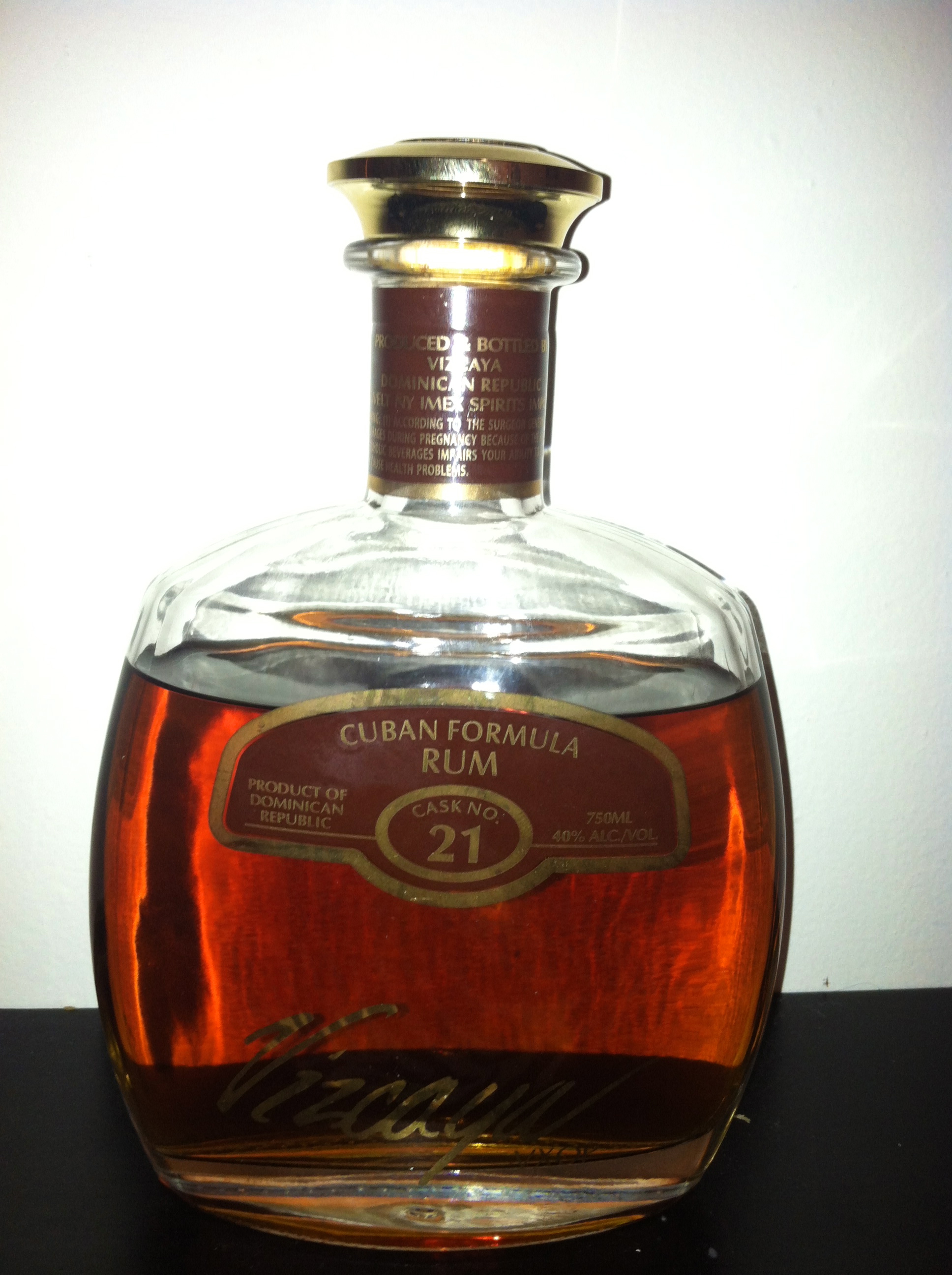 I came across Vizcaya VXOP Cuban Rum Formula Cask No. 2a1 about a year ago. After finding a bottle in New York and trying a dram, I wanted more details about the rum. Vizcaya provides an excellent description on their website:
Made in the Dominican Republic, Vizcaya VXOP starts with sugar cane harvested at the peak of freshness, then quickly pressed to collect its fragrant juice. The juice is fermented and distilled in small batches, before being aged in selected oak barrels that formerly held bourbon. This process, known as methode agricole is the unique distilling method that infuses Vizcaya VXOP rum with its exquisite bouquet, smoothness, and delicately refined taste."
The rum sounds appetizing from the description. Now time to see if this rum's can stand up to its high reputation.
Product Specifications
Name:  Vizacaya VXOP Cuban Rum Formula Cask No. 21
Producer: Ron Vizcaya
Type: Age Rum (Aged in bourbon oak barrels)
Website: http://www.vizcayarum.com
Country: Dominican Republic
Proof: 80 proof (40% abv)
Bottle: (750 ml)
Price: Around $40
Appearance
Bronze. When swirled around the glass the rum develops legs before slowly rescinding back down.
Nose
There is vanilla and caramel concluding with a faint hint of spice.
Palette
The palette follows the nose closely. Upon making contact with the palette, the rum opens with vanilla, caramel, and butterscotch before proceeding to an intricate floral note. There are hints of bourbon and woodiness from aging the rum in bourbon barrels adding complexity. The rum finishes with a light spice that complements the prior delicate flavors.
Finish
Smooth and velvety. There is no burn.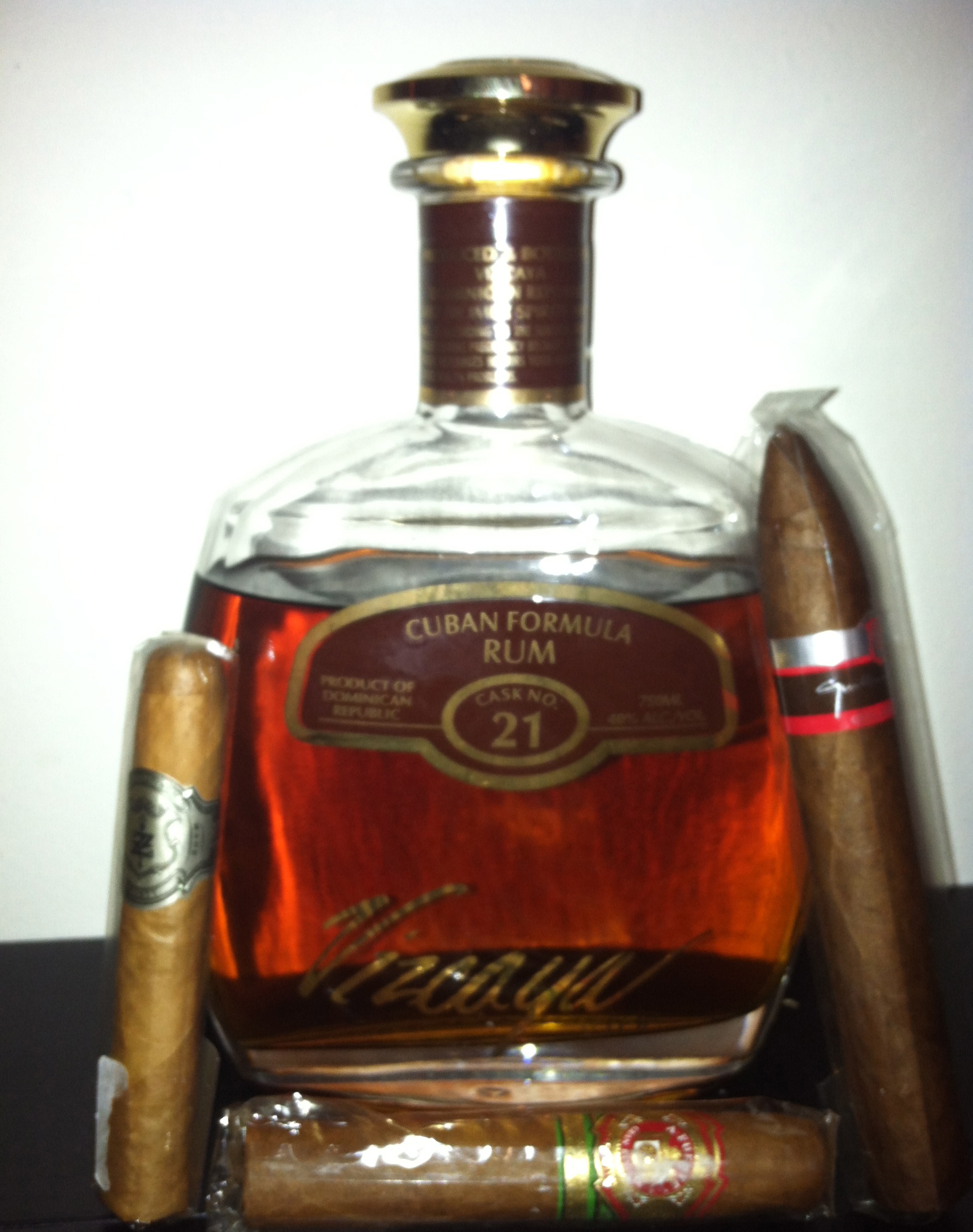 Cigar Pairings
I would recommend the Chateau Fuente, Guillermo Leon, and Zino Platinum for pairing with Vizcaya VXOP.
Conclusion
The award given to Vazcaya VXOP, best in show and double gold, display the craftsmanship that went into creating this exquisite rum. If you enjoy rum then I suggest you track down this rum.
Grade: A